Springer Clan Standard Poodle PUPPIES!

Standard Poodle Service Dog Standard Poodle Pup Standard Poodle Breeder
Last Updated: 1.2.2022
This page contains information on Prices, Puppy Packages, Puppy Training, and Visiting Policies
Springer Clan Standard Poodles reserves the right to place our pups in homes that WE think are the best fit in temperament, so that humans and Poodles are happy and safe. We reserve the right to NOT place a pup in what we know, with our experience, to be a "bad fit". This is why SCSP has the reputation for quality, caring, and responsible breeding and placing of our pups.
Standard Poodles are naturally smart, as you well know, however Springer Clan Standard Poodles are raised using parts of Puppy Culture protocol. This has allowed us to focus on raising confident puppies who excel as Service Dogs (in all the facets of that work) as well as family dogs that are exceptionally easy to train because they LOVE to learn! Puppy Culture protocol focuses on creating a Puppy that has an intense desire to learn from and please their human companions.
When we have pups under 12 weeks old we do not allow ANYONE who is not on Deposit List on my property…..WE WILL NOT MAKE ANY EXCEPTIONS !!!
Even if you are on a list, the visits will be open ONLY at the 6 week mark for choosing your pups along with intense germ protocol. Therefore, we will not allow any unnecessary visits just for "fun" to my home, Puppy shoppers are not permitted on my property, NO dogs (no exceptions) other than our dogs will be permitted on my property. Please understand this is for the protection of your puppies and of course our reputation as a responsible breeder and guardian of the Standard Poodle breed. IF you have further questions, please contact us via our e-mail – springerclan@hotmail.com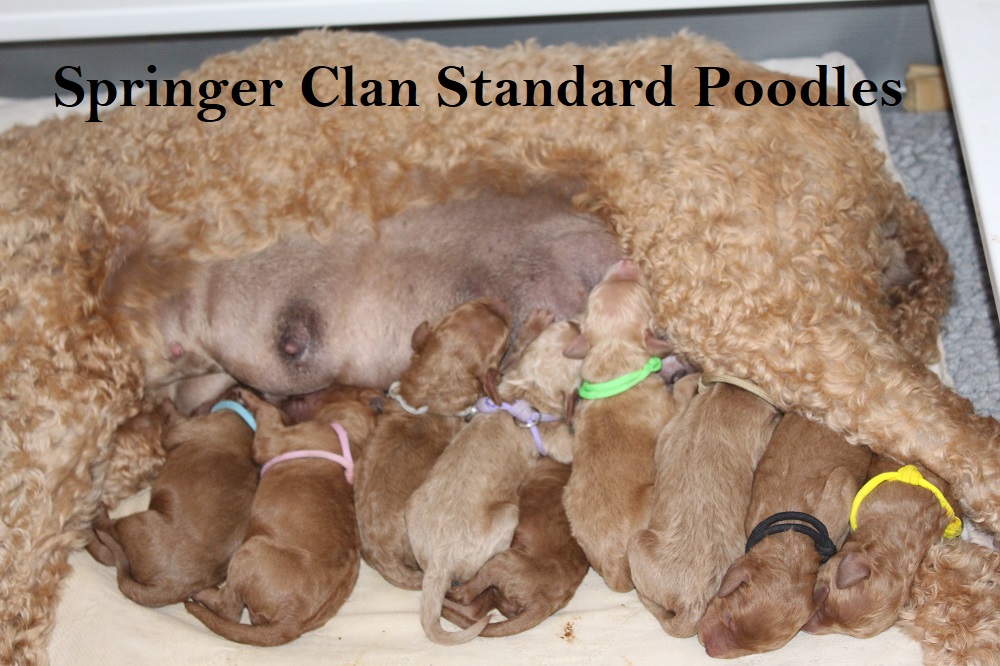 SCSP Basic Puppy Packet Includes :
A pure bred Standard Poodle Puppy of choice that has been raised using Puppy Culture protocol
State/Federal Taxes included in prices.
AKC/UKC Documentation – (UKC documentation for certain litters) All of our puppies are sold with "limited registration" unless otherwise stated. (If you need definition of "limited registration" please scroll to bottom of this page.)
Included AKC Fees with the purchase of your puppy (at full price) is the cost of registration to AKC, this is the breeders responsibility to mail to AKC or UKC. You will choose your puppies name, yet all our puppies will carry the prefix of "Springer Clans"…. after which will be added your chosen name.
Included Micro-chipping with the purchase of your puppy (at full price) is the complete micro-chipping of your puppy and fee's associated with the registering of the chip with AKC Reunite.
Your AKC Registered puppy will have its tail cropped to a long show cut, and dew claws removed by a Vet at 3 days old.
Copies of AKC/OFA evaluations of Sire & Dam
Copies of Genetic Testing performed on Sire & Dam
2 Year Health Guarantee
Lifetime Genetic Disease Guarantee For Tests Parents Tested For
All Health records including 2 sets of shots and worming's
Photos of the Sire & Dam along with ancestors as far back as we have available.
Piddle Pad – For the drive home in case of accidents or car sickness
Chew Toy & Raw Hide
A quart size bagged sample of what they are currently eating, Kirkland Puppy Food from Costco
A 3 day supply of Nuvet Supplement (which they have been on since eating solids)
A blanket with the scent of Mom and siblings to assist with re-homing transition anxiety issues
A doll with the scent of my family to assist with anxiety
All our contact information so that you are able to have any questions or concerns addressed.
A lifetime of support and friendship with SCSP Family and extended Family
Invitation to ANNUAL POODLE PALOOZA party for any of my SCSP Families
Private group on Facebook for my families to share, brag, discuss challenges. (Please request to join Share with Springer Clan Standard Poodles)
Want to see the families of the last litter, go to Gallery of Past Litters page, I have years and years of pictures to browse through!
We prefer to post clearly the price of our home raised quality pups and all that is included when you take home a SCSP pup. After all, price, along with many other things, is a realistic factor when settling on a breeder. We have one set price for:
As of 6.1.2023
ALL OUR PUPPIES ARE $2800.00 (LIMITED AKC) – Regardless of color or gender
We do not give discounts for Service Prospects, we will personally assist in the picking after you have sent me in detail what your needs are and match you with the best prospect for you.
NOTE: Any pups that remain after the 8 week pick up date that are AVAILABLE will begin my Foundation Puppy Training program and thus the price WILL GO UP not DOWN.
___________ADDITIONAL PUPPY PACKAGES________
4 Week Foundation Puppy Training – $1200.00
For some, potty training, crate and boundary training seems a bit overwhelming. This can be due to a busy schedule, the lack of know-how, or simply just being a huge task that takes a few weeks at the minimum. It can deprive you of sleep and much more. The crying at night, howling, the constant accidents and laundry at times seems ridiculous. Well I have devised a program that might assist you with this. Basically I will get your puppy on a feeding, playtime, potty, sleeping schedule for you. It does not create the perfect puppy, but it will create a foundation for you to be able to function the next day without being up through the night with a new puppy.
The program is basic really, from the 8 week old, pup will remain with me but be brought into our home (instead of our puppy area outside) and put into a crate where we will crate/potty train your pup for you. At night your pup will sleep in a crate or in the play pen….silently and happily. Your pup will be fed, treated, and trained as one of our own. At the end of the 4 weeks your pup should be trained to the best of THEIR ability in the following:
Potty Trained Basics – This DOES NOT mean you can give free run of house, it means pup will NOT pee in crate or play pen with out giving you warning as to what they need. It also means that you can safely leave your puppy for 4 to 5 hours spans during the day with no accidents.

Know his/her name

Potty in same area every-time so you can continue the same when pup goes home

Stay content through the night from 9/10pm till about 5-6am

Stay content in a playpen (no crying, whining, pooping, or climbing on) during the day (for 4 to 5 hours increments)

No biting

No Jumping

No chewing on your clothes or shoes

Will be introduced to leash at 9 weeks of age, by 11 & 12 Weeks pup will walk with you and be eager to move with you as close to healing as you can get for now.

Should be able to Sit on command…..

Training focused on working a good recall

Will go DIRECTLY to crate when coming into house

Socialized with smaller dogs to teach manners to avoid bullying

1 Final grooming at 12 weeks old

1 Additional set of shots at 11 weeks

1 Additional worming (12 weeks old
If you are interested in this additional training please let me know ASAP as spots are limited per litter and not offered on all litters due to scheduling.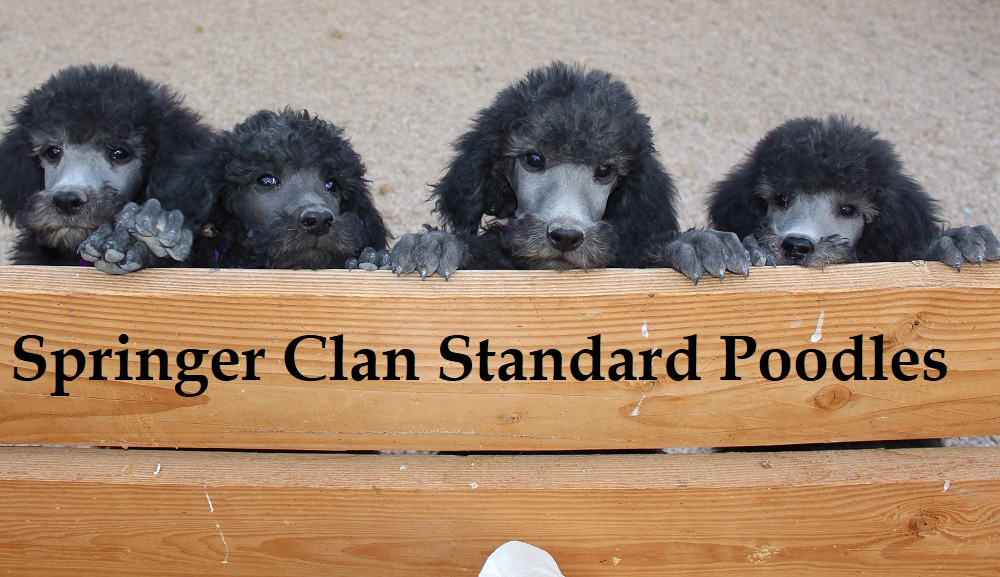 ___________________________________________________
Buy Your Own Puppy Go Home Package OR Let us do it for you
Amazon Go Home Puppy Package List – Go Home Ready Puppy Package
Chewy Go Home Puppy Package List –
Home Ready Puppy Package – $400.00 (2 day notice required)
Don't know what to purchase for your new puppy? Frustrated with dimensions and making sure you got everything you need to make you new puppy safe and comfortable? We have put together a list of everything you need to take your puppy home and be ready for anything. Let us do the driving and work for you, take home my Home Ready Puppy Package which includes:
Wire Crate (36″ x 30″ x 33″ for full size Poodle) with a "Grow with me" divider
Washable Crate Mat (Tan)
Crate cover
Play pen (24″ in height) – to use for boundary and potty training
Puppy collar 8″ to 12″ (Red, Black, Purple, Blue, Pink)
Puppy leash 6′ (Red, Black, Purple, Blue, Pink)
2 – 1 quart size stainless steal bowls with a non-skid rubber base
Undercoat Brush

Slicker Brush

Leash Attachment poop bag holder with bags

1 – 20lb bag of Kirkland Puppy Food

3 Month Supply NuVet Supplement
SCSPoodles offers Shipping/Delivery options:
Shipping via airlines – $500.00 $550.00 at 8 weeks old. Older pups are more:
8 week old puppy

Crate that the puppy can stand up, turn around, and lay down in.
A Health Certificate for Travel – Issued by a Vet
Delivery to the Airport
Flight Cost
Ground Delivery/Driving – $2.00 per mile:
Ground delivery service for the convenience of those who can not pick up their pup. This option is a safe alternative to any puppy as they will be with one of our family members, in a car that is comfortable. We would stop for potty breaks and it is a service to your door for your convenience. Price does vary and here are a few examples:
Surprise, AZ to Fallbrook CA – 350 miles – $700.00
Surprise, AZ to Tucson, AZ – 140 miles – $280.00
Surprise, AZ to Los Angeles, CA – 365 miles – $730.00
Meet at Airport $150.00:
For those families that choose to fly in at 8 weeks old and pick their pups up, you can get a ride (rental or uber) to our home (about 45 min to 1 hr. from airport). Meet us, and pick up your pup. OR You can have us meet you right at the airport with your puppy. For this option your puppy requires an additional Vet checkup to receive clearance to fly on any airline. You will also have to provide a TSA approved carrying case for your pup. Cost includes:
90 mile (roundtrip) delivery to airport
Vet issued Health Certificate required by airlines
Drop off at any door at whichever terminal you land in at Phoenix Sky Harbor
These are the pork twists I send home with my little ones. Rawhide free, yes made in China, but amazing and the pups love them. The first photo is ones sized for adults, the second is the one sized for pups that go home with my pups. Average cost is between $9-$12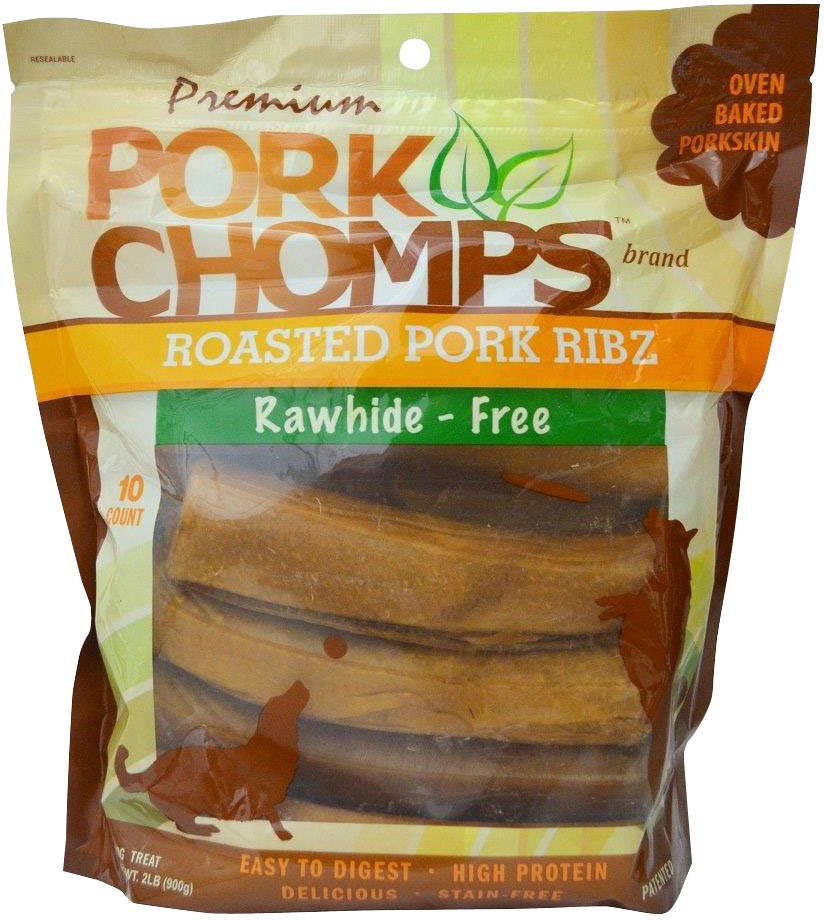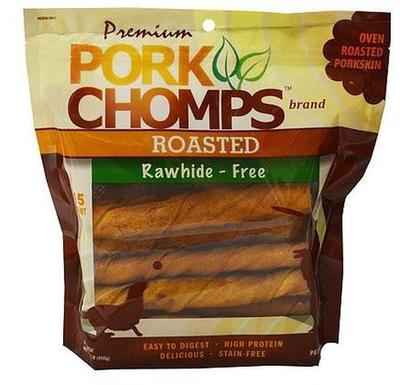 https://www.chewy.com/premium-pork-chomps-roasted-twists/dp/130696?utm_source=google-product&utm_medium=cpc&utm_campaign=f&utm_content=Premium%20Pork%20Chomps&utm_term=&gclid=Cj0KCQjwjpjkBRDRARIsAKv-0O3nljy9pM-RfET0_bhkrtwtJIZhIYq6HGAfKyJsaJljyRC_bPQGB2QaAqaBEALw_wcB