Poodles In Need of Homes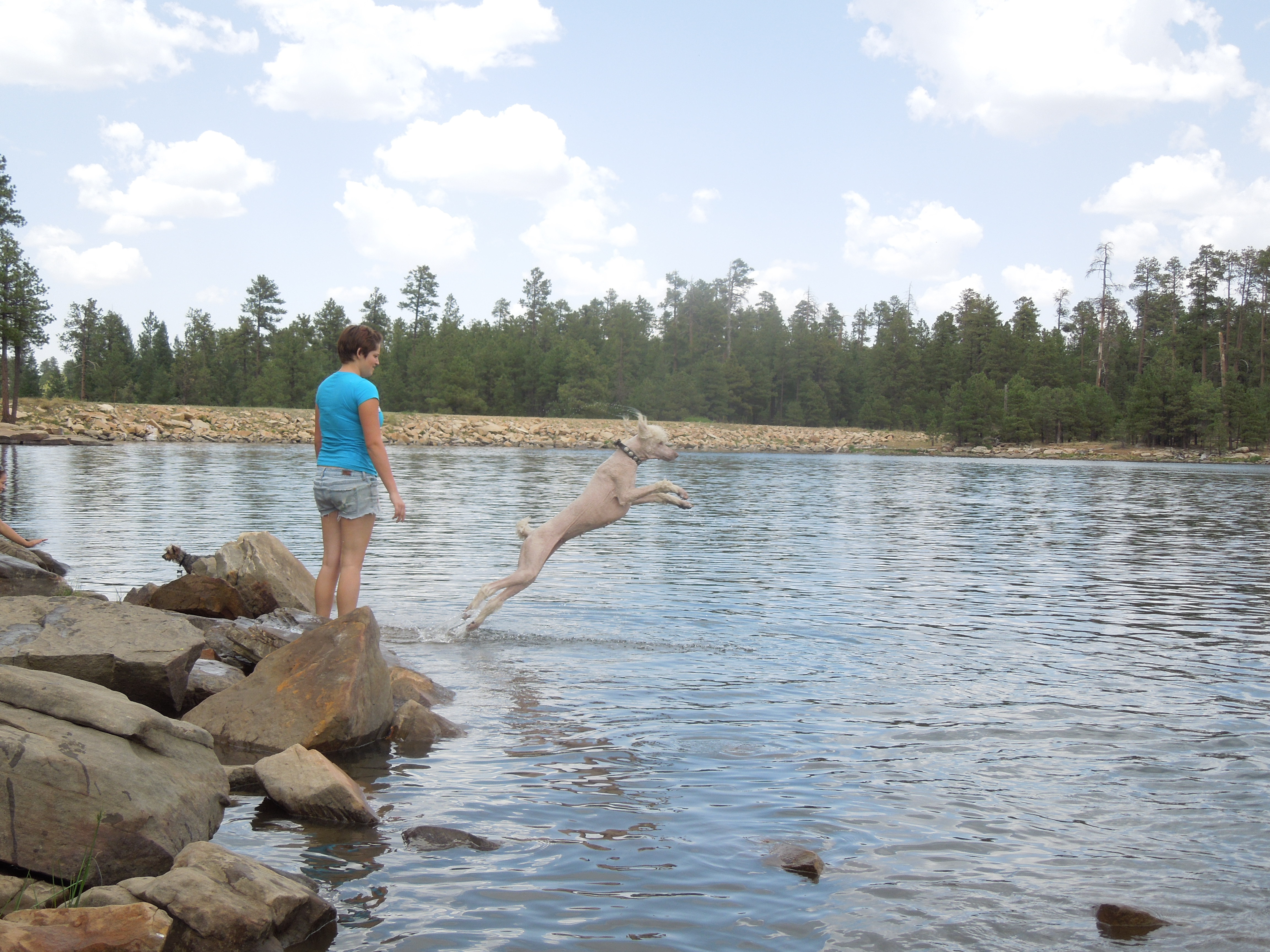 Before I get into the dogs on this page I have found it necessary to clarify why I charge what I charge for them. First of all, I AM NOT A RESCUE. I say this because rescue's can get government funding and also take donations which they market the public for. I do not do this. These dogs stumble to me from various places. At times I run across dogs and offer to buy them from their owners to assist in finding them a better situation. At times a fellow breeder falls in hard times and I purchase litters and home them. At times there is a death and the family is looking to cash in. And many other various circumstances. For some reason the public's mentality of a "Rescue" seems to be FREE or VERY CHEAP. If that is you, do not go any further! I don't need anyone attempting to insinuate that these dogs are overpriced. I go get them, house them, feed them, fix them, chip them, get paperwork in order, Vet them, train them….and so much more. I pass ALL the cost onto the new owners, and it still is less expensive than purchasing a pup and training them yourself. So if you are fine with that….please read on, just know what you are in for. Thank You.
On this page I have Standard Poodles available for adoption, the prices will vary from $500.00 and up depending on the amount of time and care that have been put into them, and also what has already been spent on them to ensure that they are happy and healthy before they are handed off to your family. I NEVER "give away" dogs, simply because I have found that individuals who receive "free" things generally do not take care of them very well. Below are a few scenarios that explain where they may come from.
In the many years that I have been involved in the world of Dogs, I have developed relationships with other Breeders that have older, retired, or returned dogs that need to find homes. I try to work with these Breeders to help find homes for their dogs because it is important to me that every dog finds a forever home as quickly as possible. Especially ones that had a home and now find themselves in a situation where they do not have that luxury. NOTE: Some of these dogs are not on my property, but are located with other Breeders. In this case, arrangements can be made for the transport of the dog to you, or vice versa.

At times I come across Standard Poodles that are sent my way because their family situation changes in some way. These dogs may be from my Breedings/Lines and they may just be a Standard Poodle that needs help. Then I am faced with the task of matching these dogs temperaments and needs to those of families that desire to take in a Rescue. This situation does not come up much, but it does come up from time to time.
Please take a look at the available dogs below, and if you would like to meet any one of these dogs please use the "Contact Us" page to leave me your information and requests. I will do my very best to contact you in a timely manner. LeeAnna Springer
AVAILABLE DOGS AND PUPS IN NEED
No Poodles In Need at This Time
The Dogs BELOW this are already re-homed and NOT AVAILABLE!
11.20.2020 Xander – Found his home here in the Valley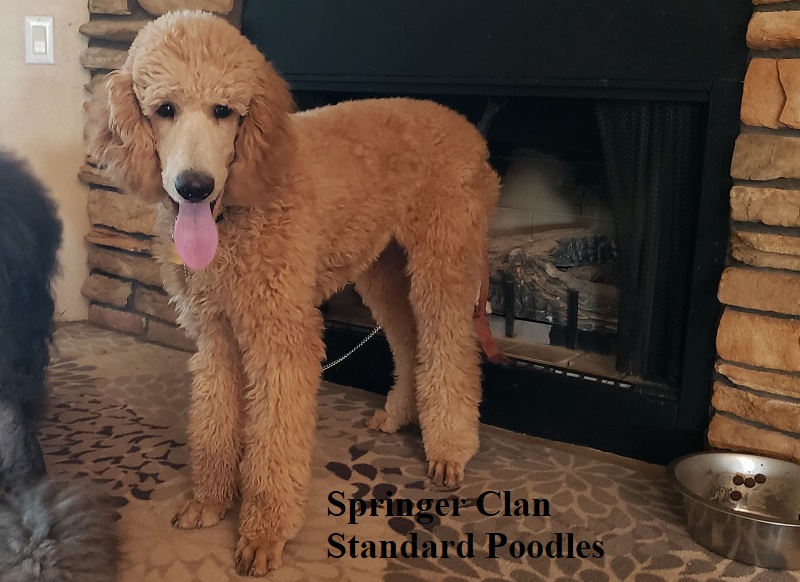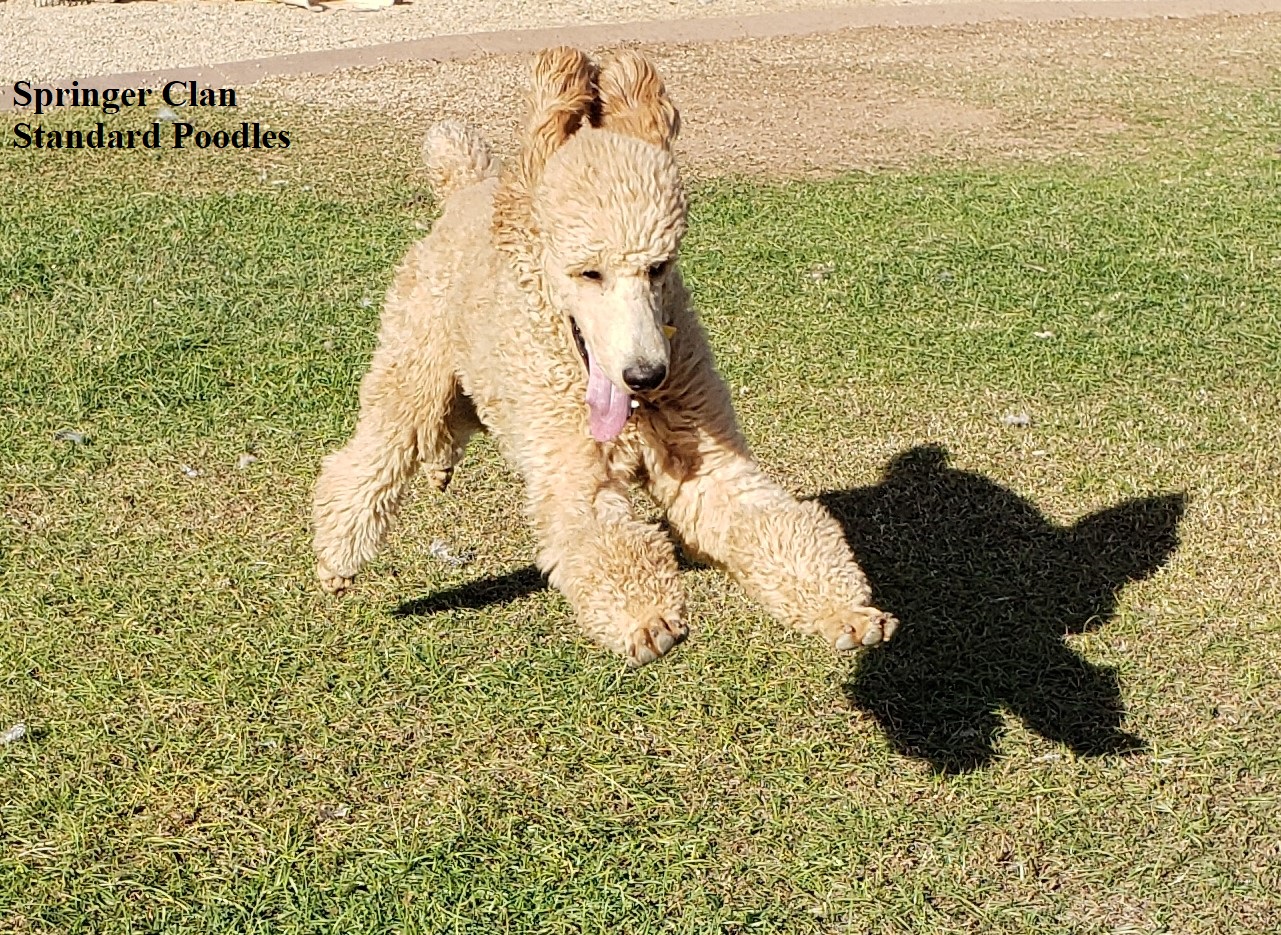 10.31.2020 Ziggy Found his Home in CA
3.13.2020 – Huck found his home in San Diego, CA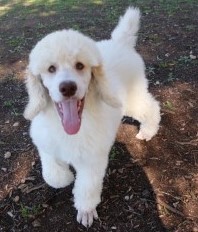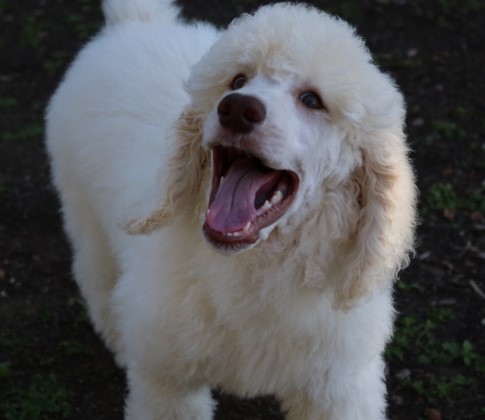 3.1.2020 Finn got a home and now lives in New Mexico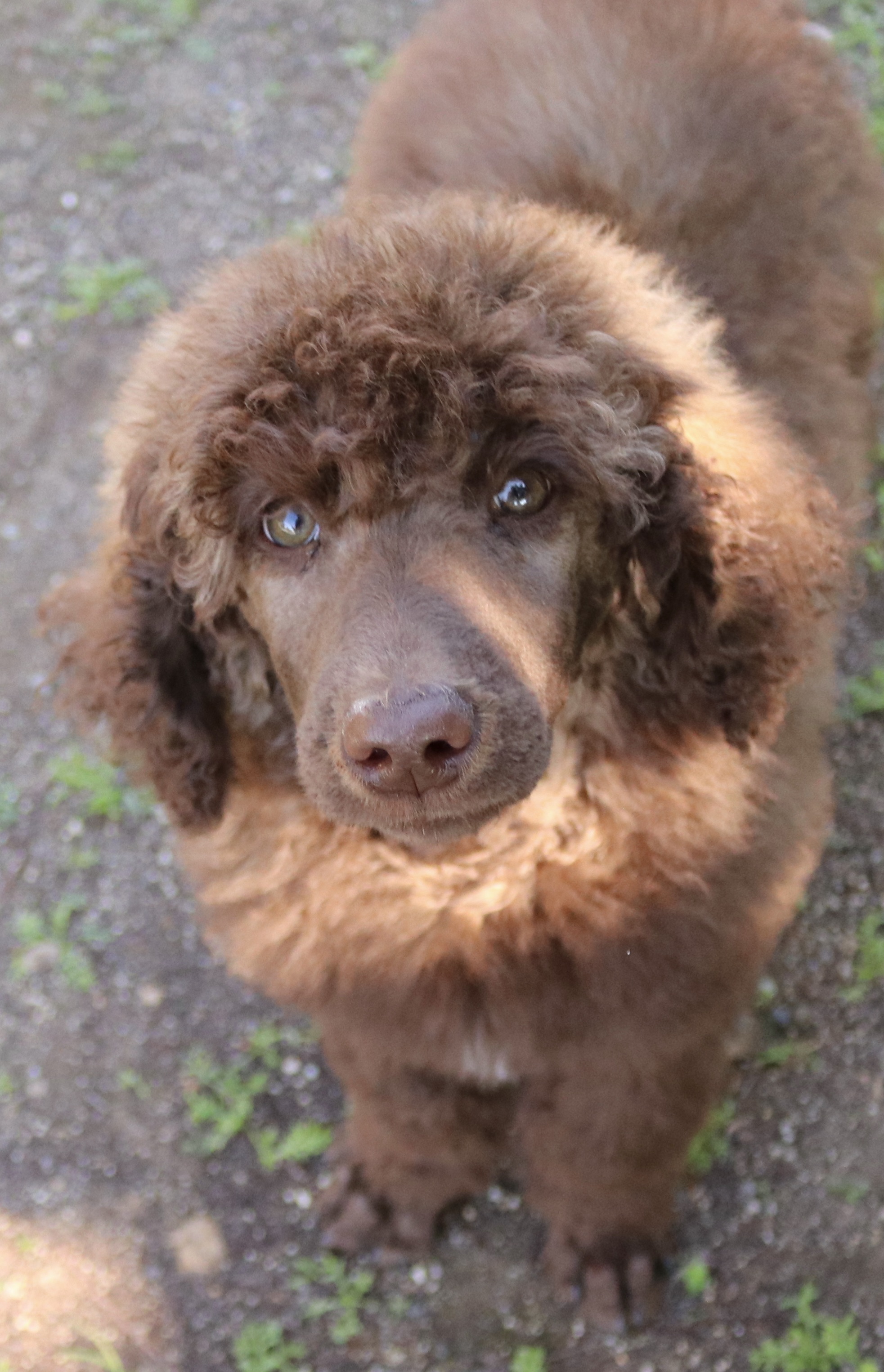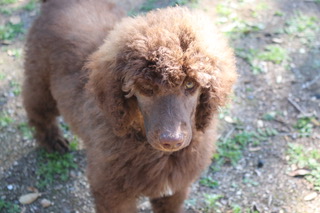 8.2019 Kitty went home with Chris & Marina Kisley to Tucson, AZ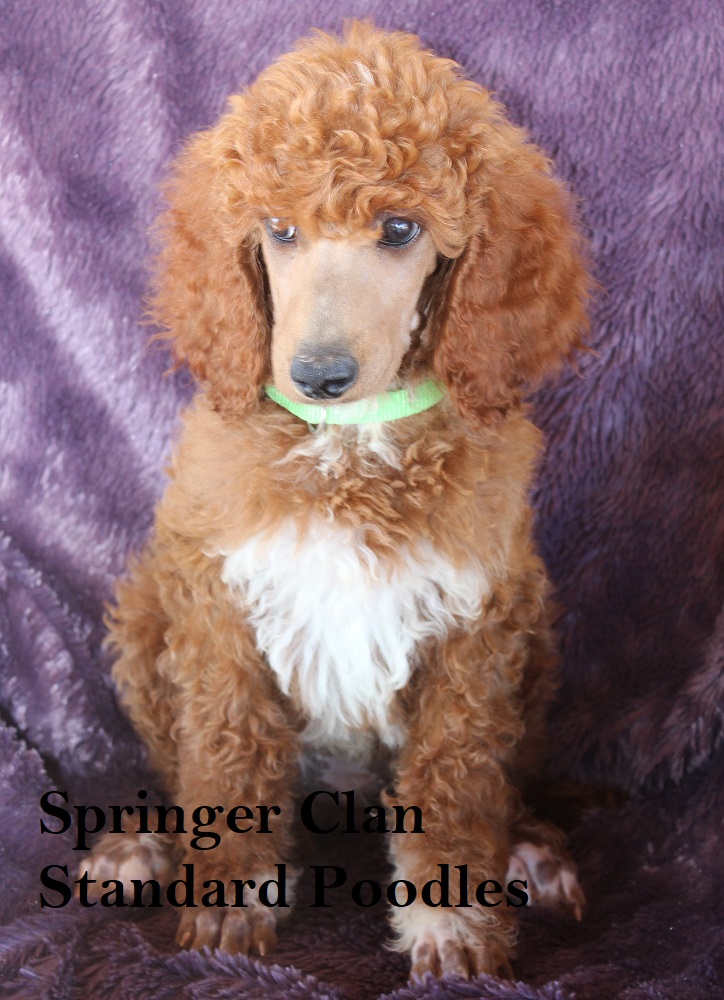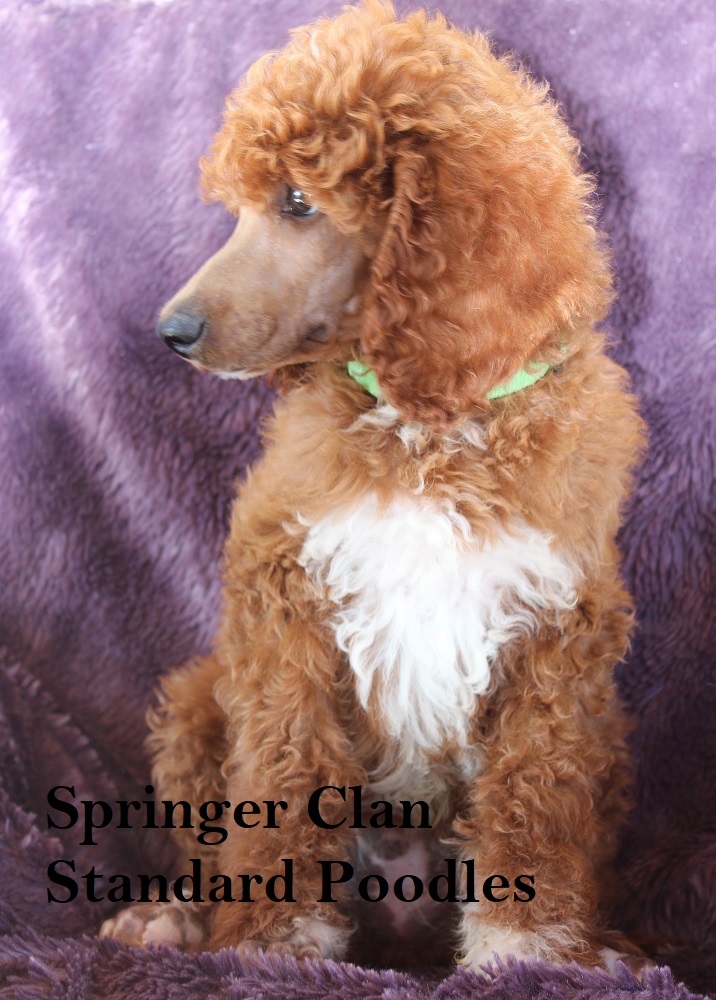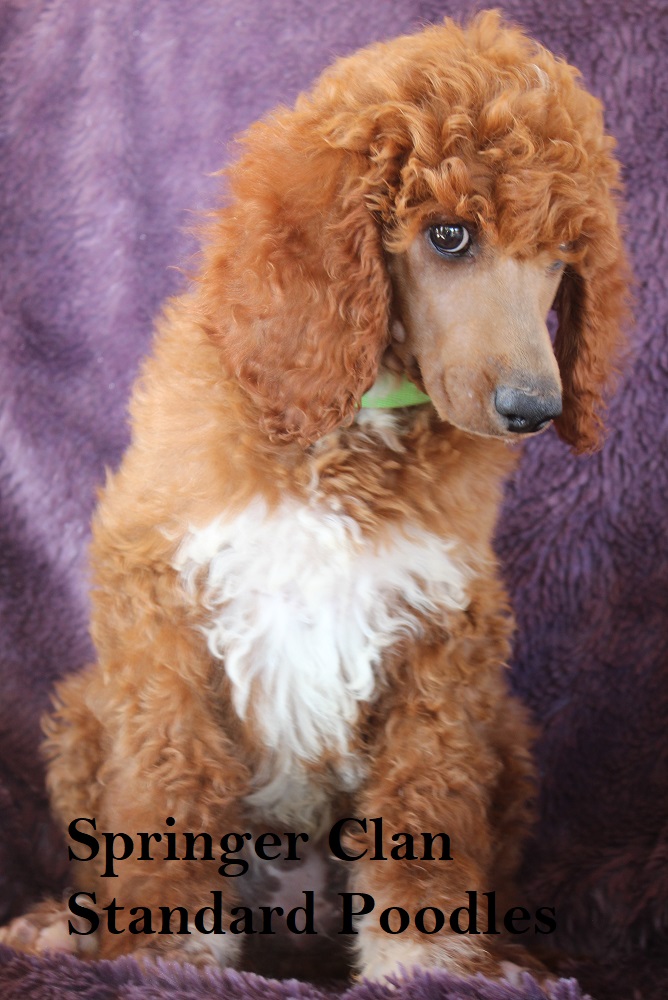 8.2019 Skarra has found his buddy Alex Hutson, Chandler, AZ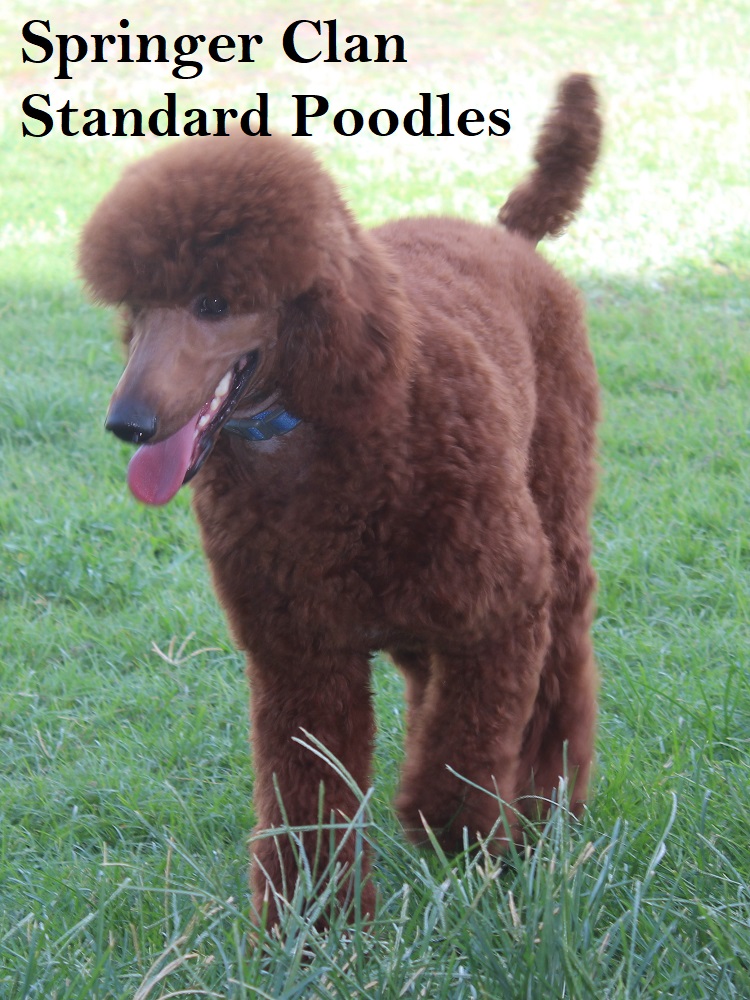 HOMED 5.14.2019 – Will be living in Tucson, AZ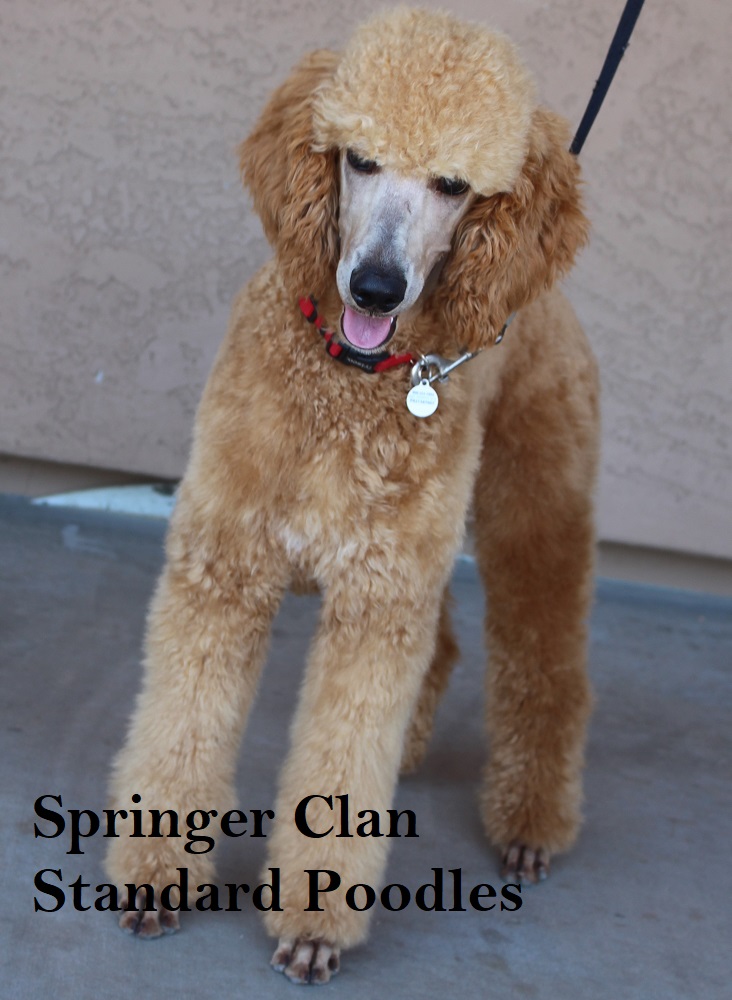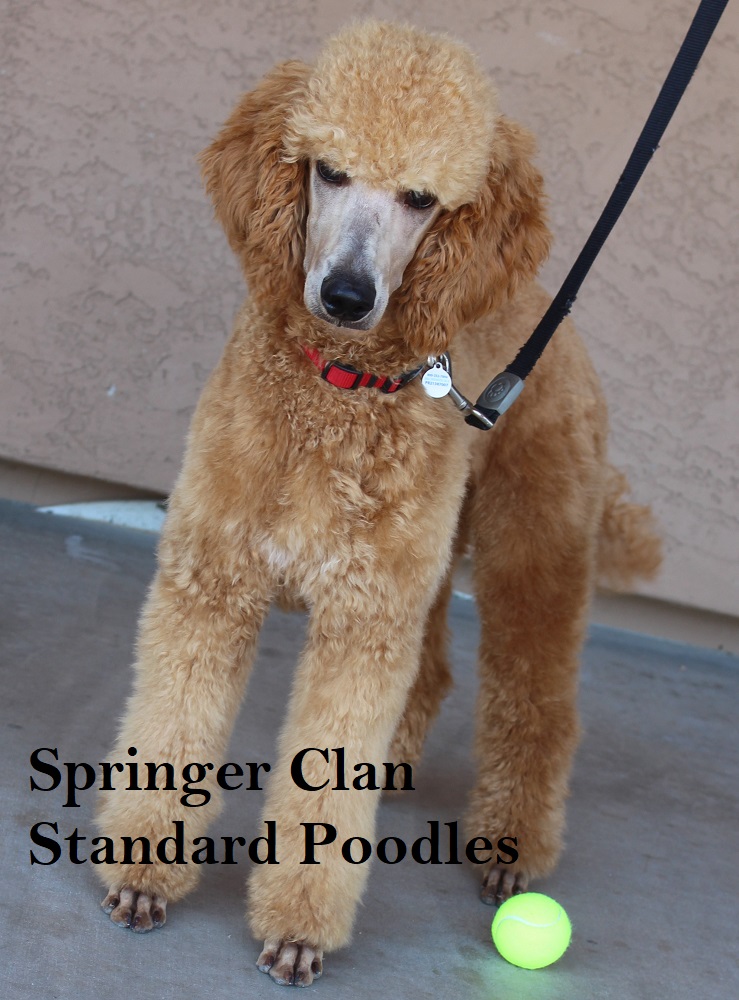 __________________________________
HOMED – Theo will be living in Tucson, AZ with his new family!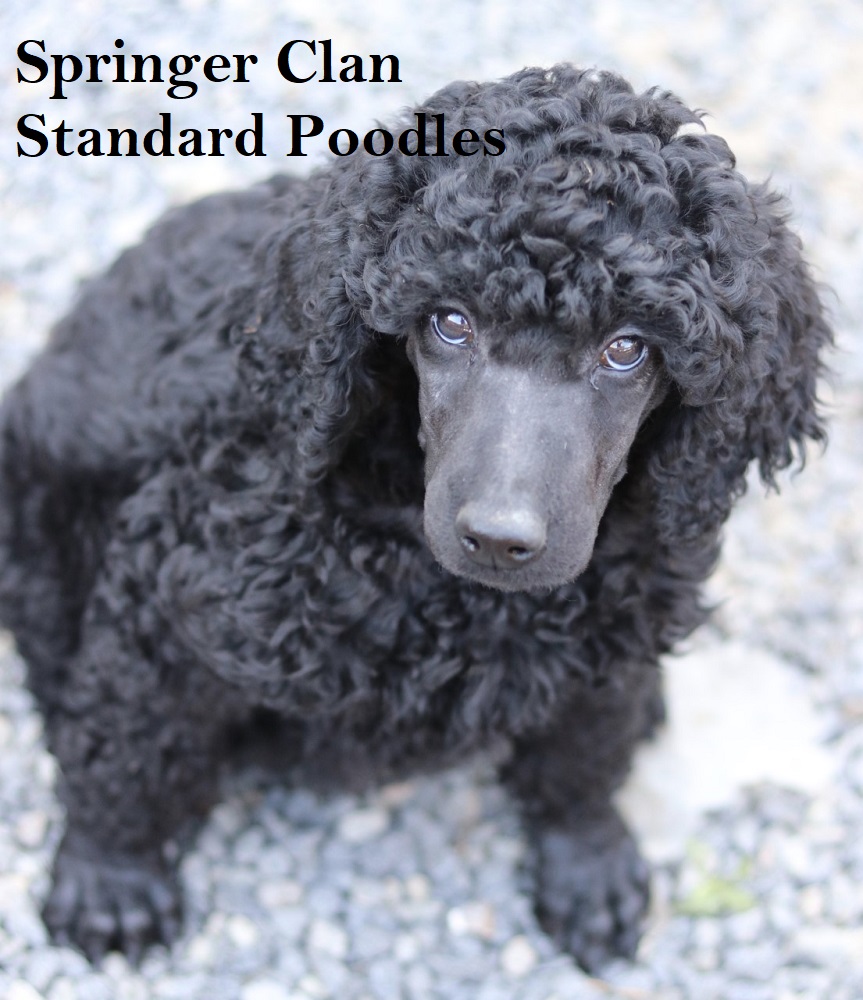 HOMED Thistle – Will live in Tucson, AZ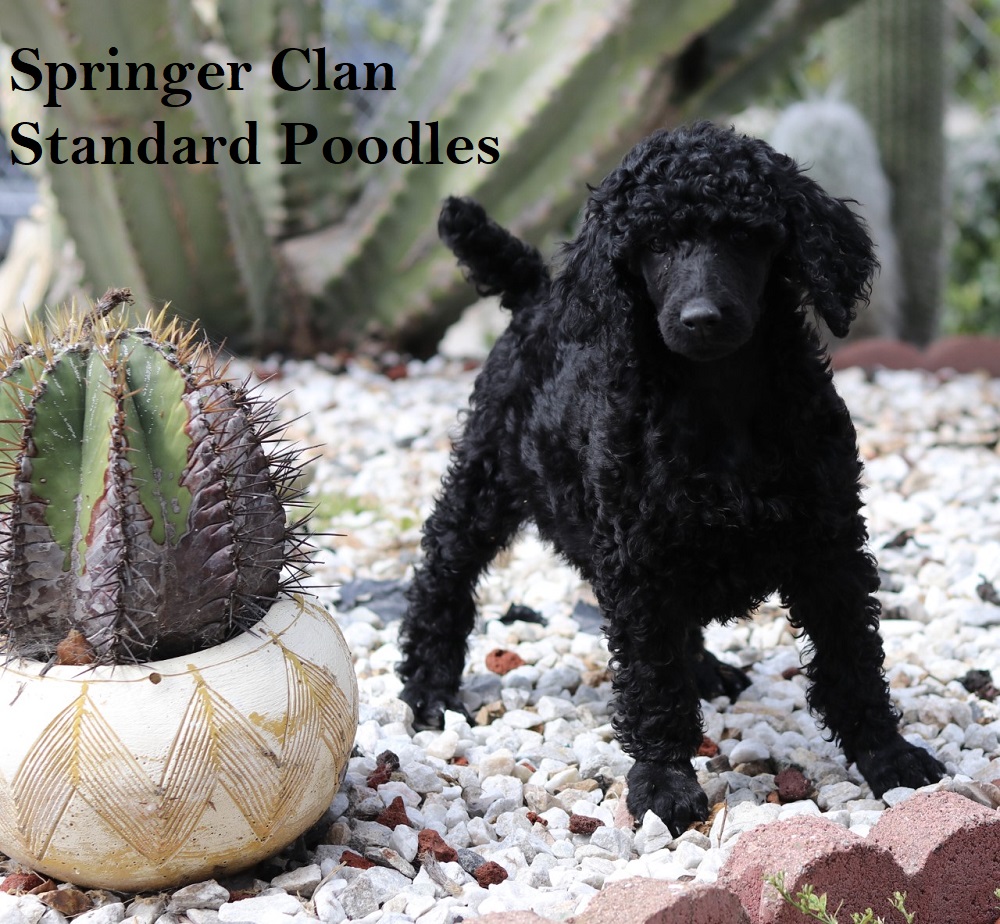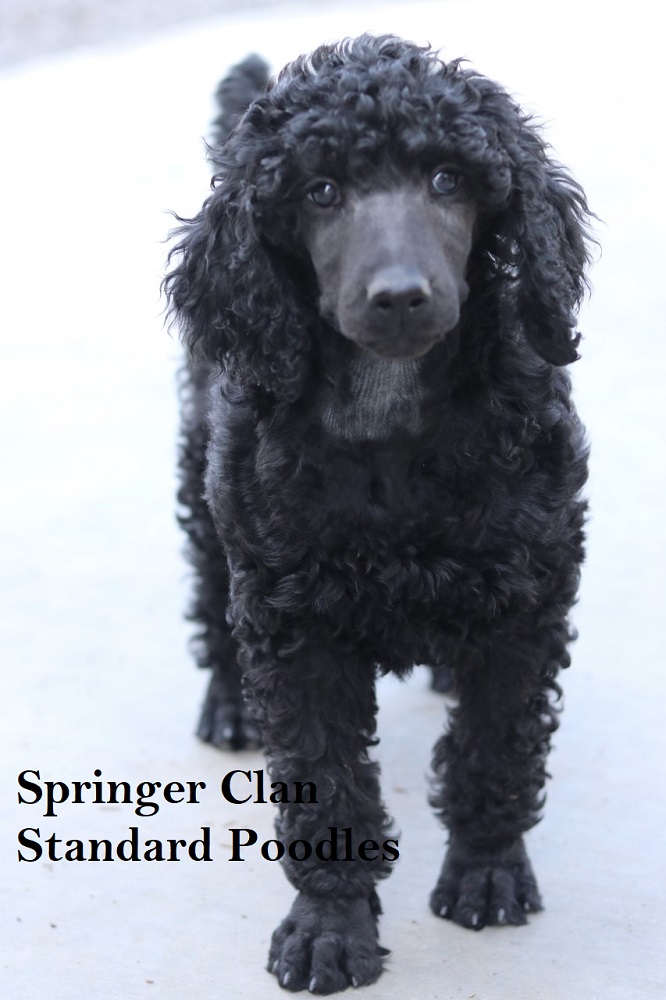 Rufus found his forever home with Andrea Minor here in the Valley. Lucky boy!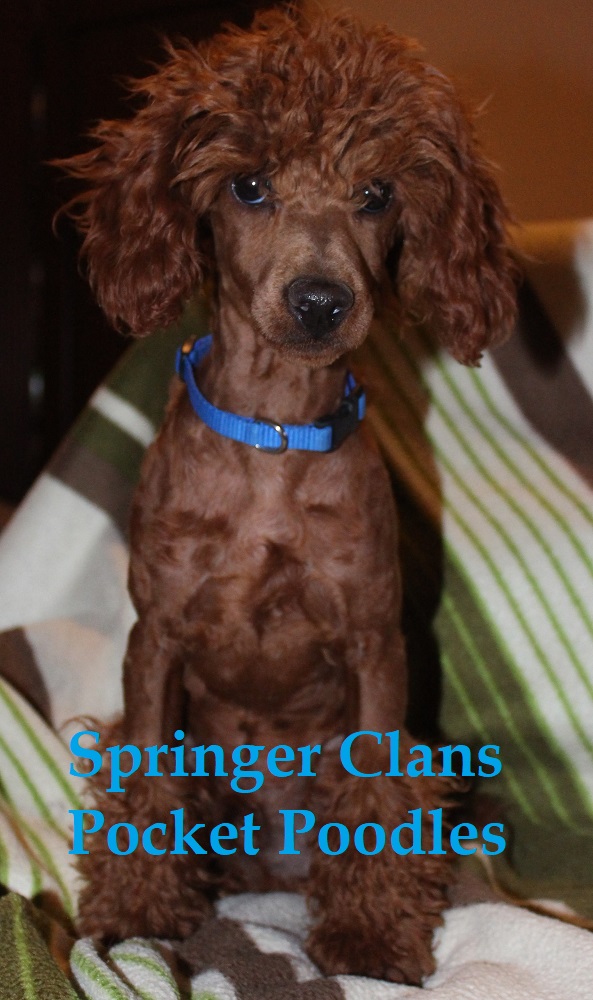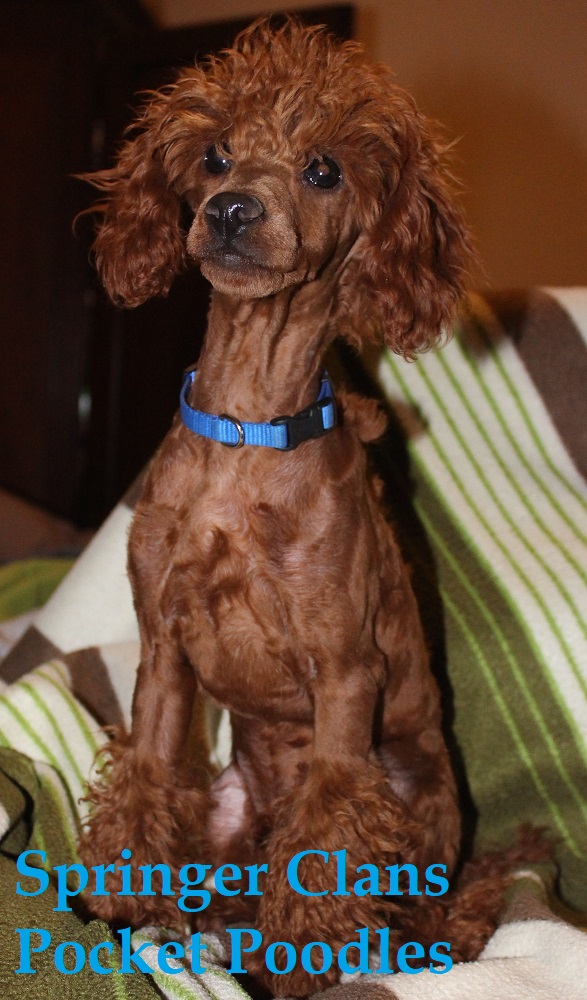 Mia Found a home in West Covina, CA with Glena Martinez and her family!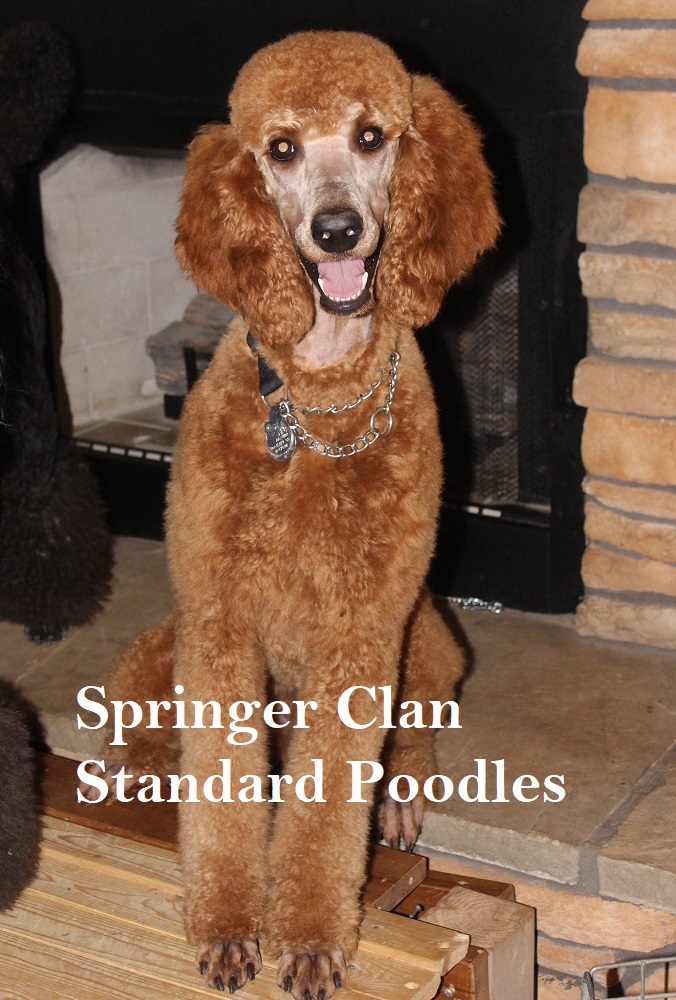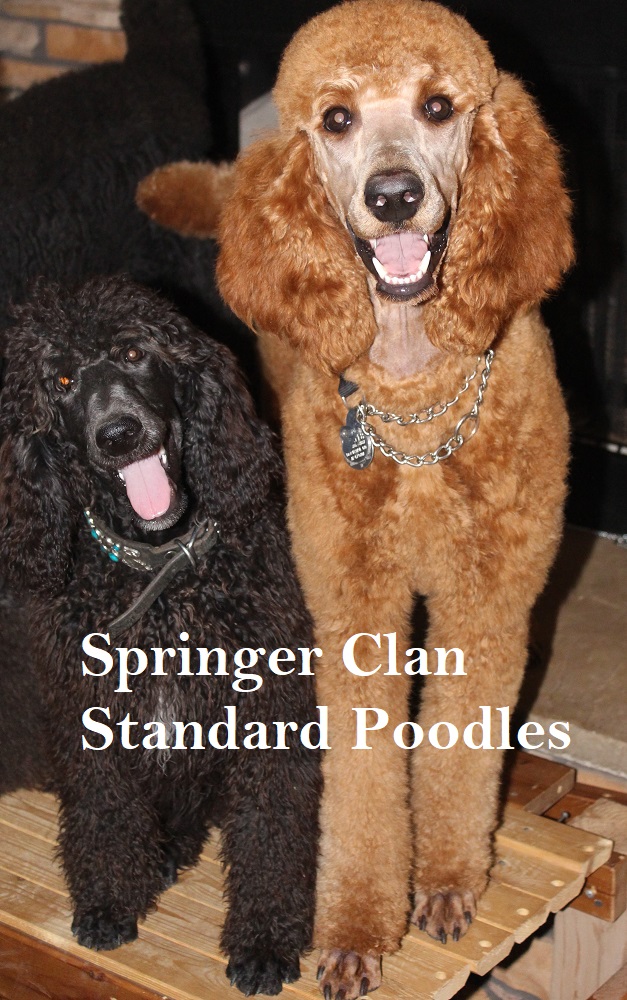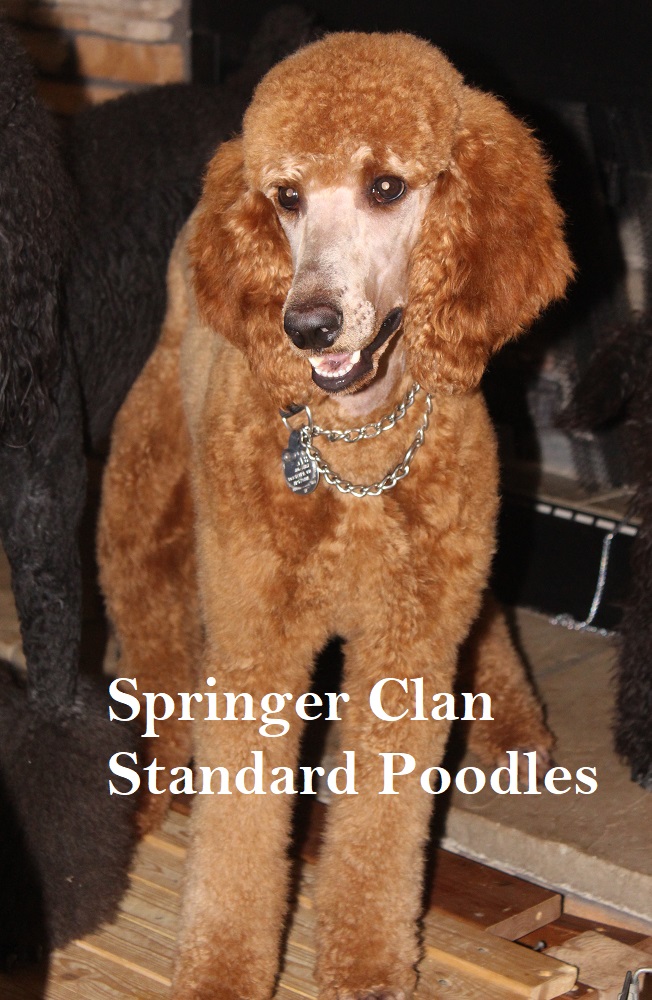 2018.9.28 – Teddy has been homed and will head to Ohio to his new Mommy!

Springer Clans Dancing Queen Lola
Lola has been re-homed! She will go home with the Poteet Family in Saint Louise MO to be spoiled rotten! More likely spoiled just right! LOL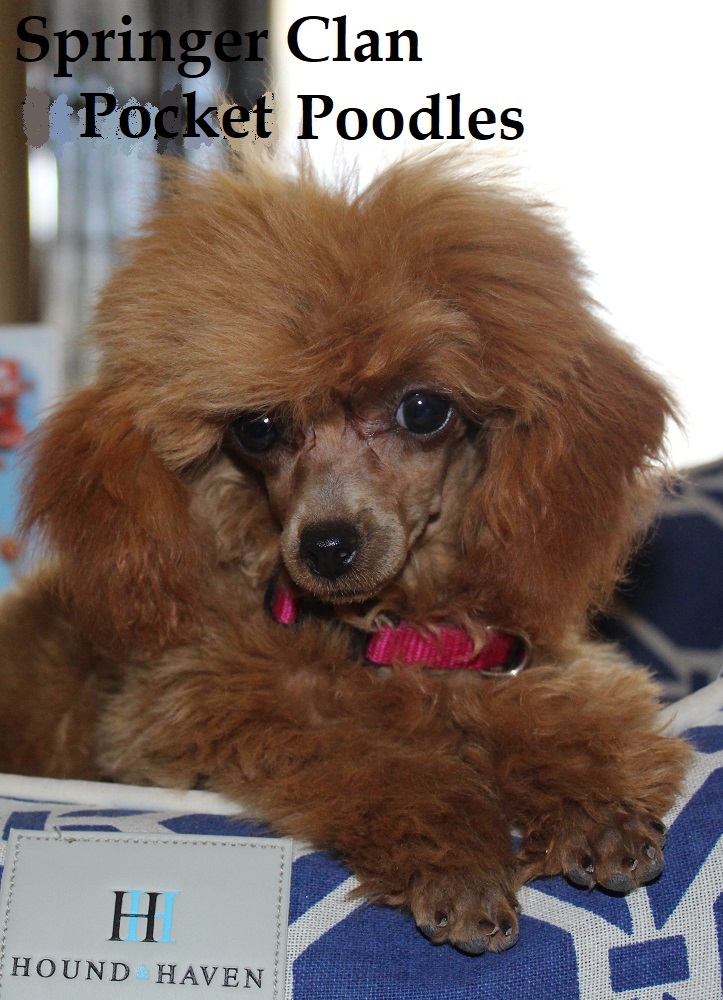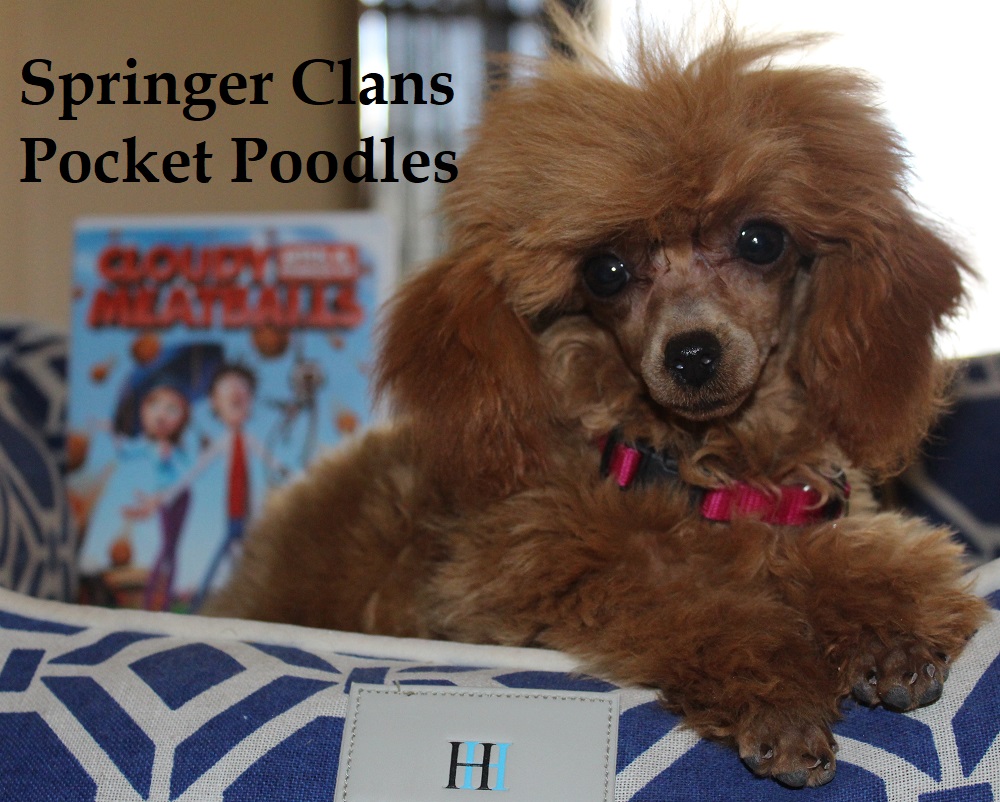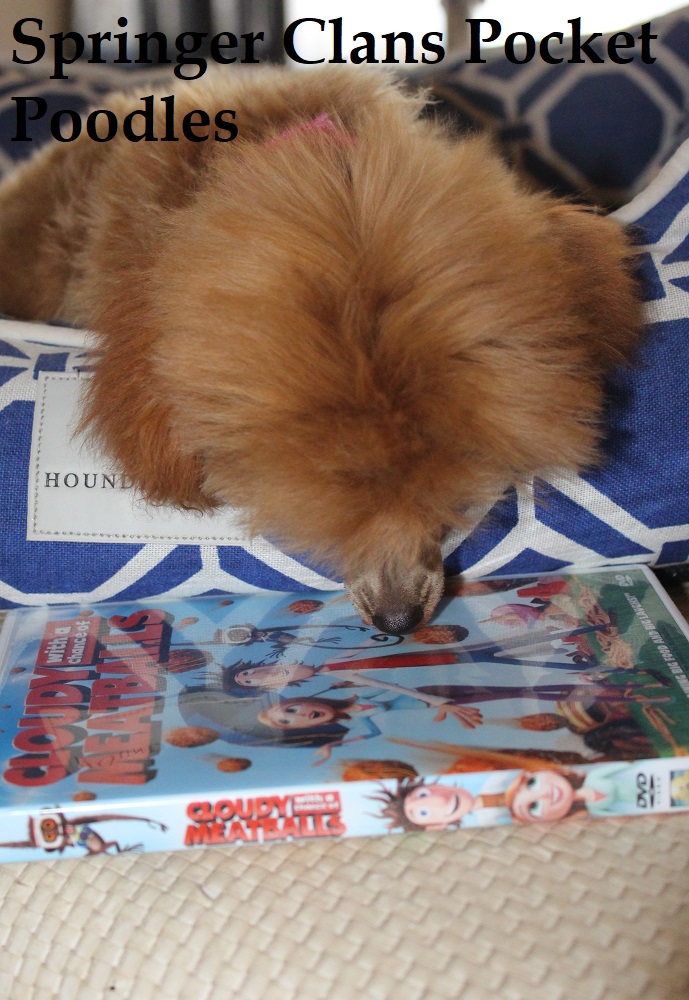 Scarlet – Scarlet has been chosen by L. Burchill here in the valley to go home and begin her life with.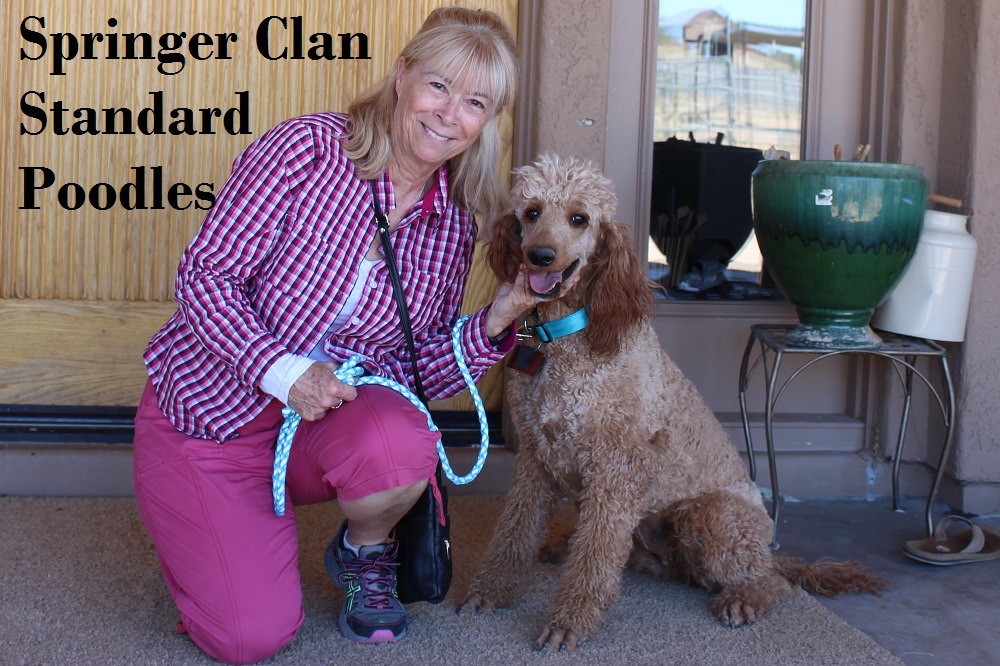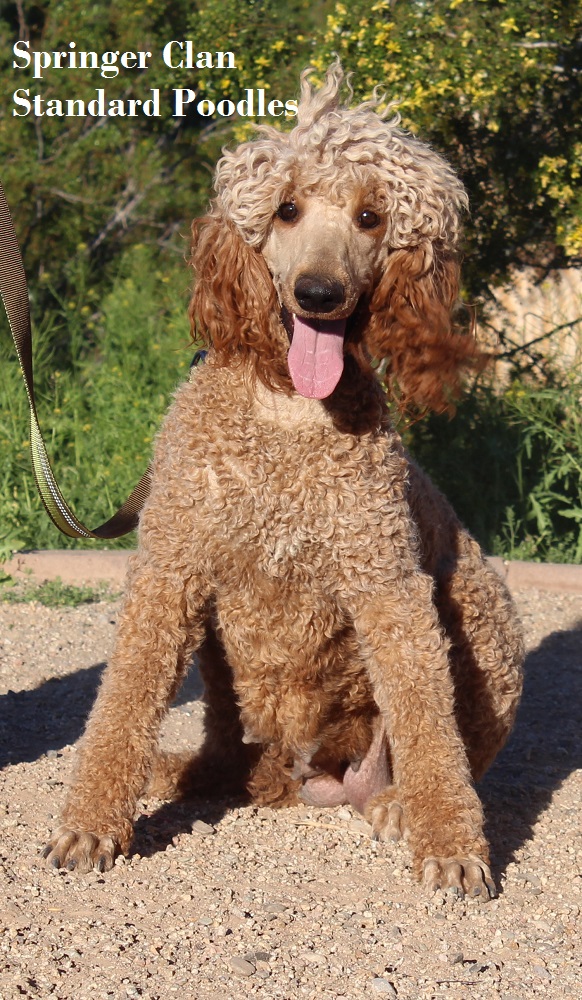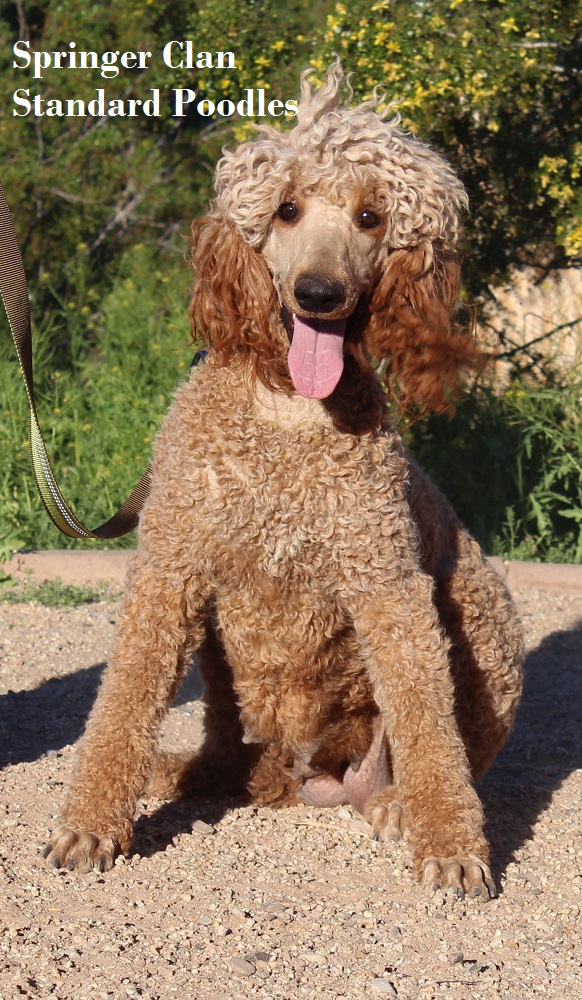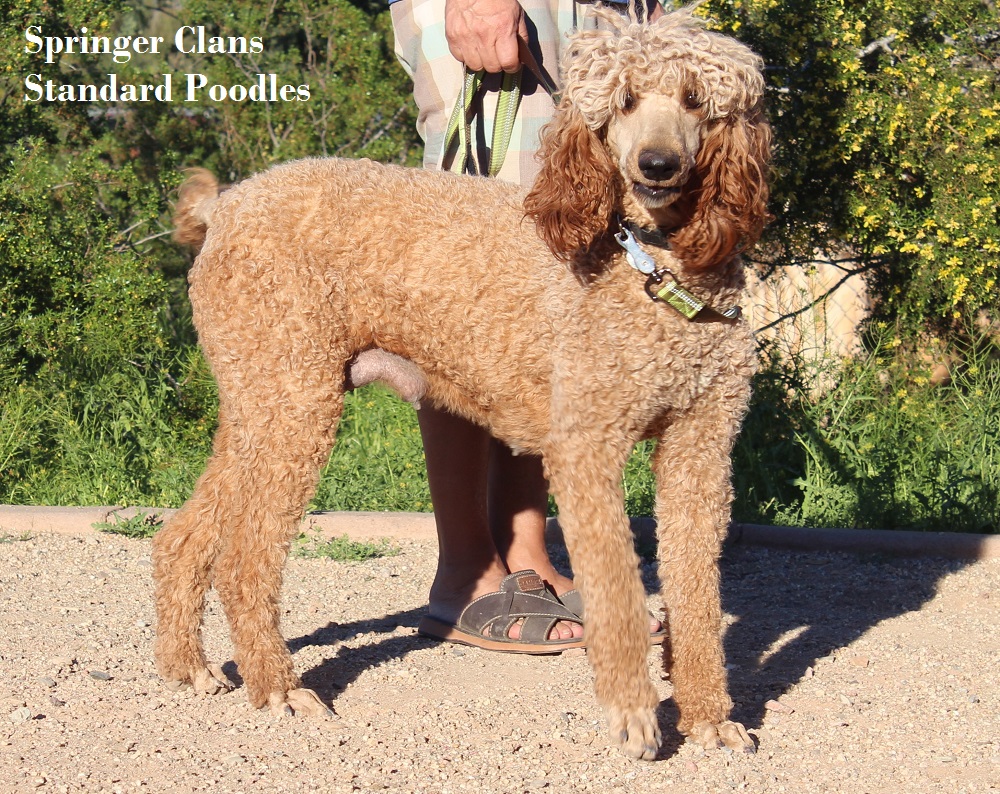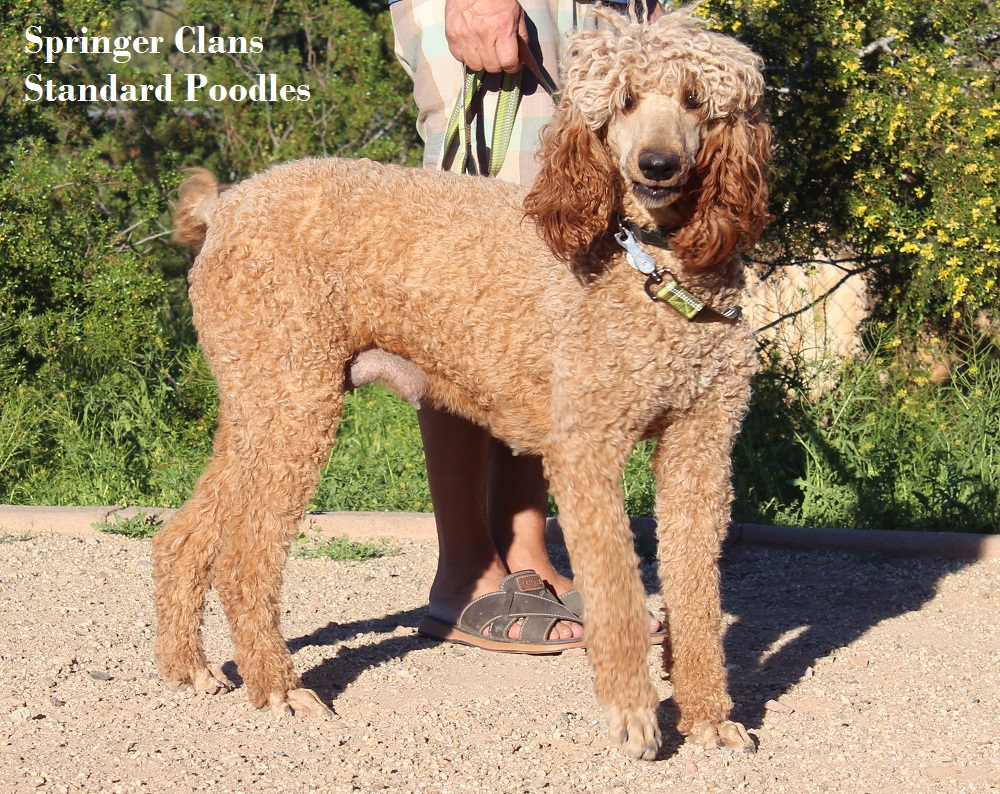 MARGAUX – Maddie/Jax Litter has been donated to Next Step Service Dogs by myself, to be trained as a PTSD companion to a Veteran. She is going to represent her father, Jojo, and Springer Clan Standard Poodles in the finest way! Go get them Margaux, you rock!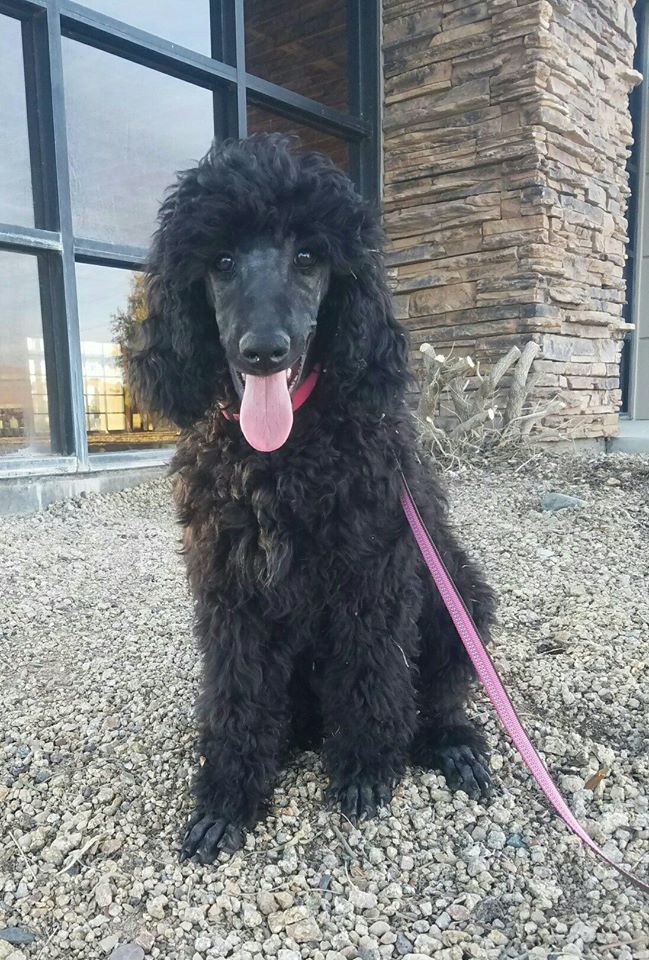 ________________________________
Juju will be going to live with Rita on an Arabian Horse Ranch in Tucson….how wonderful and oh what a life for my beautiful SCSP!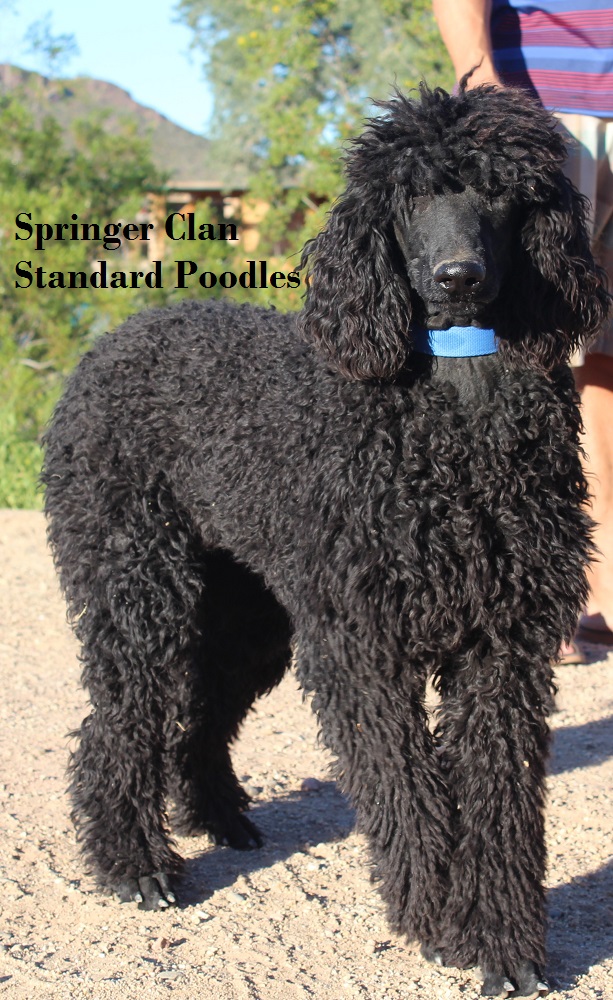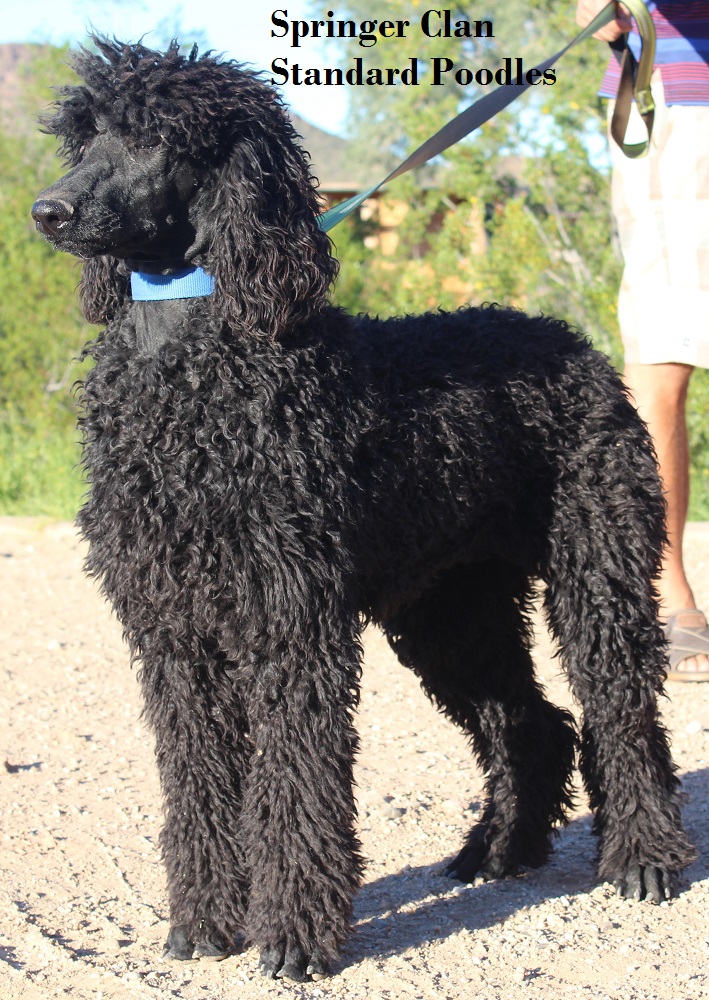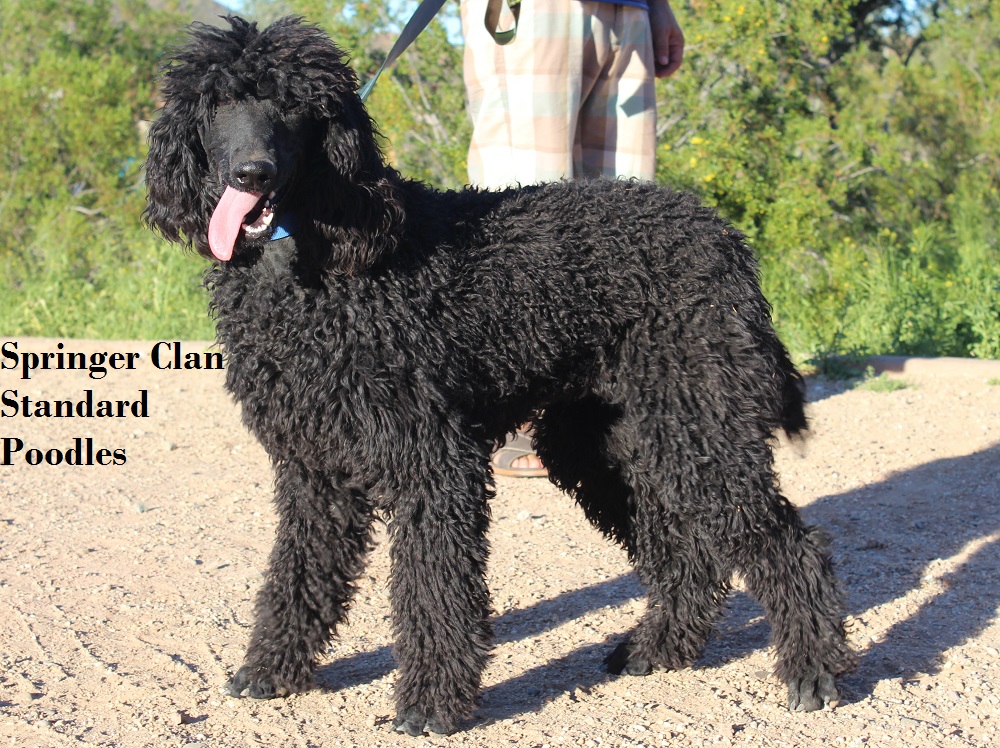 ____________________________________
Jaxs has gone home with his new family (a Veterinary Family) to New Mexico! He has 2 little boys to play with and a cat that he must learn to share a home with.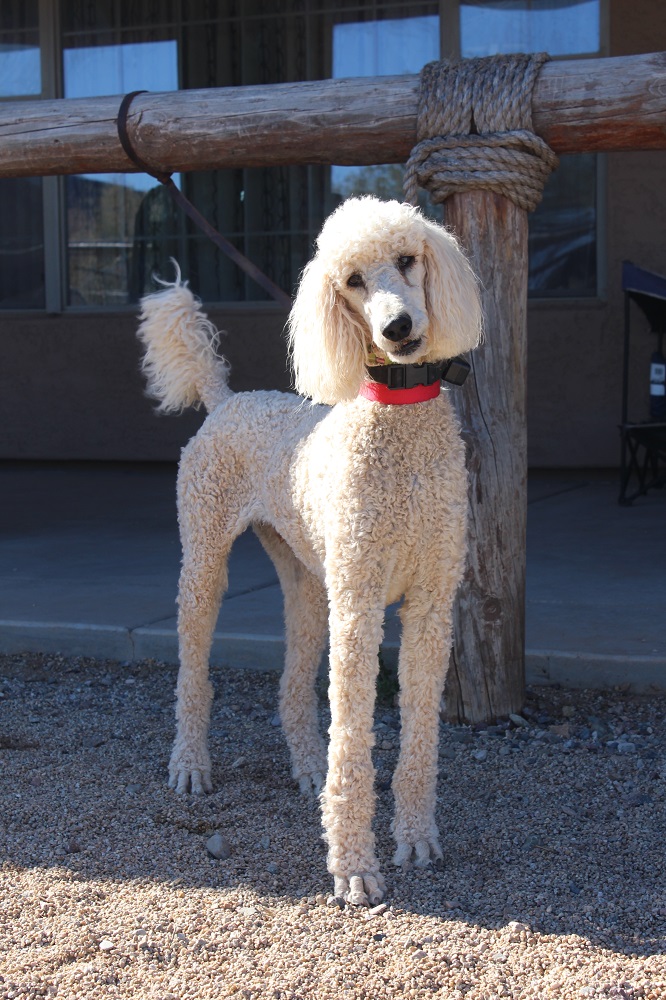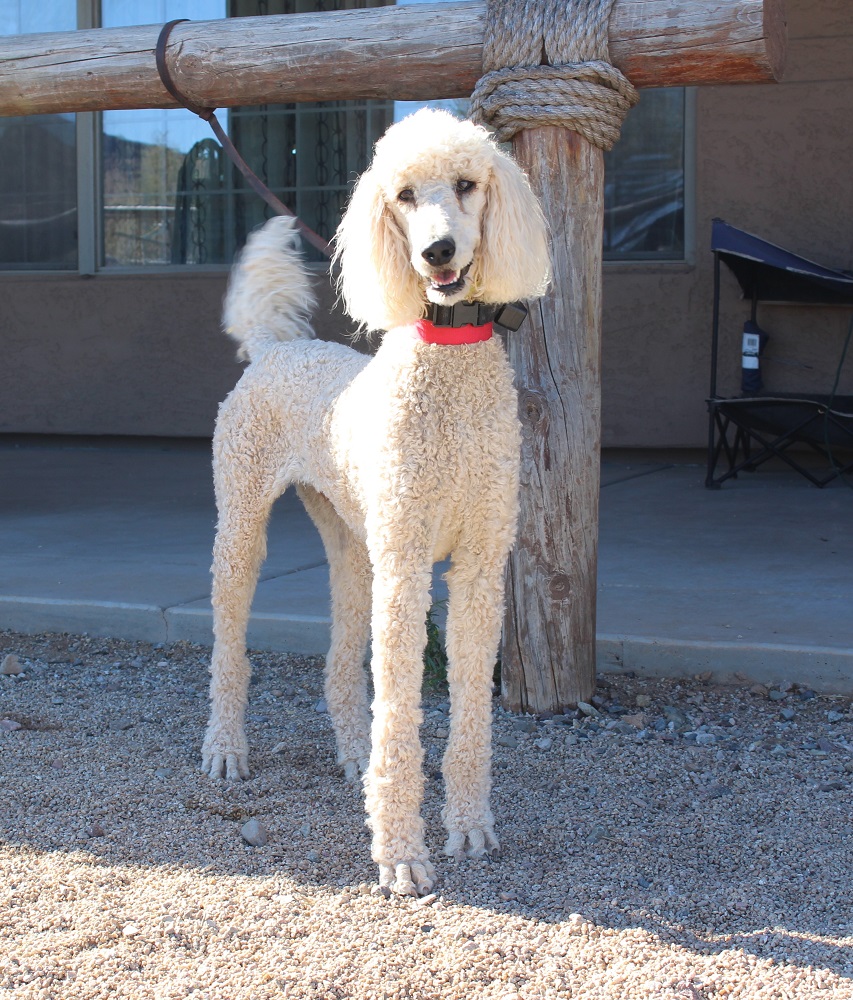 ___________________________________
PEPPER – Lives in Litchfield Park, AZ with her new Mom and Dad and 2 furry siblings – 2.2016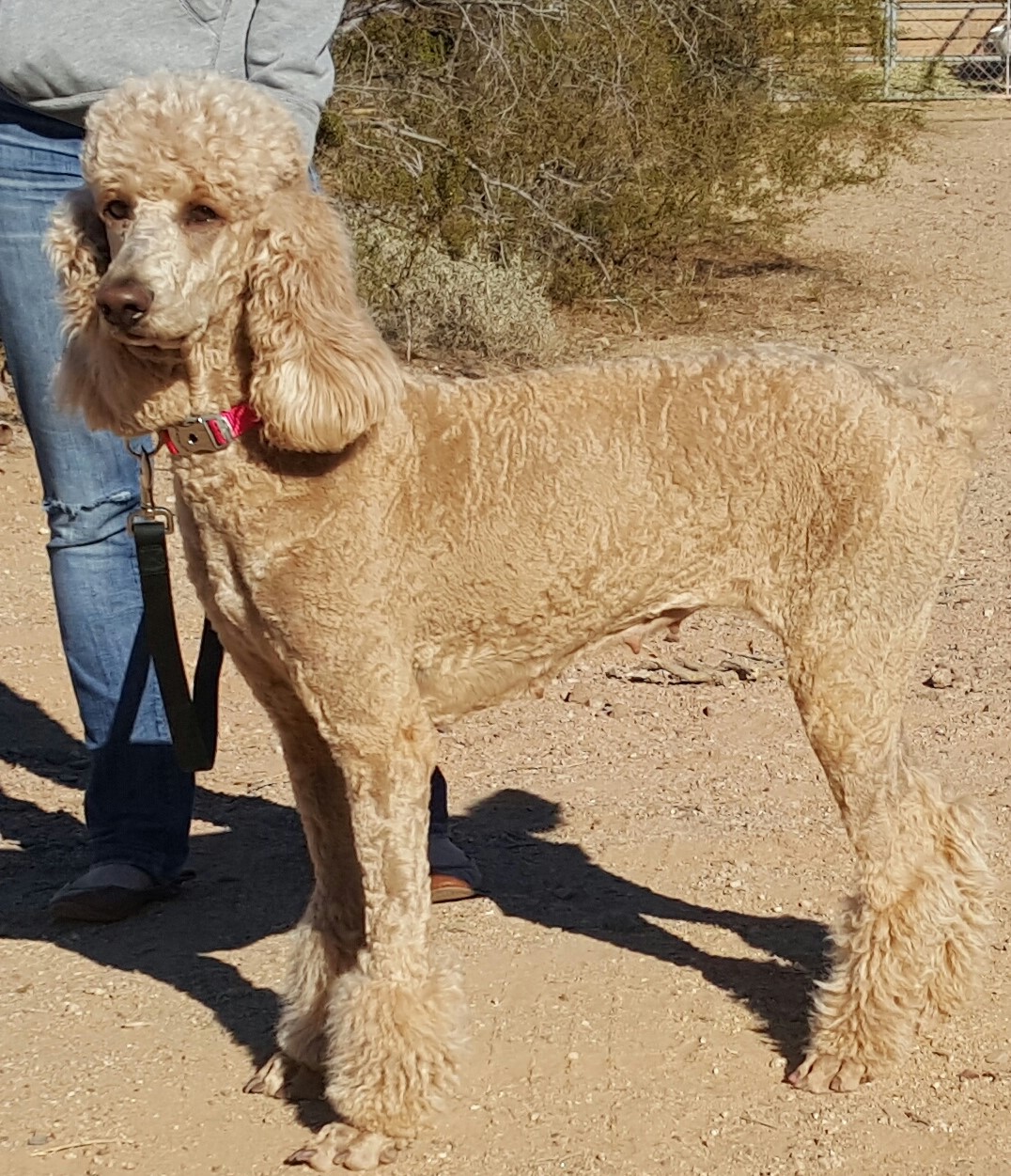 Leia – Picked the Courtney Family to live with. She will be in Tucson, AZ being spoiled by her new Mom and Dad. – 2.2016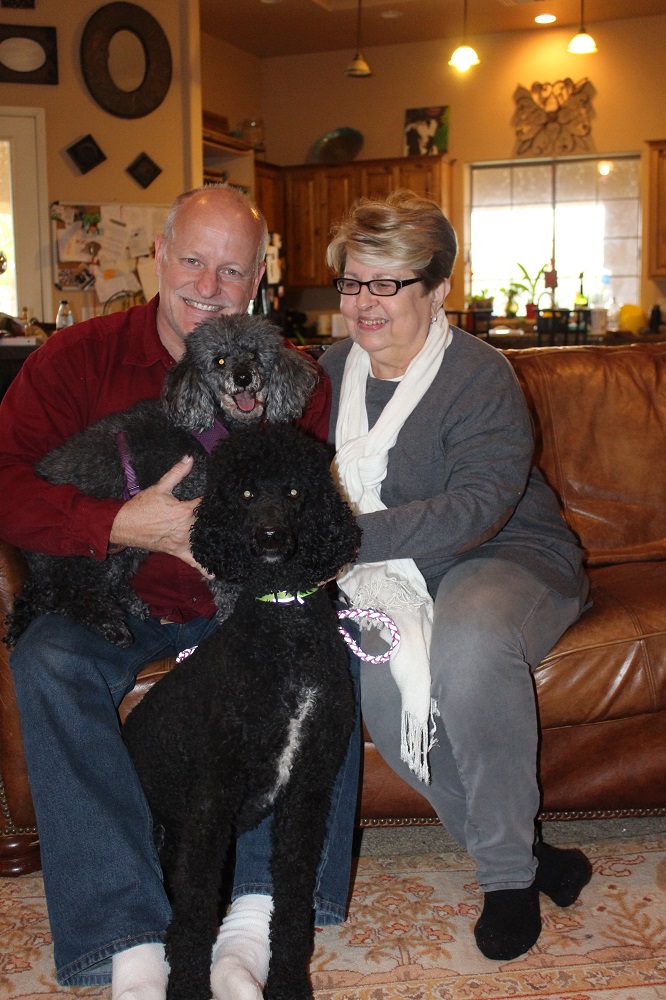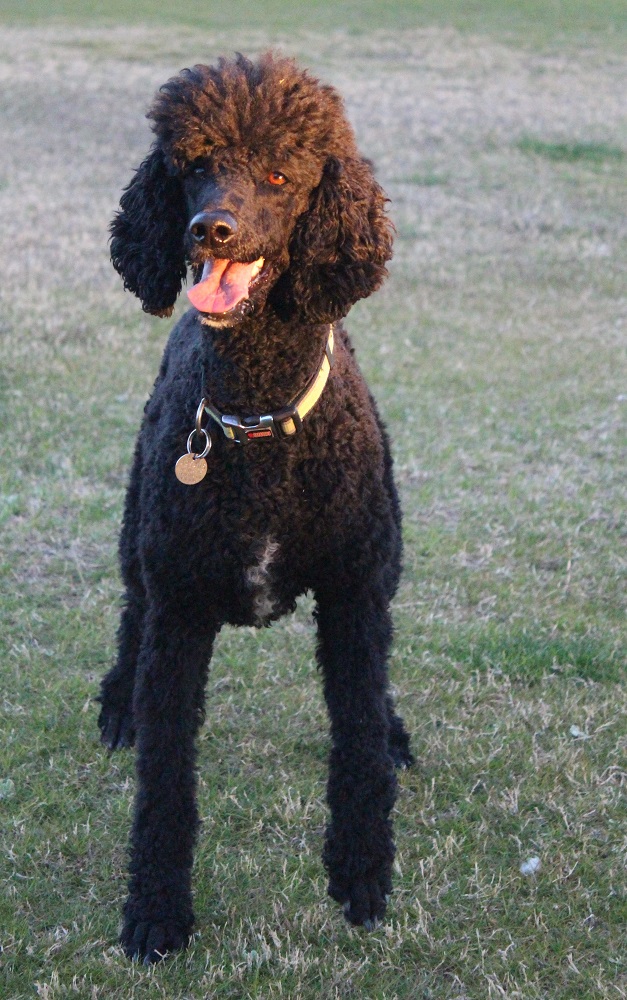 Strawberry – Will be moving to Scottsdale, AZ to live with her new Mom, Susan, and her new big brother Jose' who is an 11 year old Black Standard Poodle! 1-2016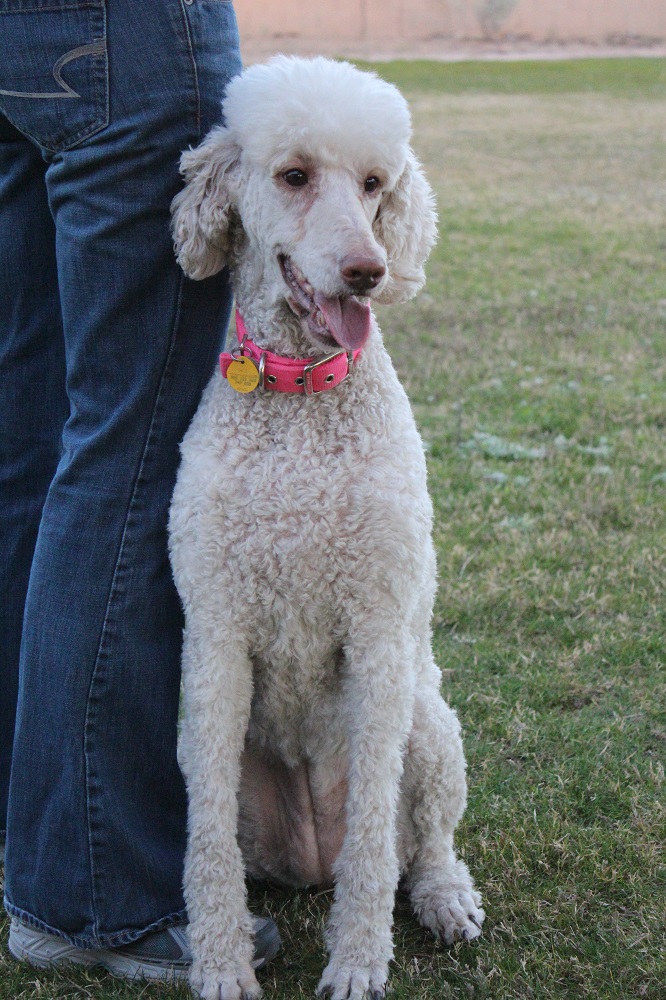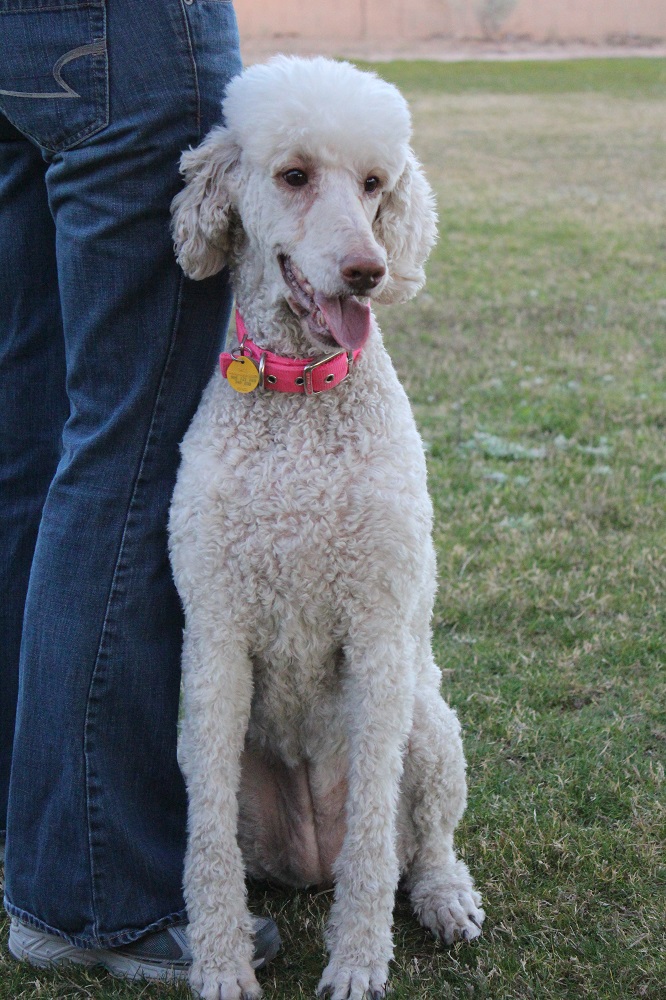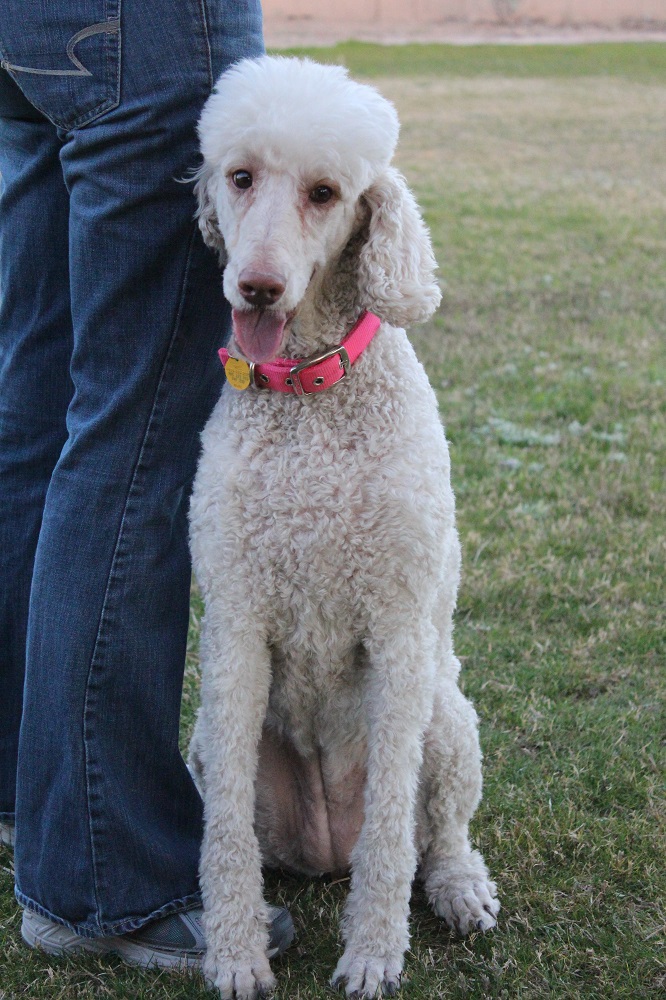 ____________________________________________________
LAUREN – Was homed to Next Step Service Dogs and has begun her training to assist a Veteran. – 1/2016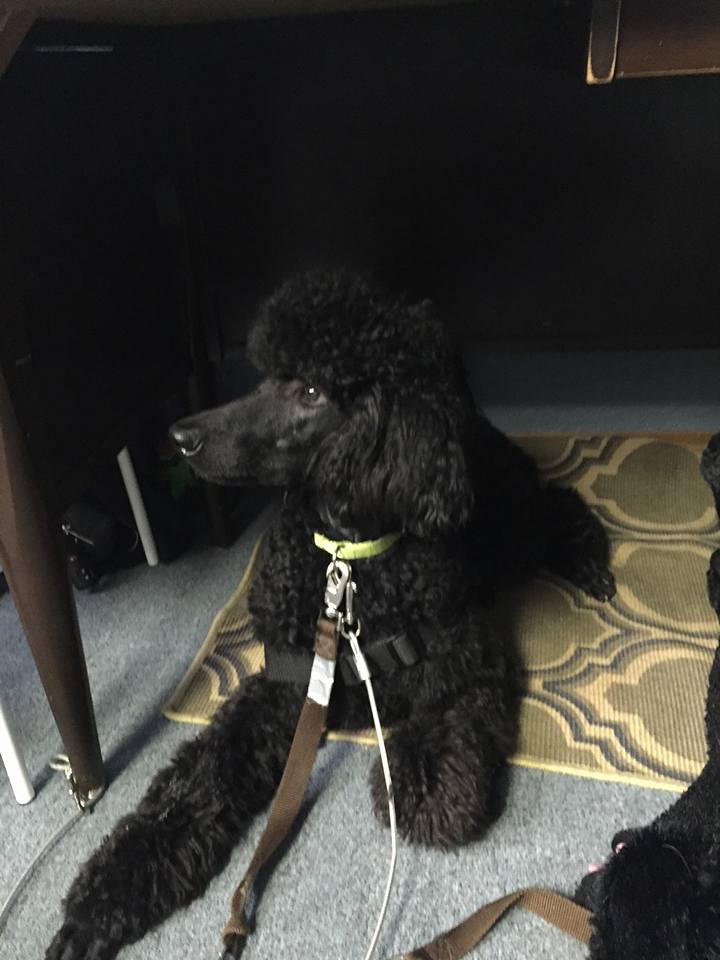 ____________________________________________________
BRUTUS – Went home to Tucson, AZ with his new family – 5.9.2015
__________________________________________________________
4/2015 – MARIO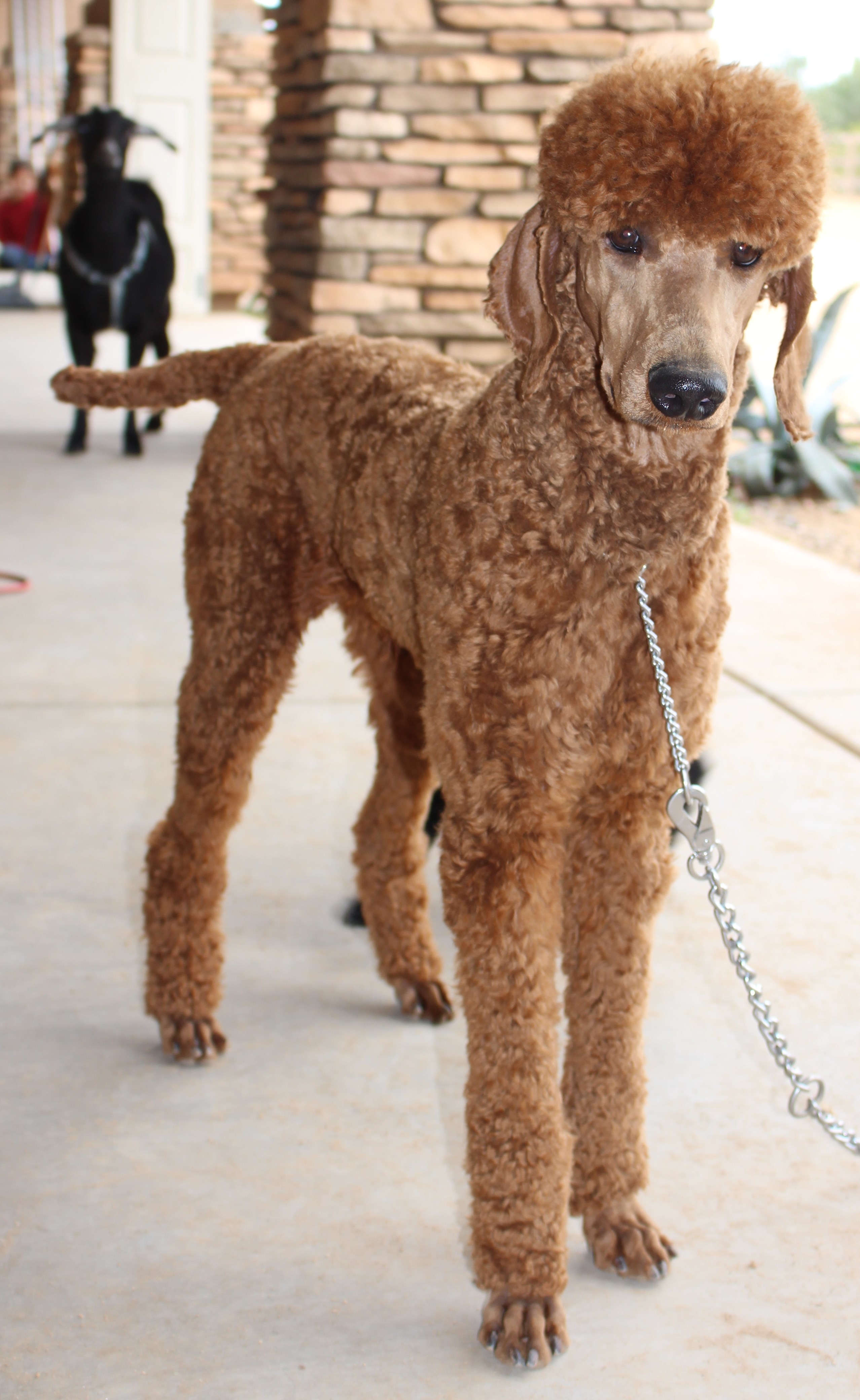 ____________________________
4.2015 – Gidget will go home in the near future with her new Mom and Dad, R. & B. Abrahams, to Glendale, AZ
_______________________________
3-2015 – Maxwell (aka – Mitchell) Has found his forever home in Tucson, AZ.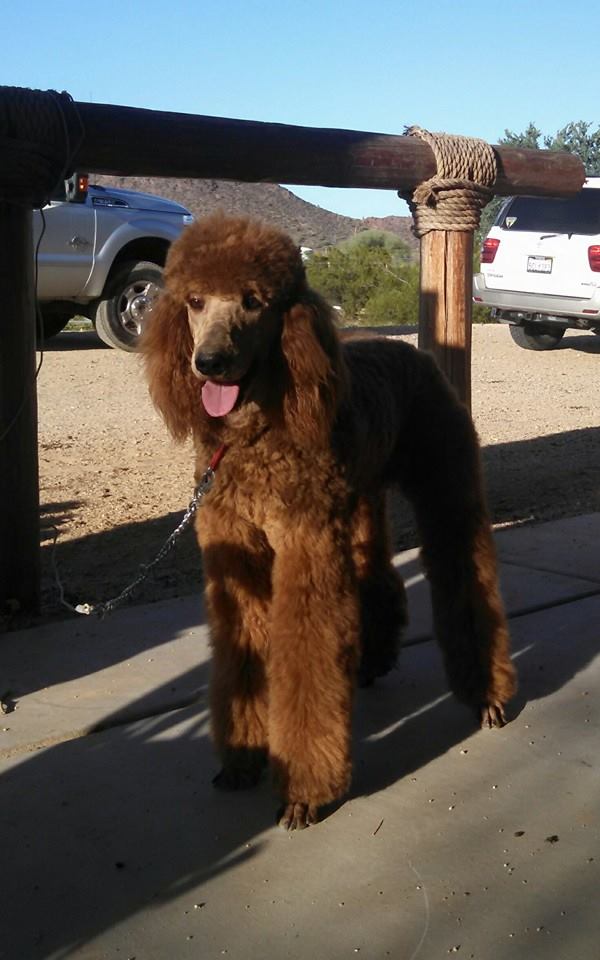 ____________________________________
1.2015 – Sadie – 1yr old Dark Apricot Female was taken home by the Fryer Family in Sedona, AZ
_______________________________
1.2015 – Lincoln – 3 year old – Going home with the Reynolds Family in Scottsdale, AZ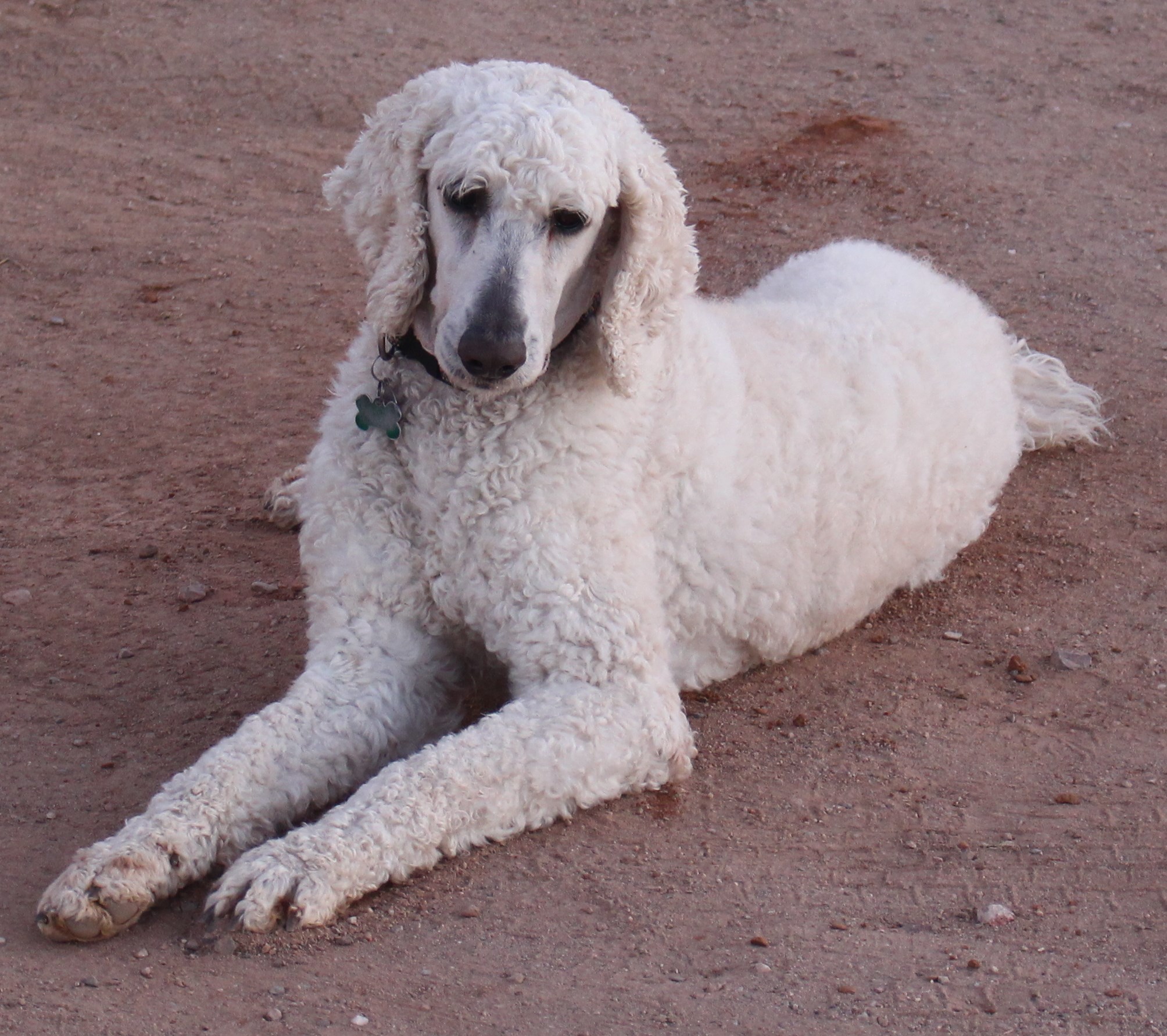 _____________________________________
Sage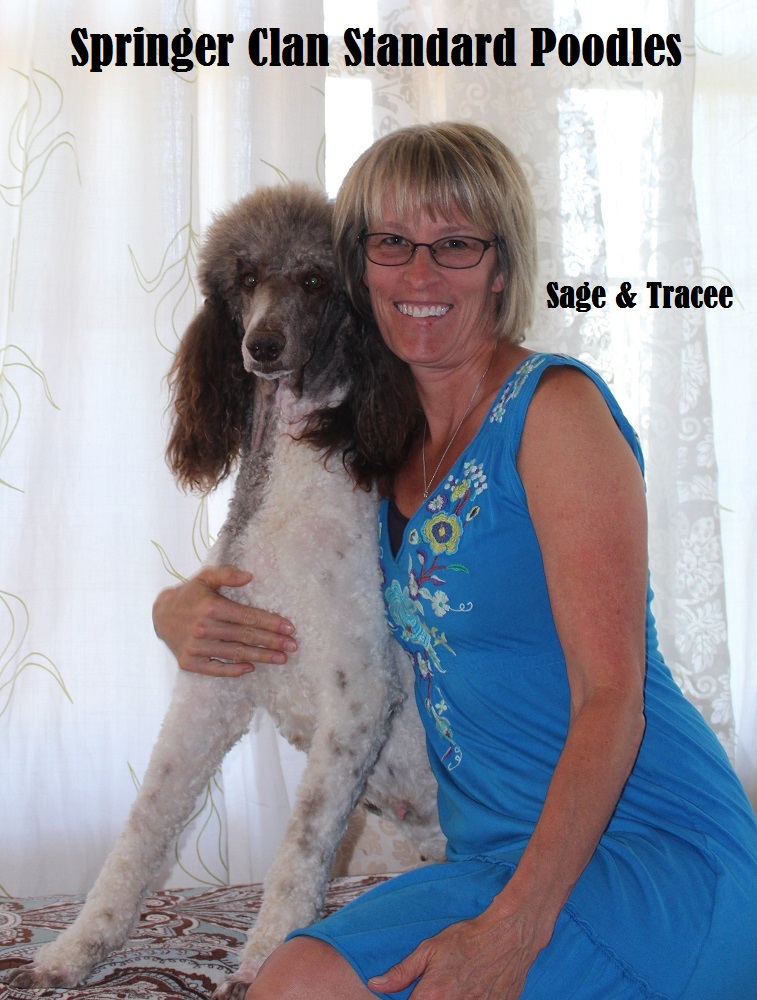 5.2014 – Sage lives with her new family in Grand Junction, CO!
_____________________________
Sammy
3.2014 – Sammy has left for San Diego with "Next Step Service Dogs" to become a companion to someone in need.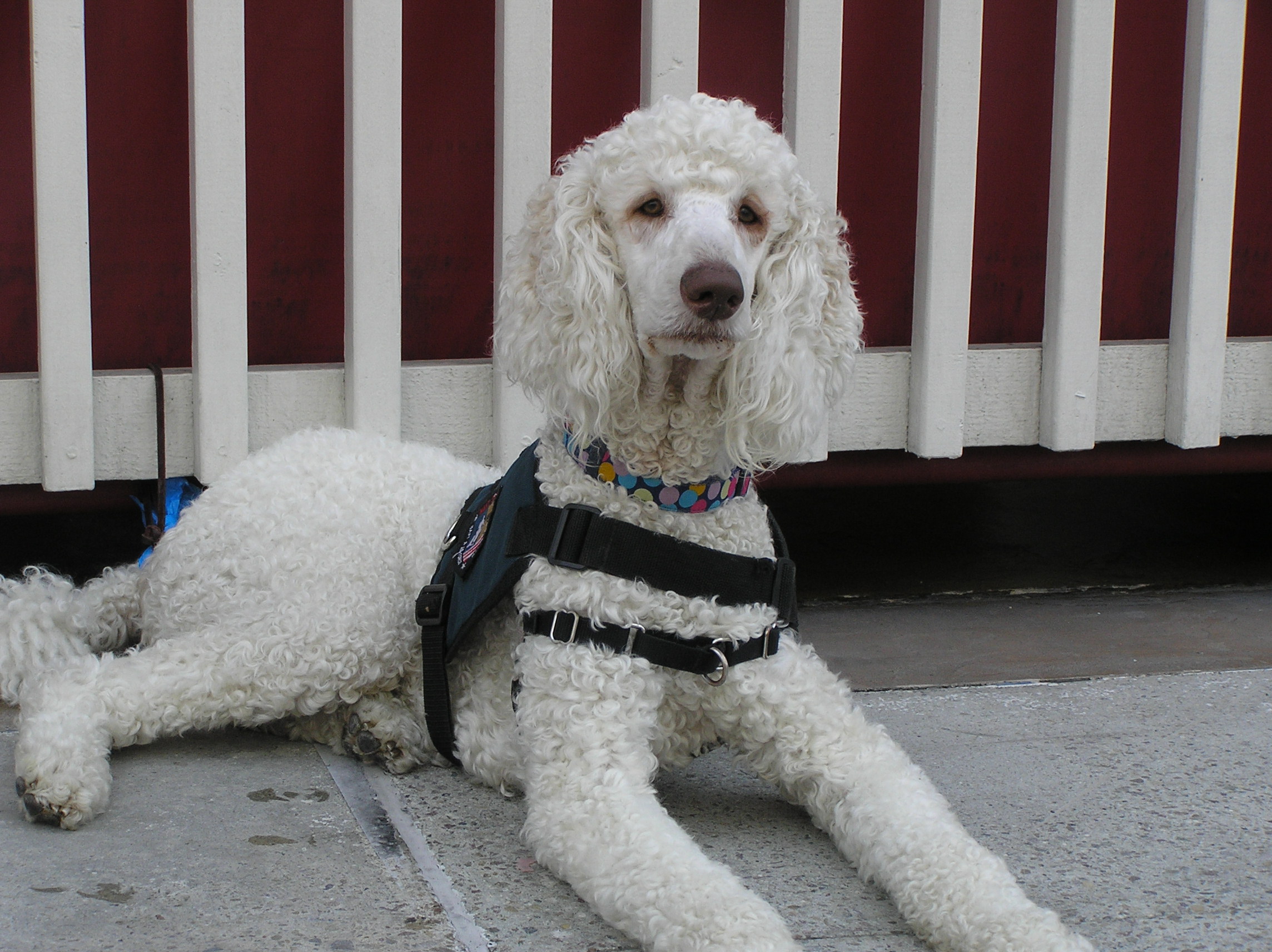 _______________________
Jake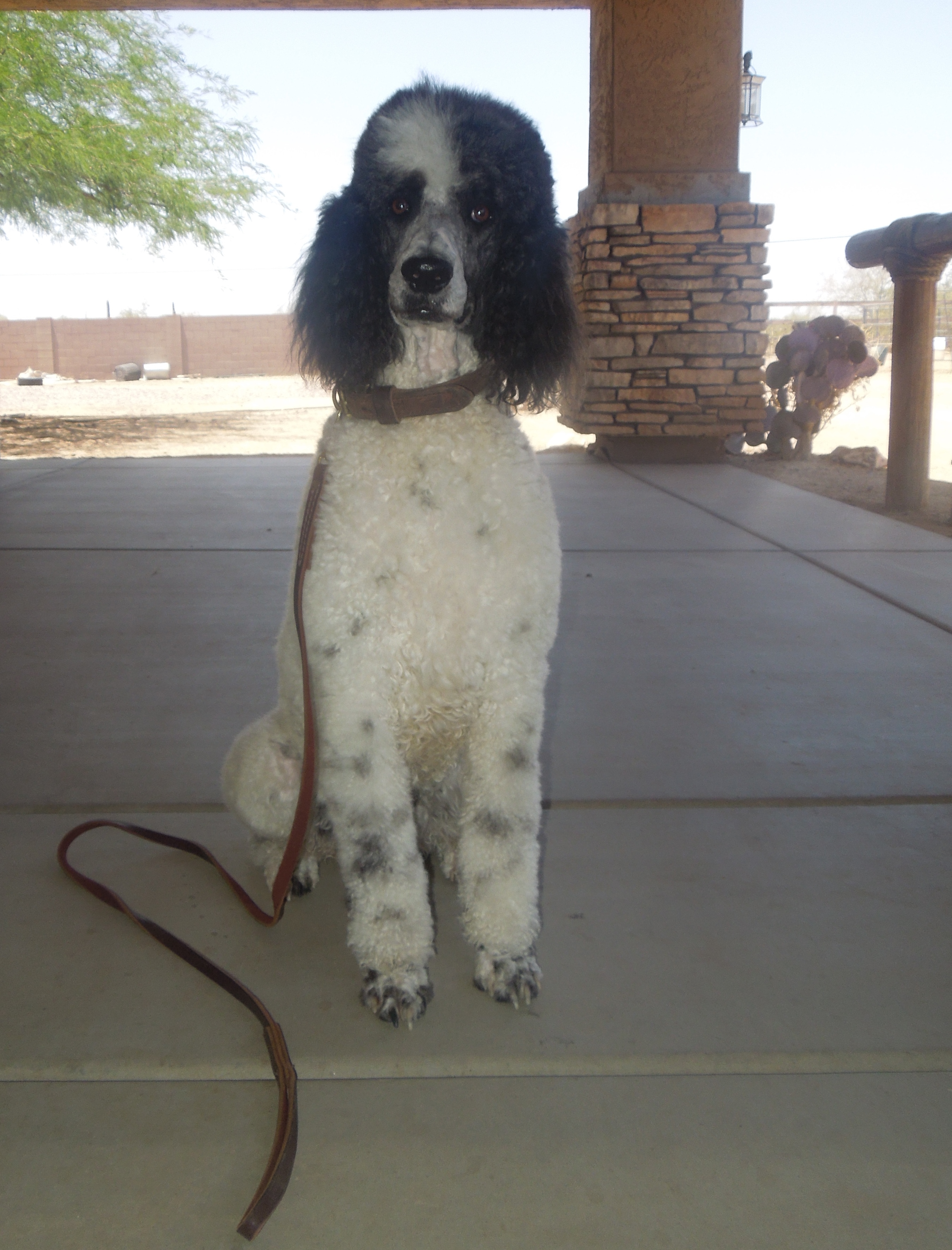 6.2013 – Jake now lives with his new Dad in Alpine, CA!
______________________
Maya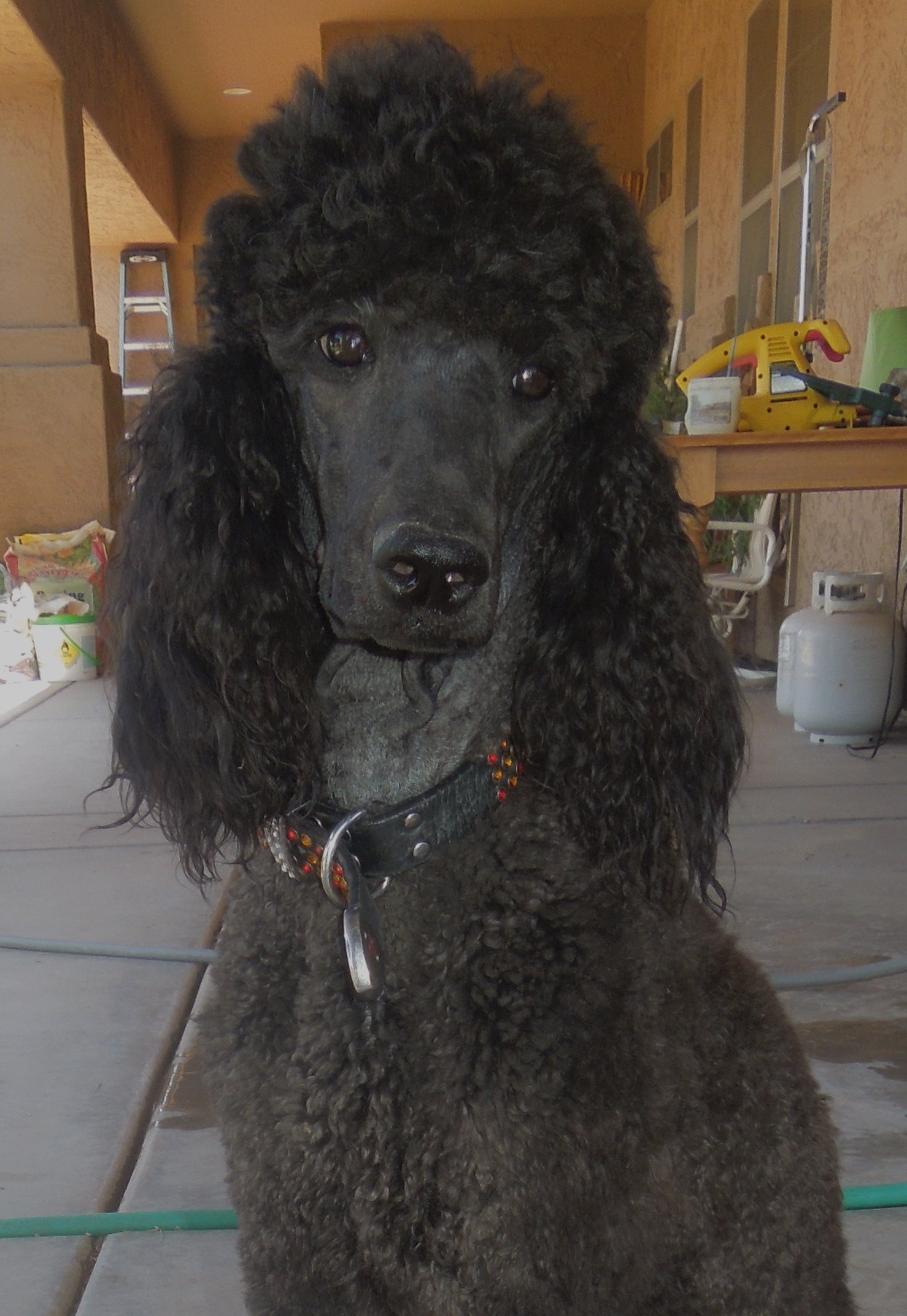 7.2013 – Maya now lives in Mesa, AZ with her new family!
_________________