Springer Clan Standard Poodles
Standard Poodles for sale in AZ
Standard Poodle Breeder in AZ, Standard Poodle Puppies in AZ, Prospective Service Dogs, Standard Poodle Therapy Dogs – Committed Service Dog Breeder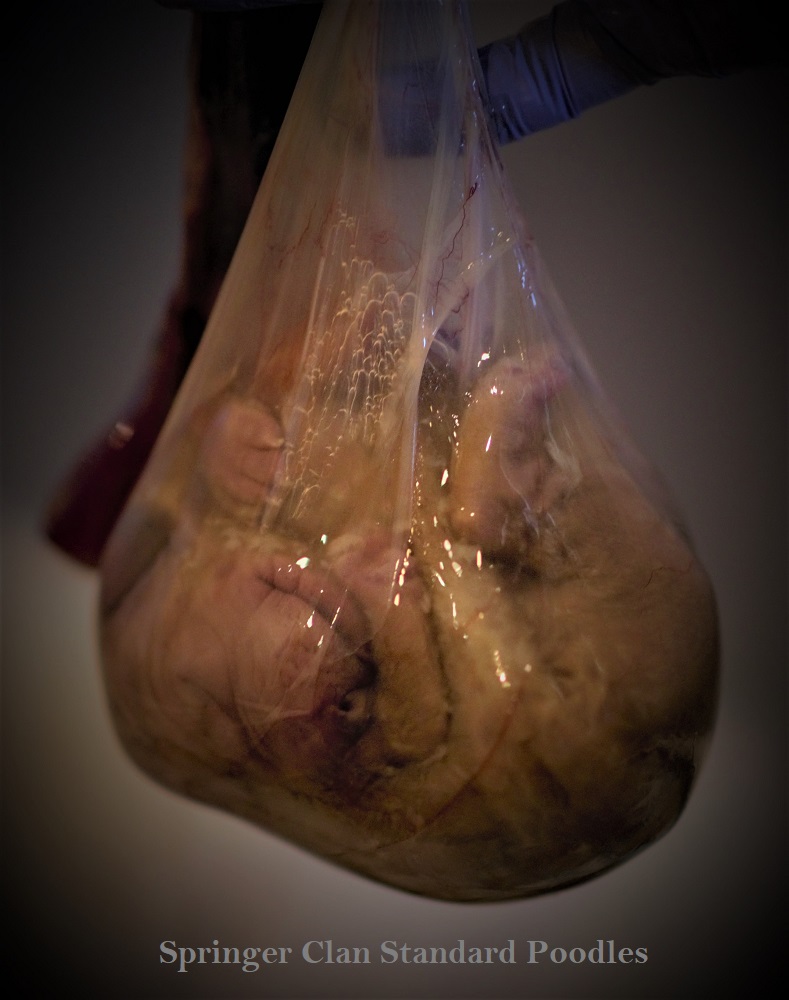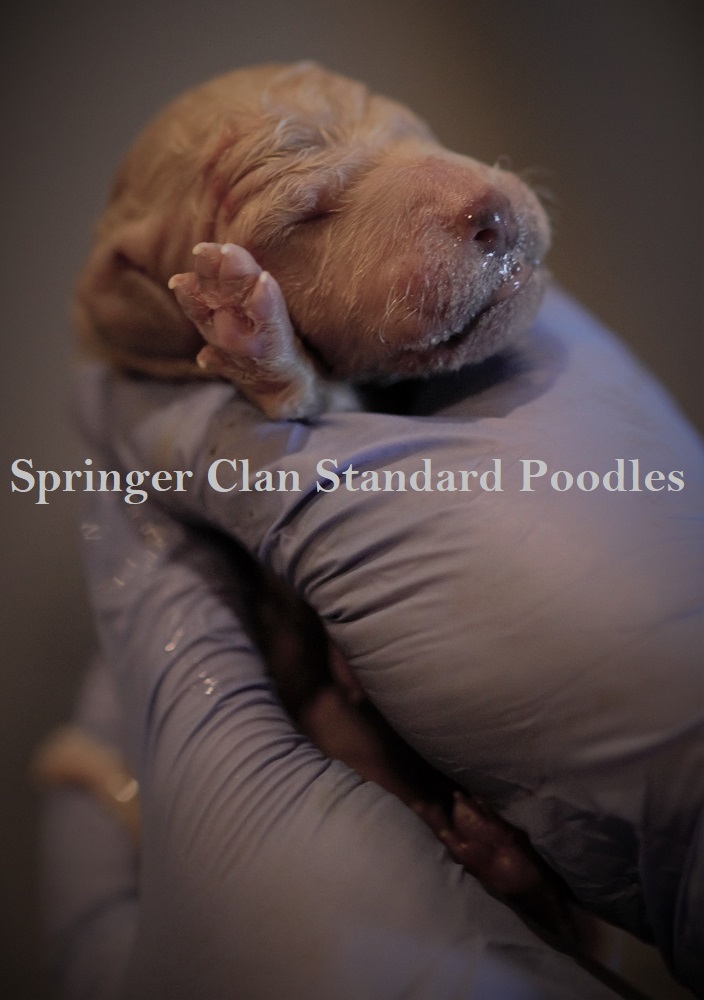 Current Litter(s)/Puppies
Last Updated 11.18.2023
Please Call for more information: 760.525.2109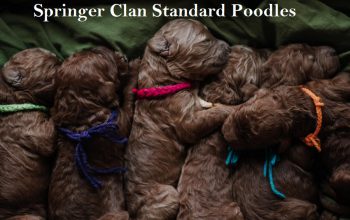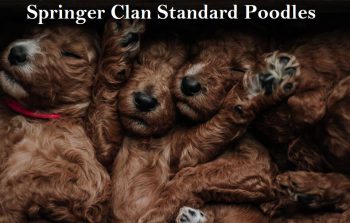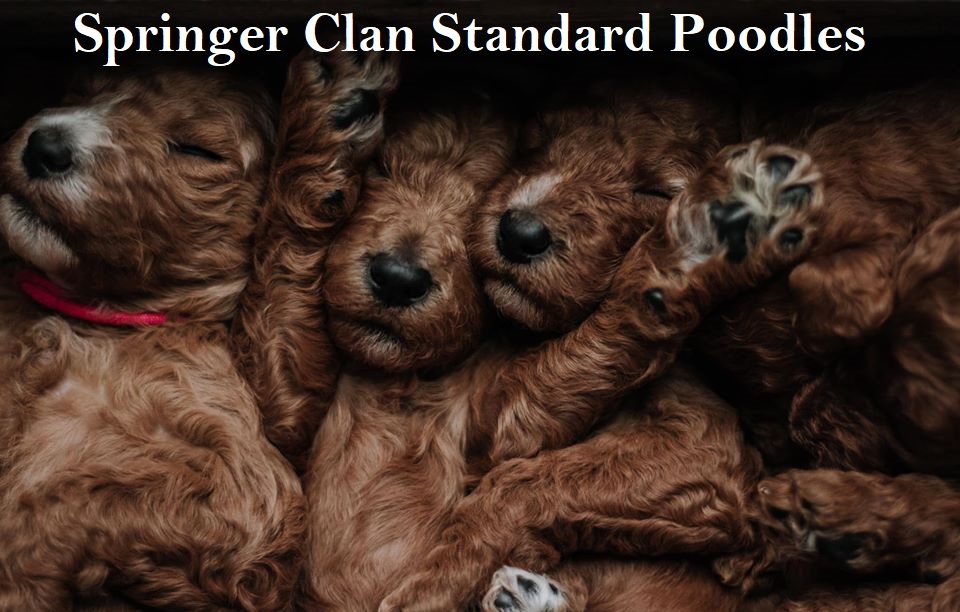 READ THE FOLLOWING BEFORE CONTINUING:
We will not hold any pick spot without deposit.
We do not allow ANYONE who is not on Deposit List on our property.
We do not entertain "Puppy Shoppers" or "Inspecting Our Ranch", serious inquiries only.
Deposit List procedure Page Click Here "Future Planned Litters"
Puppy/Dog Supplies & Links Page – Click Here "Puppy/Dog Supply Links"
Grooming Supply List & Links Page – Click Here "Grooming Supply List Link"
Once Puppy is "Paid Off", you own your puppy. At the 8 week mark, there are no refunds on puppy purchased, you are able to move your funds around to any litter (This is a courtesy).
Foundation Training Information – Click Here "Foundation Training Details Link"
NO REFUNDS for any Foundation Training Services once begun.
Any pup not homed by 8 weeks old will begin Foundation Training. Puppy price will increase by $1200.00 (or reflect training completed).
ALL OUR PUPPIES ARE $2800.00 (LIMITED AKC) – Regardless of color or gender
______________________________________________________
8.11.2023 Ember & Pepper "RED APPLES" Litter
Red Male AVAILABLE
8.29.2023 Candee & Luke "CANDY" Litter
AVAILABLE – SMARTY – Silver Female – Smarty is a sweet yet confident and feisty she is still squirmy on the grooming table only because SHE HAS TO SEE WHATS GOING ON AROUND HER!. She is eager to please, great eye contact and a joy to spend time with. Smarty has begun Foundation Training and is sleeping through the night, she has had no accidents while in her crate, she is quiet and content. She is a doll looking for her special family. Her F/T will be completed 11.21.2023
SMARTY – $2800.00 + (Each week completed is $300.00) F/T $1200.00 (All 4 Weeks or 11.21.2023)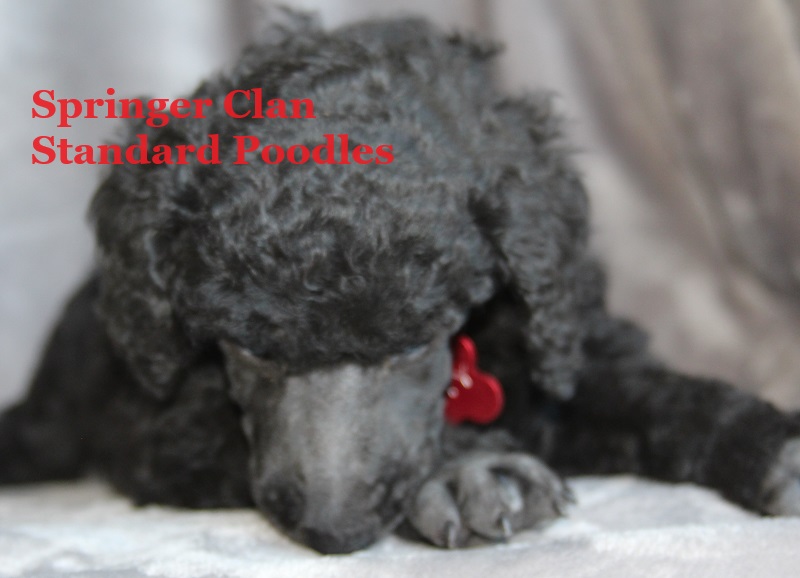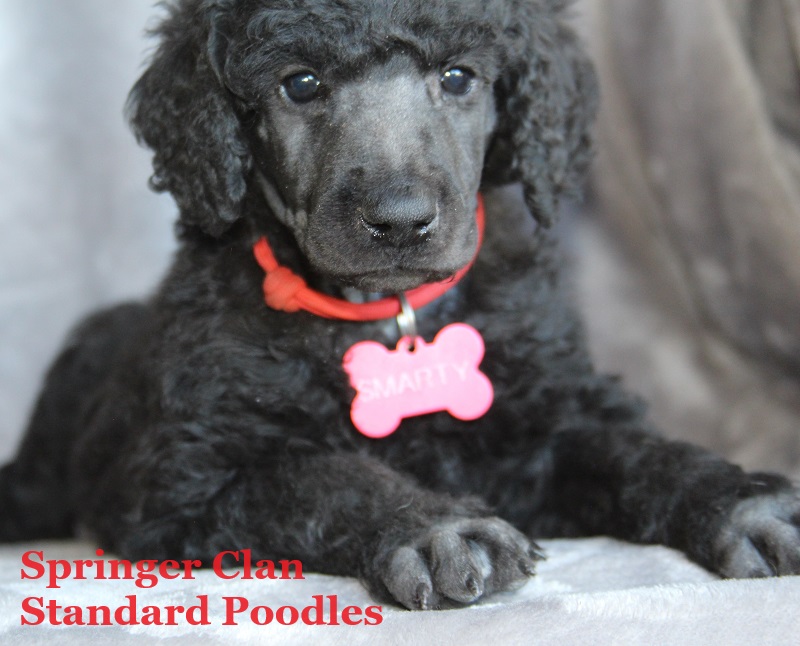 9.9.2023 Rogue & Gordo "COCKTAILS" Litter
These pups have begun Foundation Training. For every week completed, their $2800.00 price goes up $300.00 until the training is completed on 12.2.2023
AVAILABLE – COSMO – Blue Male – Cosmo is calm and seems to be mild in temperament. He is confident and very aware of his surroundings and he likes to explore and problem solve. Cosmo was great for grooming…. though he told me one or two times it wasn't his favorite thing to participate in. Cosmo has begun Foundation Training and will be ready to go home 12.2.2023
COSMO – $2800.00 + (Each week completed is $300.00) F/T $1200.00 (All 4 Weeks or 12.2.2023)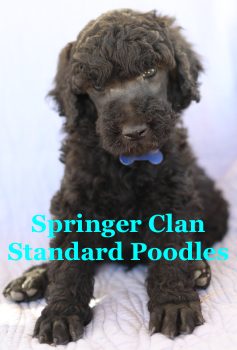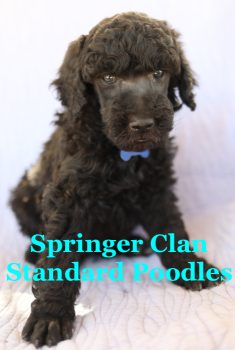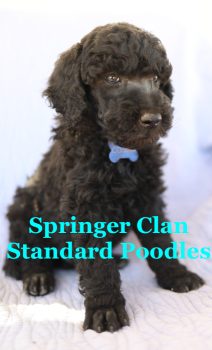 AVAILABLE – GIMLET -Silver Female – Gimlet is a fun little pup. She likes to observe her siblings checking things out before going herself, so she is not in a hurry to explore new things but comes around quickly. She is very playful and silly and is the one who starts games in the puppy pen. She races around her pen and chases her siblings on the regular. Gimlet is great on the grooming table and when working with her she gives great eye contact…..she wants to please.
GIMLET – $2800.00 + (Each week completed is $300.00) F/T $1200.00 (All 4 Weeks)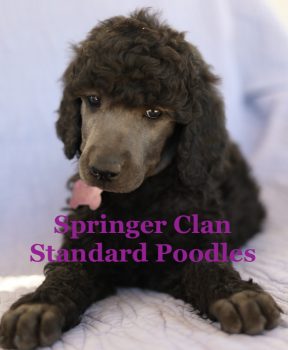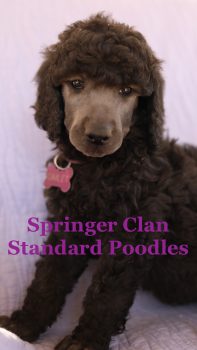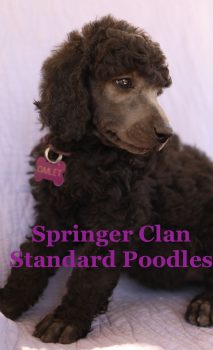 AVAILABLE – MANHATTEN – Silver Male – This little guy is special, he was born quite small, but with a little extra love and a lot of milk, he is no longer the smallest. The littlest pups often have the sturdiest attitudes as they have to work a little harder to be equals with their littermates. He LOVES to play and once he reads the room, he is quite a goofball. As you can see, getting this clown to take a photo was quite an adventure. Outgoing and confident but a sweet and gentle nature.
MANHATTEN – $2800.00 + (Each week completed is $300.00) F/T $1200.00 (All 4 Weeks/ 12.2.2023)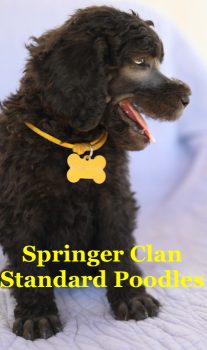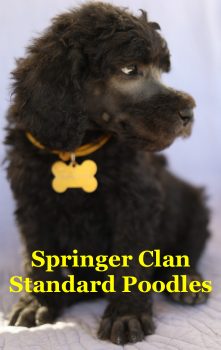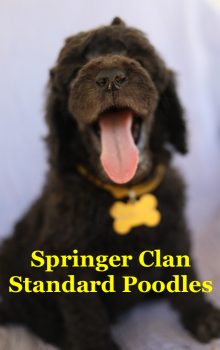 AVAILABLE – MARTINI – Blue Male – Martini is on the smaller side, although he isn't much smaller, he will likely be smaller boned and more lean. He is quite friendly and makes incredible eye contact. While shaving his little feet, he would just gaze into my eyes… Not sure what was going through his mind. He was very willing to be groomed and didn't squirm much!
MARTINI – $2800.00 + (Each week completed is $300.00) F/T $1200.00 (All 4 Weeks/ 12.2.2023)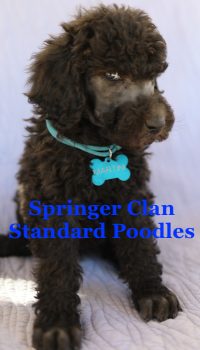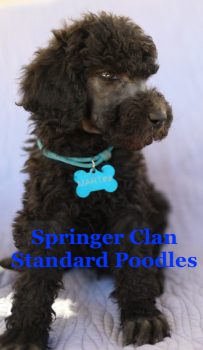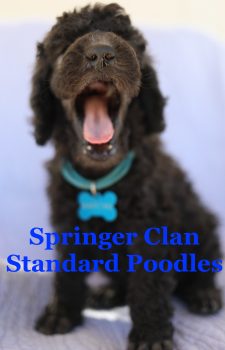 Prefer a Puppy Shopping List:
Link to Amazon Puppy Go Home List – Go Home Ready Puppy Package
Want to test your SCSPoodle Pup to see what food or drug sensitivities they may have or what traits they will show? Click below and join the Embark Study.
The Embark Breed + Health Kit, tests for over 350 breeds, types, and varieties and more than 210+ genetic health risks.