Springer Clan Standard Poodles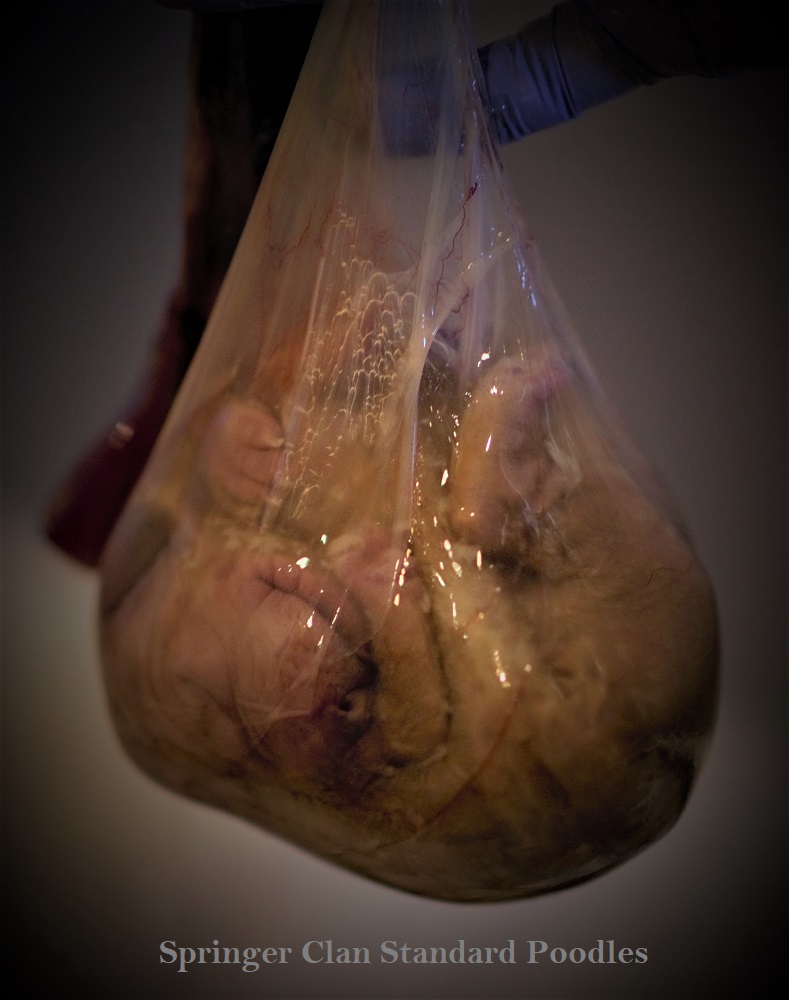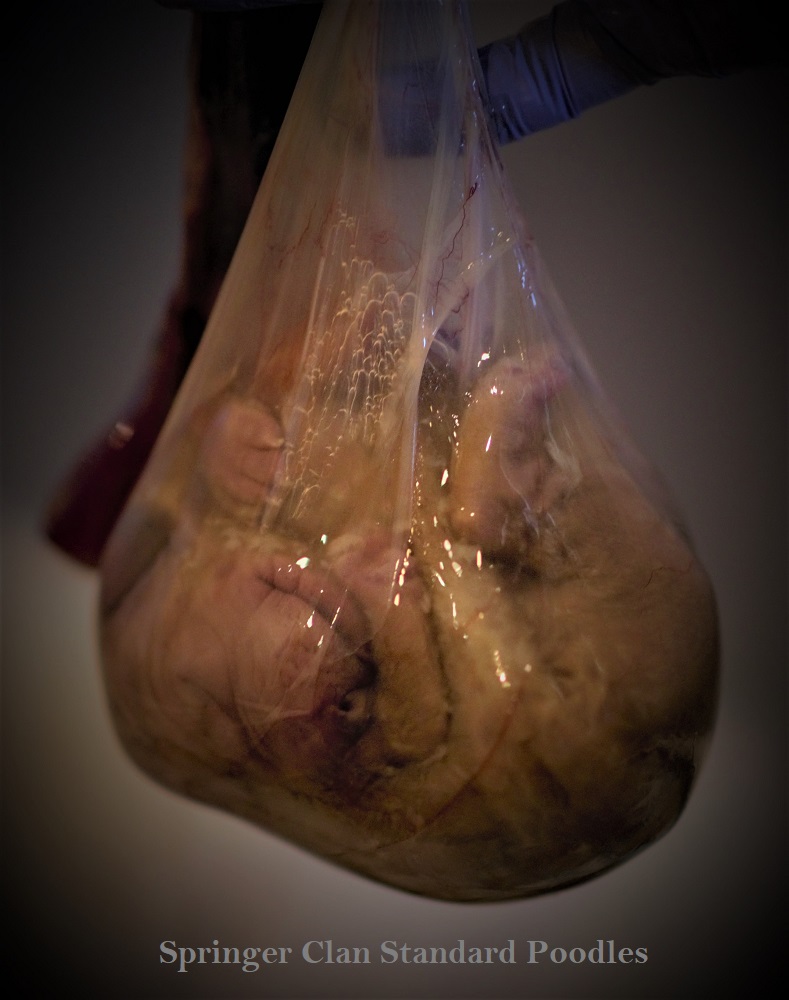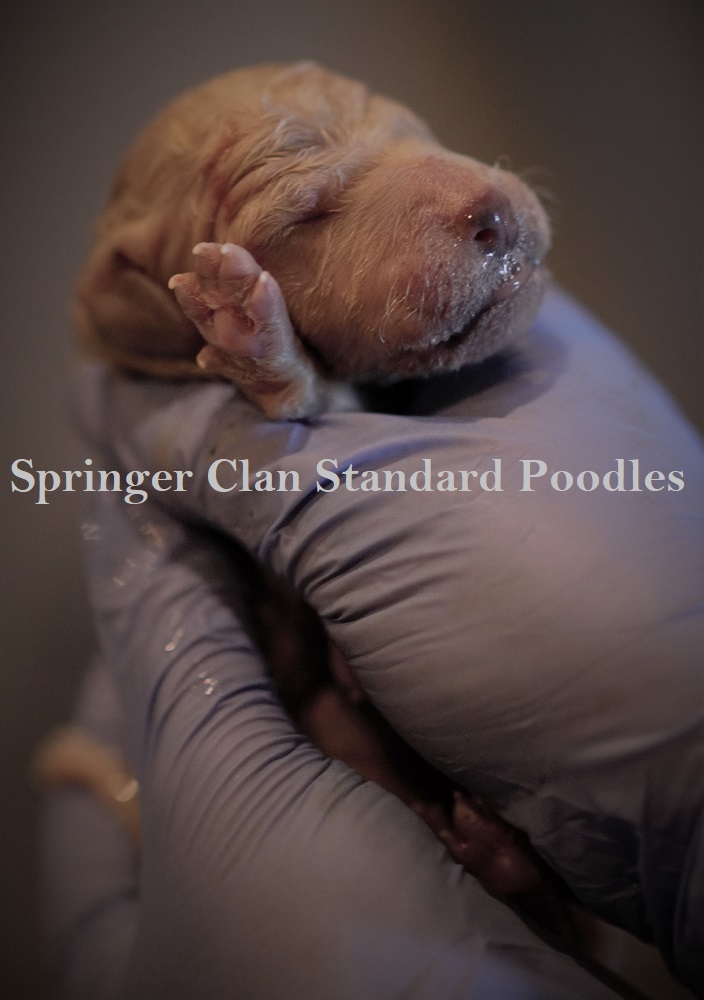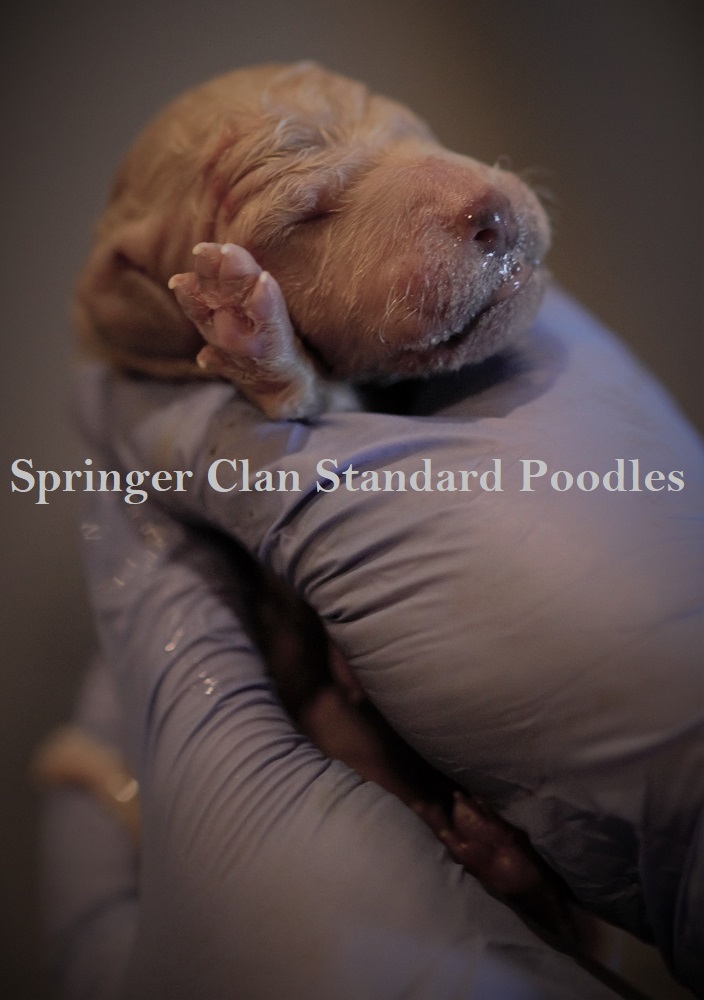 Available Pups/Current Litter(s)
Last Updated 1.26.2022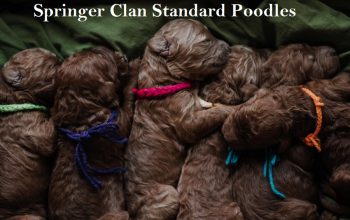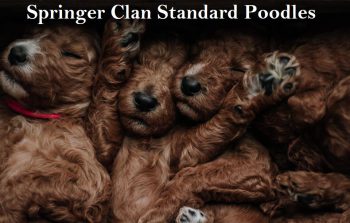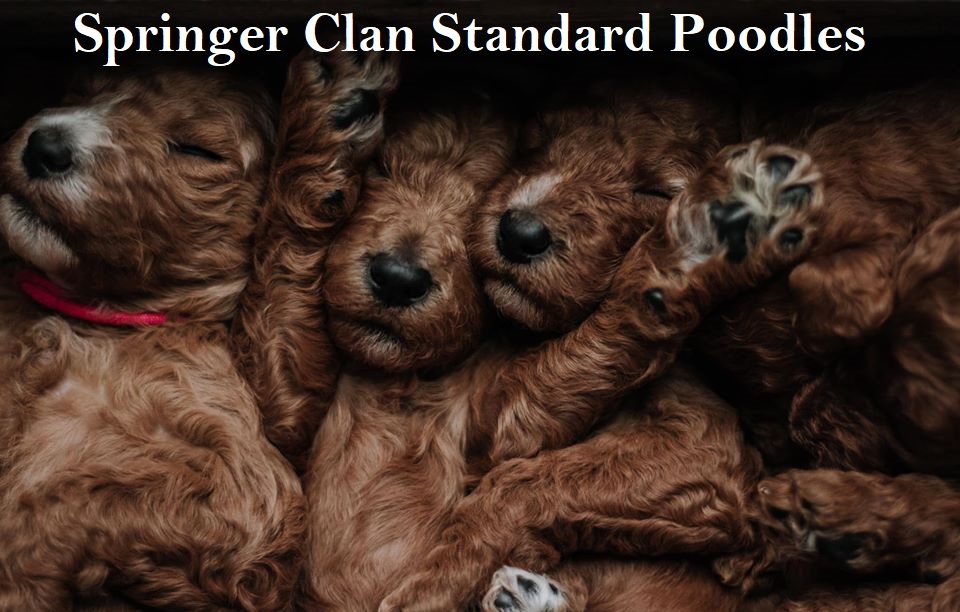 IF you are searching for a quality Standard Poodle and wish to get a SCSPoodle/SCService Poodle you MUST get on a Future Planned Litter list with DEPOSIT. We will not hold any pick spot without deposit unless specifically stated due to the high demand for our quality Poodles.
When we have pups under 12 weeks old we do not allow ANYONE who is not on Deposit List on my property….. Even when on deposit list "visits" are not common, until pups are 6 weeks of age. We do not entertain "Puppy Shoppers", serious inquiries only.
For Deposit List procedure please refer to "Future Planned Litters" page.
For information on additional puppy packages and puppy training offered by SCSP please click HERE "Puppy Purchase Information" page.
Thank you for visiting our site and have a fantastic day.
SCSPoodles PRICES as of June 1, 2021
ALL Males – $2500.00 (LIMITED AKC)
ALL Females are $2800.00 (LIMITED AKC)
______________________________________________________
Want a Pup? Don't see one available……Go to Future Planned Litters page – Get on a list to ensure you get one!
1.25.2022 Bella /Vader "Hawaiian Islands" Litter – Apricot, and Black
IMPORTANT DATES:
3.5.2022 – Puppy Pick Day – Email sent 1 Week prior with info
3.19.2022 – GO HOME DAY – Email sent 1 Week prior with info
4.12.2022 – 4 Wk F/T GO HOME DAY – Email sent 1 Week Prior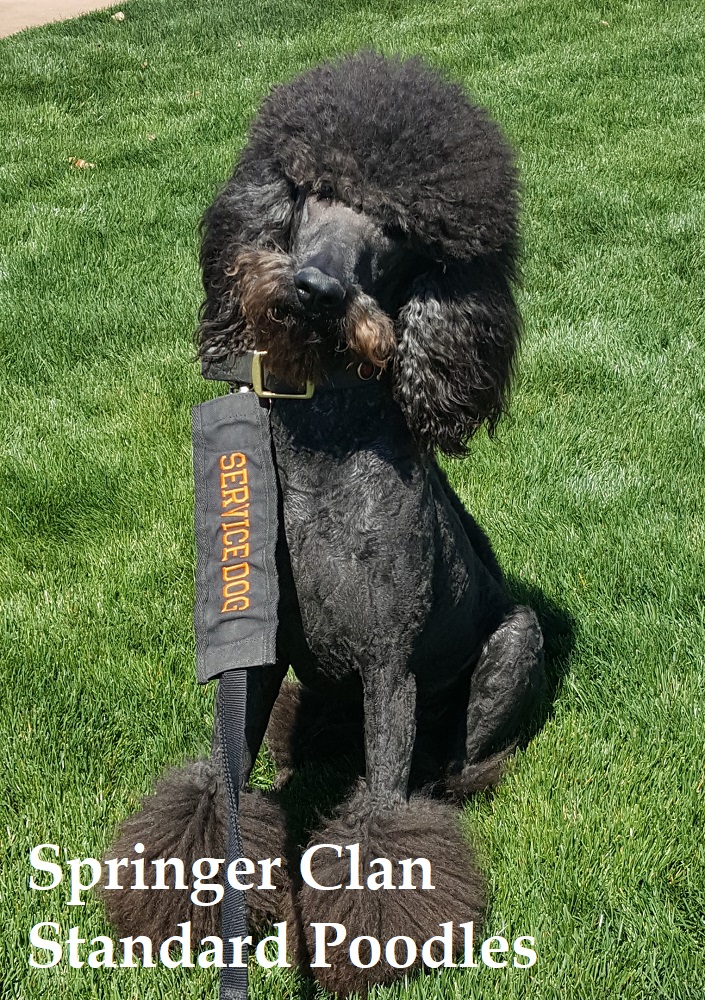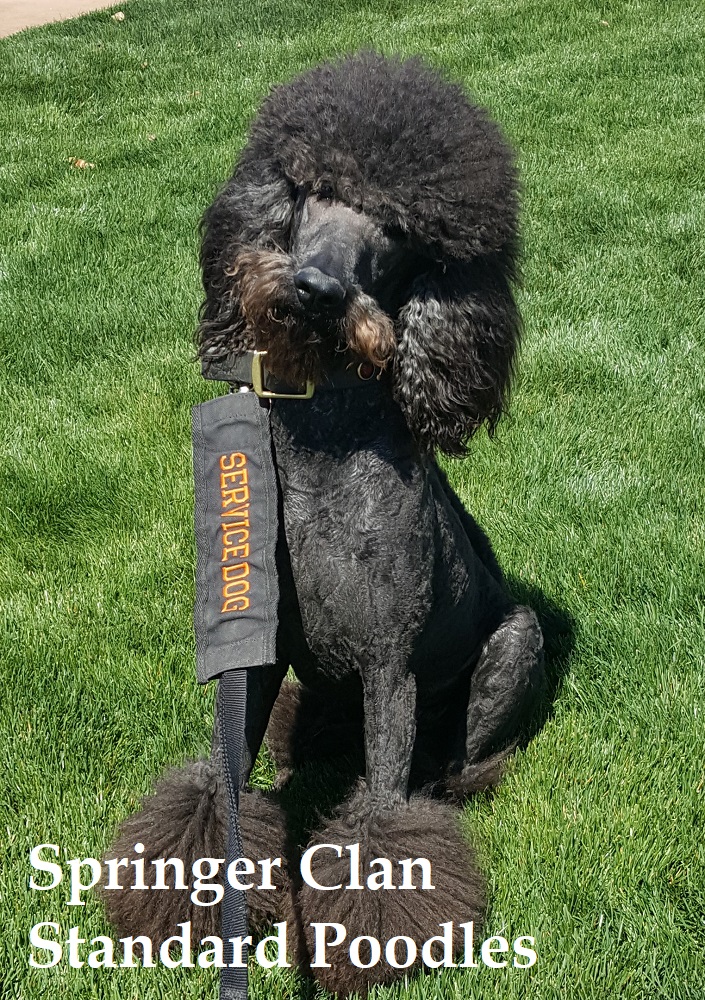 1st Pick – BREEDERS CHOICE – Red Female
2nd Pick – BREEDERS CHOICE – Black Female
3rd Pick – Liz Greenfield – San Antonio, TX – Black Female (4 Wk F/T) – DEPOSIT HELD
4th Pick – Lance & Judy Halle – Phoenix, AZ – Black Female SCSProspect – SCSPoodle Family
5th Pick – Liz Greenfield – San Antonio, TX – Apricot Male (4 Wk F/T) – DEPOSIT HELD
6th Pick – Larry Coben – Scottsdale, AZ – Apricot/Red Female – DEPOSIT HELD
7th Pick –
HAWAII – Black Female
KAUAI – Red Female
LANAI – Black Female
MAUI – Black Female
MOLOKAI – Black Female
MOLOKINI – Black Female
OAHU – Black Female
1.11.2022 – Roxi /Kylo – "MOUNTAINS" Litter – 1 Black Female Available for Deposit see below
IMPORTANT DATES:
PUPPY PICK DAY – 2.26.2022 – Email will be sent with details
GO HOME DAY – 3.12.2022 at 10am Email will be sent with details
F/T GO HOME DAY – 4.5.2022 – at 10am Email will be sent with details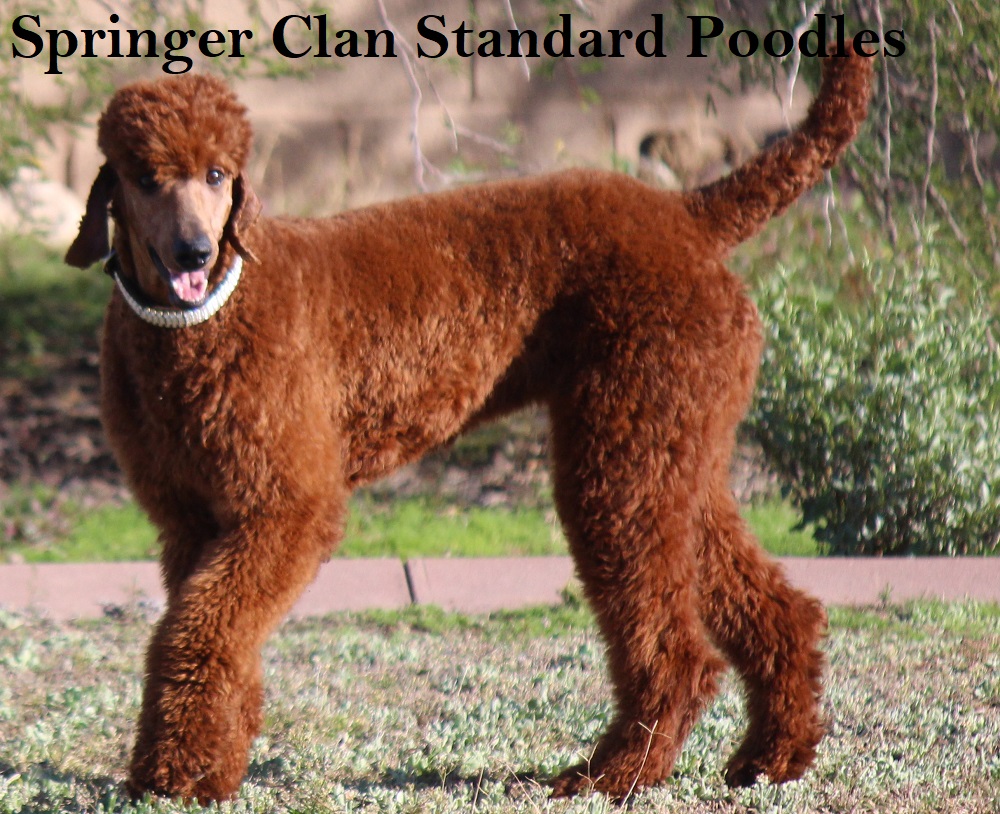 BREEDERS CHOICE – BLACK MALE
BREEDERS CHOICE – RED FEMALE – Looking for Foster Family
3rd Pick – Darren & Denise Sullivan – Glendale, AZ – Red Female – SCSPoodle Family – DEPOSIT HELD
4th Pick – Janet Neil – Fountain Hills, AZ -Black Male – DEPOSIT HELD
5th Pick – Peggy Tomsic – Fountain Hills, AZ – Black/Red Male (Color upon Delivery) (4 Wk FT) – SCSPoodle Family DEPOSIT HELD
6th Pick – Barney & Juanita Feldman – Phoenix, AZ – Black Female – DEPOSIT HELD
7th Pick – Sharon Verra – Scottsdale, AZ – Black Female (4 Wk F/T) – DEPOSIT HELD
8th Pick – Phoebe Koyabe – New York, NY – Red Male SDProspect – DEPOSIT HELD
9th Pick – Cory & Emma Latino – Scottsdale, AZ – Red Male – DEPOSIT HELD
10th Pick – Black Female
ANNAPURNA- Black Female
EVEREST – Red Male
FUJI – Red Female
K2 – Black Female
KILIMANJARO – Red Male
KIRKJUFELL – Black Male
MATTERHORN – Black Male
MONT BLANC – Black Female
OLYMPUS – Red Male
ST HELENS – Red Female
1.6.2022 Barbie/Vader "STRINGED INSTRUMENTS" Litter – 1 Cream/White Male Available
IMPORTANT DATES:
PUPPY PICK DAY – 2.19.2022 –Email will be sent with details
GO HOME DAY – 3.5.2022 at 10am – Email will be sent with details
F/T GO HOME DAY – 3.31.2022 at 10am Email will be sent with details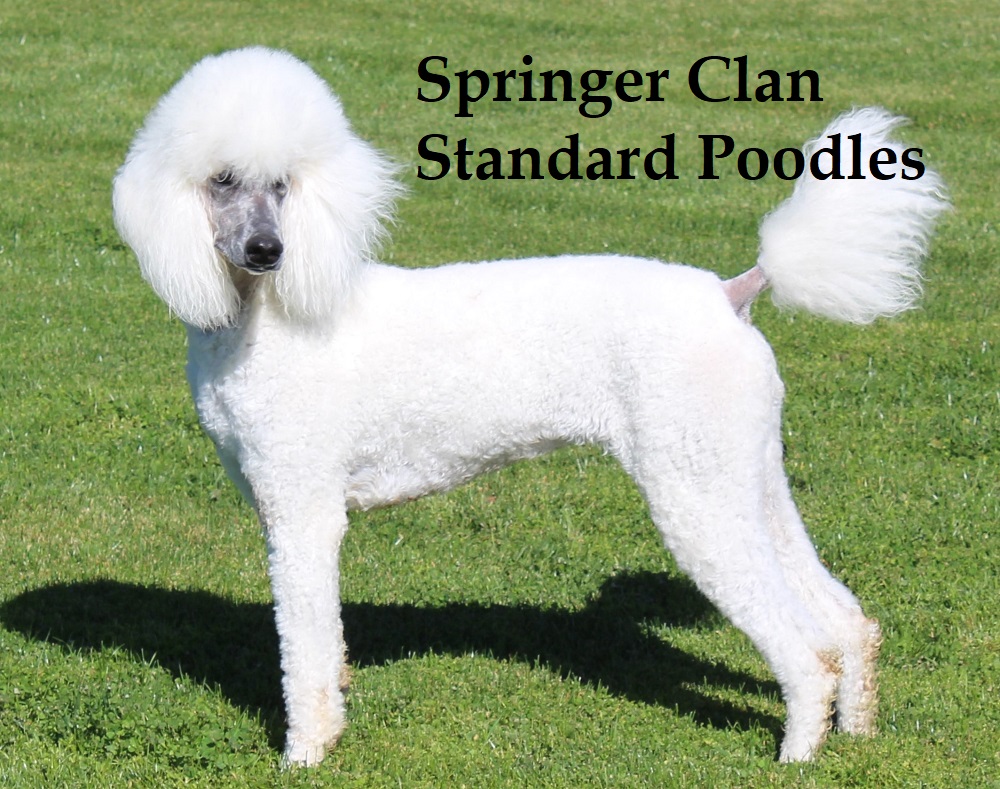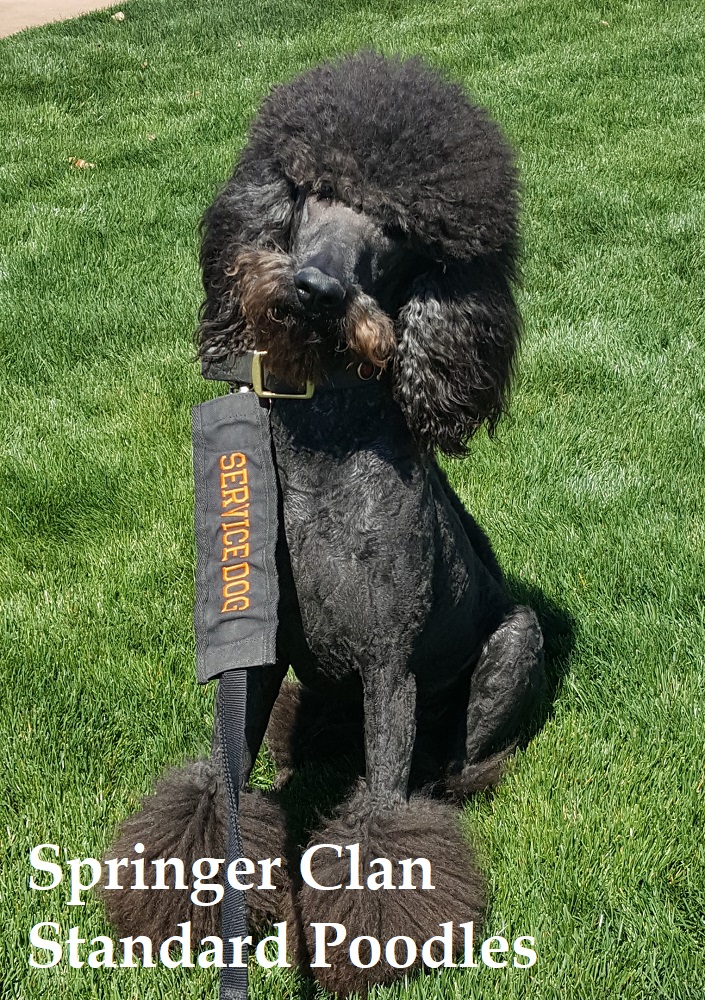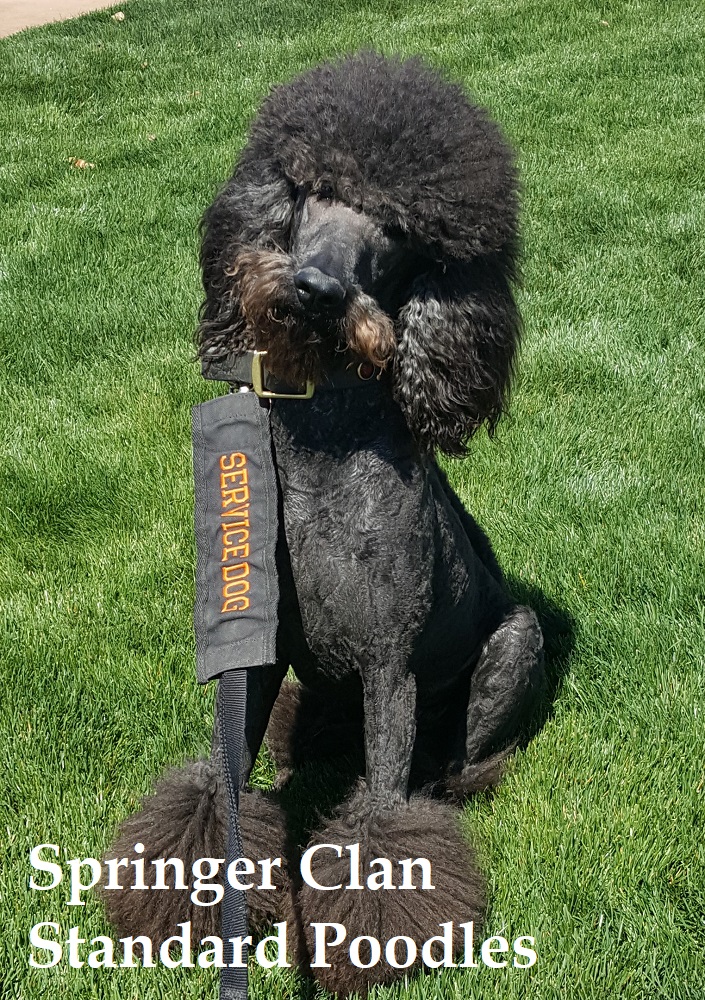 2nd Pick – Bob & Karen Hatch – Jackson, WY – Blue/Silver Male – SCSPoodle Family
3rd Pick – Robin Lackie – Alpine, CA – Male Cream/White SDProspect (4 Wk F/T) – DEPOSIT HELD
4th Pick – Sherry Glassman – San Francisco, CA – Cream/White Male SDProspect (4 Wk F/T) – SCSPoodle Family DEPOSIT HELD
5th Pick – Helena & Ryan Gurin – San Diego, CA – White/Cream Male – DEPOSIT HELD
6th Pick – Samantha Oxford – Las Vegas, NV – SCSPoodle Family – Blue/Silver Male (4 Wk F/T)
7th Pick – Tamara O'Neil – Glendale, AZ – SDProspect White/Cream Male (4 Wk F/T) – DEPOSIT HELD
8th Pick – Cream/White MALE
FOSTER – Desi (HARP) Springer Clans Desierto De La Mandolina Sorpresa – Melissa Amaon – Las Vegas, NV
BANJO – Blue/Silver Male
BOUZOUKI – Blue/Silver Male
CELLO – Cream Male
FIDDLE – Cream Male
GUITAR – White Male
UKULELE – White Male
VIOLIN – Cream Male
12.17.2021 Skye/Vader "TWEEDLE" Litter – All Pups are Homed
IMPORTANT DATES:
PUPPY PICK DAY – 1.29.2022 – Email will be sent with details
PUPPY GO HOME DAY – 2.12.2022 at 10am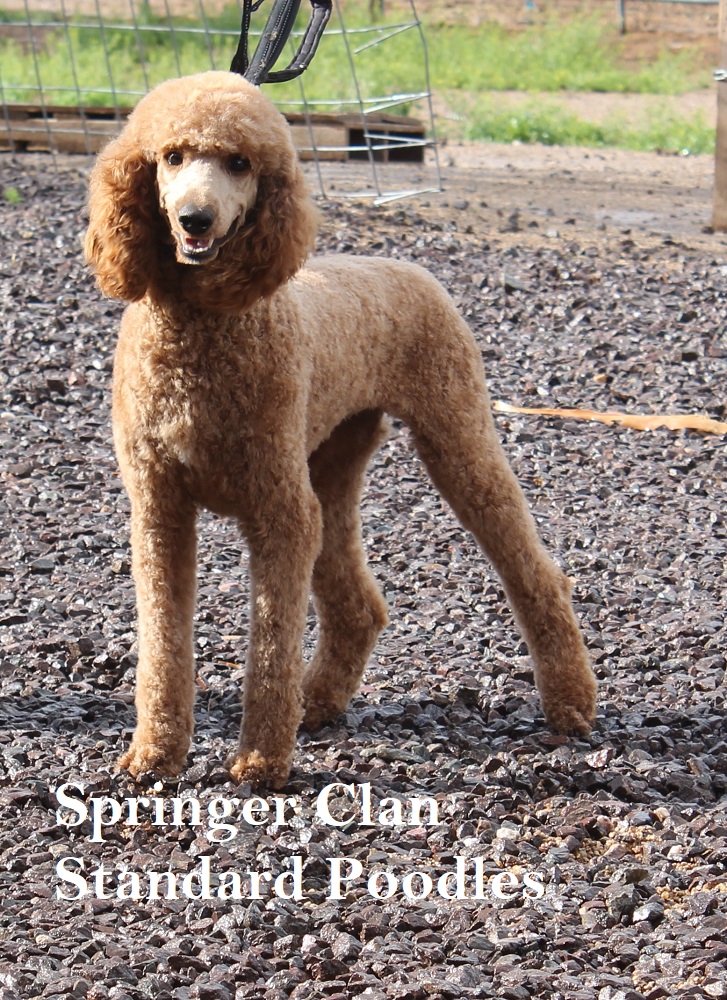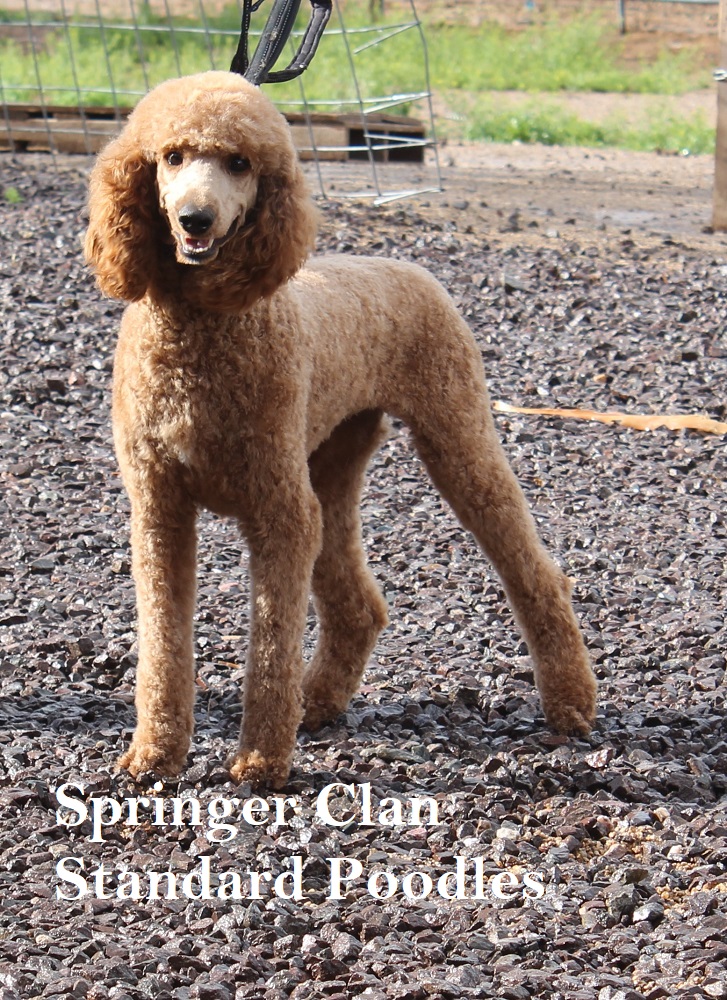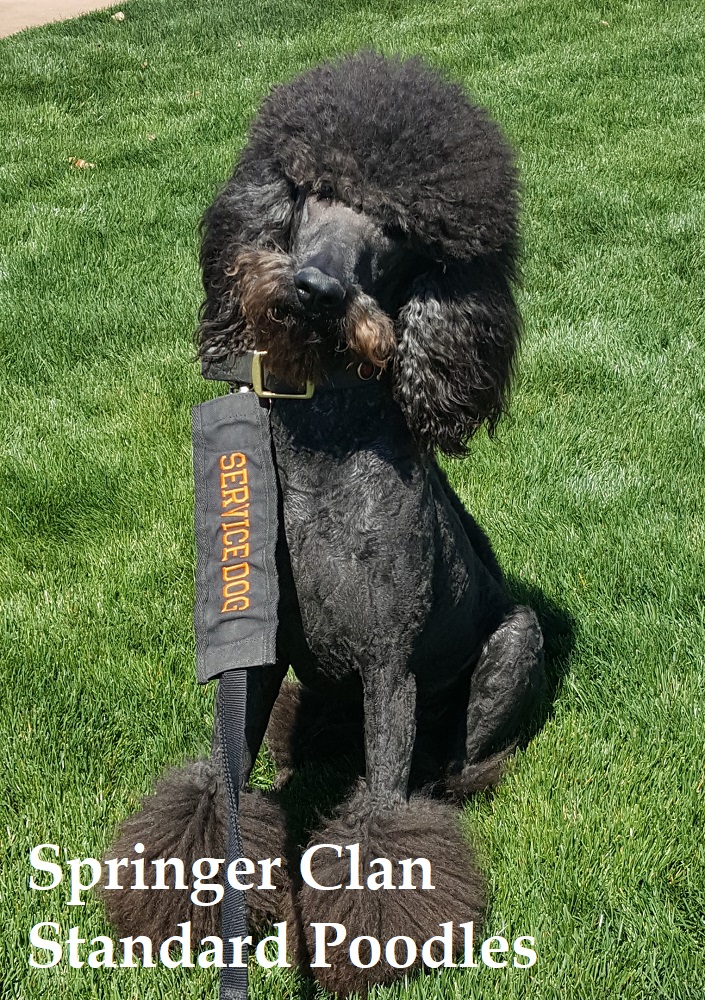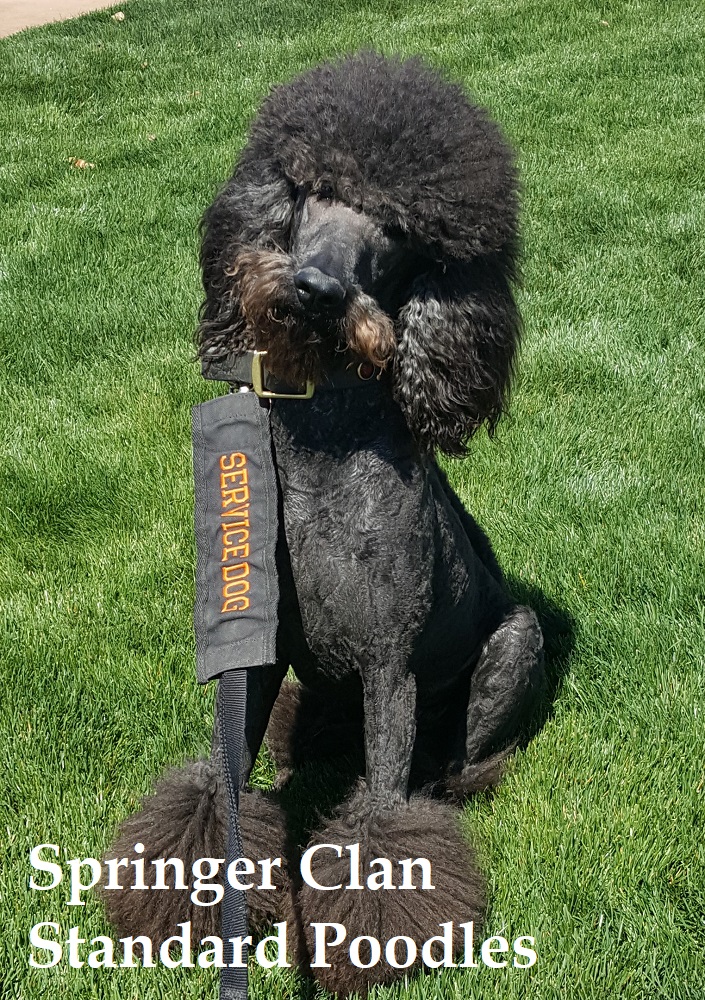 1st Pick – Elizabeth Christy & Ben Anderson – Mesa, AZ – Black Male – DEPOSIT HELD
2nd Pick – Faith Keel – San Diego, CA – Black/Blue Male – SCSPoodle Family (4 Wk F/T) – DEPOSIT HELD
HOMED – TWEEDLE DEE – Black/Blue Male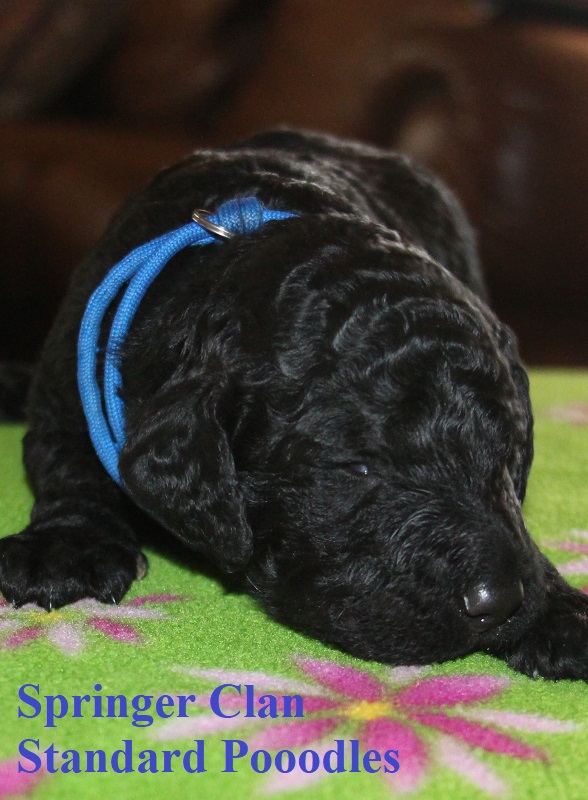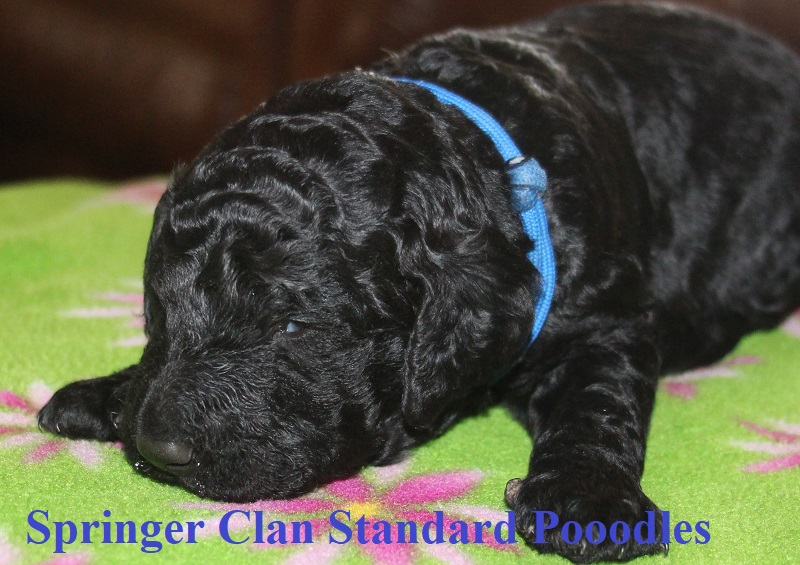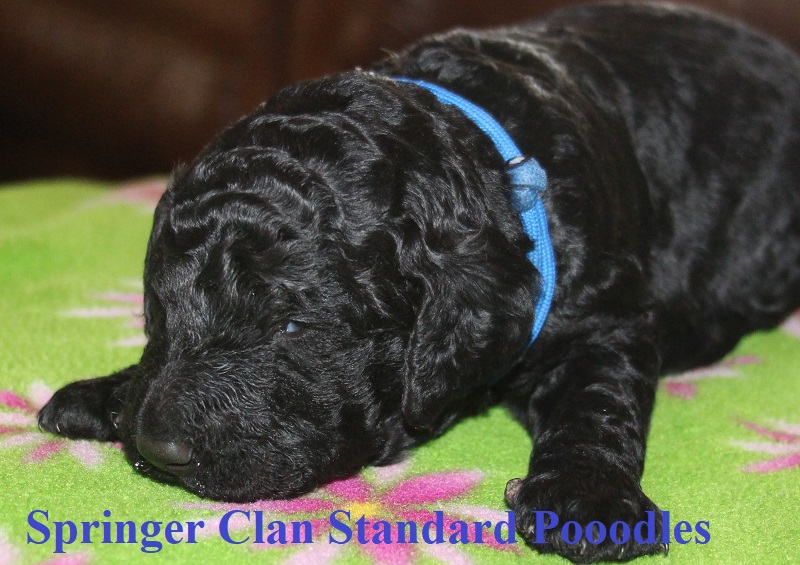 HOMED – TWEEDLE DUM – Black/Blue Male