Springer Clans Bahama Breezy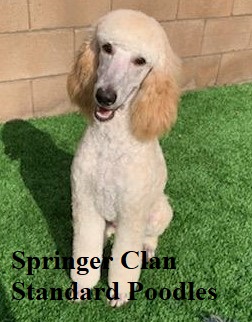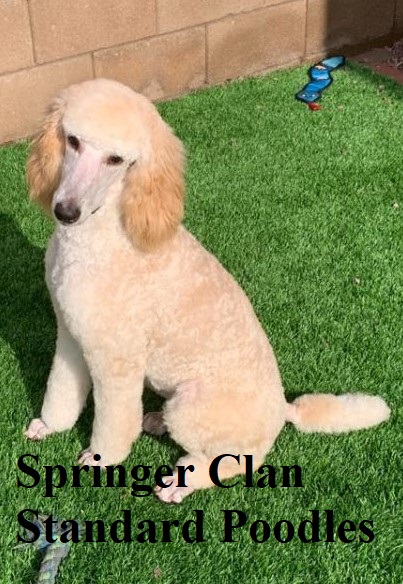 Breezy is multi generation SCSPoodle – We are very proud of her elegant demeanor and unique Cream/Buff color. She is very calm and regal, but can also behave like a puppy at times. We look forward to seeing how she raises her pups for you.
Breezy lives with her Foster Family in Mesa, AZ, and her Dad, Mark says this about her: Breezy loves to act prim and proper around her humans like she is in a dog show. She is full of play energy and will spin around like bucking bronco to get her wiggles out. Breezy knows what she wants especially when she wants "pets" and walks up to us and puts her paw on us to ask.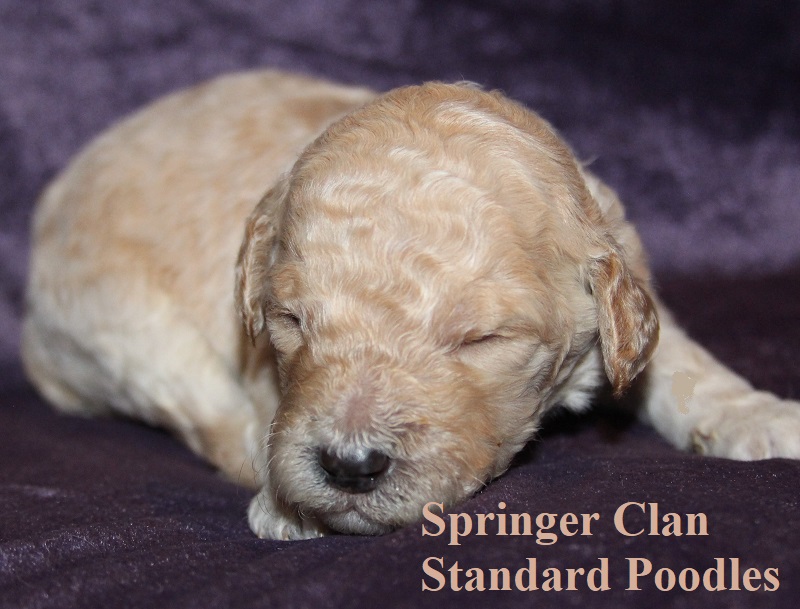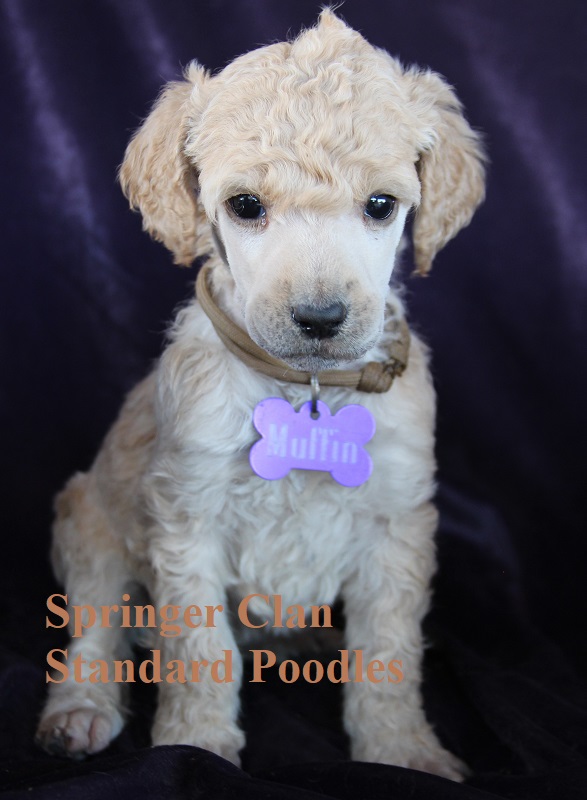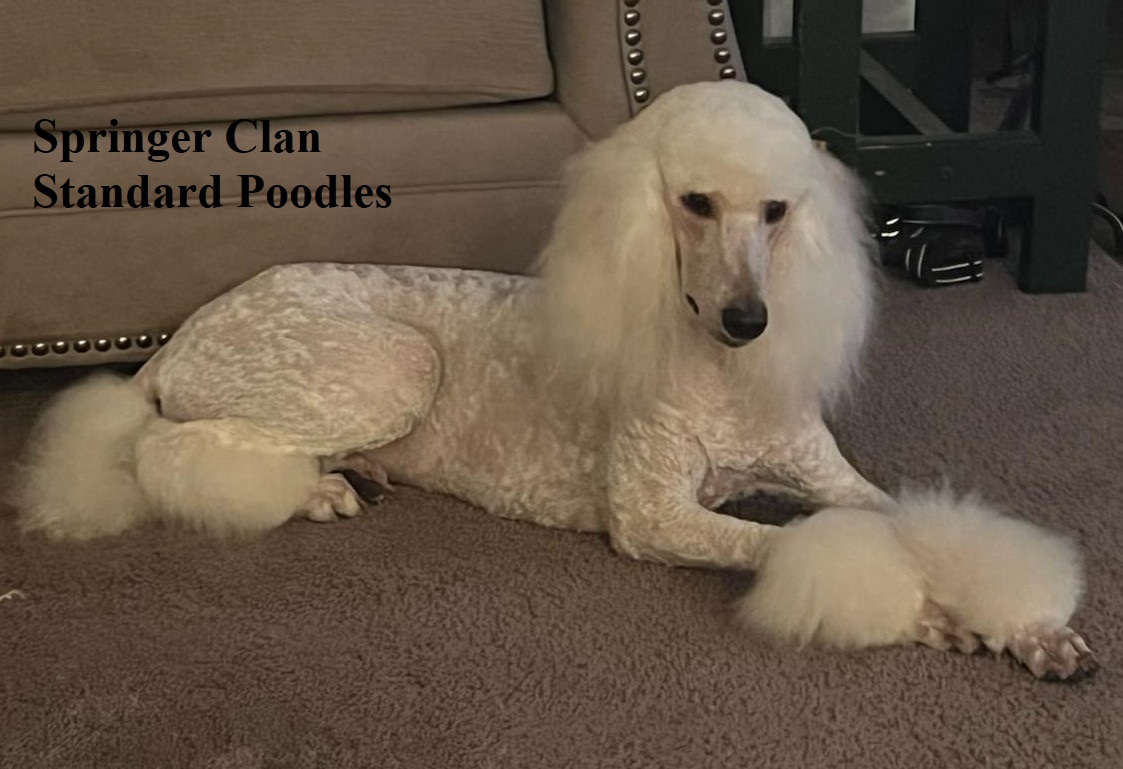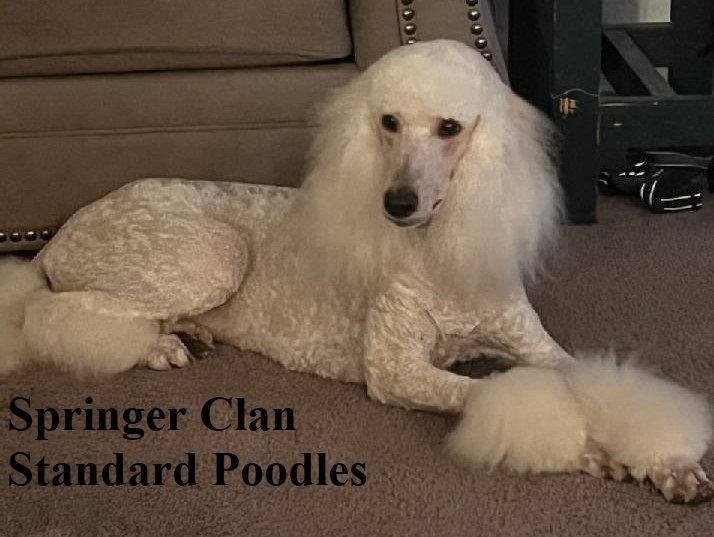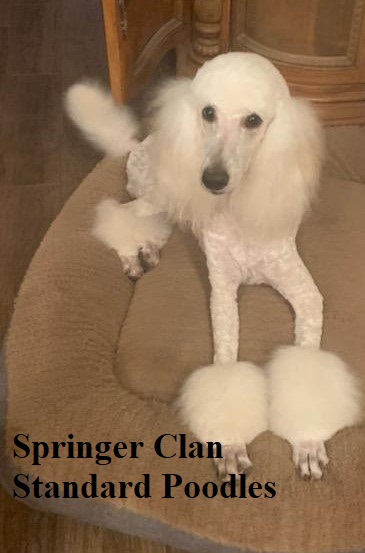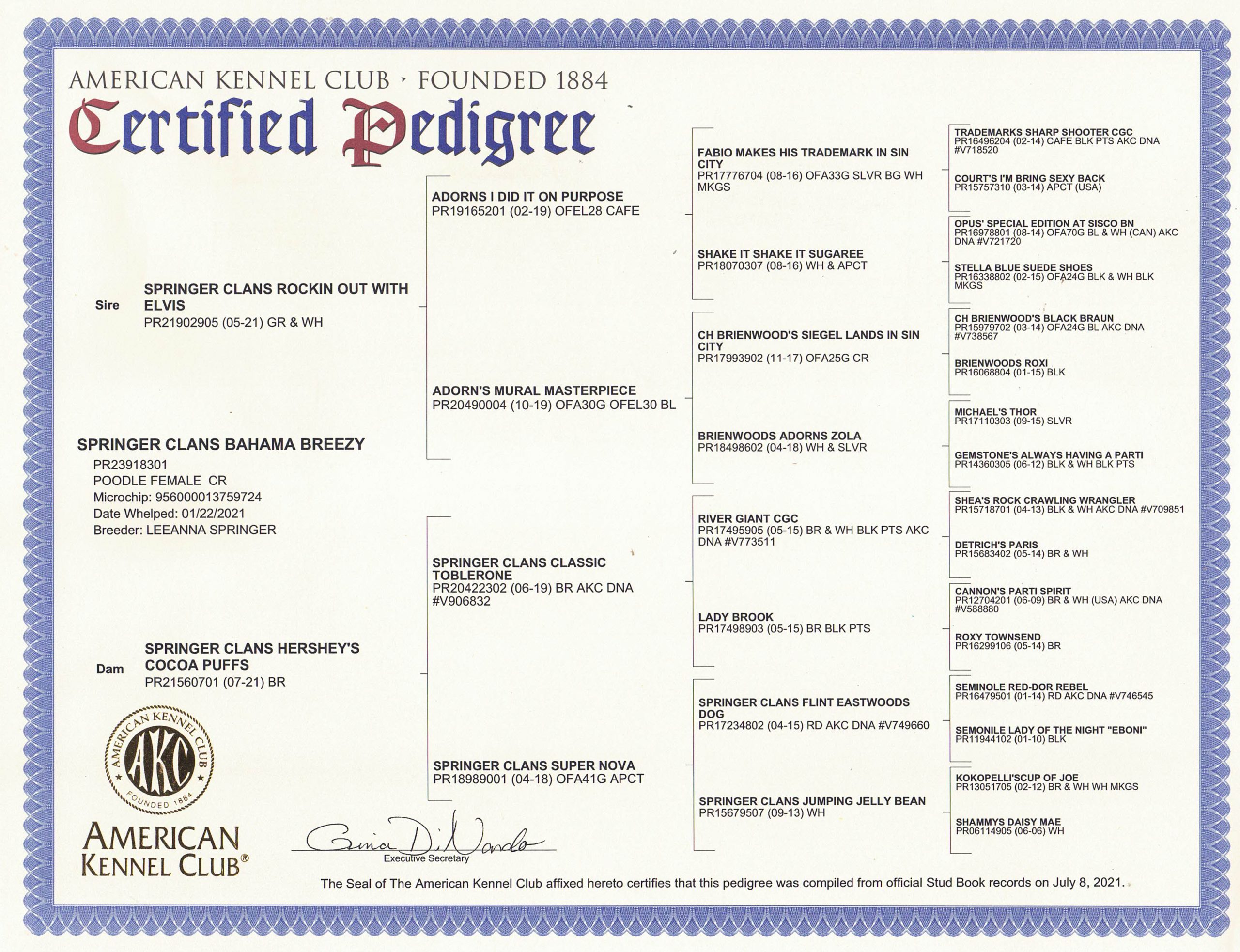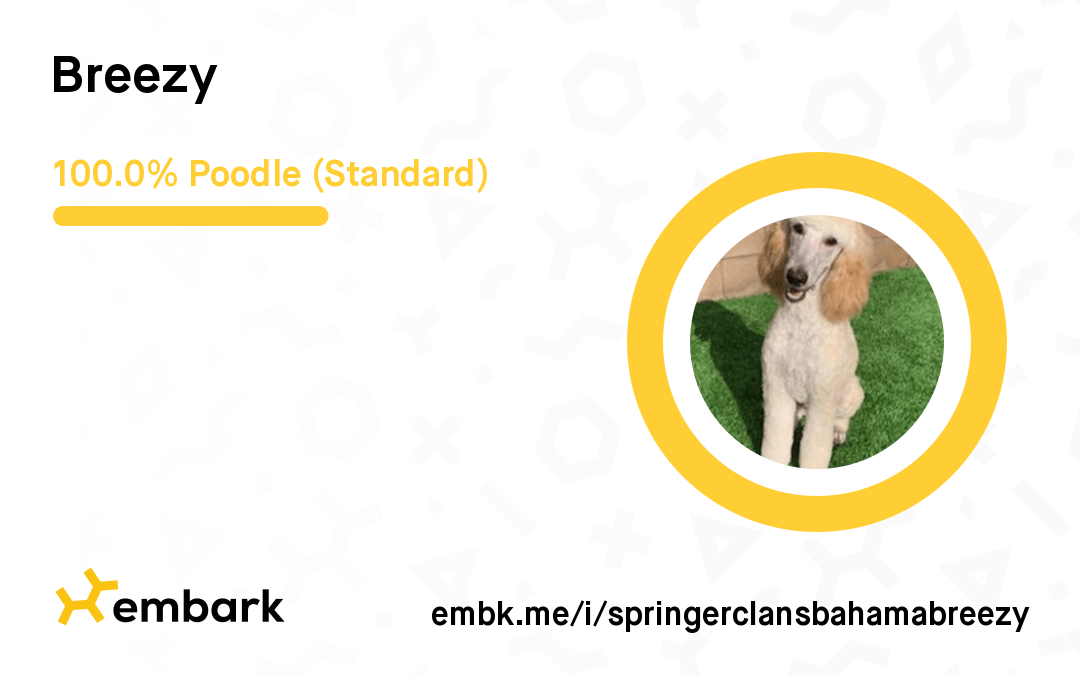 Springer Clans Bahama Breezy Testing Information
Height – 24 inches at the shoulder
Weight -35 lbs on a good day
LINK to Embark Testing Completed (copy the following link and put in your browser) – embk.me/springerclansbahamabreezy
OFA – Hips to be Certified between 18 – 24 months of age