Springer Clan Standard Poodles
Surprise, AZ & San Diego, CA
FUTURE PLANNED LITTERS – Updated 11.10.2019
_______________________________________________________________________________________________________
The purpose of this page is to plan litters.
PLEASE READ
IF you are searching for a quality Standard Poodle and wish to get a Springer Clan Standard Poodle or Springer Clan Service Poodle you MUST get on a Future Planned Litter list with DEPOSIT. I will not hold any pick spot without deposit unless specifically stated due to the high demand for our quality Poodles.
IF you are searching for that perfect "rescue", trained, well mannered, pure bred and so on……..PLEASE DO NOT EMAIL ME about it. I used to keep a list but the list has gotten too big and too tedious. LOOK and KEEP LOOKING on my "Poodles In Need" page and email me regarding an actual dog on the list. IF there are no poodles posted I DON'T HAVE A RESCUE IN NEED! I work diligently to keep my site up to date on almost a DAILY basis, so if they are not posted they is not one available. AGAIN, I have stopped keeping a list because I just can't keep up with the supposed "RESCUE" demand.
I am a high quality, reputable breeder 1st and foremost and therefore I have PUPPIES, well bred and perfectly raised PUPPIES for sale. I don't retire any of my breeding dogs to new families, my breeding dogs are ALL in there forever homes for their entire lives and retire with their own family.
For those who desire to be on a list before pups are born it is the perfect way to plan for your new family member and ensure that you get the puppy that you truly desire.
The process is the following:
Once you have communicated with me the color, sex, and temperament of the pup you desire, and I assist in you choosing a litter to be a part of, you solidify your decision by sending a $500.00 non-refundable holding fee (Holding Fee IS refundable if color or sex is not produced).
When Dam is 6 to 7 weeks along, I will post a photo of Dams sonogram/x-ray (AMAZING) on SCSPoodles Facebook page, at which time my Vet will do a puppy head count.
When Dam is in labor and has delivered, everyone on the list will be notified as to colors and sex delivered.
Puppy page (Available Puppies) will be updated every week with photos and any temperament traits noticed by myself. I do not send these pictures to each person. Puppy page will be updated as well as my SCSPoodles Facebook page.
At Week 6 , Puppy choices will begin, starting with first person on list and continue until everyone on the list has made a puppy selection. Everyone on the list has had weeks to observe and read about each pup and therefore it will not be permitted for anyone to take weeks to decide on a puppy. With all prior weeks of observation and with the private hour set aside for your family, the decision usually is fast coming.
By Week 8 Pups are ready to go home with their new family (picked up or shipped via Delta Cargo (pet)). If pup can not be picked up by week 8 and requires me to Puppy-sit, that is not a problem, however a modest boarding fee will be added daily. (usually $10.00 or $30.00 that includes training)
I have 1 set price for Males of any color and any litter ($2200.00) and Females of any color and any litter ($2500.00).
SCSPoodles reserves the right to place our pups in homes that WE think are the best fit in temperament, so that humans and Poodles are happy and safe. We reserve the right to NOT place a pup in what we know, with our experience, to be a "bad fit". This is why SCSPoodles has the reputation for quality, caring, and responsible breeding and placing of our pups.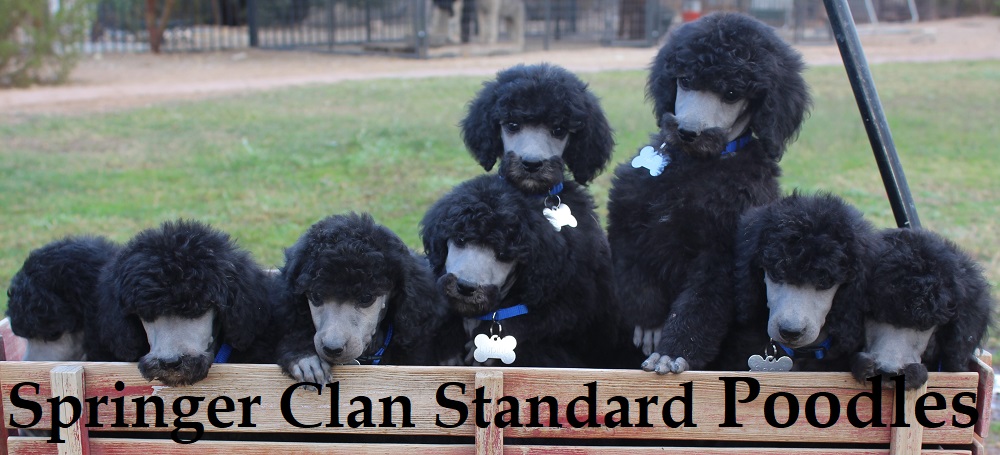 ________________________________________
Below are all my 2018/2019 PLANNED breeding's. This DOES NOT mean it is a guarantee since sometimes Nature has other ideas as do my dogs. But it helps those who need to plan and who desire to get on a list ASAP to make sure they get top pick of any given litter. I am happy to work with you and connect you with the best temperament and color for your families needs. Please take a look at each of the dogs below on their page to see more about them individually.
I will not accept more than 3 Service Dog Possibilities for each litter and only on specific litters that I think will produce the right temperament, size, etc. On average there is the possibility of 3 Service minded dogs per litter that I deem worthy. I will be the judge of that depending on what your needs are, and regarding tasks you desire to train your Service Dog to perform for you. Please DO NOT request a Service Dog Possibility if you do not NEED a service dog I will only hold this temperament for those with disabilities.
If you wish to be on any of the following lists….a deposit is mandatory. I am dedicated to you and hold your spot, therefore, I expect equal commitment in the form of a holding fee. I will match you with the perfect companion I guarantee it!
I look forward to hearing from you soon.
NOTE: ALL LITTERS SCSP'S NEW PRICES APPLY – $2200.00 MALES & $2500.00 FEMALES
Litter Due Mid December – Pepper (Red) / Vader (Blue) – Reds, Blues, and Blacks Expected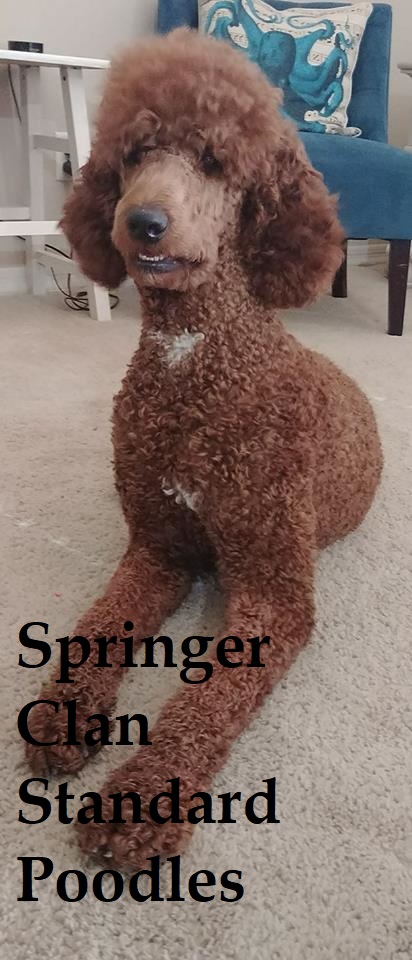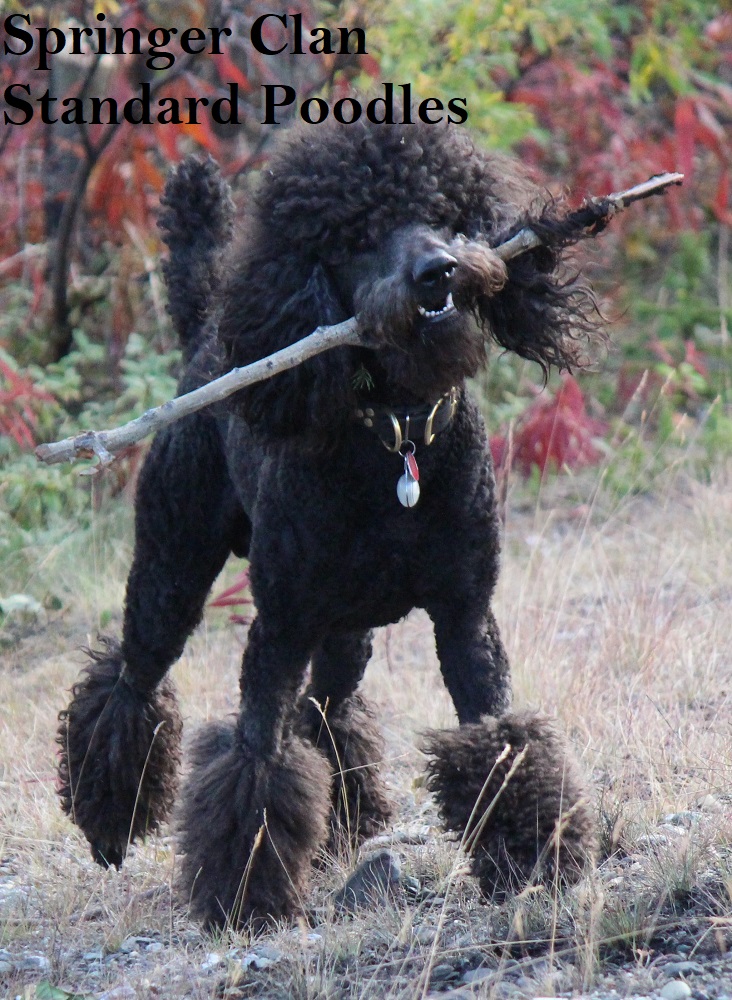 1st Pick – Breeders Choice
2nd Pick – Brian Skinnell – Glendale, AZ – Black Male – DEPOSIT HELD
3rd Pick – Charlie Vargas – Phoenix, AZ – Blue Male For Service – DEPOSIT HELD
4th Pick – Pat Tschudy – Scottsdale, AZ – Red Female – DEPOSIT HELD
5th Pick – Alane Dykes – Phoenix, AZ – Red Female – (4 Wk F/T) DEPOSIT HELD
6th Pick – Ken & Carol Maberak – Prescott, AZ – Red Male PENDING DEPOSIT
DEPOSIT LIST CLOSED – You may get on a reserve list – Deposit is required after pups are born IF your color and sex is produced.
Litter Due December 22nd – Jolie (Silver out of Indy/Koba) & Vader (Blue) "DESIGNERS" Litter – Silver & Blue Pups…possibly Cream.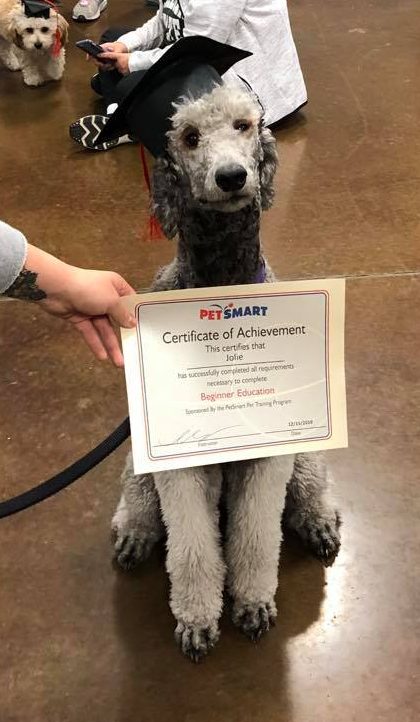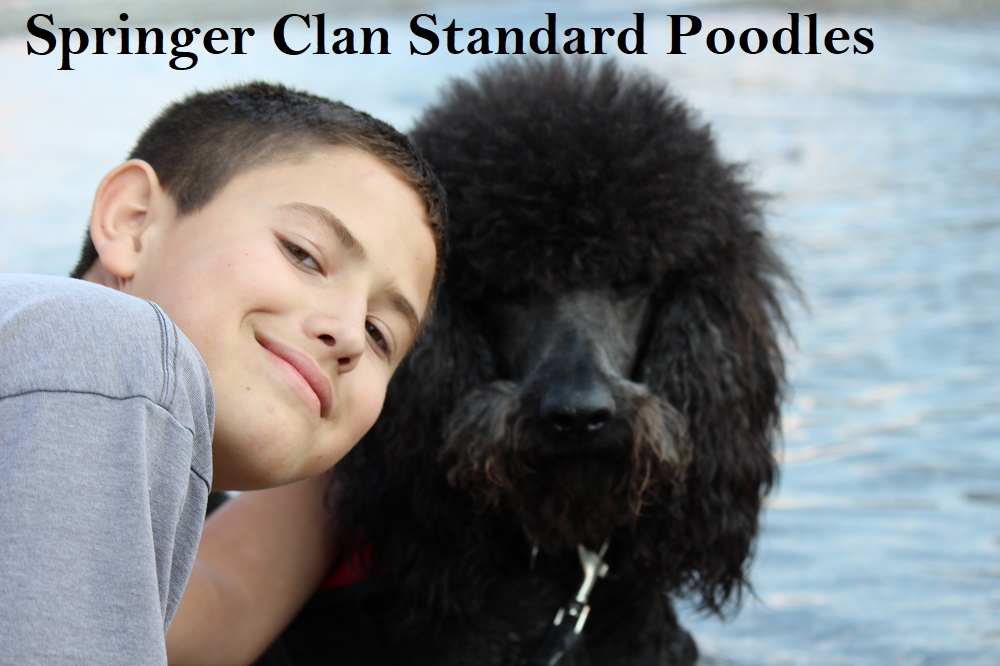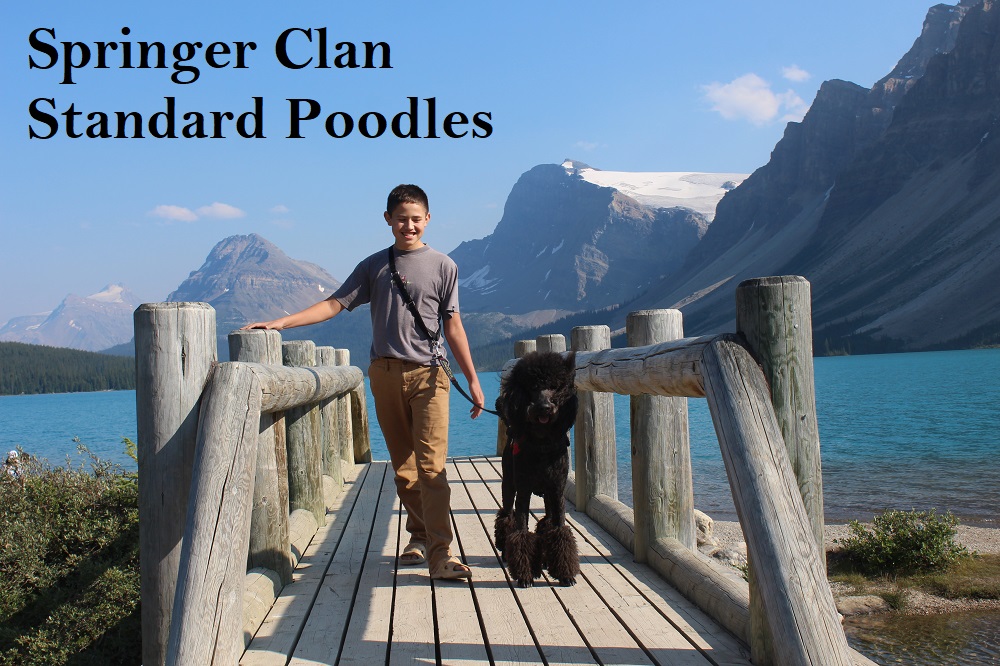 Jolie is a lovely silver female out of our Indy, our slyly smart elegant lady, and Koba who is a beast at 30 in at his shoulder….both silvers. Paired with Vader they should produce a very nice elegant intelligent litter fit for Service and Companionship. To get on the list you must choose Male/Female and Blue/Silver and deposit must be sent. Litter due late December 2019
1st Pick – BREEDERS CHOICE
2nd Pick – Michel Stauss – Phoenix, AZ – Silver Male– DEPOSIT HELD
3rd Pick – Dick & Gayle Sutherland – Tempe, AZ – Silver Male – (4 Wk F/T) RETURN FAMILY SCSPoodle #2
4th Pick – Silver OR Blue Female
5th Pick – Silver OR Blue Female
6th Pick – Silver OR Blue Male
2019.11 Breeding – 2020 Raven (Black) & Thor (Red) Litter – Expecting Rich Reds mid Jan 2020
Thor and Raven will be bred mid November for a mid Jan 2020 litter of reds. This will be Thor's first breeding and we are excited to see his large frame and confident spirit passed on to his offspring from some possible Service Possibilities…we shall see.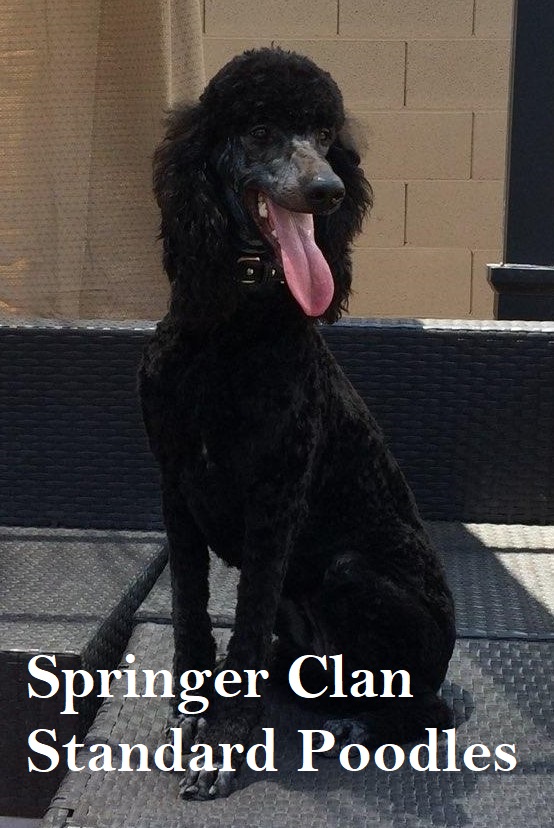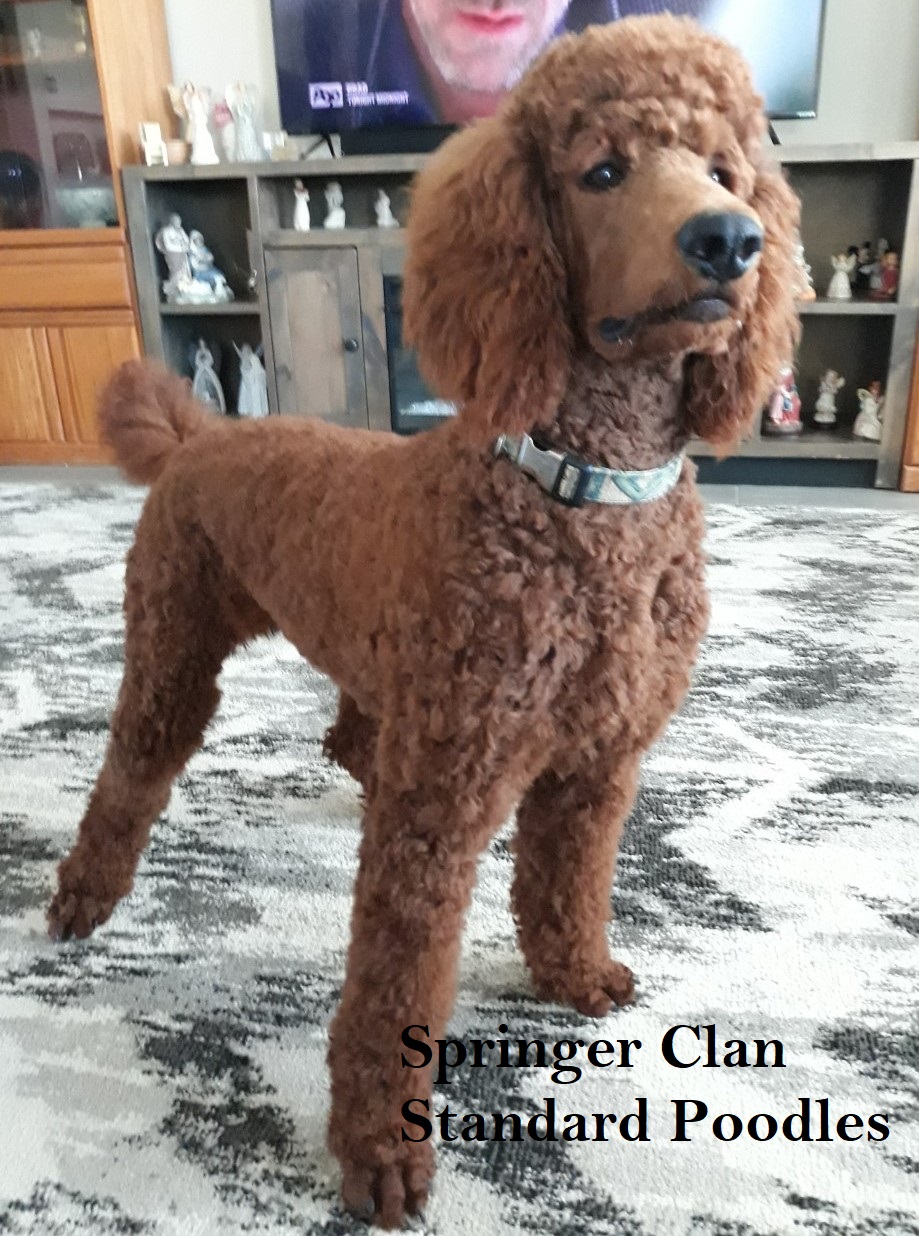 1st Pck -BREEDERS CHOICE Male/Female
2nd Pick – Jetta Russell – Surprise, AZ – Red Male – PENDING DEPOSIT
3rd Pick – Red/Black Female
4th Pick – Red/Black Male
5th Pick – Red/Black Male
6th Pick – Red/Black Male
FUTURE PLANNED LITTERS IN SAN DIEGO
Jan 2020 Reese will be bred – Reese (Apricot) & Thor (Red & carries Brown) for a litter of Reds & Brown. Big boned, calm, loyal, athletic, eager to please temperaments.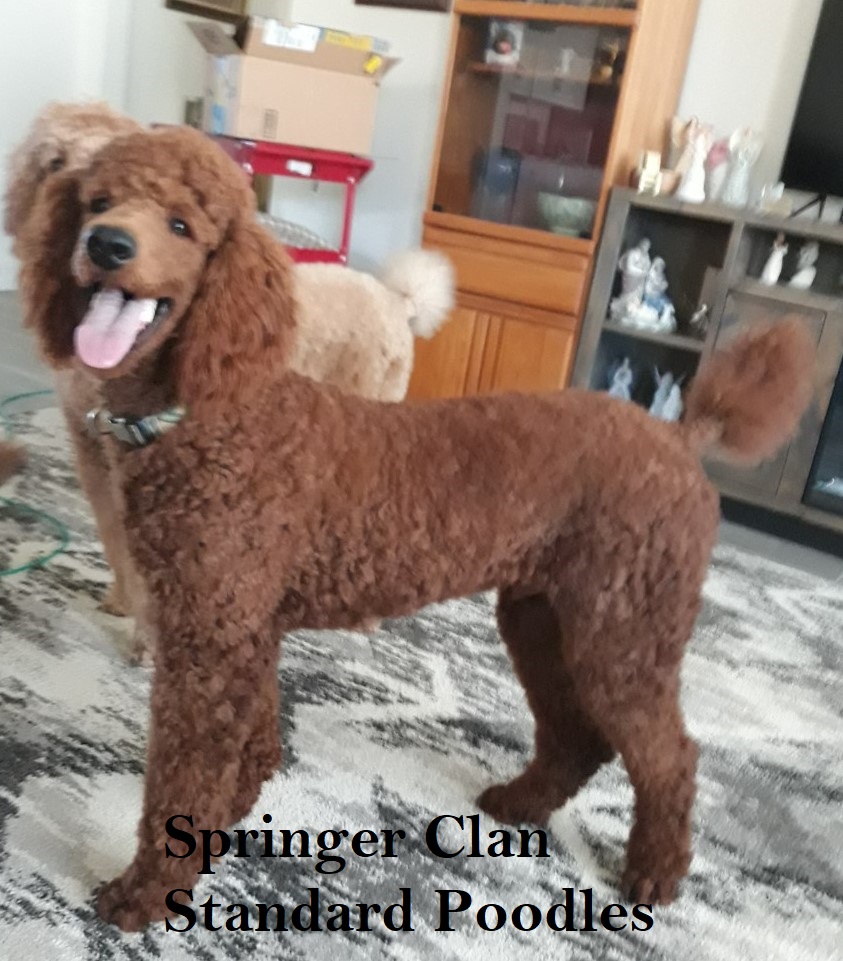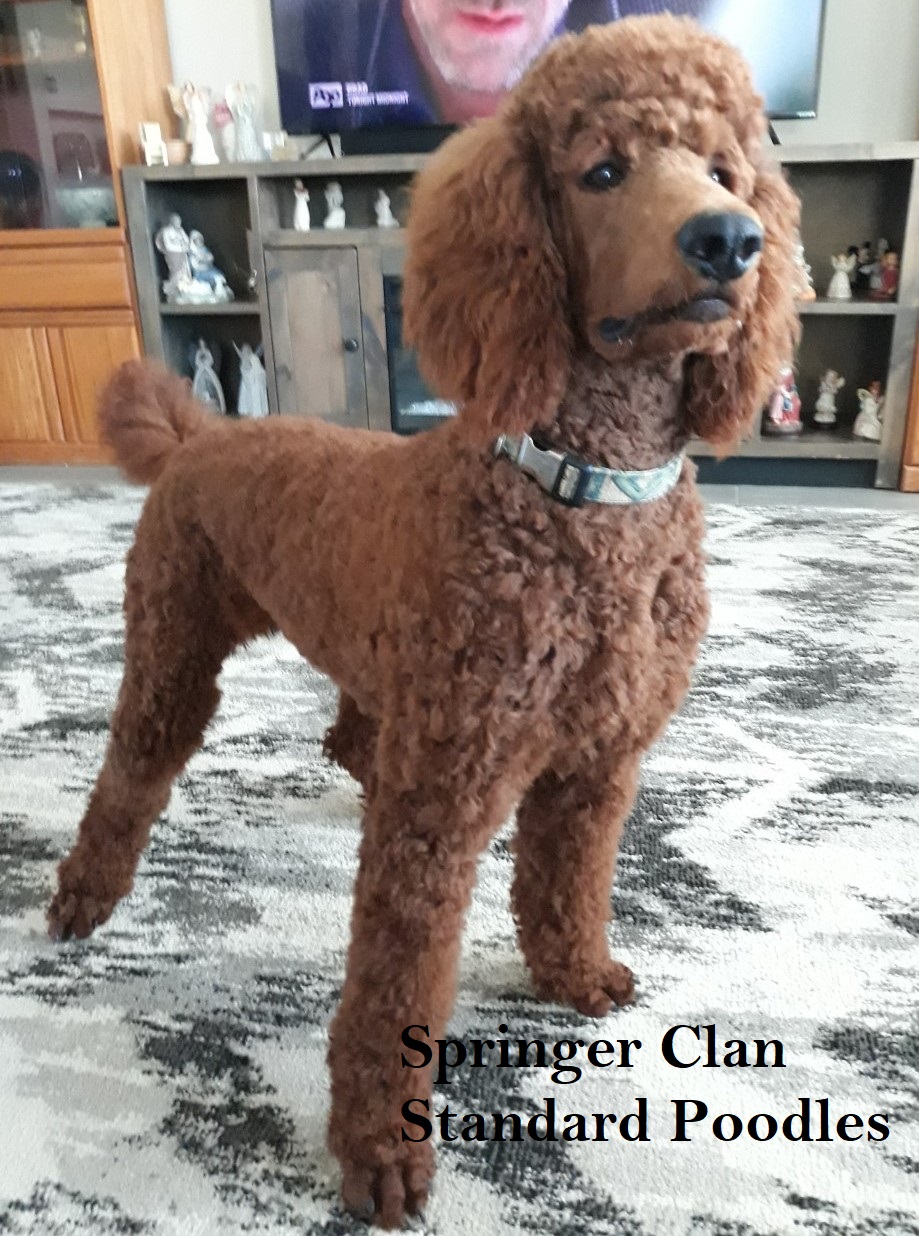 1st Pick – BREEDER
2nd Pick – Patricia Bettles – Phoenix, AZ – BROWN FEMALE – DEPOSIT HELD
3rd Pick – Julia Cremer – Sausalito, CA – Red/Brown MALE (color pick at birth) – DEPOSIT HELD (4 Wk F/T)
4th Pick – MALE