Springer Clan Standard Poodles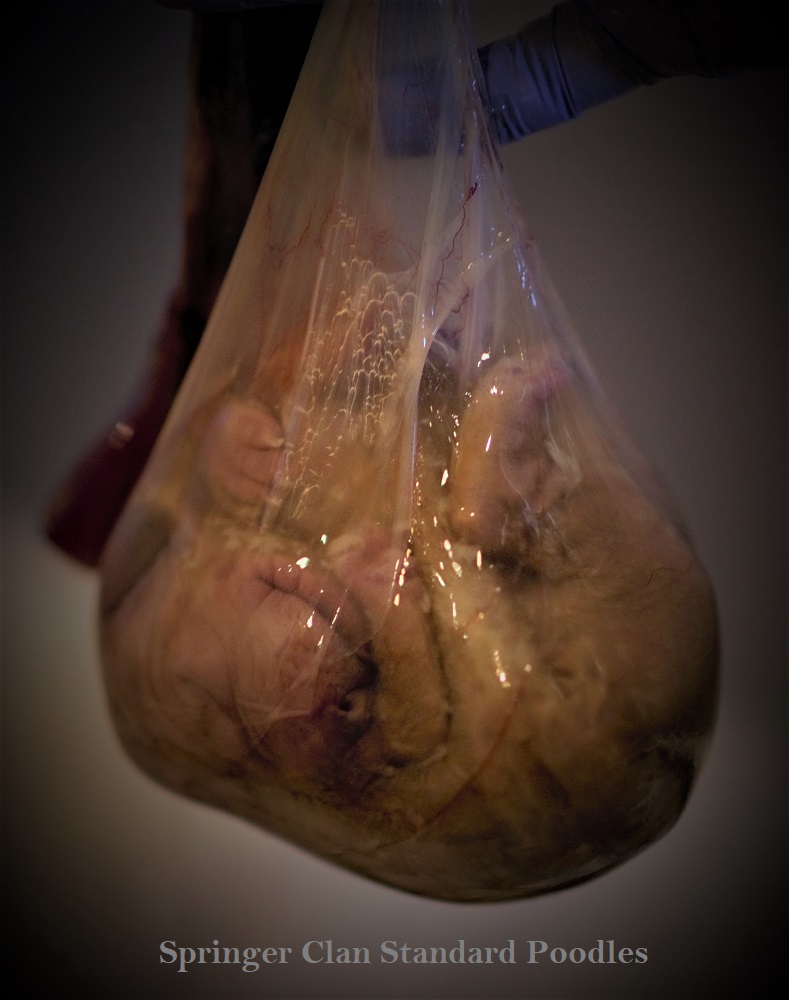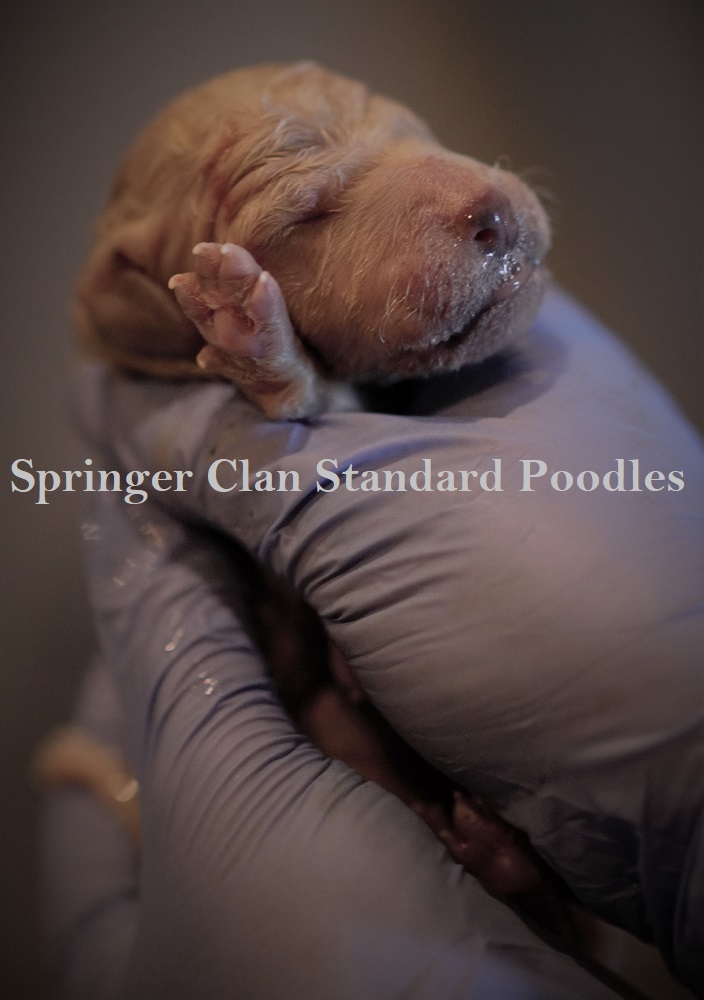 Current Litter(s)
Last Updated 5.16.2022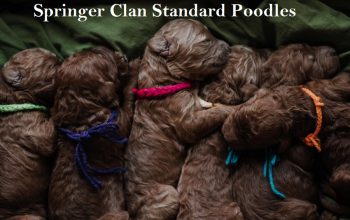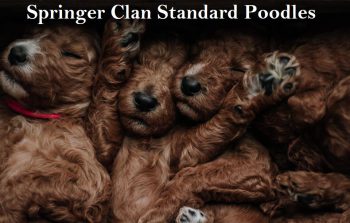 We will not hold any pick spot without deposit.
We do not allow ANYONE who is not on Deposit List on our property.
We do not entertain "Puppy Shoppers" or "Inspecting Our Ranch", serious inquiries only.
Deposit List procedure please refer to "Future Planned Litters" page.
PUPPY PACKAGE and FOUNDATION TRAINING offered by SCSPoodles please refer to "Puppy Purchase Information" page.
Thank you for visiting our site and have a fantastic day.
SCSPoodles PRICES as of June 1, 2021
ALL Males – $2500.00 (LIMITED AKC)
ALL Females are $2800.00 (LIMITED AKC)
______________________________________________________
Want a Pup? Don't see one available……Go to Future Planned Litters page – Get on a list to ensure you get one!
5.4.2022 Cocoa/Elvis "JEDI" Litter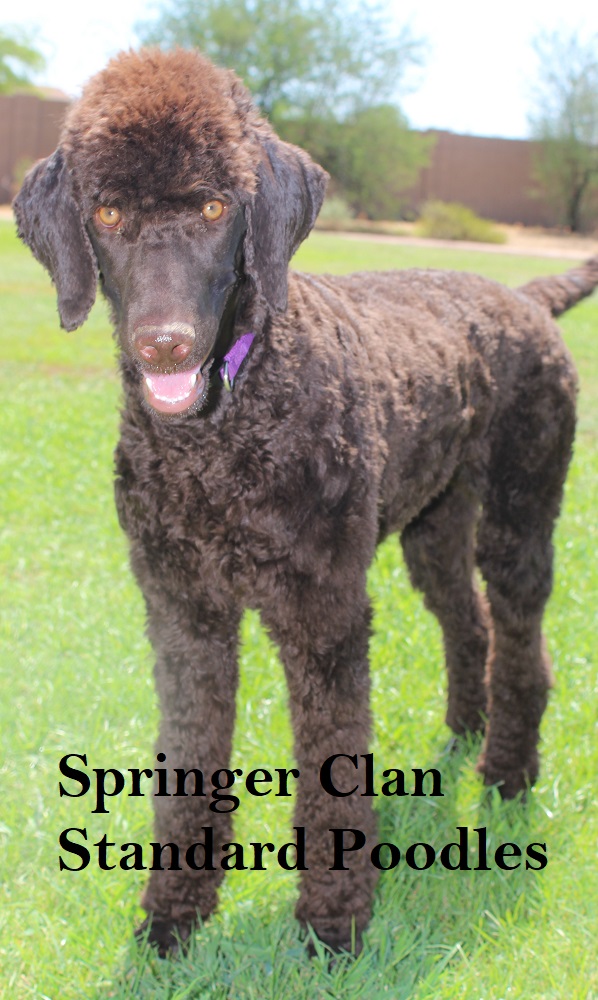 1st Pick – Jan Stepanek – Scottsdale, AZ – Ms. Whitesocks (REY) – PENDING DEPOSIT
2nd Pick – Nataliya Gotlib-Arditi – Discovery Bay, CA – (AHSOKA TANO) – DEPOSIT HELD
3rd Pick – Guy & Cheyenne Gamboa – Arizona City, AZ – SDProspect – Brown Parti Male –DEPOSIT HELD
4th Pick – Parti Female AVAILABLE
5th Pick – Lt Apricot Male AVAILABLE
6th Pick – Parti Male AVAILABLE
7th Pick – Parti Male AVAILABLE
HOMED – AHSOKA TANO – Parti Female Arditi Family – Discovery Bay, CA
DOOKU – Parti Male (Black/Blue/Silver – will know at 5 Wks)
MACE WINDU – Light Apricot Male
QUI-GON JIN – Parti Male – (Black/Blue/Silver – will know at 5 Weeks)
HOMED Ms Whitesocks (REY) Jan Stepanek – Scottsdale, AZ
SKYWALKER – Apricot/White Parti Male
YODA – Apricot/White Parti Female
4.27.2022 Raven/Thor "RIO LOBO" Litter – ALL PUPS ARE HOMED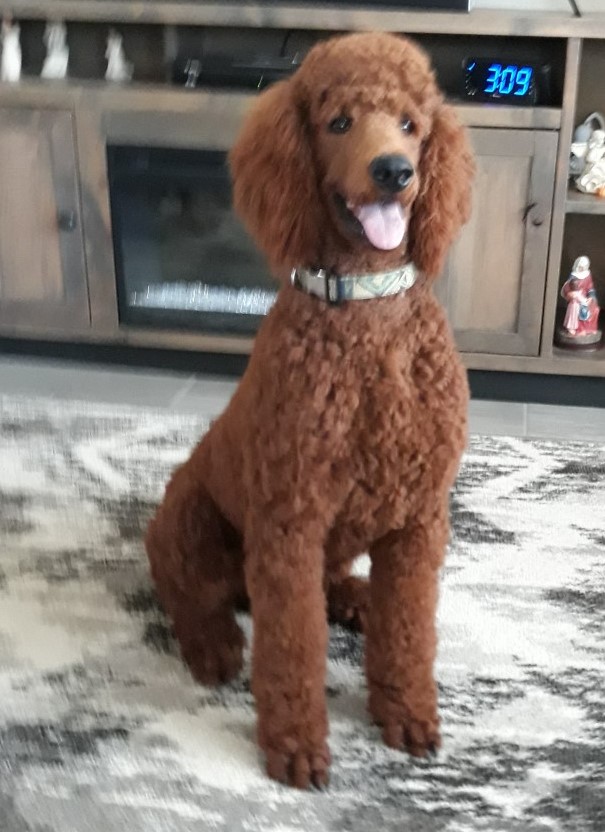 IMPORTANT DATES:
6.11.2022 Puppy Pick Day – Email will be sent 1 week prior with details
6.25.2022 Puppy Go Home Day – Email will be sent 1 week prior with details
7.20.2022 4 Week F/T Go Home Day
1st Pick – Black Female
2nd Pick – Red Male
3rd Pick – Calvin & Eva (De La Cruz) Daane – Apache Junction, AZ – Red Female (4 Wk F/T) – DEPOSIT HELD
4th Pick – Peggy McMullin – Denton, TX – Black Male – DEPOSIT HELD
5th Pick – Mitch & Lou Ann Wagner – Goodyear, AZ – Red Female (4 Wk F/T) – DEPOSIT HELD
6th Pick –Austin & Amanda Bailey – Surprise, AZ – Black Male – DEPOSIT HELD
7th Pick – Felicia Gibson SCSPoodle Family – Avondale, AZ – Red Male – PENDING DEPOSIT
CORD – Red Male
EMILITA – Black Female
FRENCHY – Black Male
IKE – Red Male
HARRIS – Black Male
Jane – Red Female
SHASTA – Red Female
4.16.2022 – Rogue/Elvis "JAPANESE FOOD" Litter – 2 Parti Males, 1 Solid Blue/Silver Male, and 2 Cream/White Males, 1 Parti Female are AVAILALBE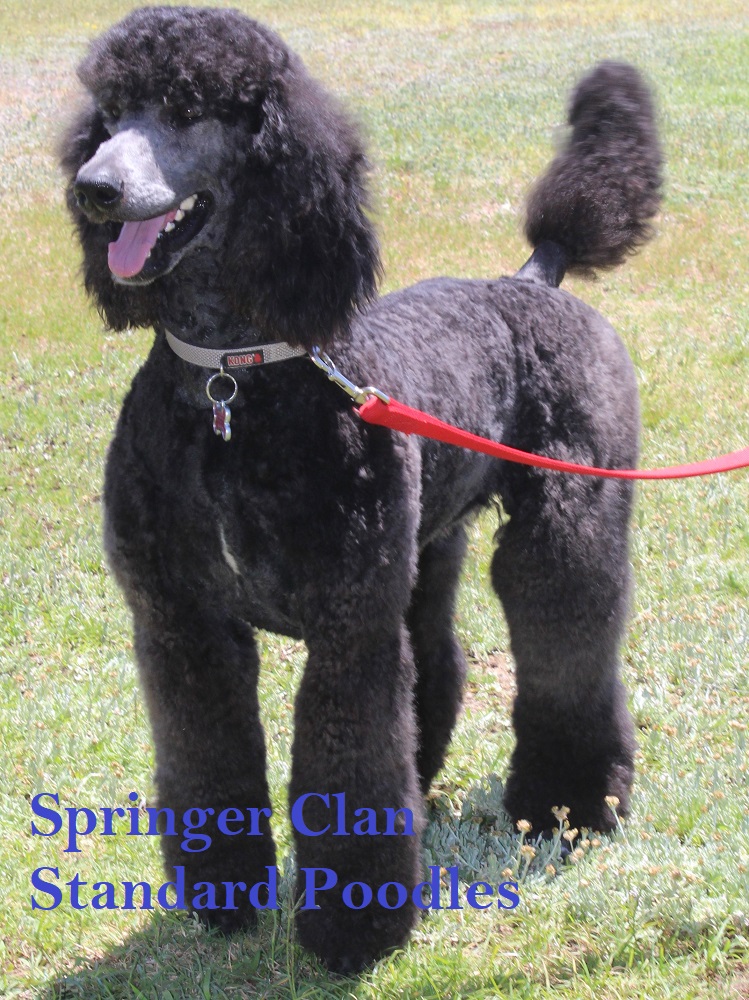 IMPORTANT DATES:
5.28.2022 – Puppy Pick Day – Begins at 9am more details sent 1 week prior
6.11.2022 – Puppy Go Home Day – Begins at 10 am more details sent 1 wk prior
7.9.2022 – 4 Wk Foundation Training Go Home Day – 10am
1st Pick – BREEDERS CHOICE
2nd Pick – John Rotner SDProspect – Santee, CA – Parti Female – DEPOSIT HELD
3rd Pick – Christopher Outzen & Rachelle Haycock – Gilbert, AZ – Parti Male – DEPOSIT HELD
4th Pick – Tinna Li Nguyen – Phoenix, AZ – Brown/Silver Beige Female (4 Wk F/T) – DEPOSIT HELD
5th Pick – White/Cream Male
6th Pick – Parti Male
7th Pick – Parti Male
8th Pick – Parti Female
9th Pick – Solid Black/Blue/Silver Male Will know at 5 weeks of age
10th Pick – White/Cream Male
EDAMAME – Blue/Silver Male
RAMEN – White Male
SASHIMI – Brown/Silver Beige Female
SOBA – Brown/Silver Beige Female
SUSHI – Blue/Silver Parti Female
TEMPURA – Blue/Silver Parti Female
TOFU – White Male
UNAGI – Blue/Silver Parti Male
WASABI – Blue/Silver Parti Male
YAKISOBA – Blue/Silver Parti Male