Springer Clan Standard Poodles
Surprise, AZ
Available Pups/Current Litter
Last Updated 1.25.2020 – 2 Black Males & 1 Silver/Blue Female AVAILABLE for Deposit
IF you are searching for a quality Standard Poodle and wish to get a Springer Clan Standard Poodle or Springer Clan Service Poodle you MUST get on a Future Planned Litter list with DEPOSIT. I will not hold any pick spot without deposit unless specifically stated due to the high demand for our quality Poodles.
IF you are searching for that perfect "rescue", trained, well mannered, pure bred and so on……..PLEASE DO NOT EMAIL ME about it. I used to keep a list but the list has gotten too big and too tedious. LOOK and KEEP LOOKING on my "Poodles In Need" page and email me regarding an actual dog on the list. IF there are no poodles posted I DON'T HAVE A RESCUE IN NEED! I work diligently to keep my site up to date on almost a DAILY basis, so if they are not posted there is not one available. AGAIN, I have stopped keeping a list because I just can't keep up with the "RESCUE" demand.
I am a high quality, reputable breeder 1st and foremost and therefore I have PUPPIES, well bred and perfectly raised PUPPIES for sale. I don't retire any of my breeding dogs to new families, my breeding dogs are ALL in there forever homes for their entire lives and retire with their own family.
Thank you for visiting our site and have a fantastic day.
Standard Poodle Service Dog Standard Poodle Pup Standard Poodle Breeder
When I have pups under 12 weeks old I do not allow ANYONE who is not on Deposit List on my property…..I WILL NOT MAKE ANY EXCEPTIONS (Please don't make it harder on me and yourself….don't ask)!!! Even when on deposit list "visits" are not common, until pups are 6 weeks of age. I do not entertain "Puppy Shoppers", serious inquiries only.
For Deposit List procedure please refer to "FUTURE PLANNED LITTERS" page.
For information on additional puppy packages and puppy training offered by SCSP please refer to "Available Puppy/Liter Info" page.
SCSPoodles PRICES – ALL Males are $2200.00 and ALL Females are $2500.00
______________________________________________________
12.20.2019– Jolie & Vader "DESIGNERS" Litter –
1 Silver/Blue Female AVAILABLE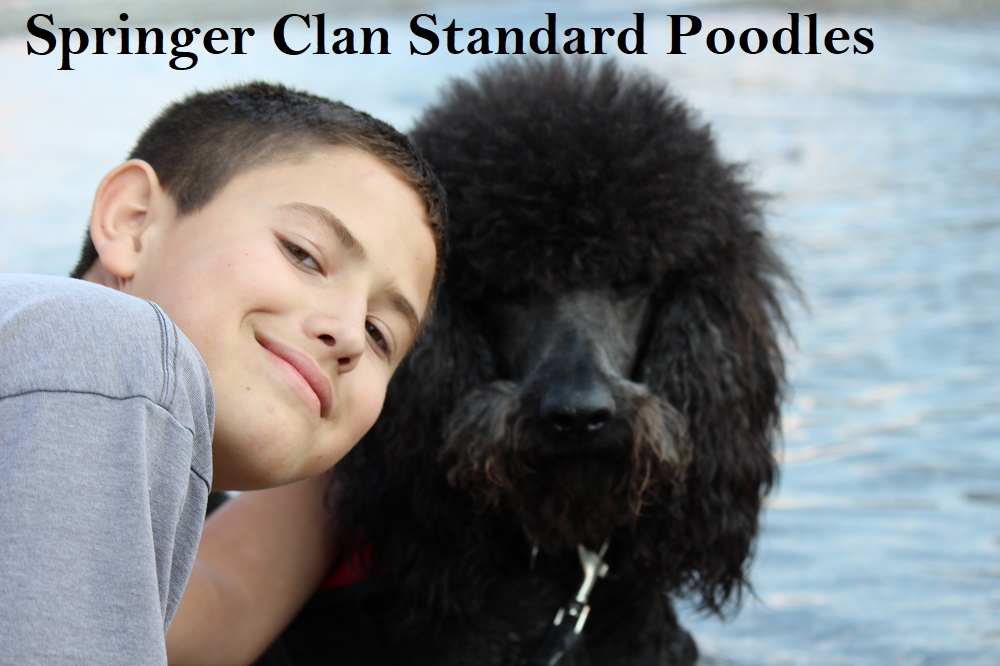 Jolie surprised us a few days early with a lovely litter of 7 pups. Cream, White, Blue, and Silver. Congrats to everyone on the Deposit List!
2nd Pick – Michel Stauss – Phoenix, AZ – Cream Male (4 Wk F/T) – DEPOSIT HELD
3rd Pick – Dick & Gayle Sutherland – Tempe, AZ – Silver Male – (4 Wk F/T) RETURN FAMILY SCSPoodle #2
4th Pick – Walter & Jeanne Drabiak – Phoenix, AZ – Blue/Silver Female – DEPOSIT HELD
5th Pick – George Gonczar – Laveen, AZ – Cream Male – DEPOSIT HELD
6th Pick – Stephanie Sanchez – Phoenix, AZ – Blue/Silver Female (4 Wk F/T) – DEPOSIT HELD
7th Pick – Female Deposit Available
HOMED – ARMANI – Cream Male
Very outgoing at 4 weeks old, loves food and willing to do anything to get some.
HOMED – Gia (CHANEL) – White Female L. Gibbins – Scottsdale, AZ
CHOO – Blue/Silver Female
DIOR – Blue/Silver Female
HOMED – HILFIGER – Blue/ Silver Male
PRADA – Blue/Silver Female
HOMED – VERSACE – Cream Male
At 4 weeks loves food, was a little hesitant at first but then dives in once he knows what is going on.
12.8.2019 Pepper/ Vader "CLASSIC CARTOONS" Litter 2 Black Males AVAILABLE FOR DEPOSIT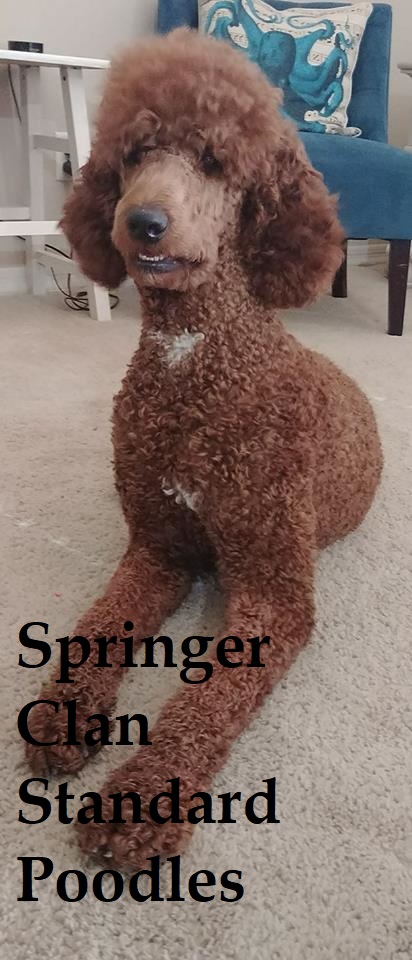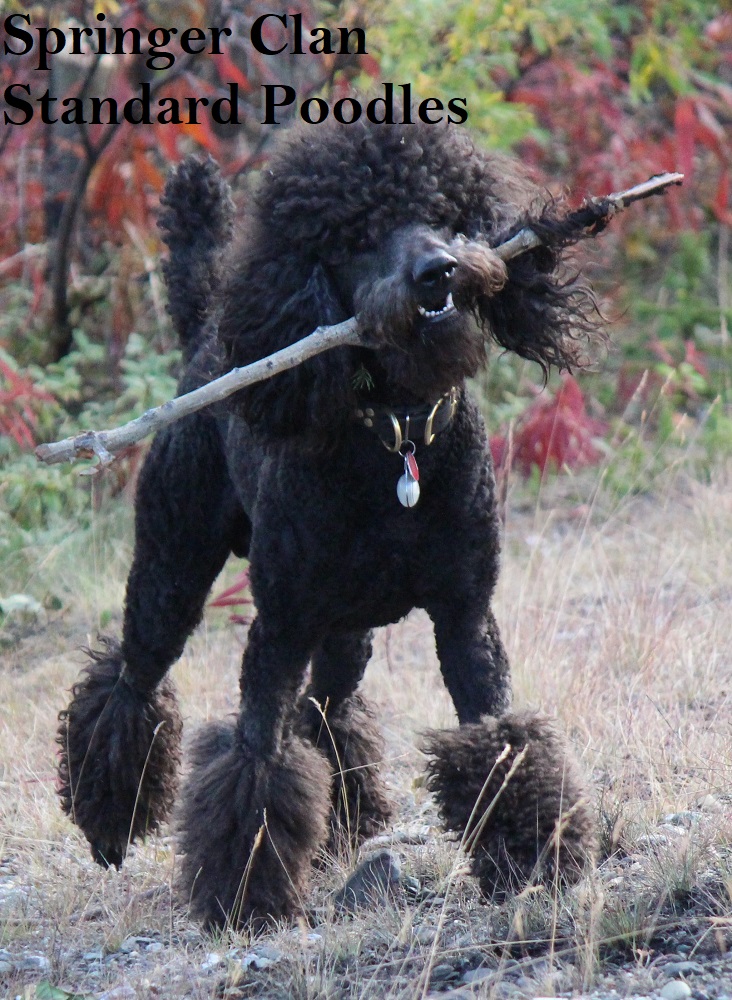 1.25.2019 – Puppy Pick Day – Beginning at 9am – Email will be sent 1 Week prior.
8 Week Puppy Pick Up Day – 2.1.2020 @ 10am
4 Week Foundation Training Pick Up Day – (training begins 2.1) 2.29.2020 @ 10am
1st Pick – Brian Skinnell – Glendale, AZ – Black Male – DEPOSIT HELD
2nd Pick – Pat Tschudy & Joe Pickren – Scottsdale, AZ – Red Female (4Wk F/T) – DEPOSIT HELD
3rd Pick – Alane Dykes – Phoenix, AZ – Red Female – (4 Wk F/T) DEPOSIT HELD
4th Pick – Andrew & Spring Quesada – Sierra Vista, AZ – Red Male – DEPOSIT HELD
5th Pick – Don & Sunshine Hann – Prescott, AZ – Black Male – DEPOSIT HELD
6th Pick – Denis & Reta Duseigne – Mesa, AZ/ Canada – Black Female – DEPOSIT HELD
7th Pick – Mary Ellis – Green Valley, AZ – Black Female (2Wk F/T) – DEPOSIT HELD
8th Pick – Angela Jackson – Phoenix, AZ – Black Male (Service) DEPOSIT HELD
9th Pick – Black Male DEPOSIT
10th Pick – Black Male DEPOSIT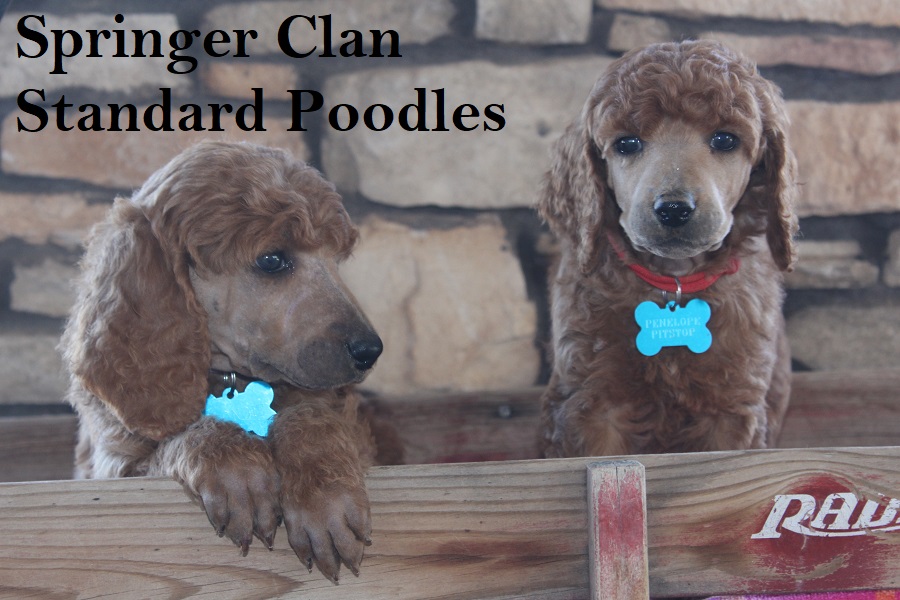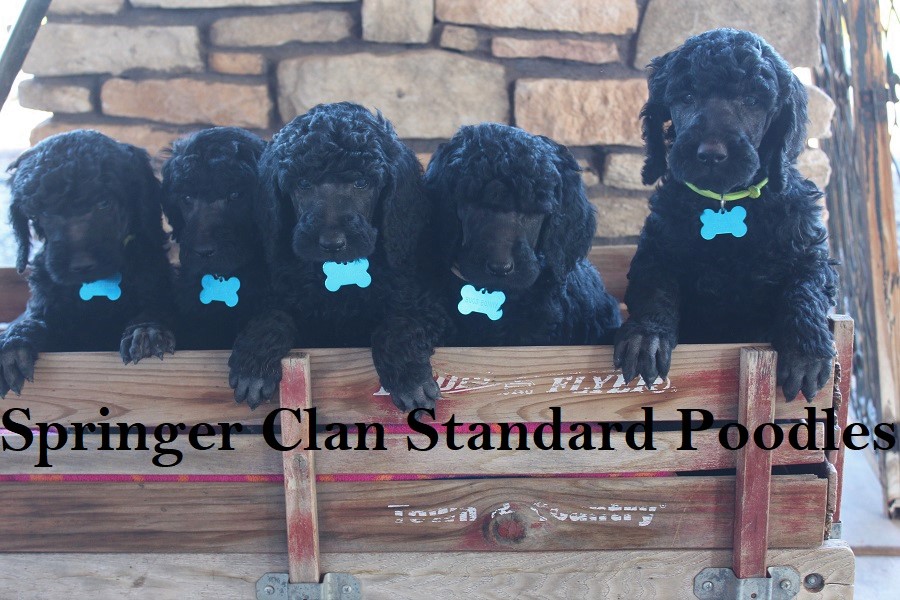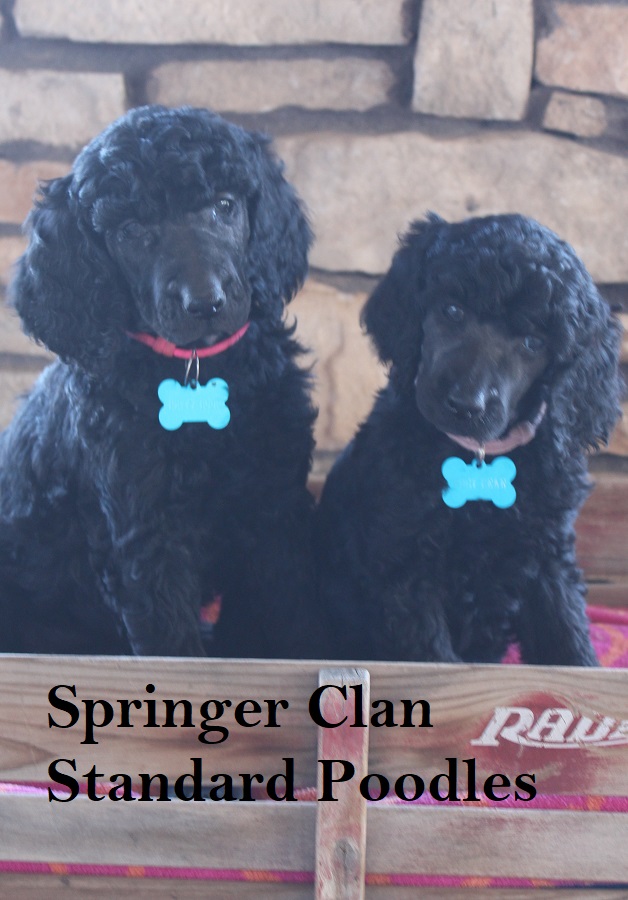 BETTY BOOP – Black Female – Biggest girl, smart and learned very quickly how to mand and show respect to get what she wants. Outgoing and confident girl. Wants to please and good eye contact.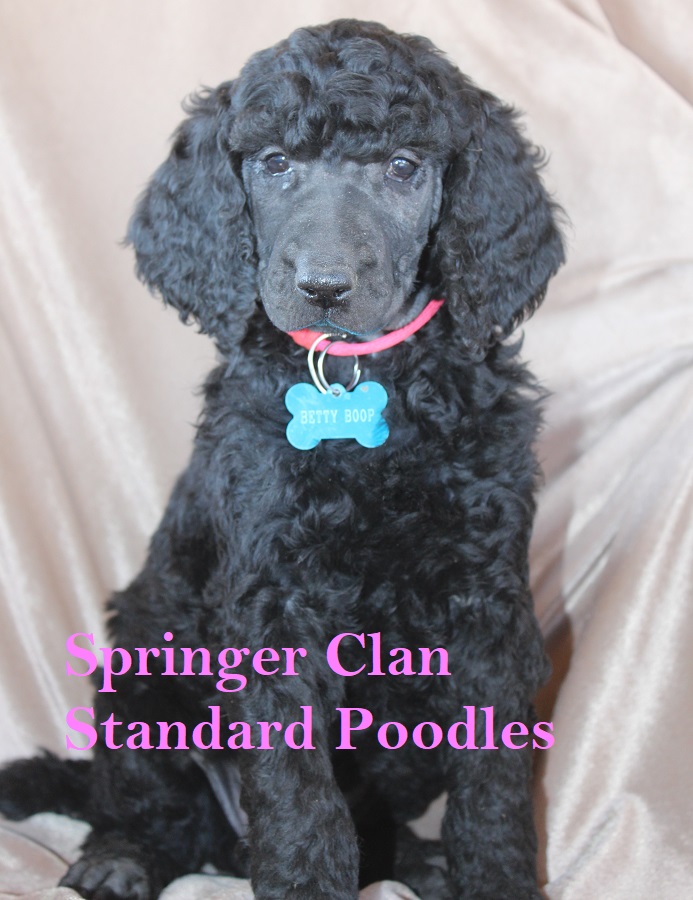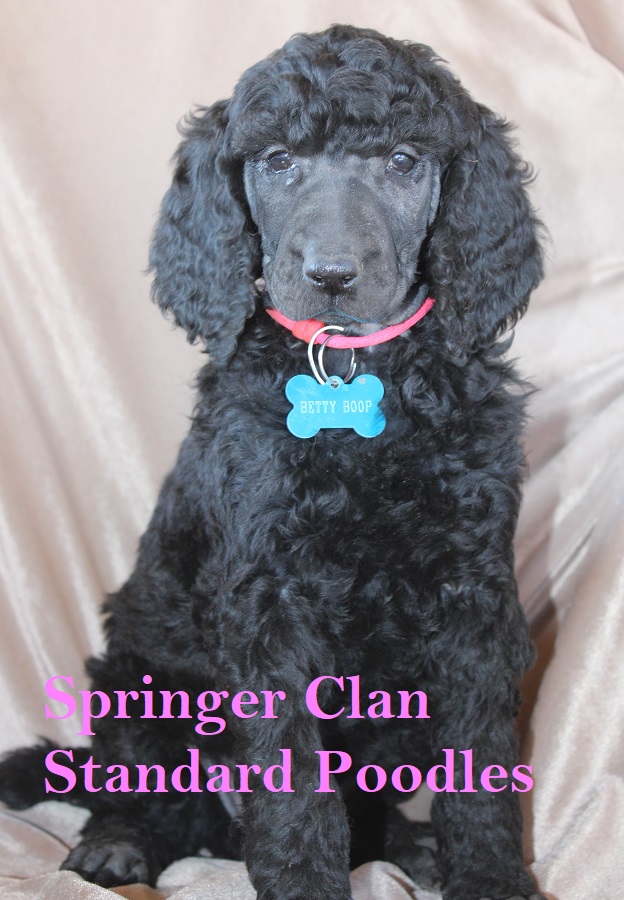 HOMED – BLONDIE – Red Female – This is Mommies little girl. She loves Pepper and Pepper seems to show favoritism toward her. She would rather sit with Mom than eat and when she does actually come to me for food it is to scrounge around for fallen tid bits so she does not have to mand for it. Problem solving little mind she has. Smart and independent.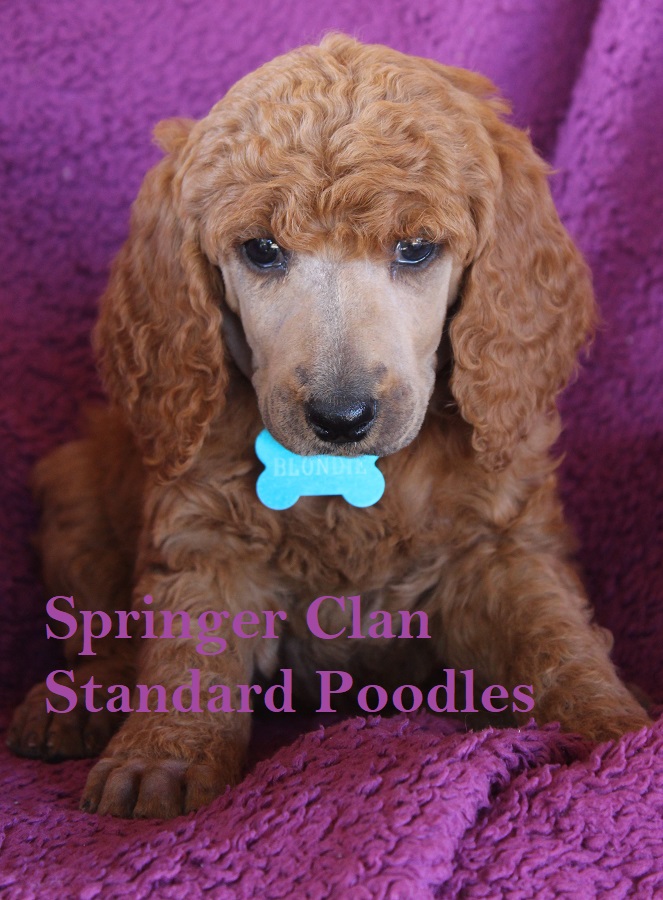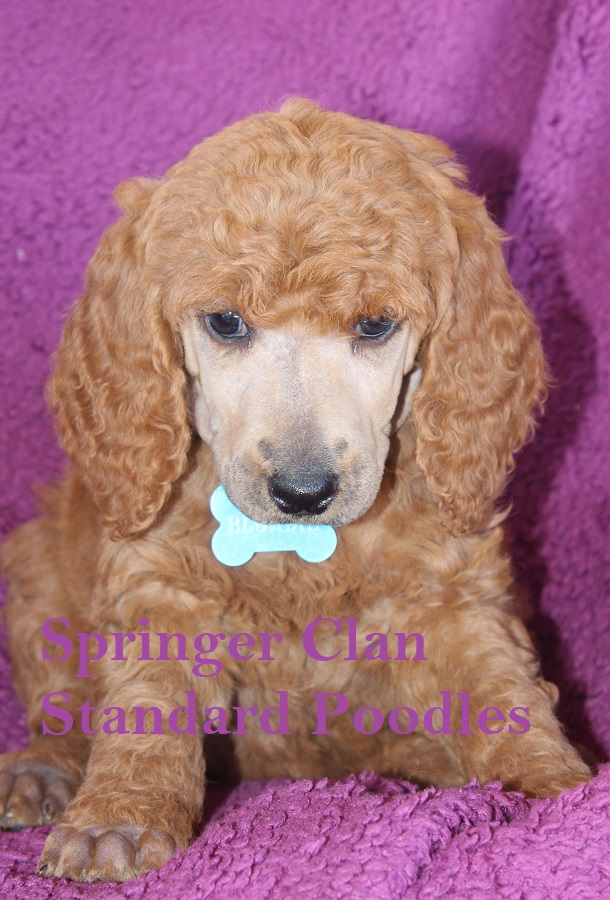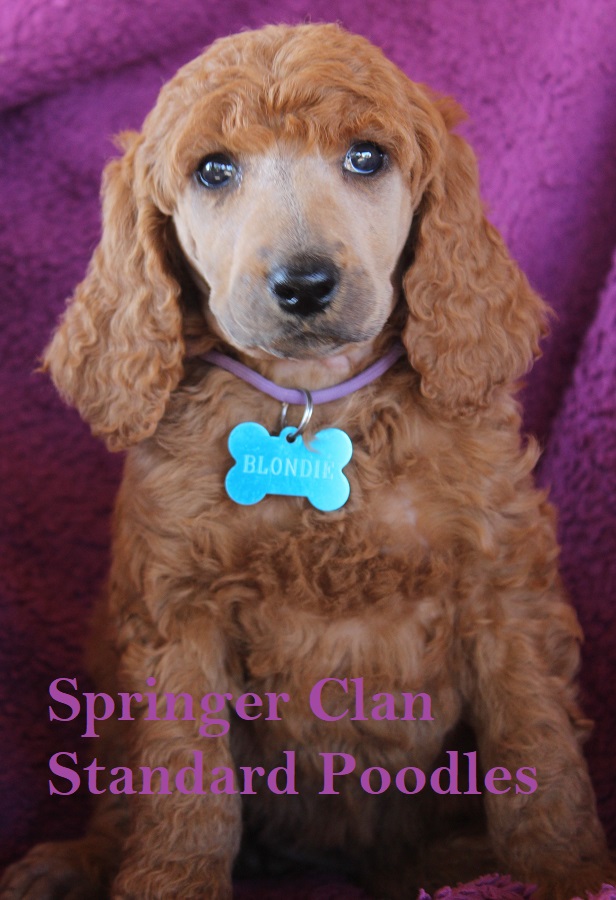 BUGS BUNNY – Black Male – Middle ground temperament. Mands well, seems patient not pushy, good eye contact easy going and confident.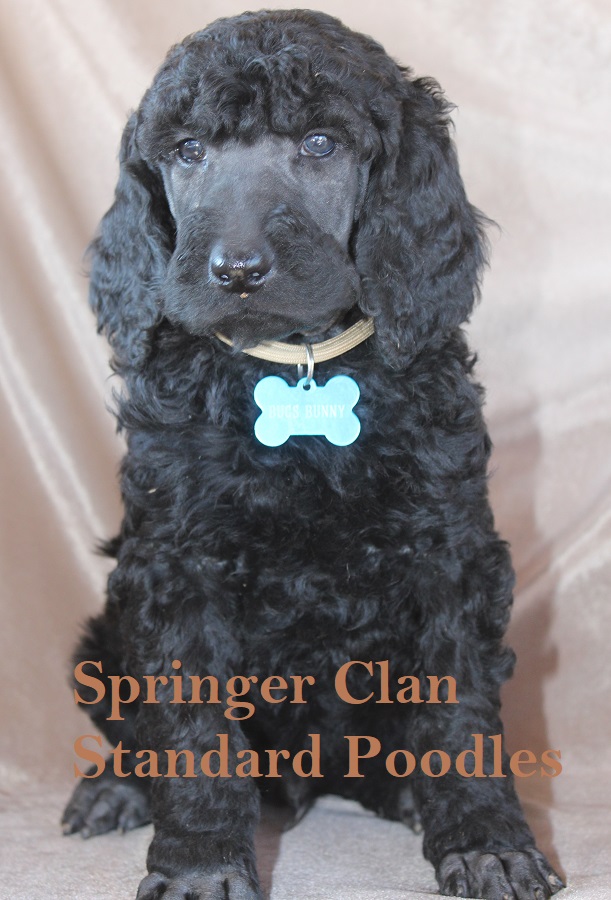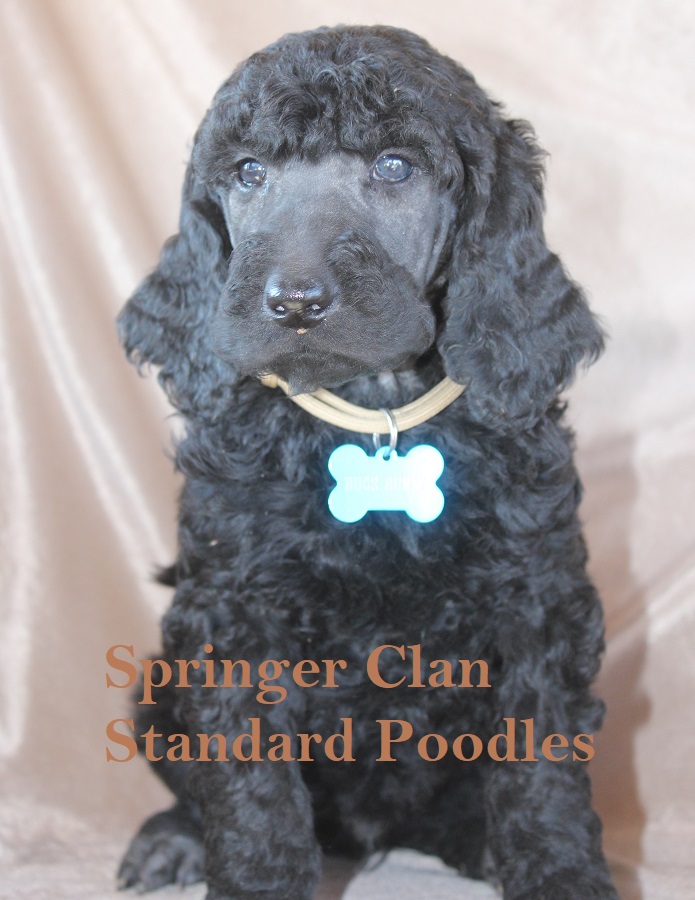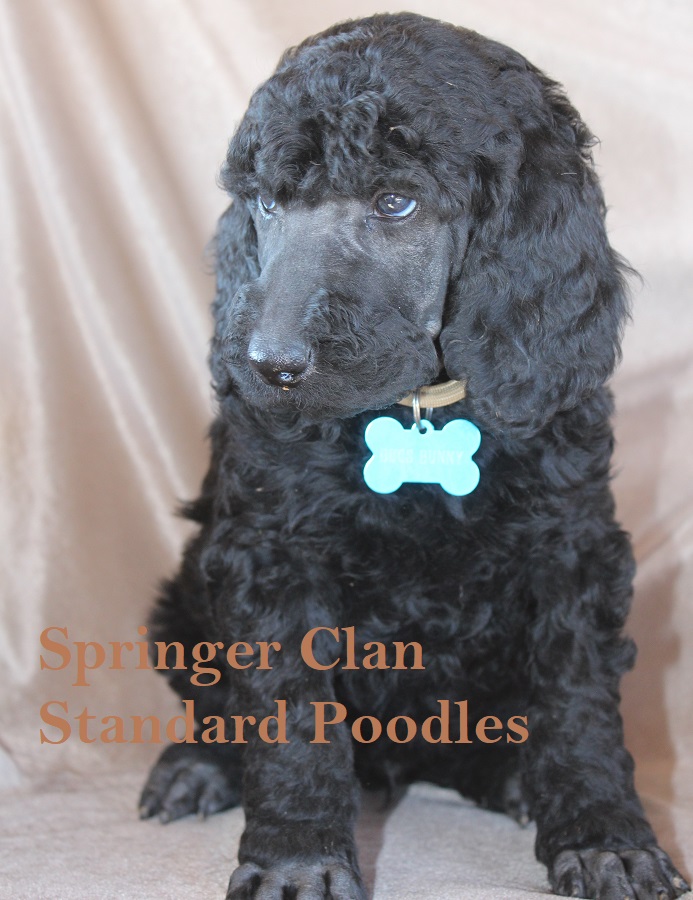 FELIX THE CAT – Black Male – Very confident and forward boy. Know what he wants and goes head on into it fearlessly. Curious and sweet balance this boy out.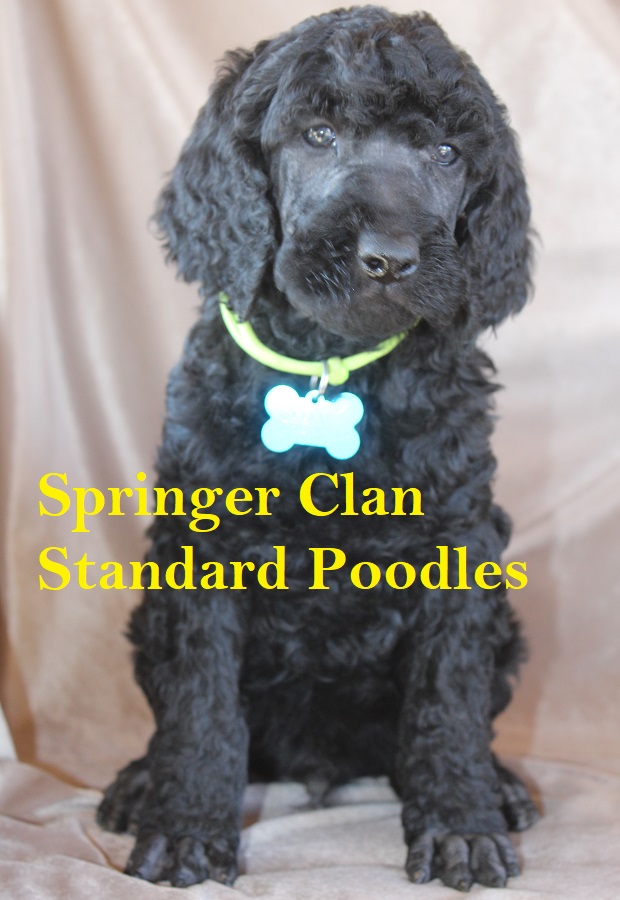 JERRY MOUSE – Black Male – Middle temperament, mands well, not as long and patient as his brother Bugs but getting there. Seems to have an easy going and confident way about him…does well with new things.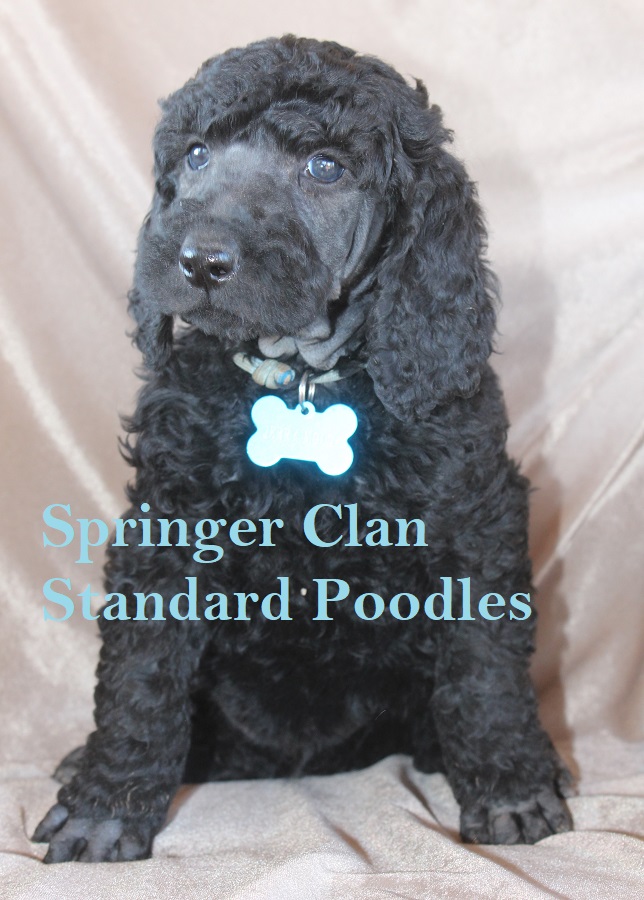 MIGHTY MOUSE – Black Male – Bit of a whiner but not super bad, just letting me know he is waiting and wanting food, but still manding respectfully. Loses a control during manding and sometimes rams his siblings and then reels himself back in to manding position and sits for me to get more food. Funny kid.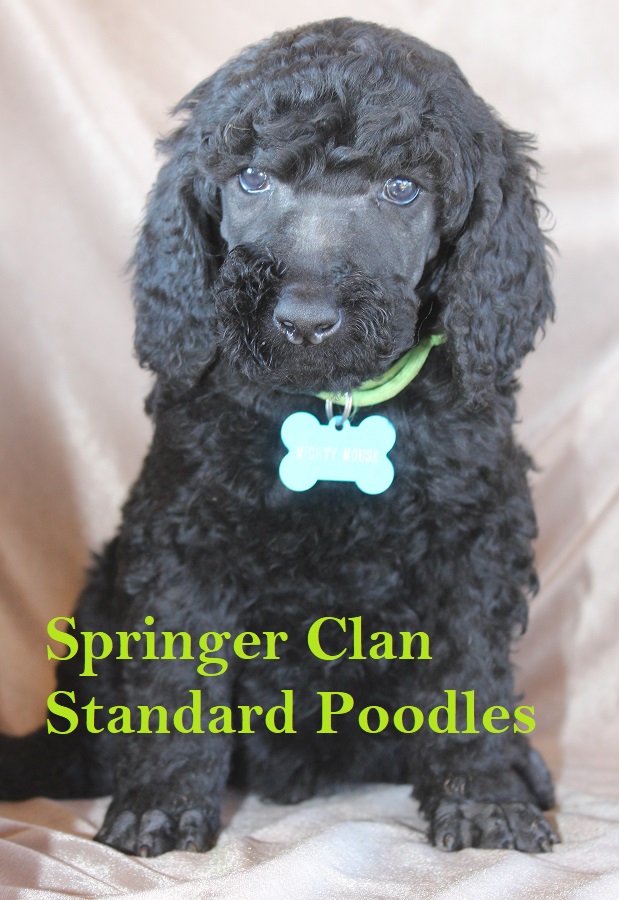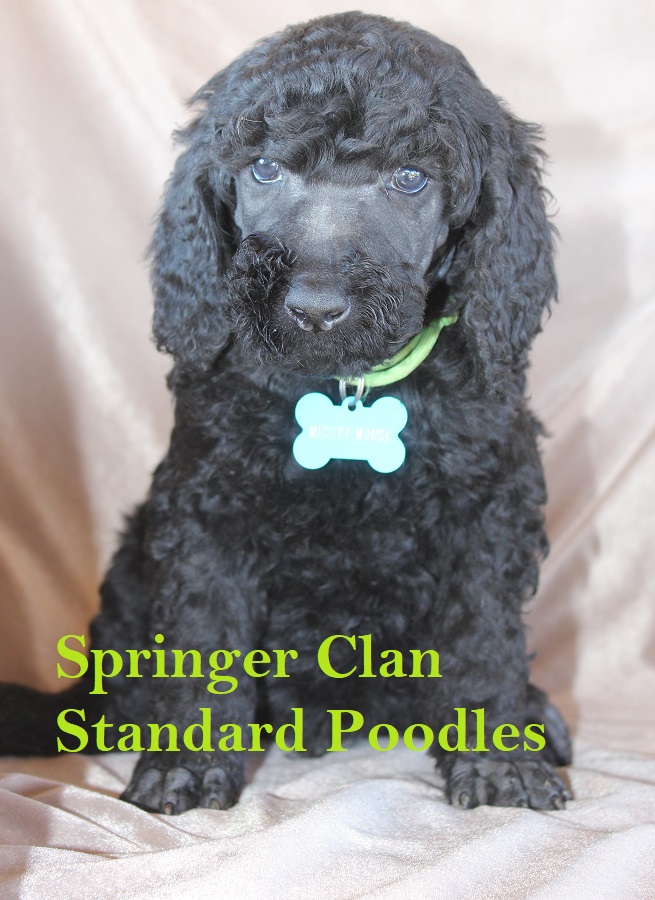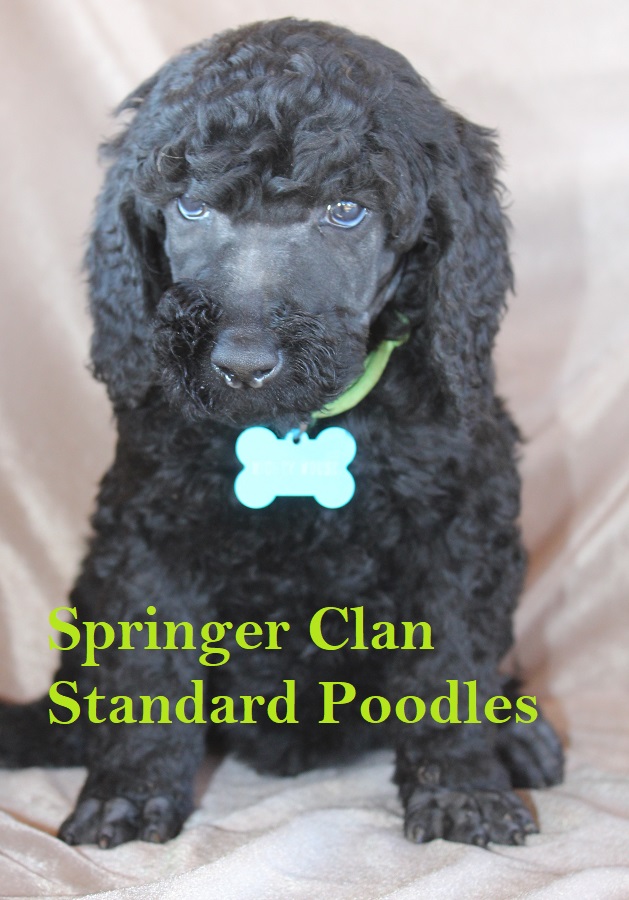 HOMED – PENELOPE PITSTOP – Red Female – VERY sweet and very patient little girl. She is petite like Woody. She has taught herself to sit on the outskirts of the group and stares up at me waiting for me to choose to feed her, which I do of course because she is so cute. Great self control, patience and eye contact.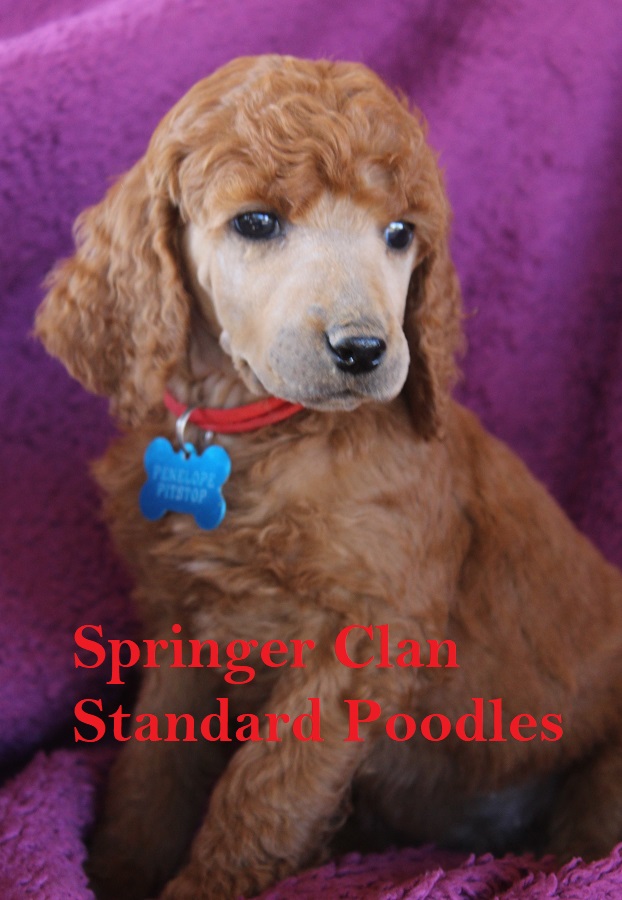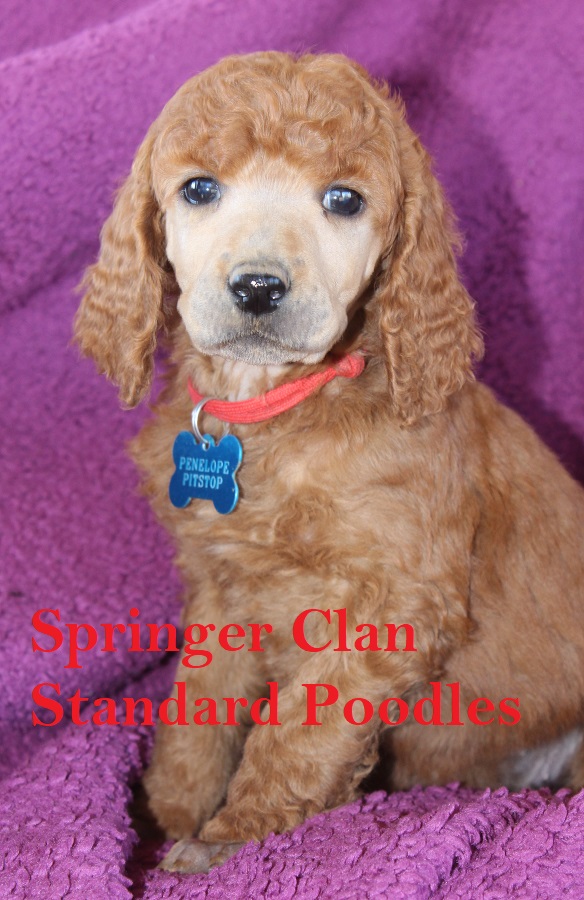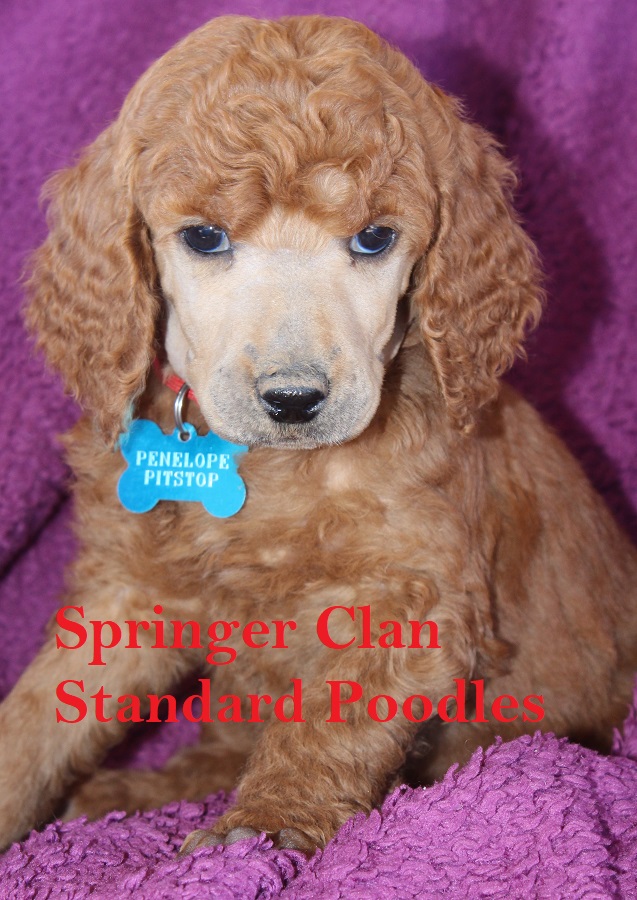 TOM CAT – Black Male – Easy going boy, nothing really stands out much with him, so he falls in the middle temperament bracket. No whining or crying, no demanding my attention or food. Good size boy with a good mind on him.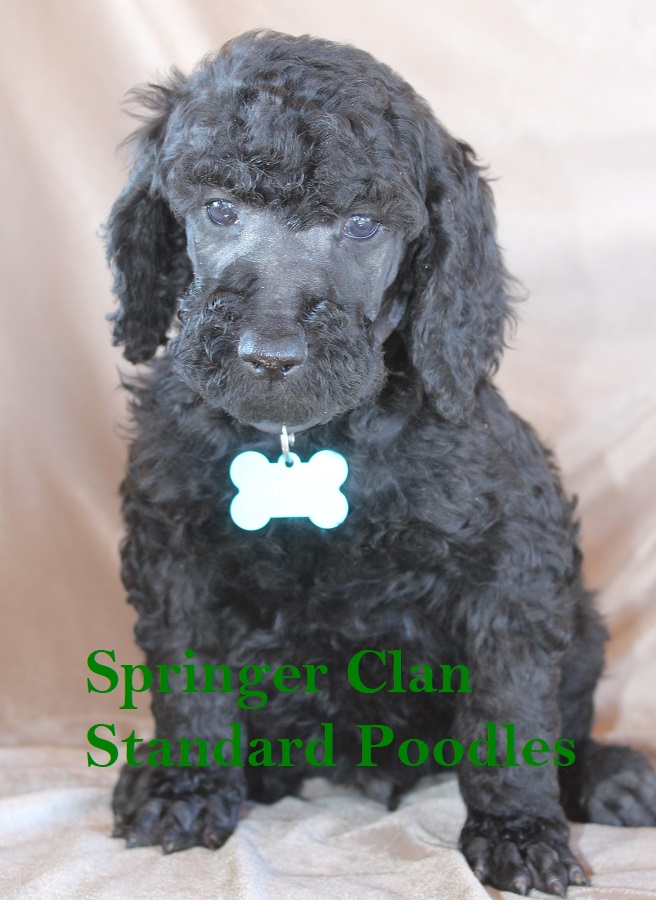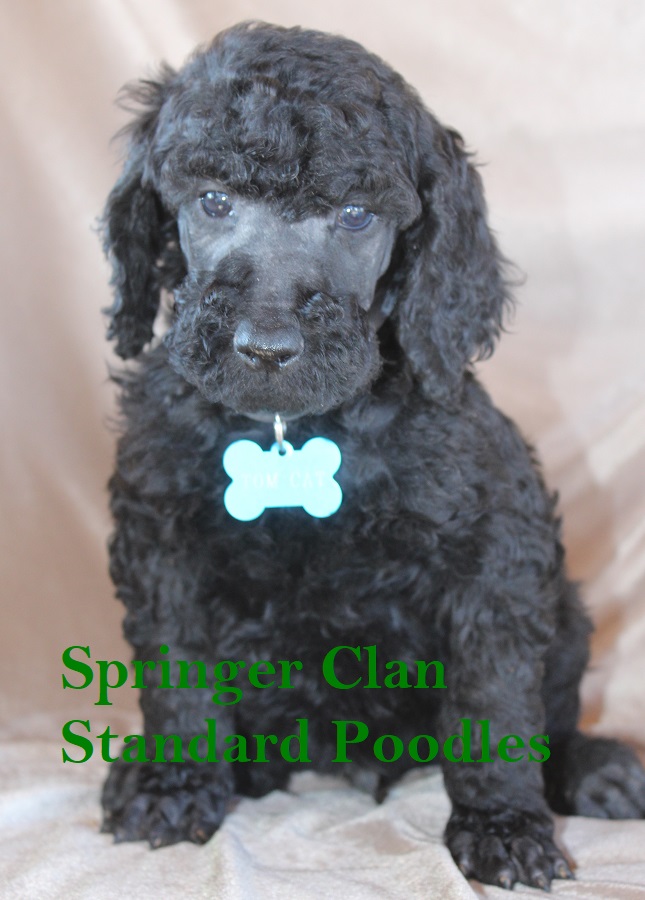 HOMED – WOODY WOODPECKER – Red Male – Very outgoing, loves people, loves food, learns very quickly, eager to please me and great eye contact. Small little fellow with a big personality. Always wants to be in the thick of it or plays off on his own. Brave and confident.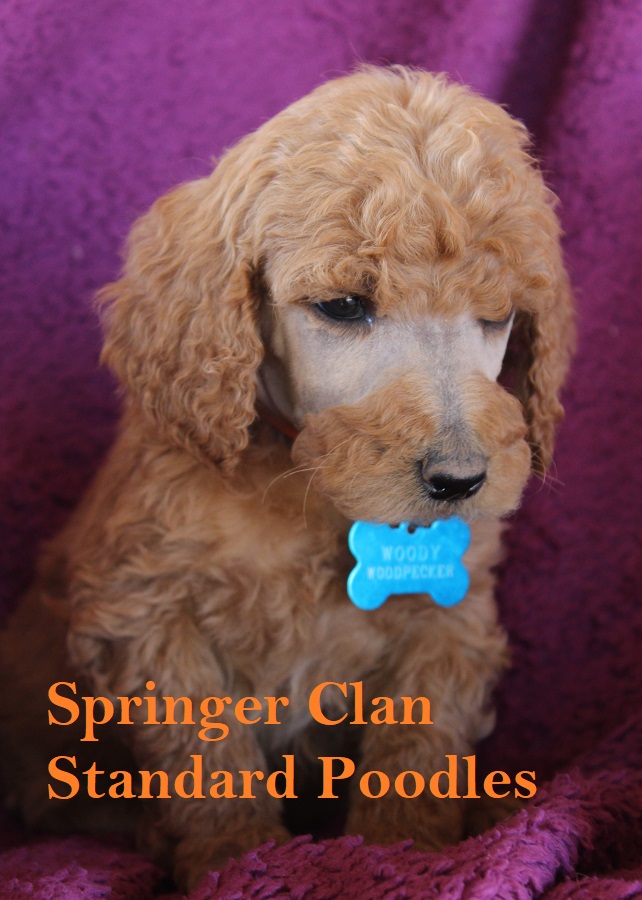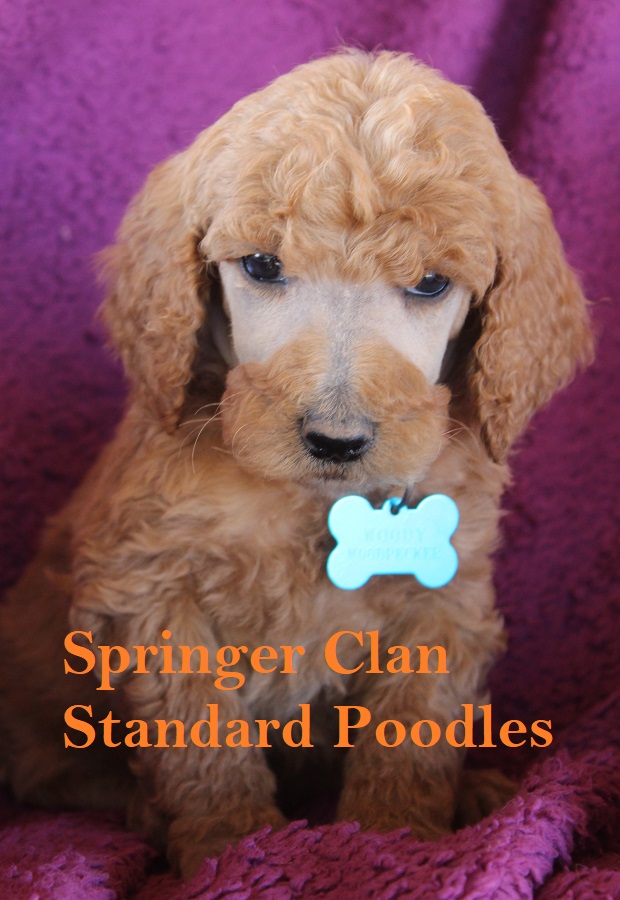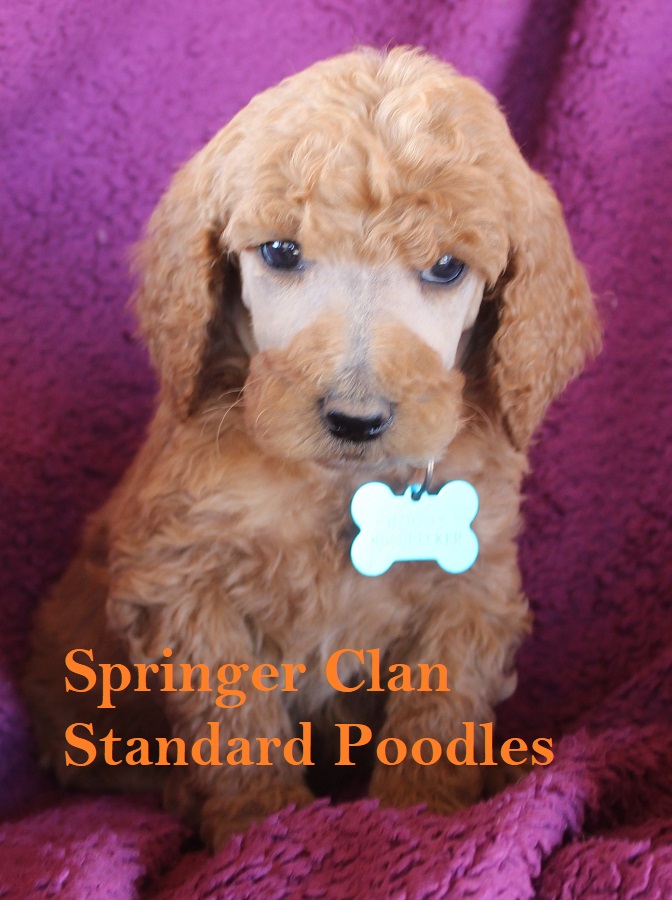 YOGI BEAR – Black Female – Another easy going girl, good eye contact, patient, no pushing or shoving to get food, sits patiently and watches for her opportunity to get some. Smart girl.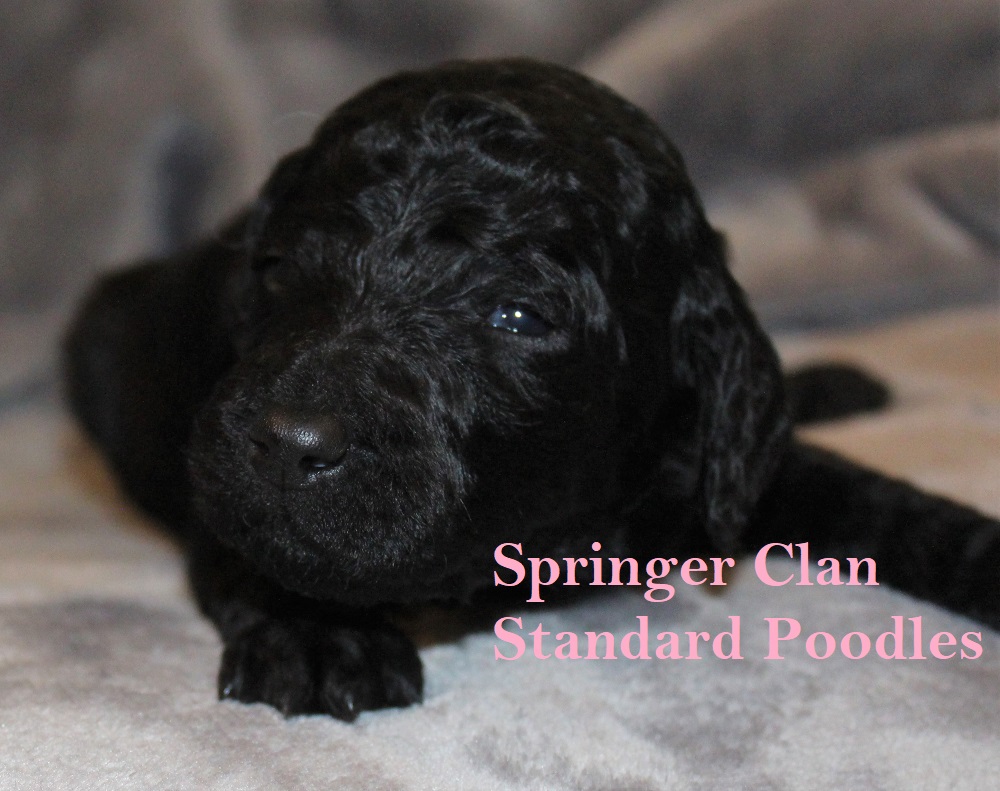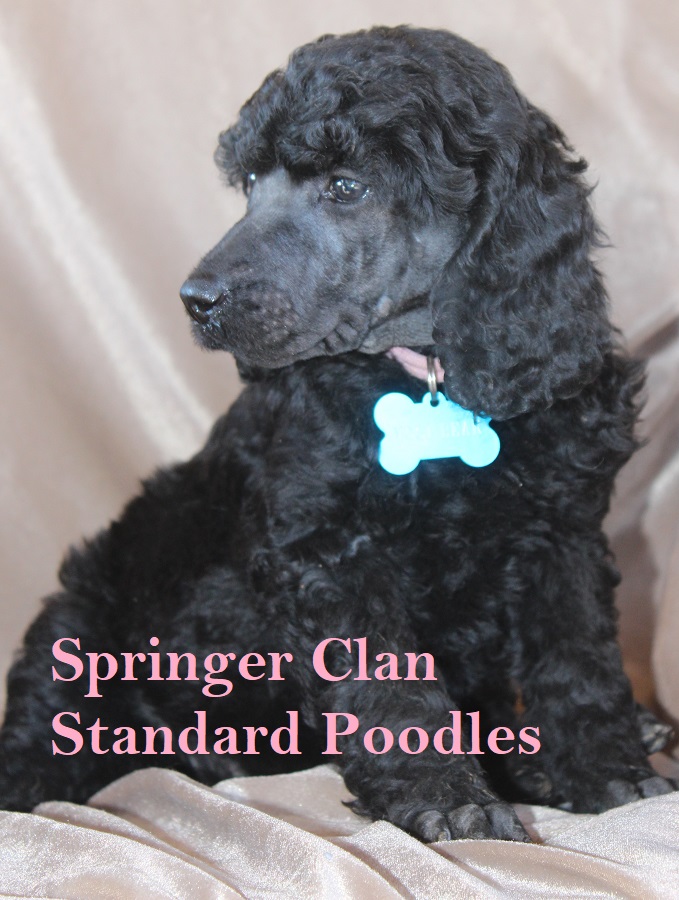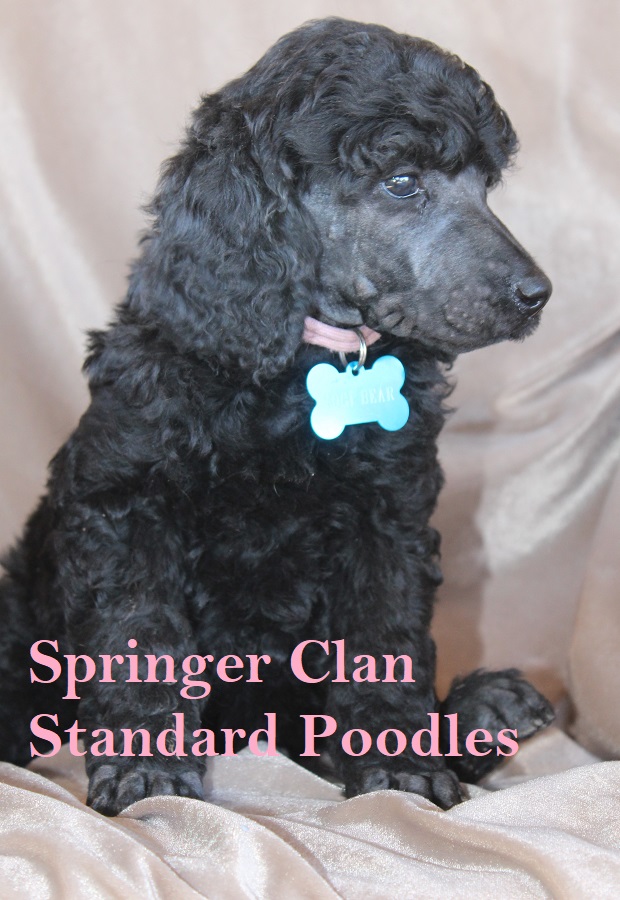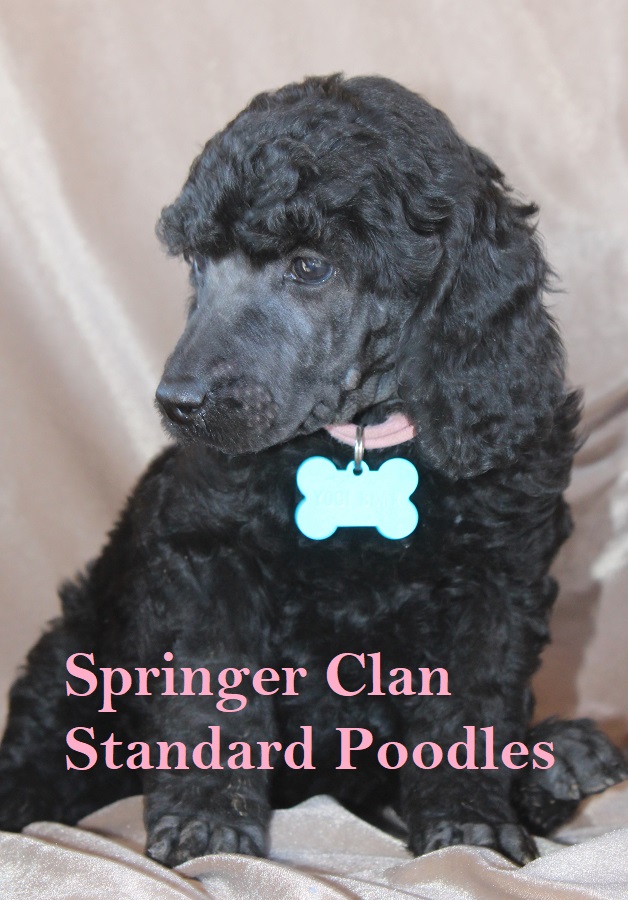 If I do not have the puppy for you I will assist you in finding the perfect Standard Poodle from a select group of breeders that hold to the same ethical breeding as I do.