Springer Clans I'm A Barbie Girl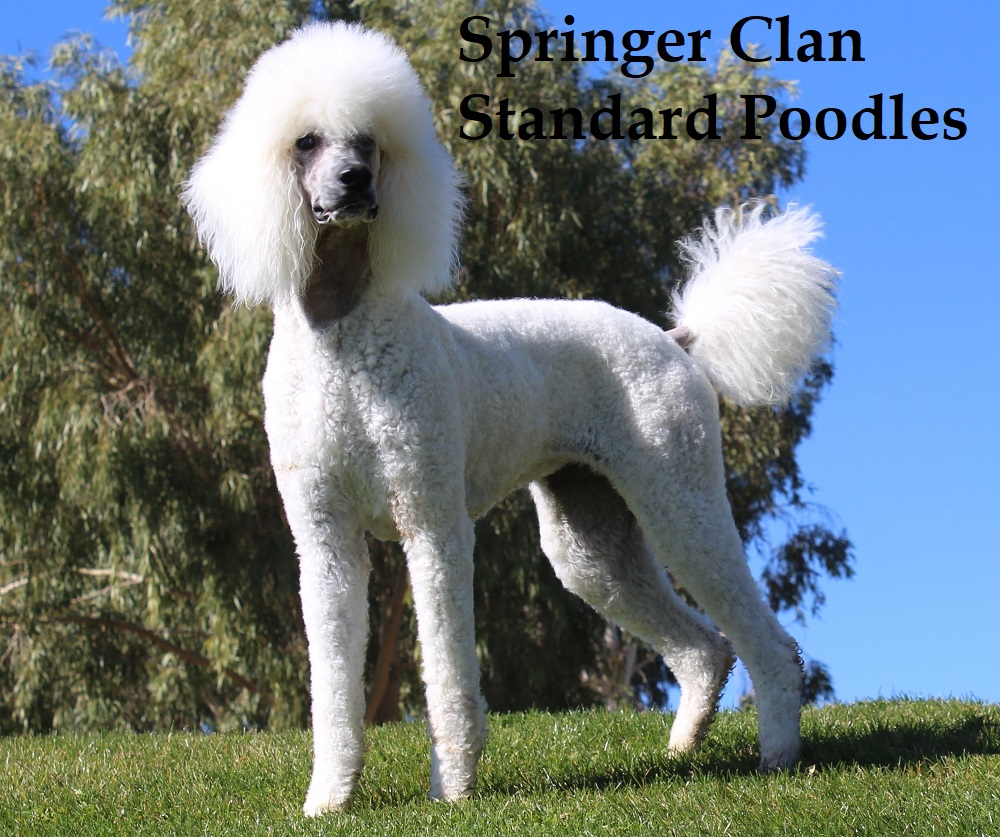 Barbie is a ICE White female with a rich Black skin pigment. She is a loyal, sweet, easy going girl with a show mentality of "Look How Pretty I am!". Thus far her age appropriate testing is CLEAR of any and all Genetic Diseases I can test for, at this time. Barbie lives with my daughter, Kylee Springer, here in the valley and goes to work with her as her Grooming Poodle Partner. She is learning to be a very well behaved Poodle in public by interacting with as many people as she can every day.
Barbie came to us from Jody Shaw in Austin, TX. She truly breeds quality dogs. Barbie's Sire passed away at 16 YEARS old…Wow! Barbie lines run very strong White, Silver, and Blue and we are really looking forward to seeing what Barbie brings to our Family and Service lines. She is very smart and very easy going. Once she learns something…well that it, she is good as gold.
She moves with that "Poodle" grace that we all long for, and has wonderful confirmation. I have finished her DNA Testing and she came in clean with them all. I will perform her hips when she is about 18 months but it will only be Preliminaries, and she will get certified when she is 2.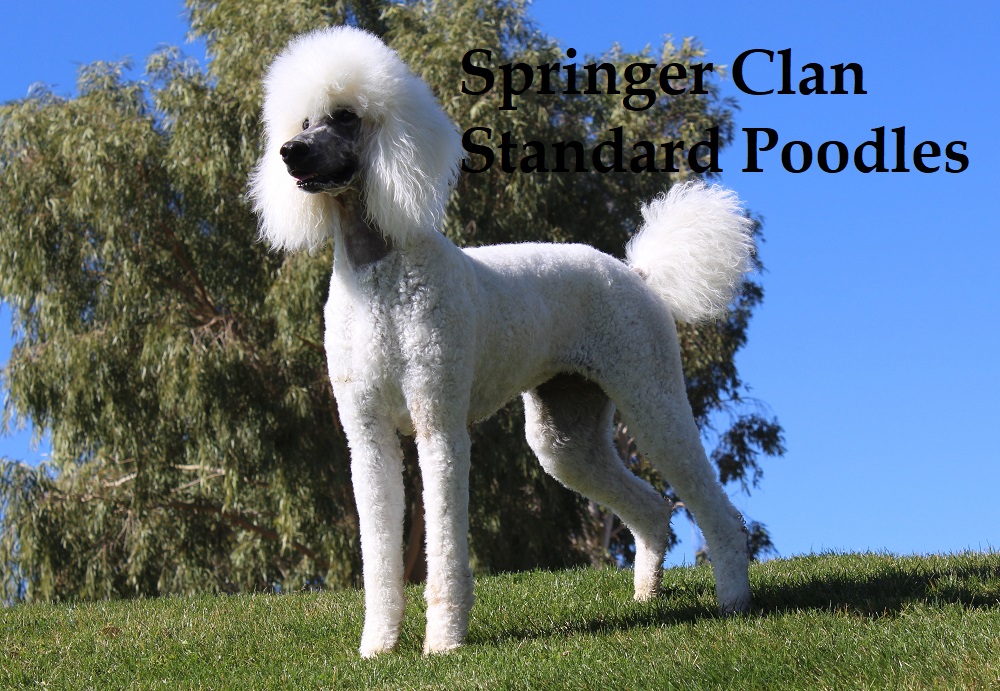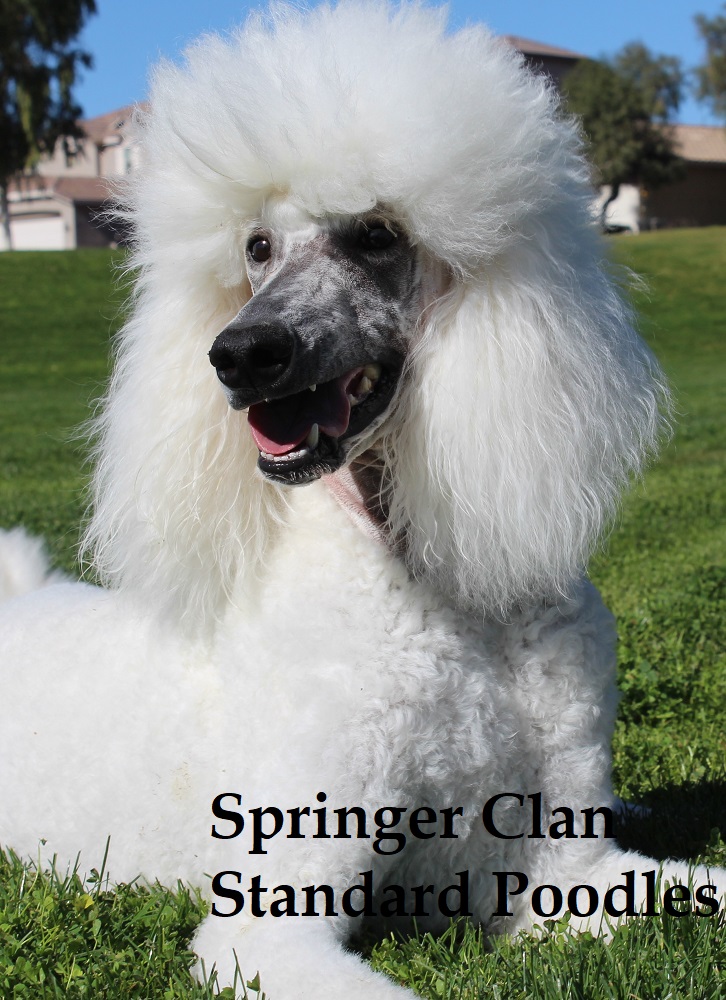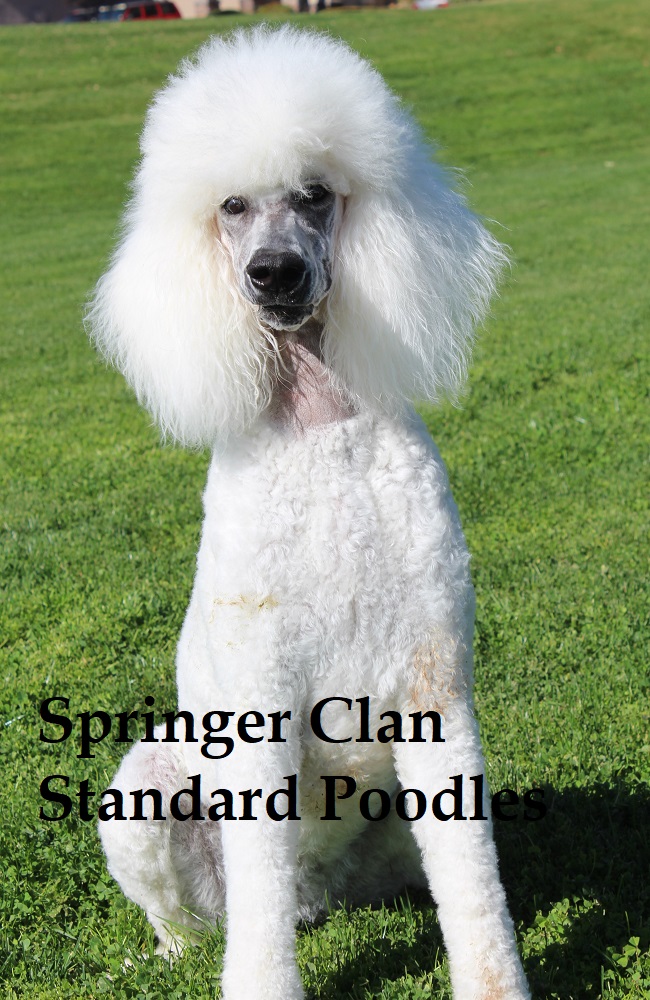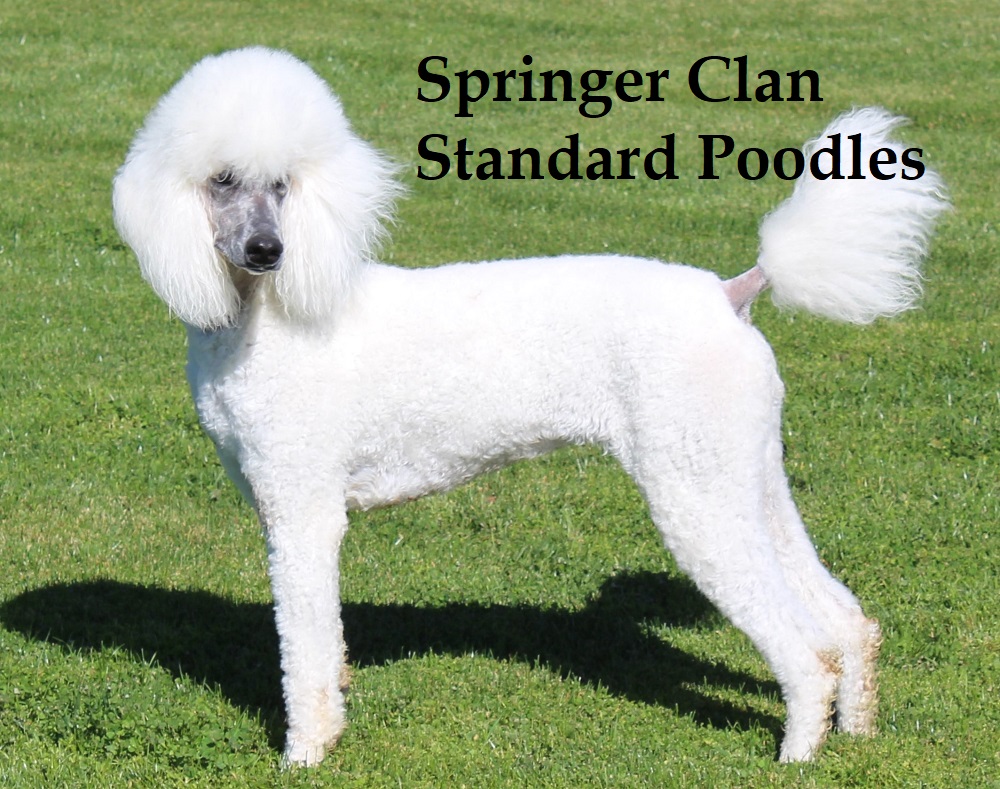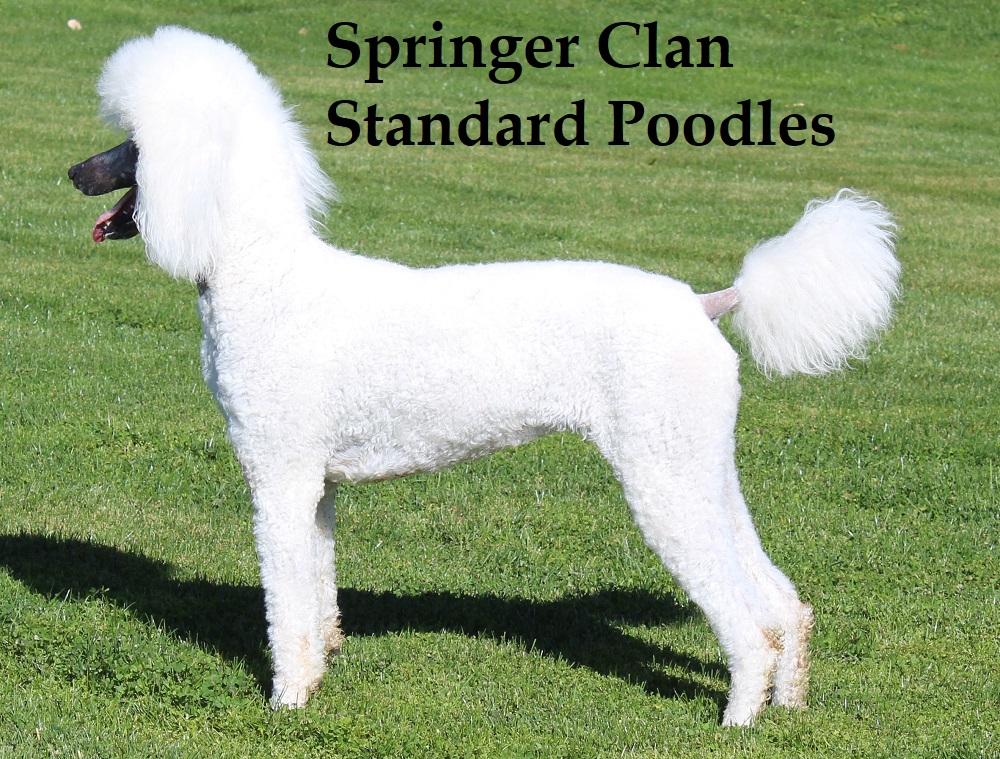 Springer Clans I'm A Barbie Girl – Testing
10 Generation COI – % (Under 10% is desirable)
OFA – DM (Degenerative Myelopathy) – Normal – Certificate Below
Vetnostic – Von Willebrand Type I – Clear – Certificate Below
Vetnostic – NEwS – Neonatal Encephalopathy with Seizures – Normal – Certificate Below
DDC Vet – Progressive Retinal Atrophy Disease – Normal – Certificate Below
DDC Vet – Progressive Rod-Cone Degeneration Disease – Normal – Certificate Below
DDC Vet Uric Acid (Hyperuricosuria) Disease –
OFA Hip Certification – EXCELLENT – Certificate Below