Springer Clans Knight Kylo Ren
Kylo is a character that is for sure. Kylo has a rough start with his first Foster family, but he was blessed with an amazing family here in Surprise with 6, yes thats right folks 6 kids to look after. He could not be happier!!! He loves to smile and be goofy, he lives for his people. He is top dog, yet submits to Vader simply because he knows we back Vader up and he respects this arrangement. He is very intelligent and eager to learn and please. Kylo has a stunning presence and his coat is a rich black with a velvet touch.
Kylo is out out of Springer Clans Zeus Hear My Thunder (Jojo & Charlee) & Springer Clans Soaring Black Raven (Maddie/Buck). He carries for Red and Black.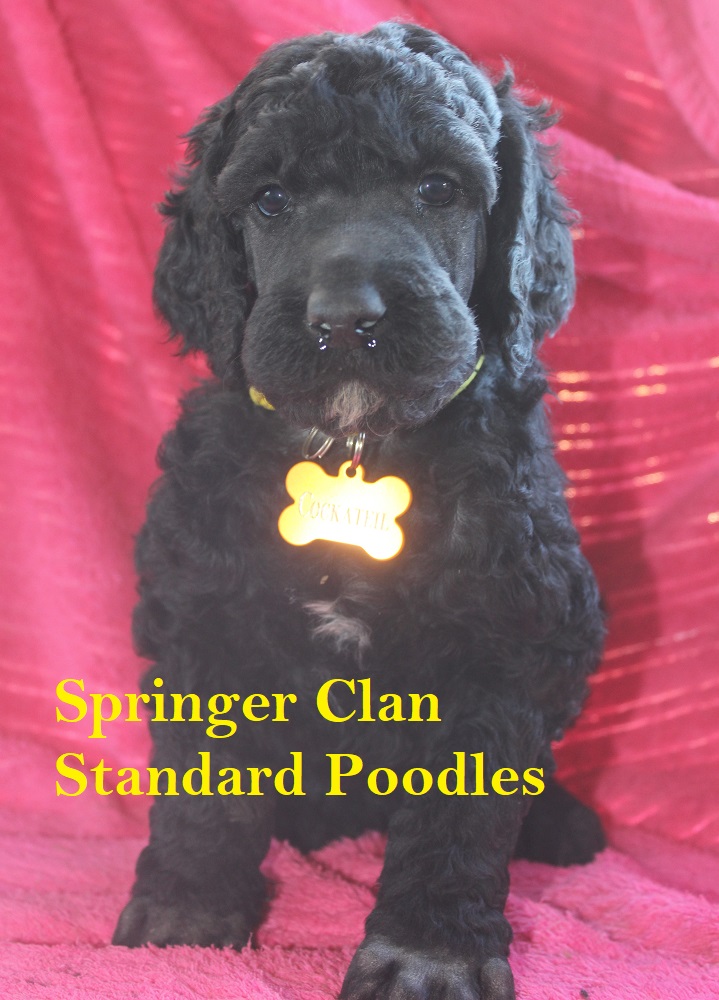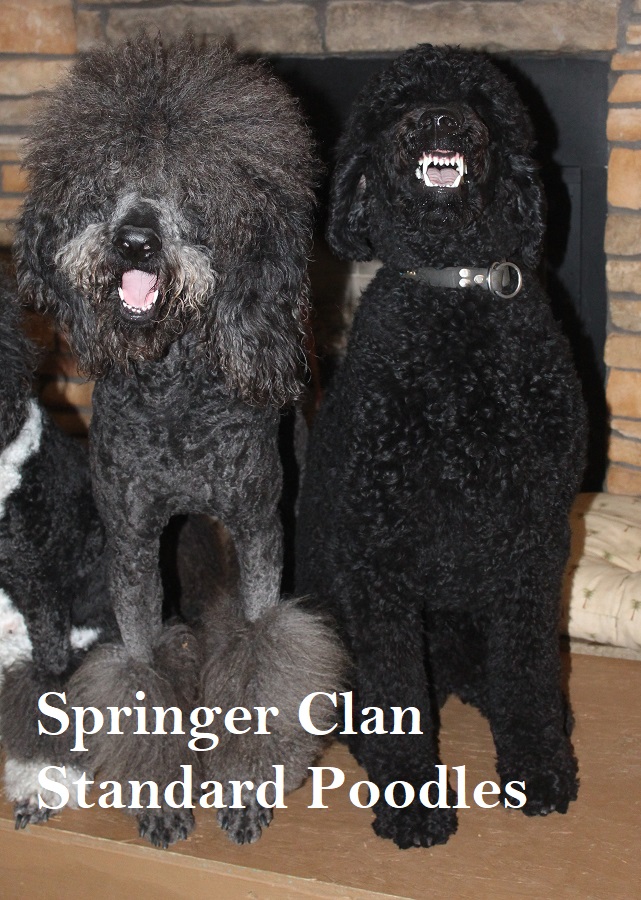 Below are all of Kylo's Genetic Test results to date:
Kylo's Height – 26″ at the shoulder
Weight – 65 lbs
Vetnostic – Degenerative Myelopathy – Clear – Certificate Below
Vetnostic – Von Willebrand Type I – Clear – Clear – Certificate Below
Vetnostic – Neonatal Encephalopathy – Clear – Certificate Below
Vetnostic – Color Panel for Brown – B/B (Carries No gene for Brown) – Certificate Below
Vetnostic – Color Panel for Red – e/E (Carries 1 Red Gene) – Certificate Below
Vetnostic Veterinary – Progressive Retinal Atrophy Disease – Clear – Certificate Below
Vetnostic Veterinary – Progressive Rod-Cone Degeneration Disease – Clear Certificate Below
Vetnostic Veterinary – Uric Acid (Hyperuricosuria) Disease – Clear – Certificate Below