Madddie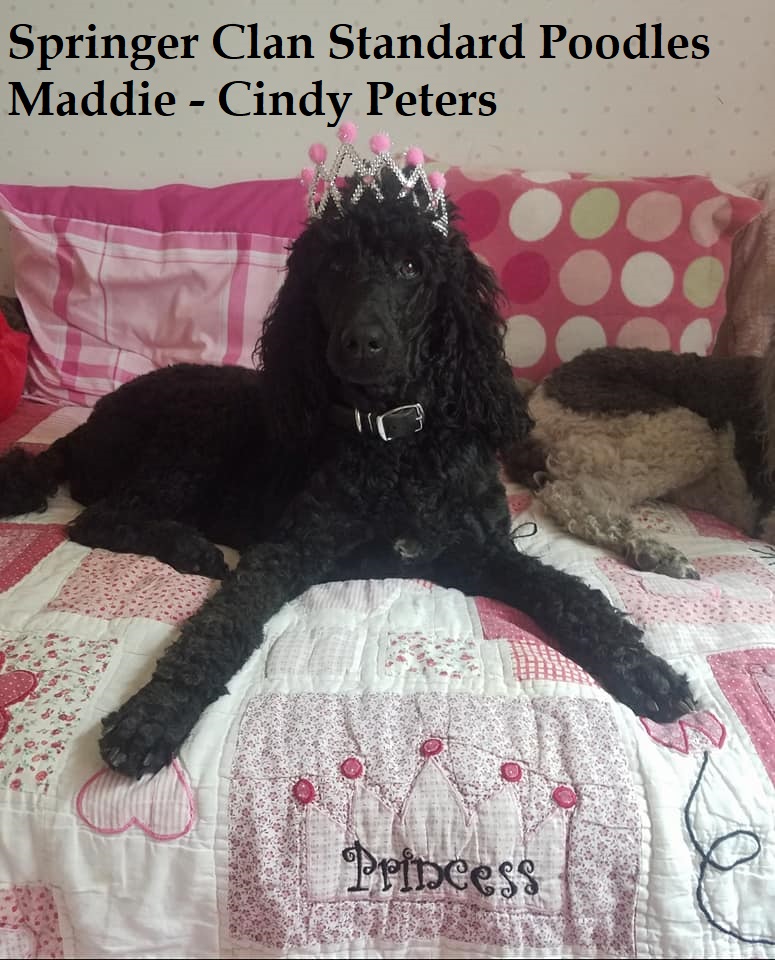 Maddie is the only daughter out of our dear Springer Clans Bob and Springer Clans Flashy Penny that we kept. She is a rich black and moves like her father, Bob. She is a very easy going gal who tries to stay out of the way but will sweetly sneak up to you and respectfully ask for some loving. Maddie lives in San Diego, CA with her family Cindy Peters who spoils her rotten considering she is the only other girl in the family next to her full bothers Milo and Max.
Maddie has a rich, soft coat of deep midnight black. She moves with grace and purpose. She has a good mind on her shoulders and has a low prey drive, however, if enticed by the rest of the Poodle Pack will participate in chasing after small animals, so the drive is there, just hidden a bit. Maddie is respectful and not pushy and falls in the middle of the pack as to dominance. She is neither low girl on the pole nor top dog.
Maddie has completed all her age appropriate testing and prelims look good. She will be bred to a chosen stud mid Summer 2016 to produce a fine litter for my families. Please take a look at all her certificates of health below as well as some photos.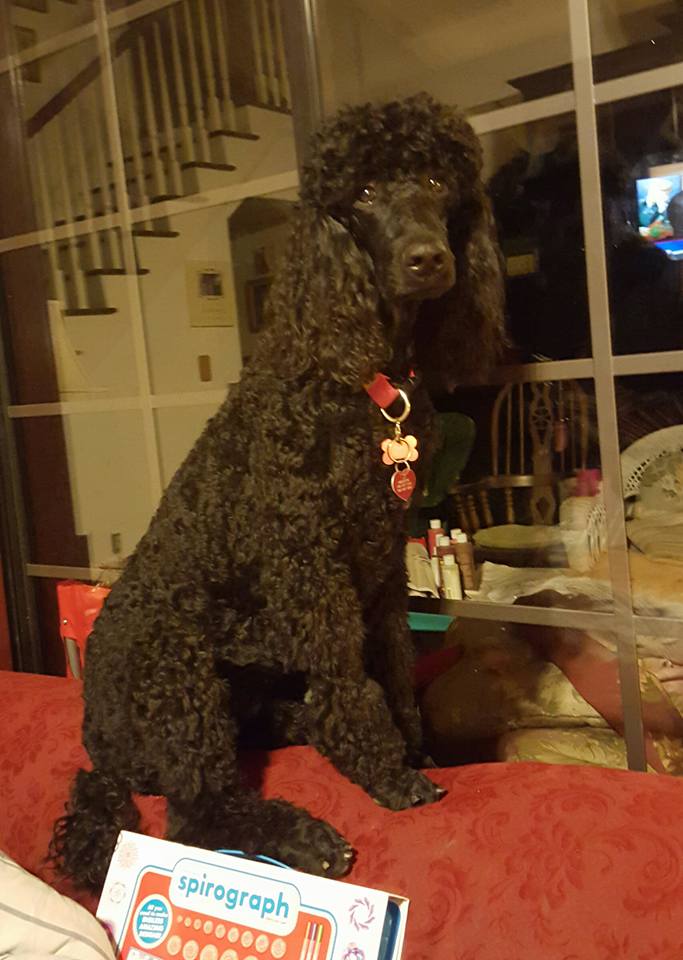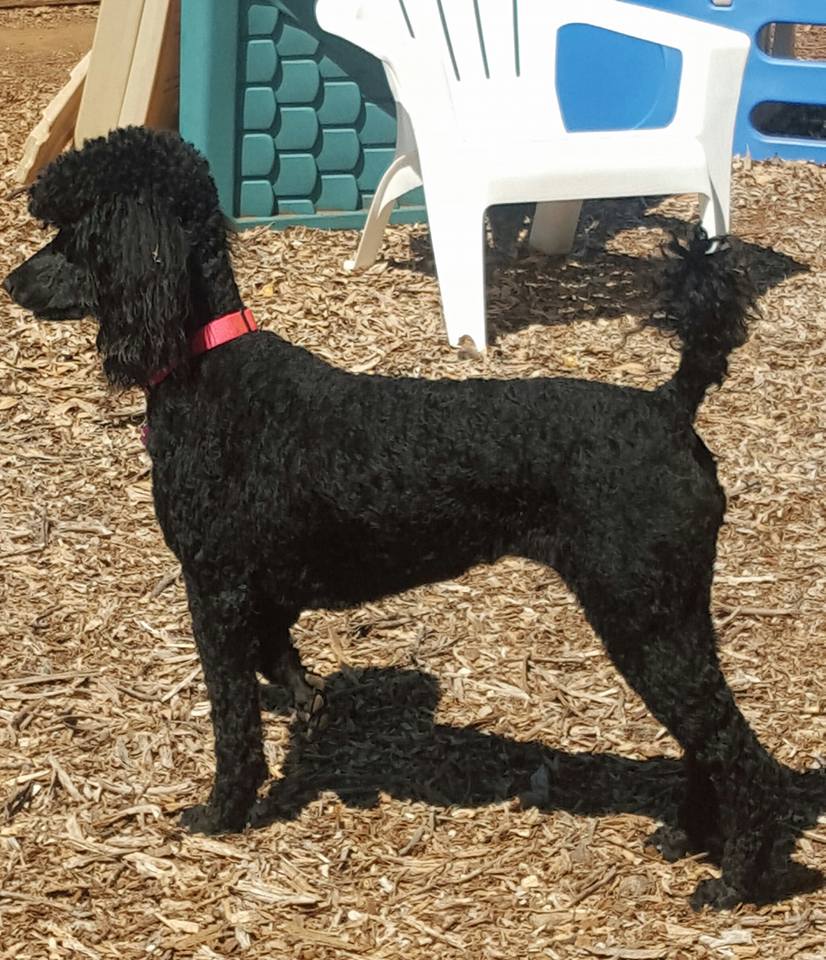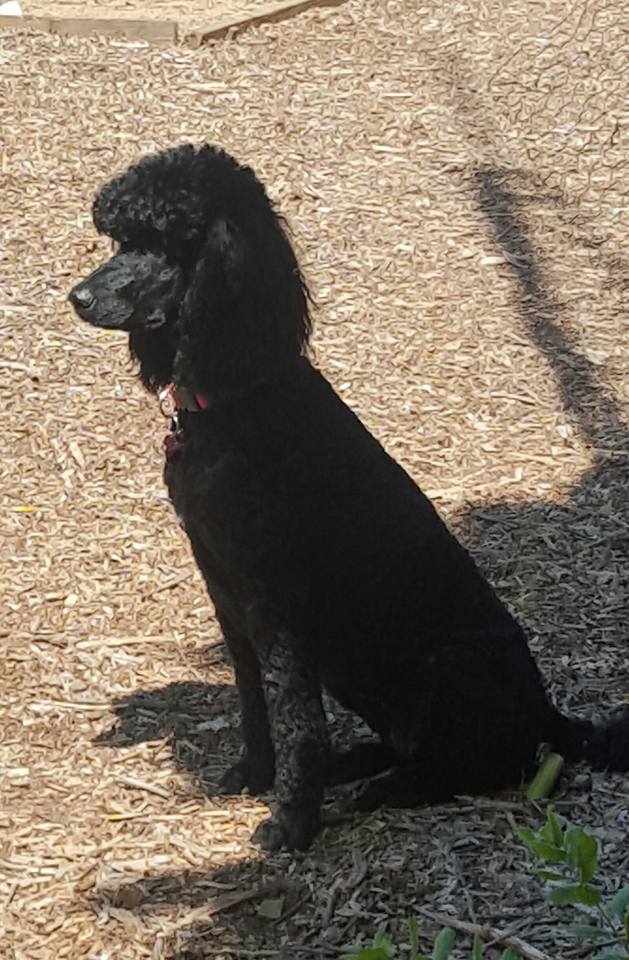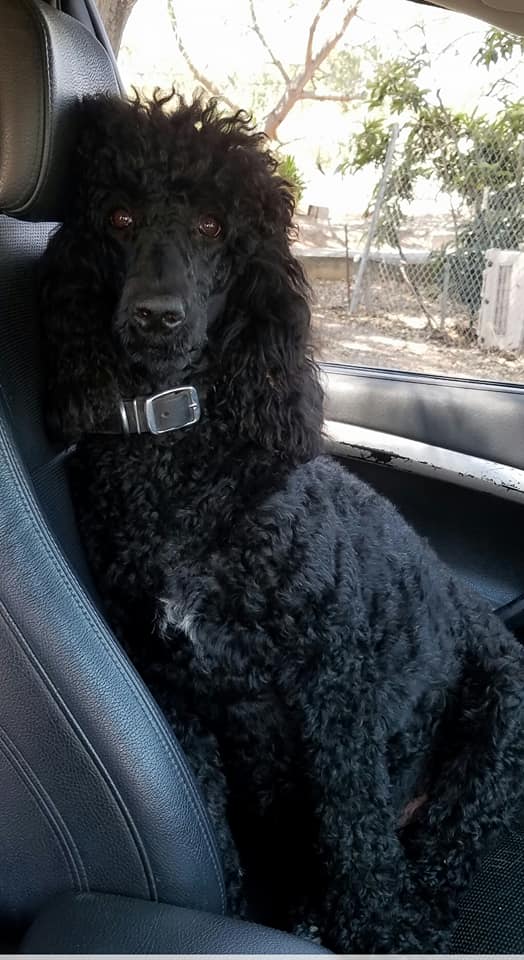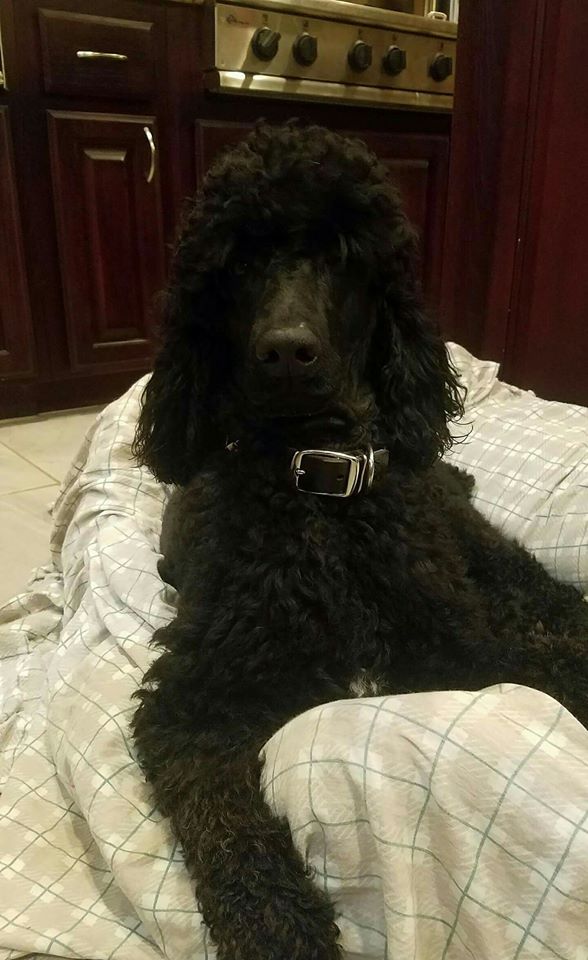 Maddie's Sire & Dam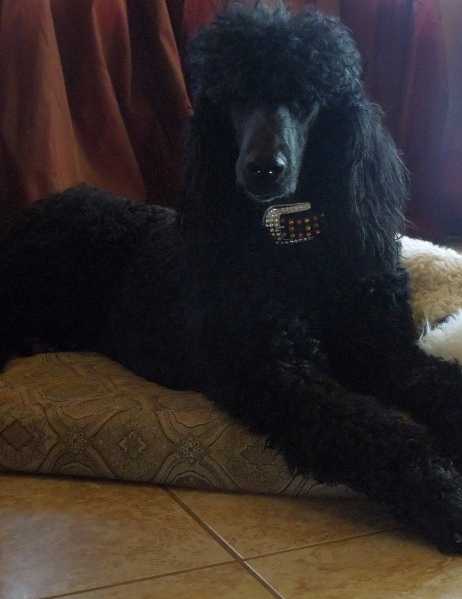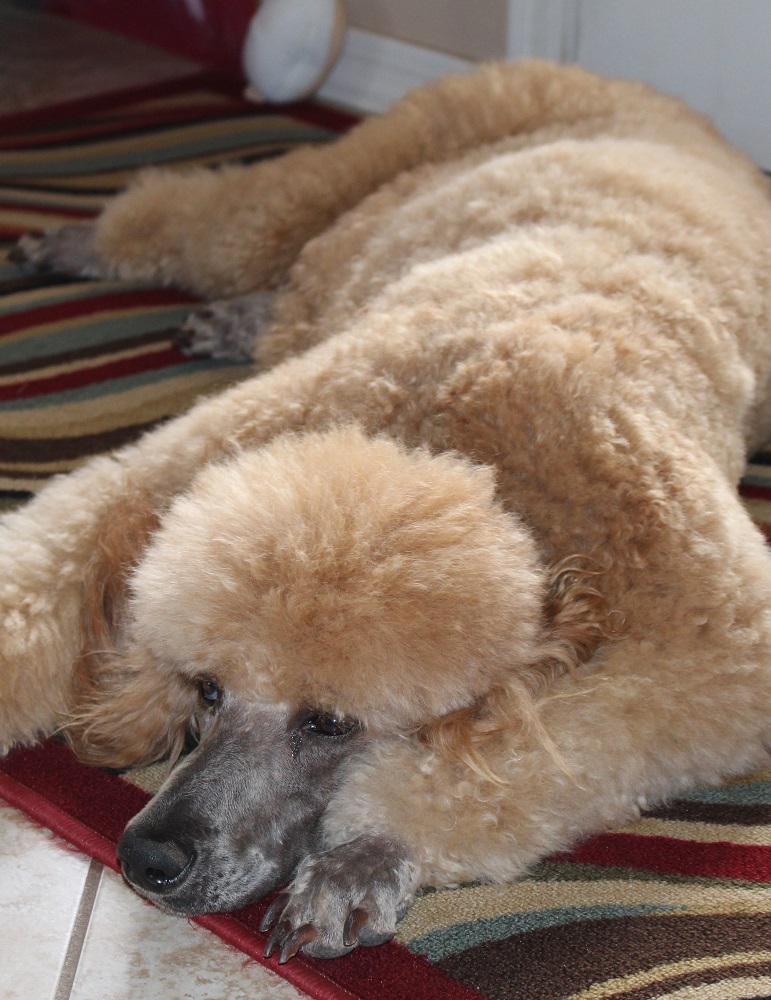 Springer Clans Bob Springer Clans Flashy Penny
Testing
10 Generation COI – 7.22% (Under 30% is acceptable, Under 10% is desirable)
OFA – DM (Degenerative Myelopathy) – Normal – Certificate Below
Vetnostic – Von Willebrand Type I – Clear – Certificate Below
Vetnostic – Dilute Genn – DD (Does not Carry Dilute Gene Full Color only) – Certificate Below
Coat Color Testing – Brown – BB (No Copy of Brown Gene) Certificate Below
Coat Color Testing – Ee (1 copy Red gene) – Certificate Below
OFA – NEwS – Neonatal Encephalopathy with Seizures – Normal – Certificate Below
DDC Vet – Progressive Retinal Atrophy Disease – Normal – Certificate Below
DDC Vet – Progressive Rod-Cone Degeneration Disease – Normal – Certificate Below
DDC Vet Uric Acid (Hyperuricosuria) Disease –
PRELIMINARY OFA Hip Certification – Coming Soon NOTE – Parents both scored "Good"