Springer Clans That'll Do Fly

Fly is a special girl indeed! I received a phone call from a Vet in Cave Creek asking if I could take a 1 week old Standard Poodle pup as a Foster. The Vet was frustrated and lost as to how to care for such a tiny pup since one of the pups had already died. Apparently what had happened was that a Poodle Breeder had a surprise litter from a very young mother who delivered 12 pups. 2 were very tiny and the Vet would not dock their tails because they were very weak and probably would not handle the procedure. The owner decided for reasons I am not aware of, that it would be best to put the 2 pups down. The Vet took the two and wanted to try to nurse them to health, but after losing one, chose to call a few Poodle breeders in the area to see if they could assist. Kylee, my daughter, drove that night and picked up a tiny, itty bitty puppy who literally fit inside her bra as she drove to keep warm. When she arrived home we went and milked our goat and fed the little thing and named her Hope Flies. She thrived on the goat milk and slept in bed with us until the next evening when Sophie, a female I was whelping, decided it was time to intervene and have her puppies. As soon as she delivered her first pup, we shoved little Hope in the mix and she became the adopted pup in the mix. Sophie was an excellent mommy and Hope grew big and strong. She was smaller than all the newborns and yet was older by almost 2 weeks!
Once Hope turned 8 weeks old, my son Justin took to her and they bonded. Justin renamed her Fly (after the movie Babe). Fly has been his loyal companion and we have trained her for service and is doing remarkably well. I contacted the breeder and purchased breeding rights and after her tests have come in squeaky clean, have decided to search for the perfect Stud for her. I am looking to produce some small, smart, athletic service dogs for others to enjoy. What a blessing it has been to be part of such an effort to save just one tiny little girl. We have benefited from her presence in our lives more than Fly has, that is for certain.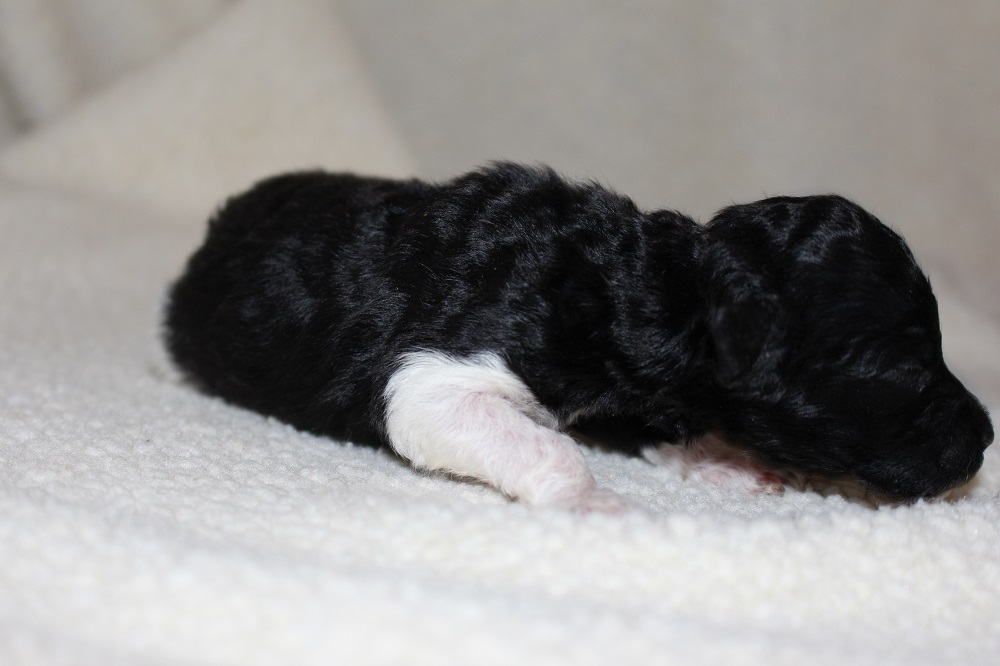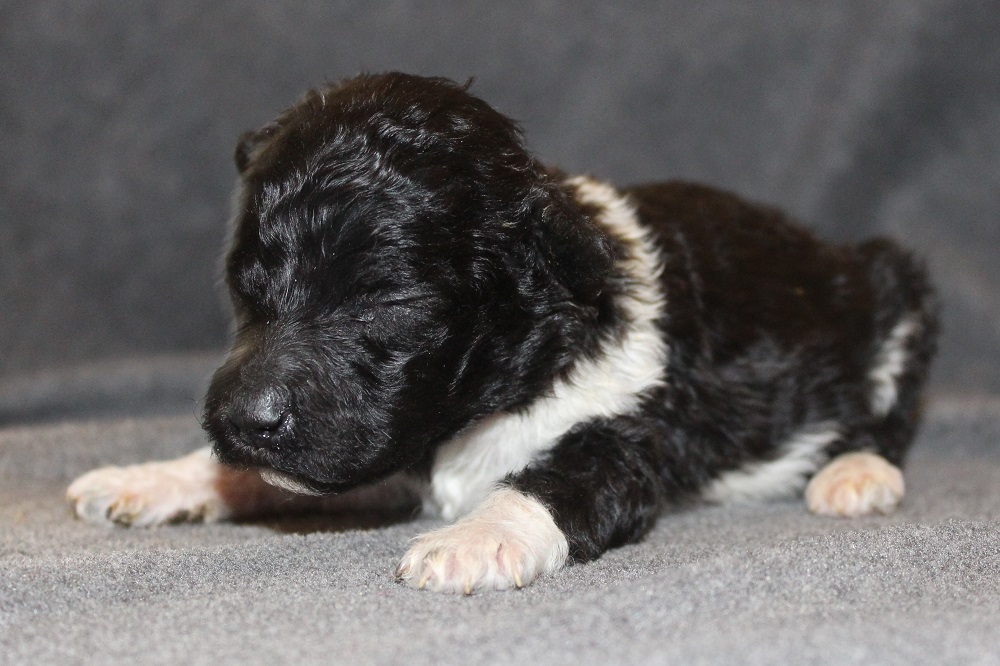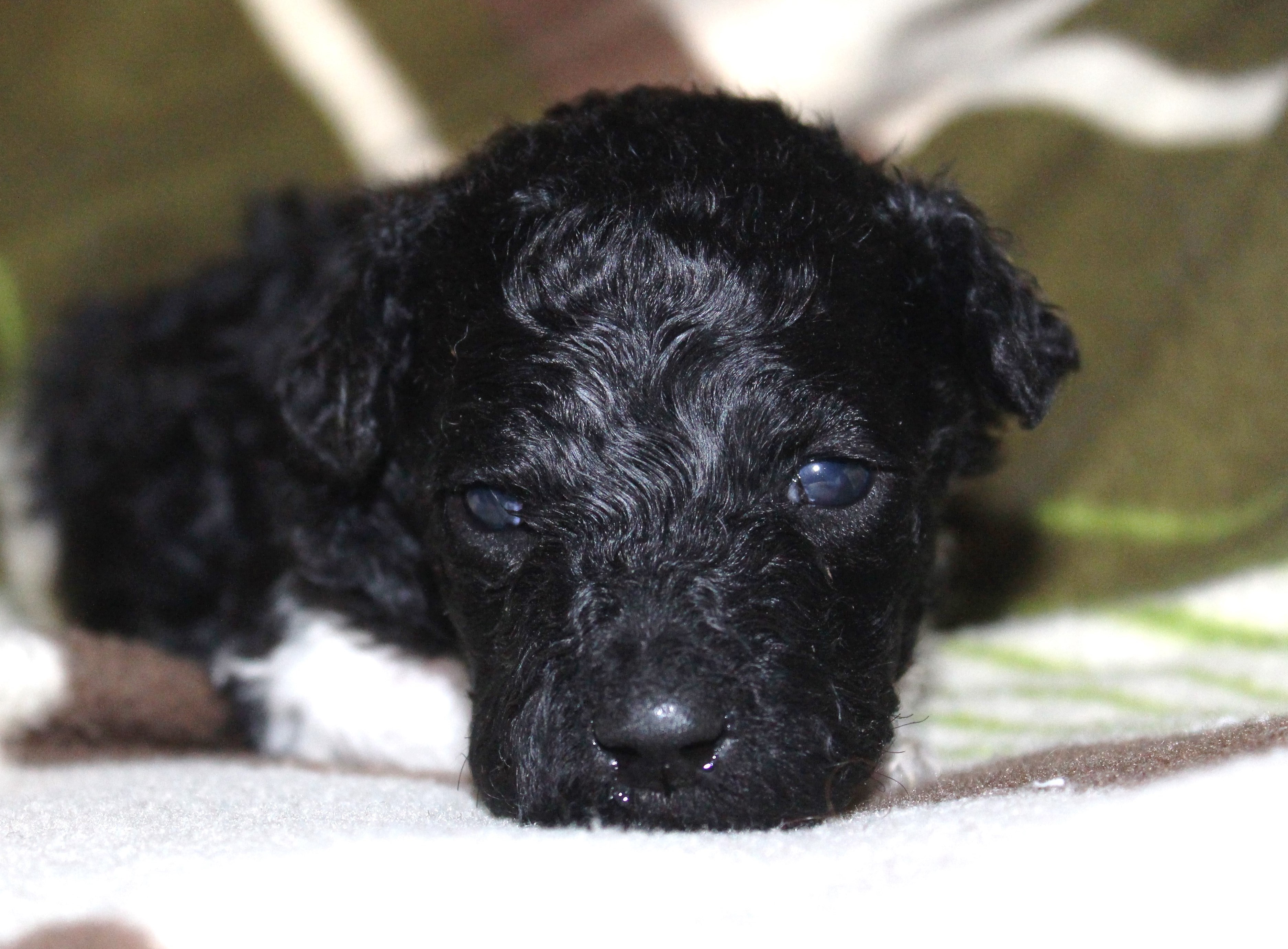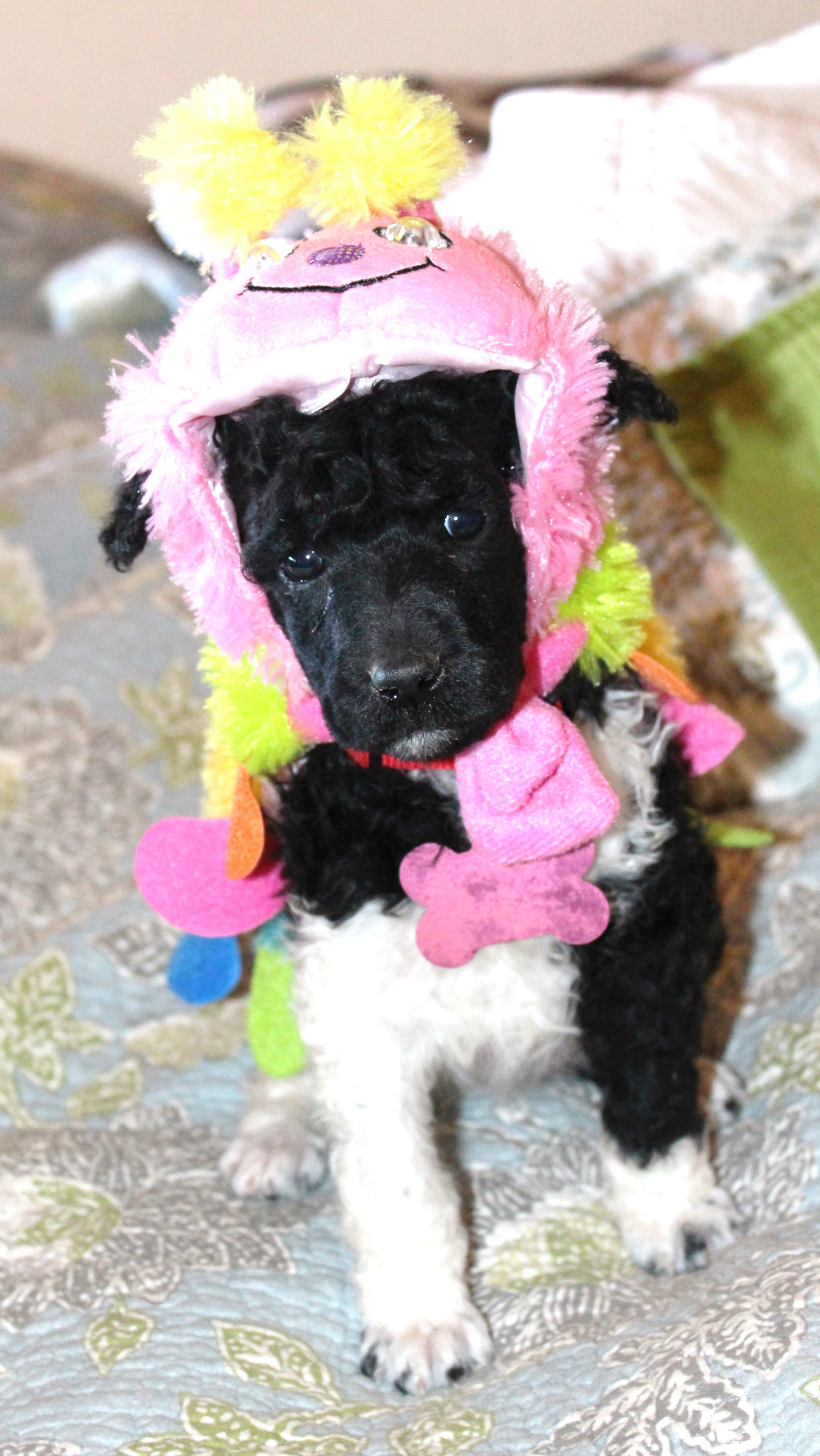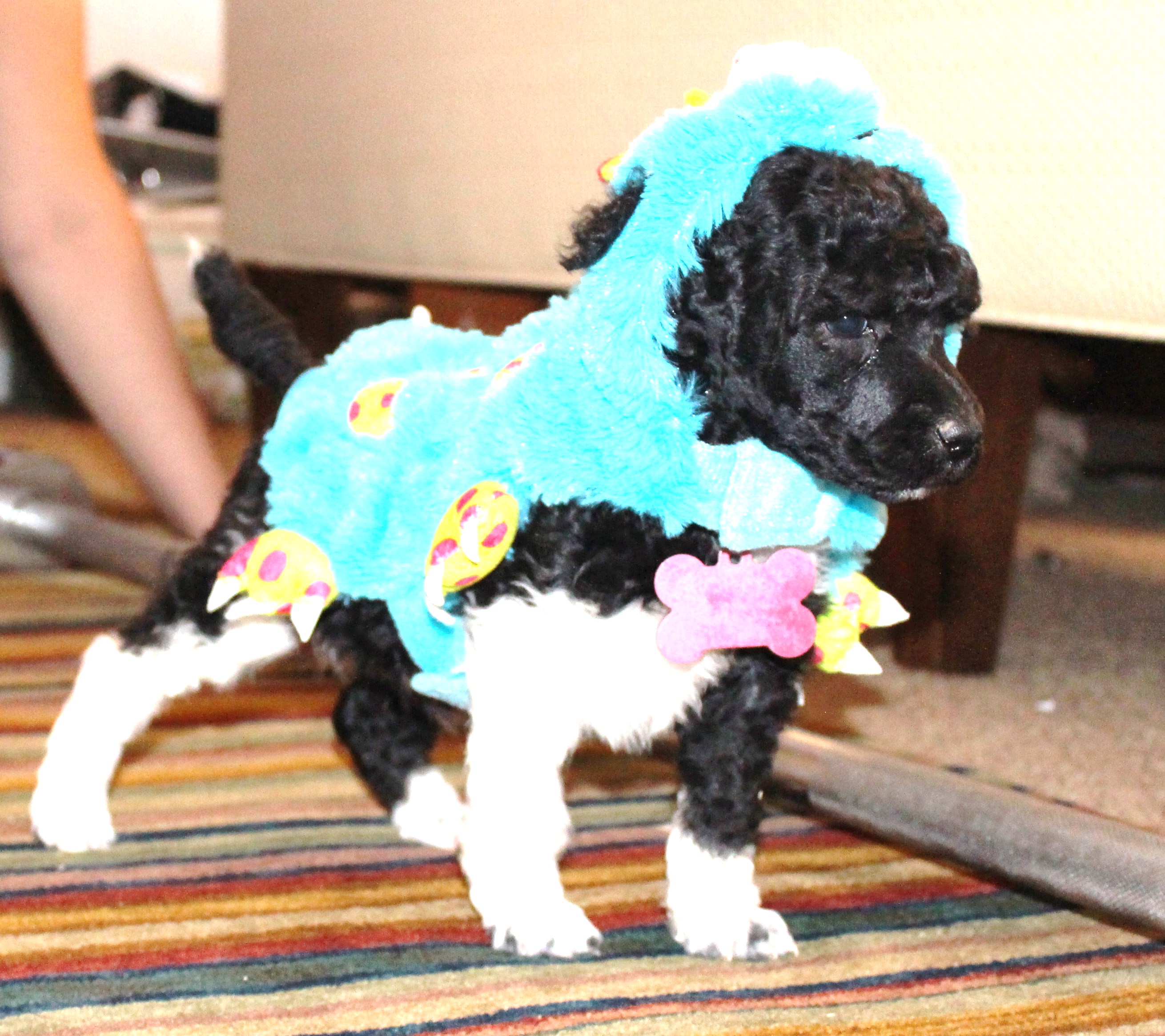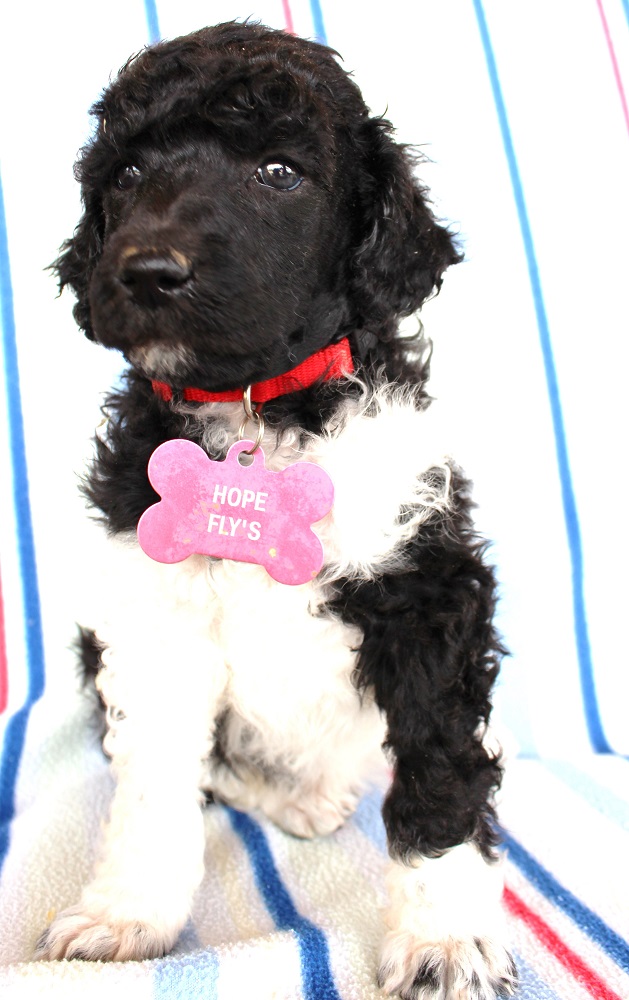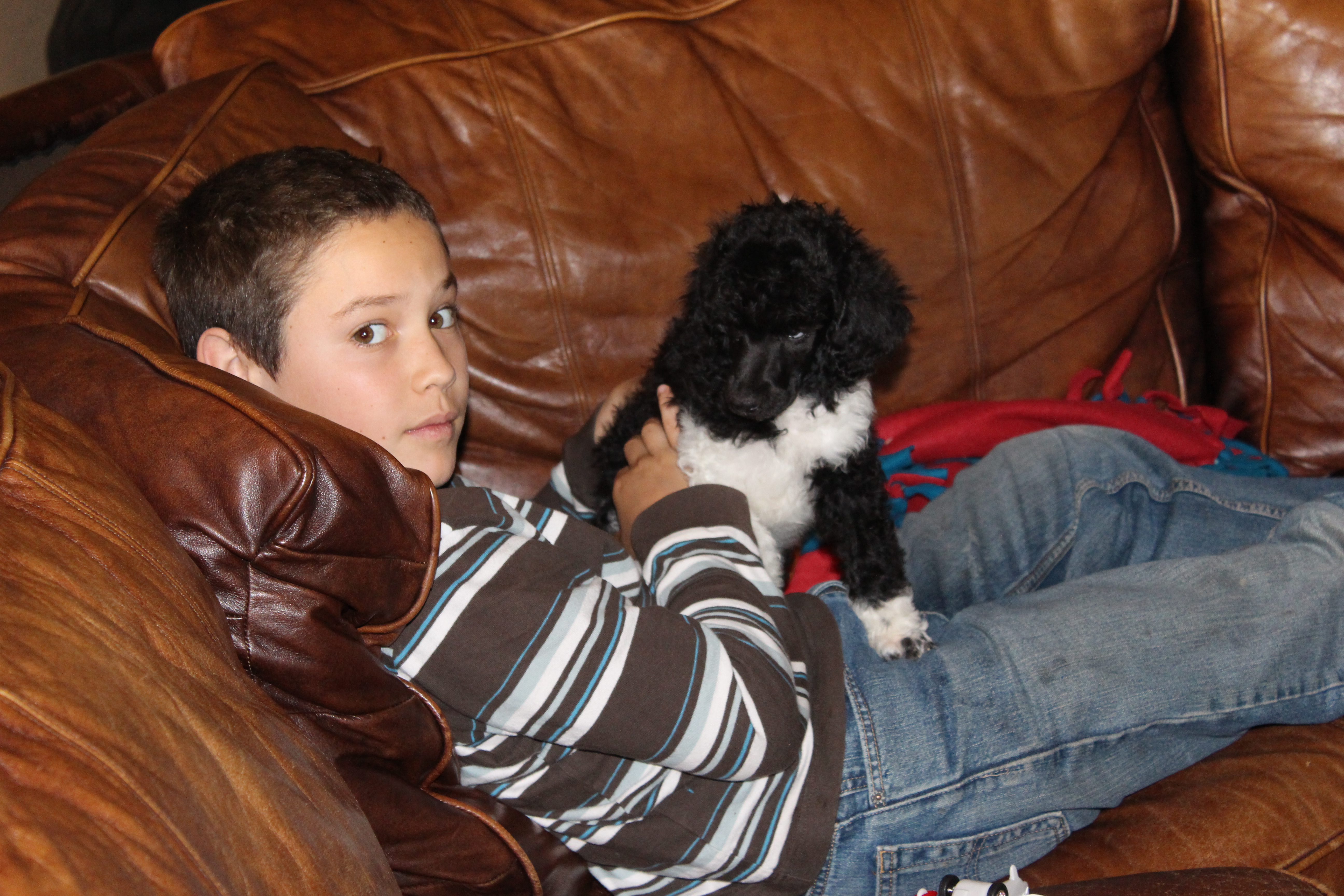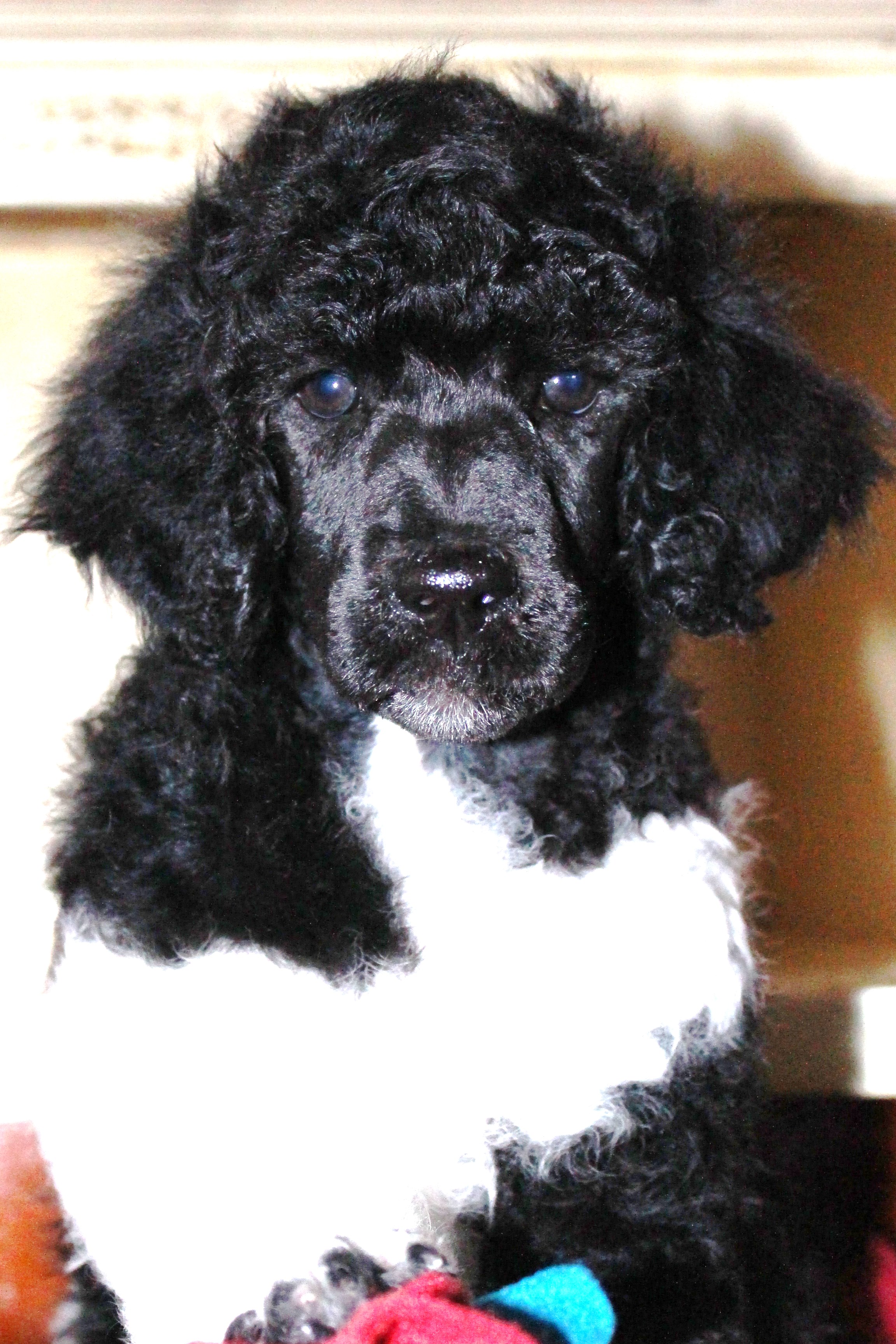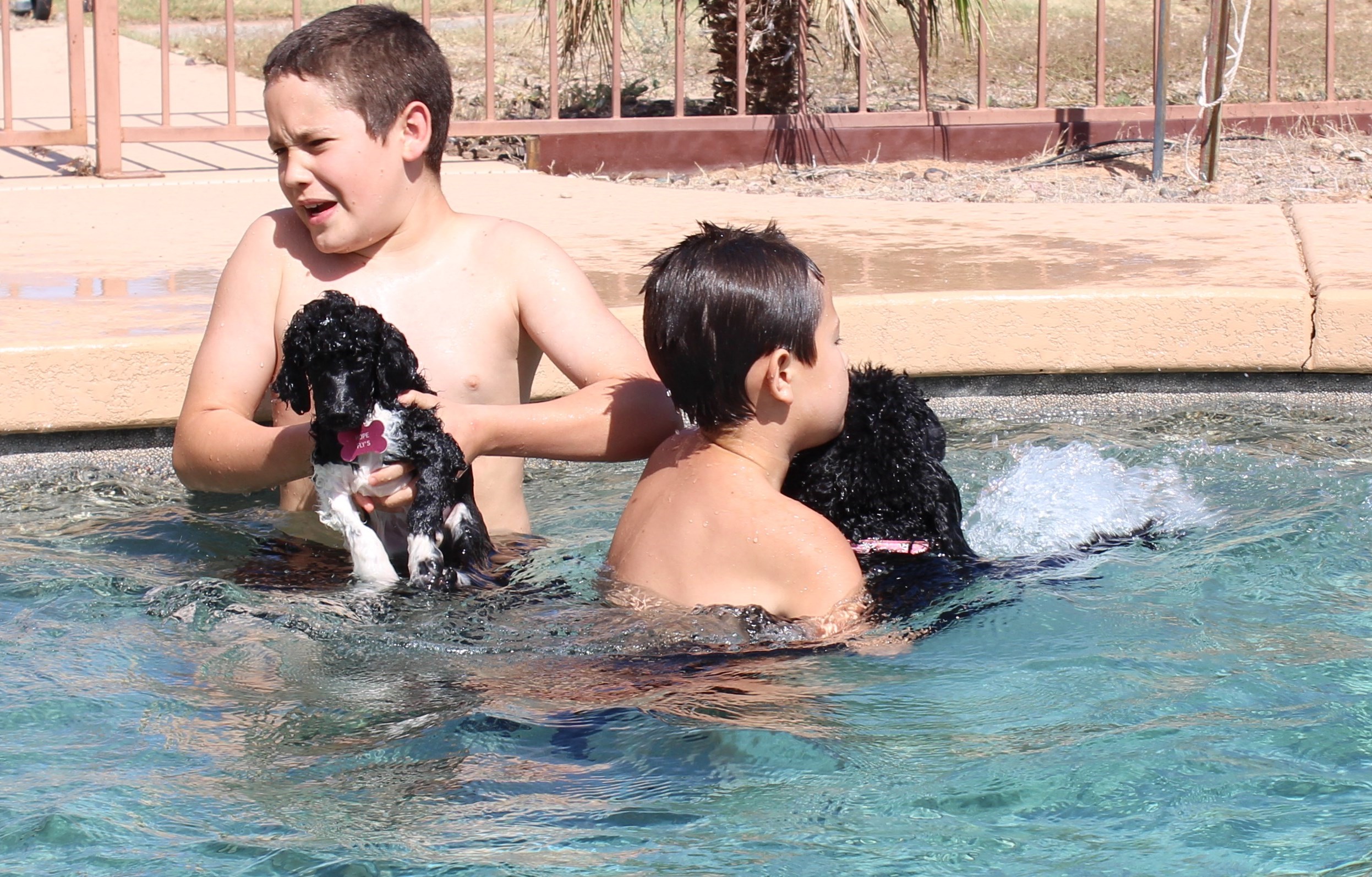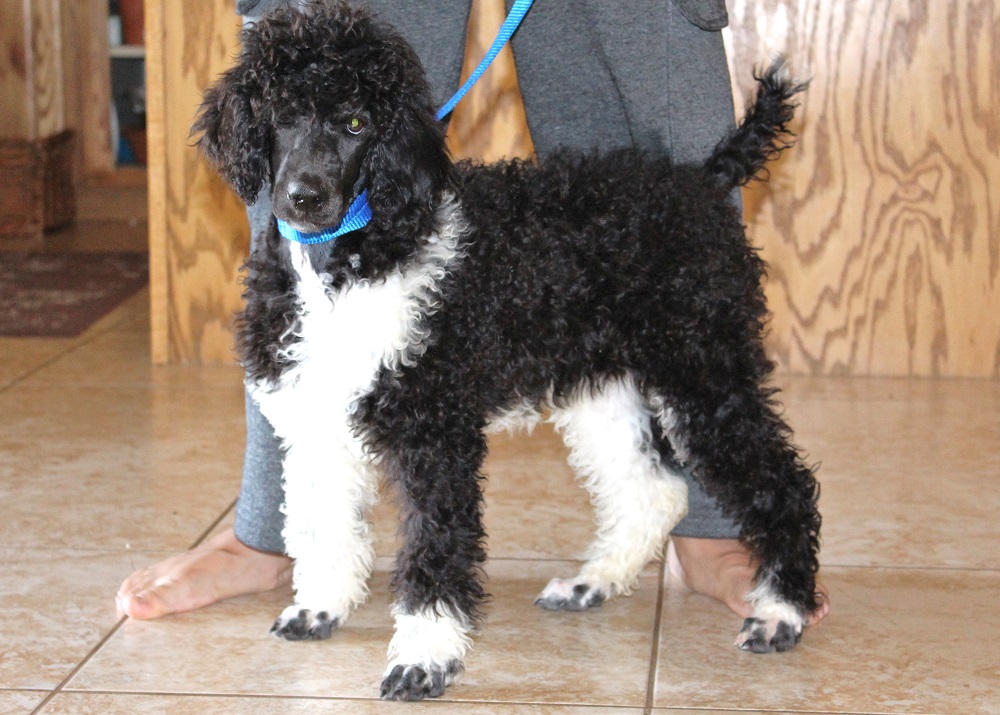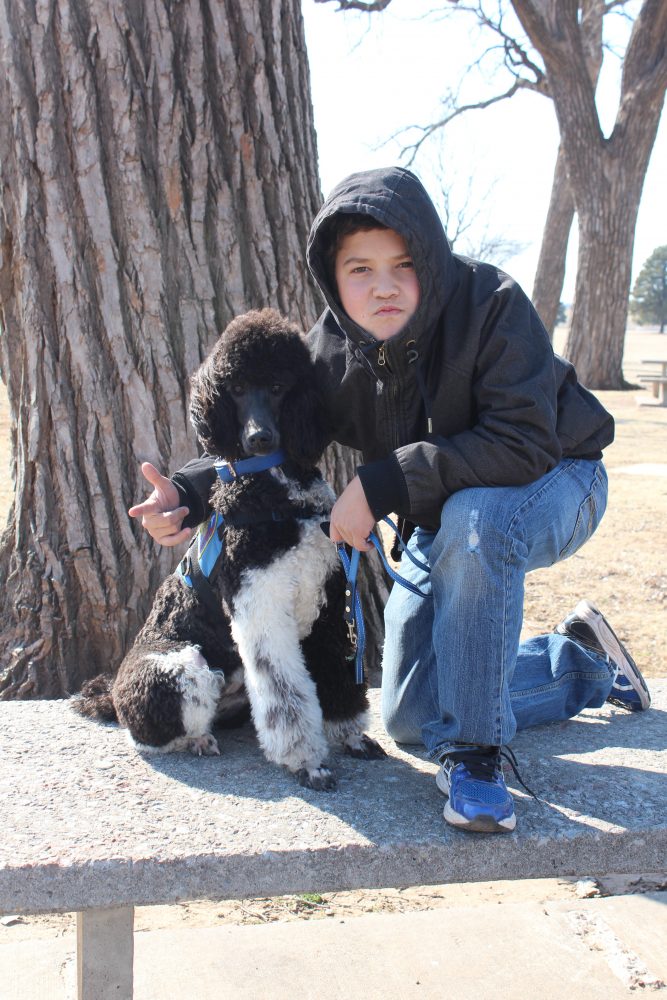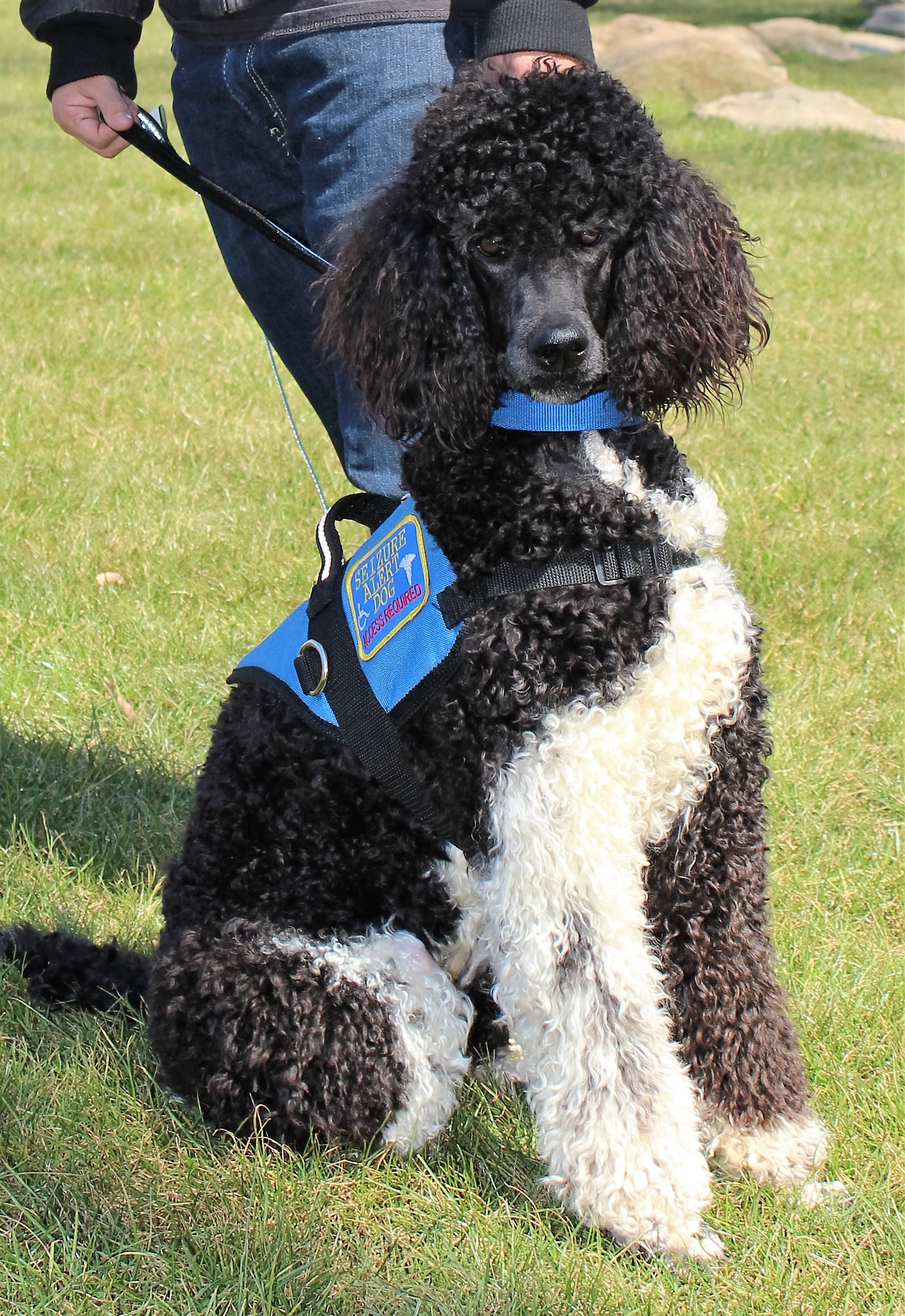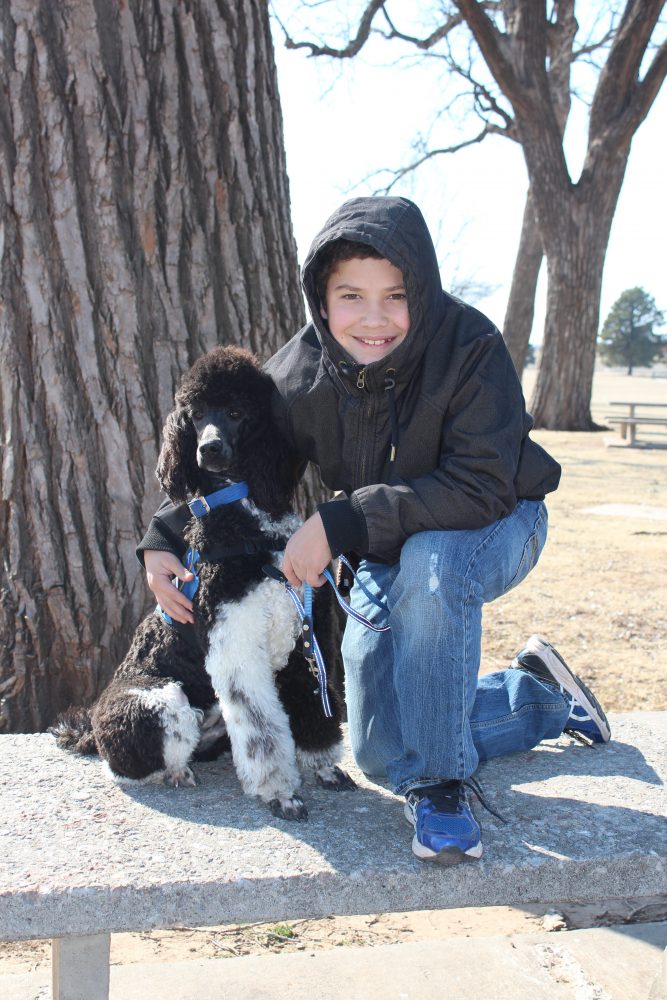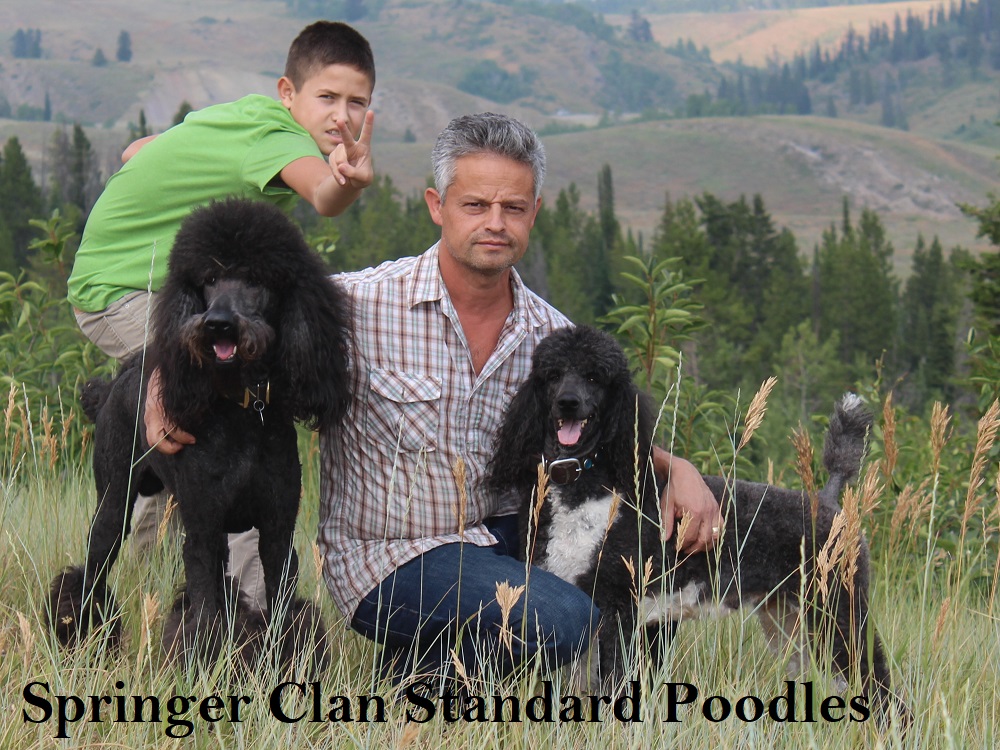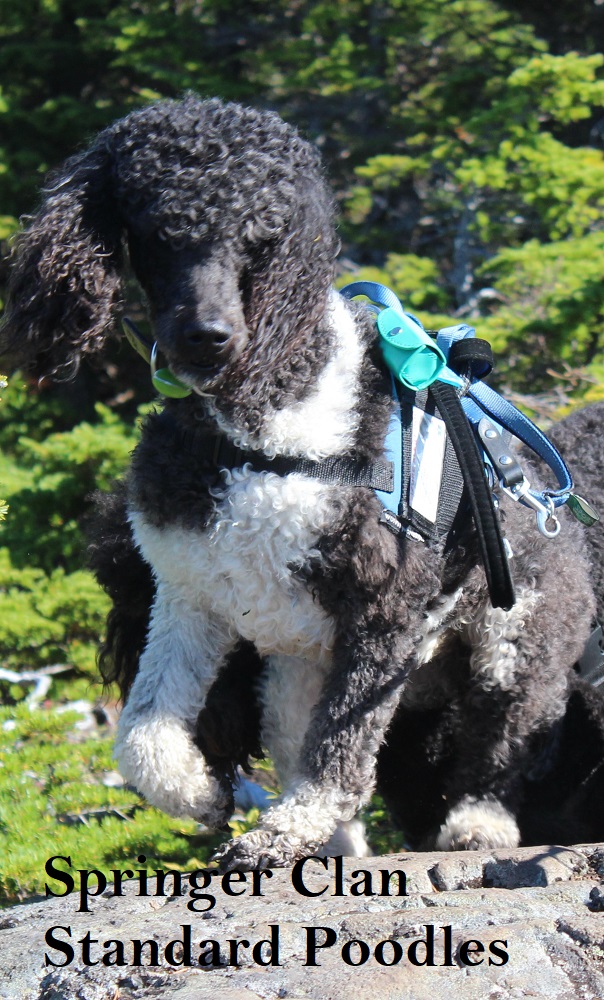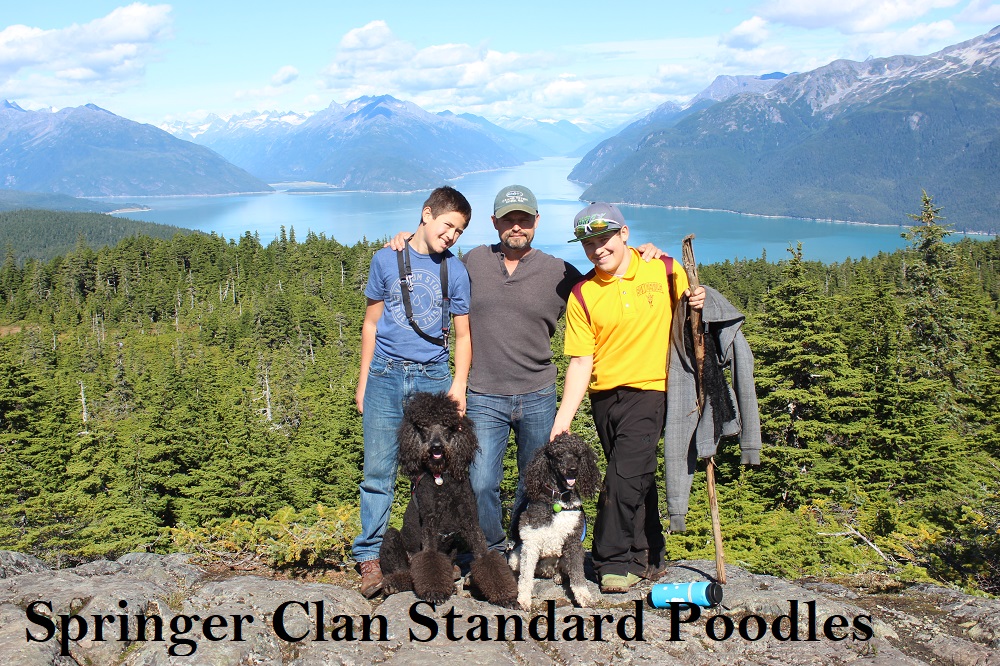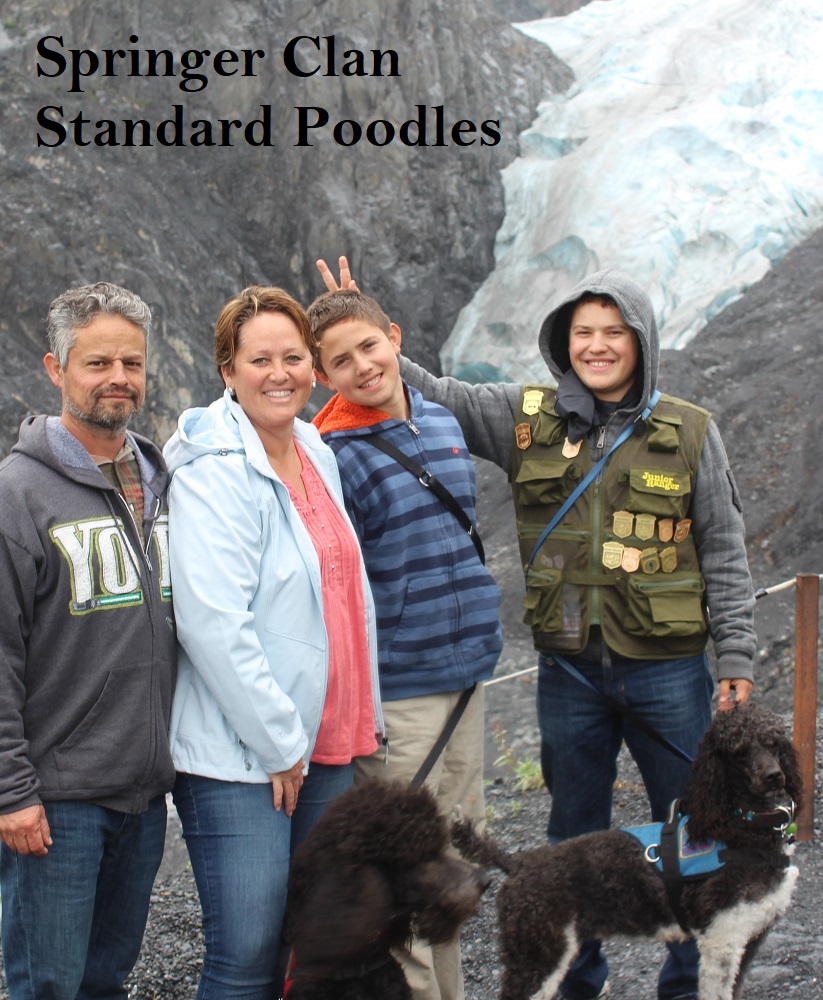 Fly's Testing Results
Vetnostic – DM (Degenerative Myelopathy) – Normal – Certificate Below
Vetnostic – Von Willebrand Type I – Clear – Certificate Below
VetNostic Neonatal Encephalopathy – Clear – Certificate Below
VetNostic Coat Color Testing – Brown – Bb (1 copy brown gene) Certificate Below
VetNostic Coat Color Testing – EE (No copy Red gene) – Certificate Below
DDC Vet – Progressive Retinal Atrophy Disease – NORMAL – Certificate Below
DDC Vet – Progressive Rod-Cone Degeneration Disease – NORMAL – Certificate Below
DDC Vet Uric Acid (Hyperuricosuria) Disease – NORMAL – Certificate Below
VetNostic – Coat Color Testing – Has 2 copies of Piebald gene (She is Parti Colored) – Certificate Below
OFA Hip Certification – GOOD – Certificate Below