Springer Clans Tamarii For Titus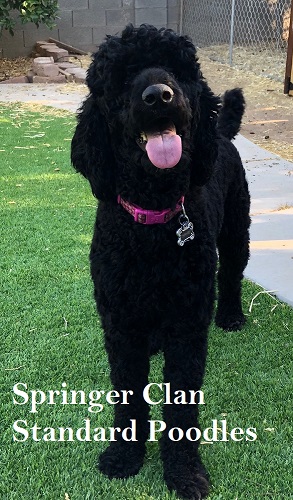 Tamarii is a SCSP through and through. She is out of Scarlett & Jojo breeding. Scarlett is out of Charlee & Flint breeding. Good red lines along with solid black lines means she will produce some very deep blacks and rich reds. We kept Tamarii for Titus who had just lost Jojo as his Service Dog, but it just was not meant to be, they didn't "connect" enough so that I would train her for his Service Dog. So I posted her as a possible Foster and her new family came in the picture. She lives with The Stockard Family here in the Valley and is thriving. She is now in my breeding program since she carries some wonderful lines not only in color but in temperament.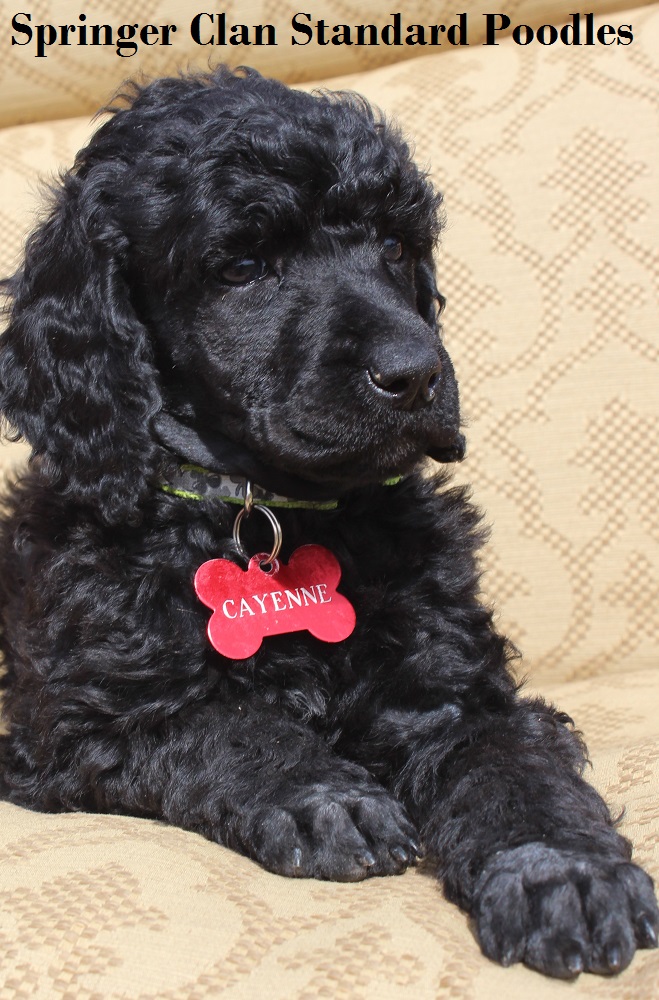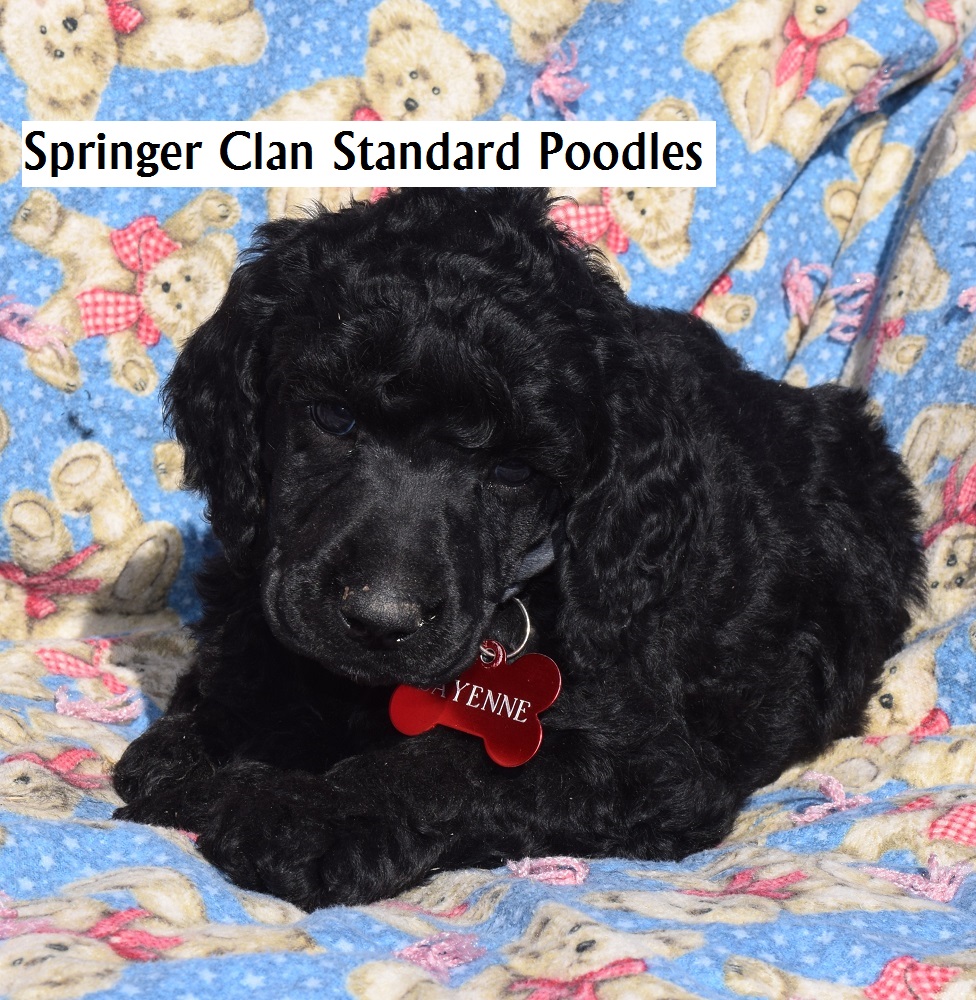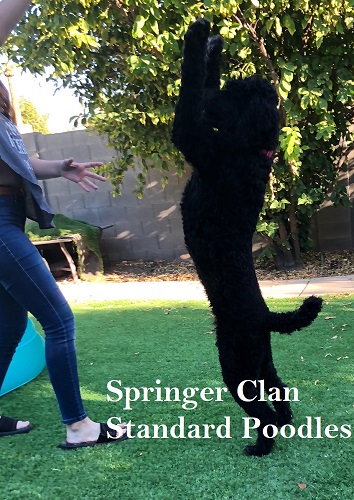 I have completed all her age appropriate testing and of course she has passed with flying colors.
Springer Clans Tamarii For Titus – Documentation
Height – Still Growing" at the shoulder
Weight – _____ lbs
10 Generation COI -______% (Under 10% is desirable) Information found in Poodle Pedigree website
VetNostic – Neonatal Encephalopathy w/Seizures (NEwS) – Normal – Certificate Below
DDC Labs – DM (Degenerative Myelopathy) – Normal – Certificate Below
DDC Labs – von Willibrands Disease Type 1 – Clear – Certificate Below
Vetnostic Color Coat DNA Test – B/B – Does not carry Brown and cannot produce brown – Certificate Below
Vetnostic Color Coat DNA Test – Does not carry D/D – (Dilute gene) Will produce full color – Certificate Below
Vetnostic Color Coat DNA Test – Carries one red gene – E/e – Can produce Red offspring
DDC – Hyperuricosuria – CLEAR – Certificate Below
DDC – PRA – prcd – CLEAR – Certificate Below