Springer Clans Indigo Sky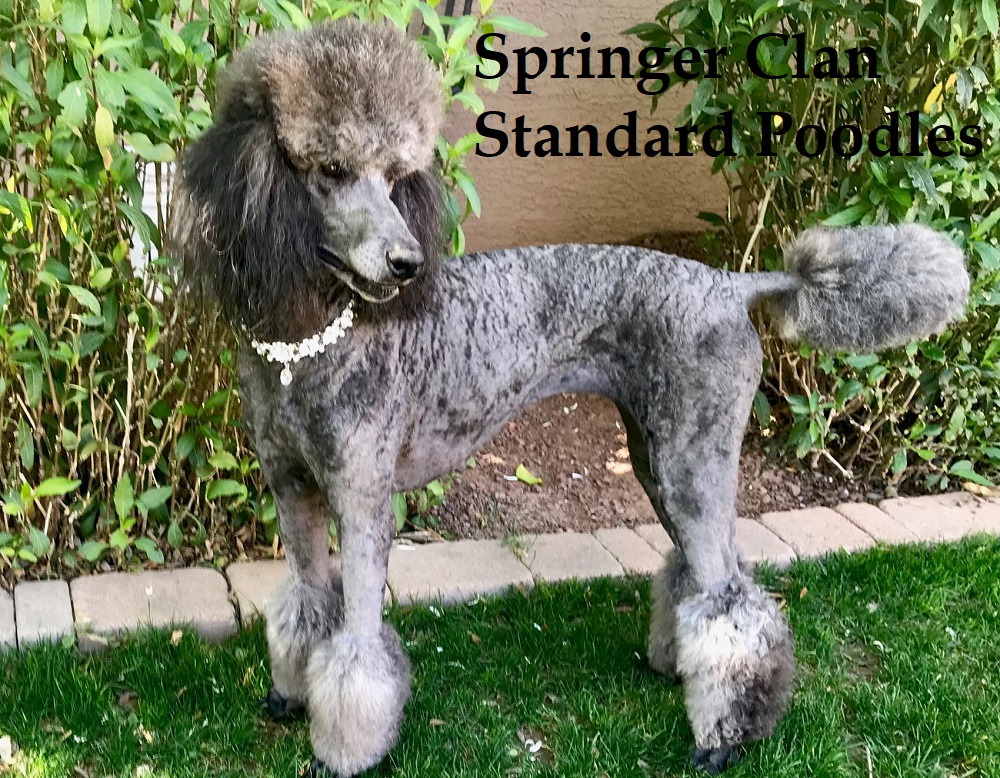 Indy is a very special girl. We fell in love with this girl from Austin Texas. Jody treats her pups like her children and is very much involved with their care and upbringing. She actually has turned her garage into a nursery for every litter! Indy's mother is Blue, and her father is a Silver. Very tall and graceful with a wonderful pedigree and humble family roots.
Indy lives with the Debus Family here in the Valley (Glendale, AZ) along with her 3 furr siblings Onyx, Buck, and Ginger as well as her two human siblings. The Debus Family have taken a liking to Indy because of her loving and docile nature. She just wants to be near you and is happy to do JUST that.
Indy lived with us when we first got her, but when she was about 5 months old, we could see that she needed much more attention than we could give her here on the Springer Ranch. We invited our good friends, The Debus Family (who recently had lost 2 of their older dogs) to come for a visit, and clearly there was a connection, they took her home to join their pack (Onyx and Ginger). We visited their home shortly after and it was very obvious it was a perfect fit, for Indy has settled in and was happy as a clam!
Indy's age appropriate testing has been completed and we will continue to watch her grow into an elegant Blue Beauty. Then we will decide what Stud will be the best match for not only her color, but also her temperament and genetic background. Keep watching this girl, she will be having some beautiful SCSP babies for all of us soon!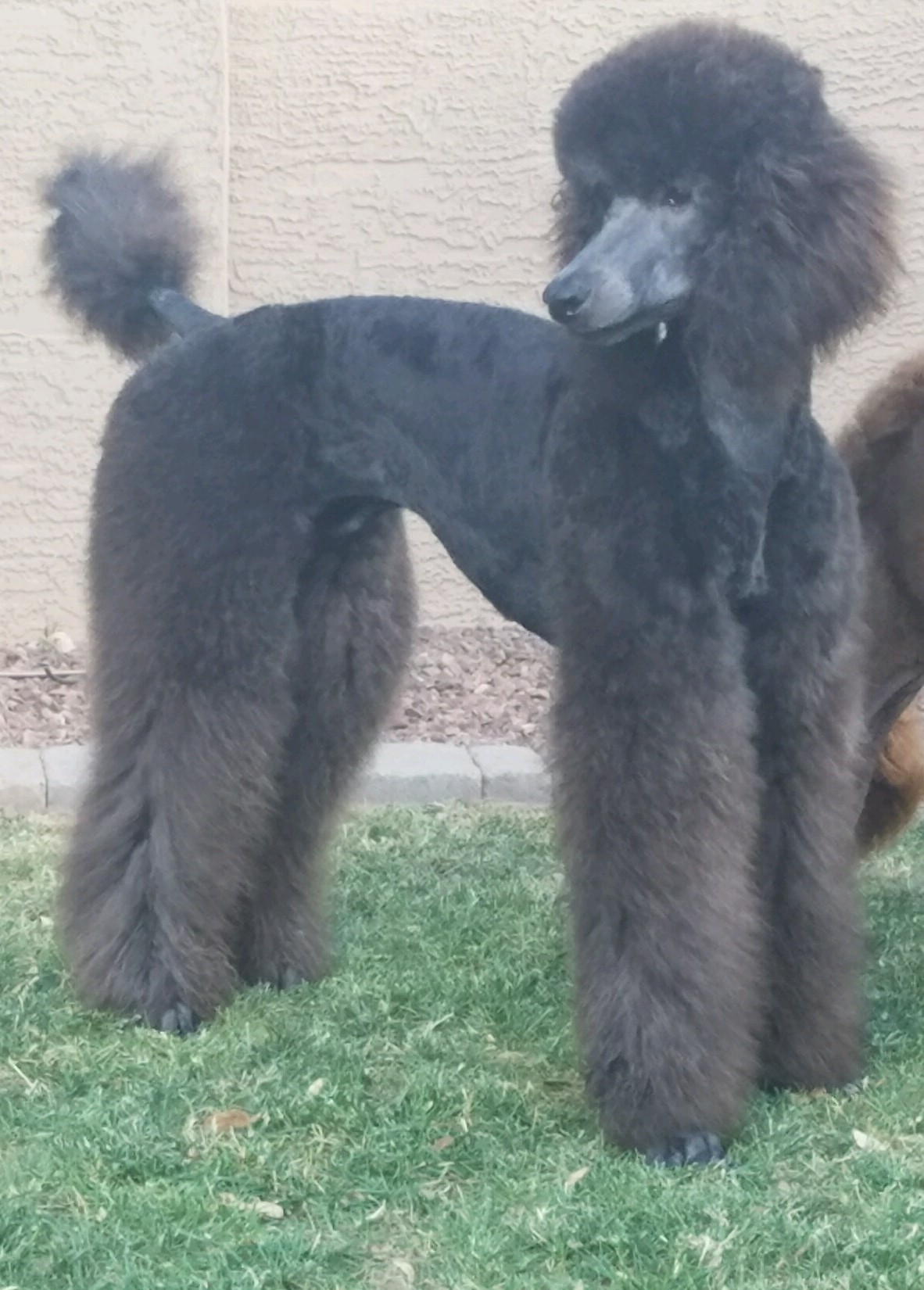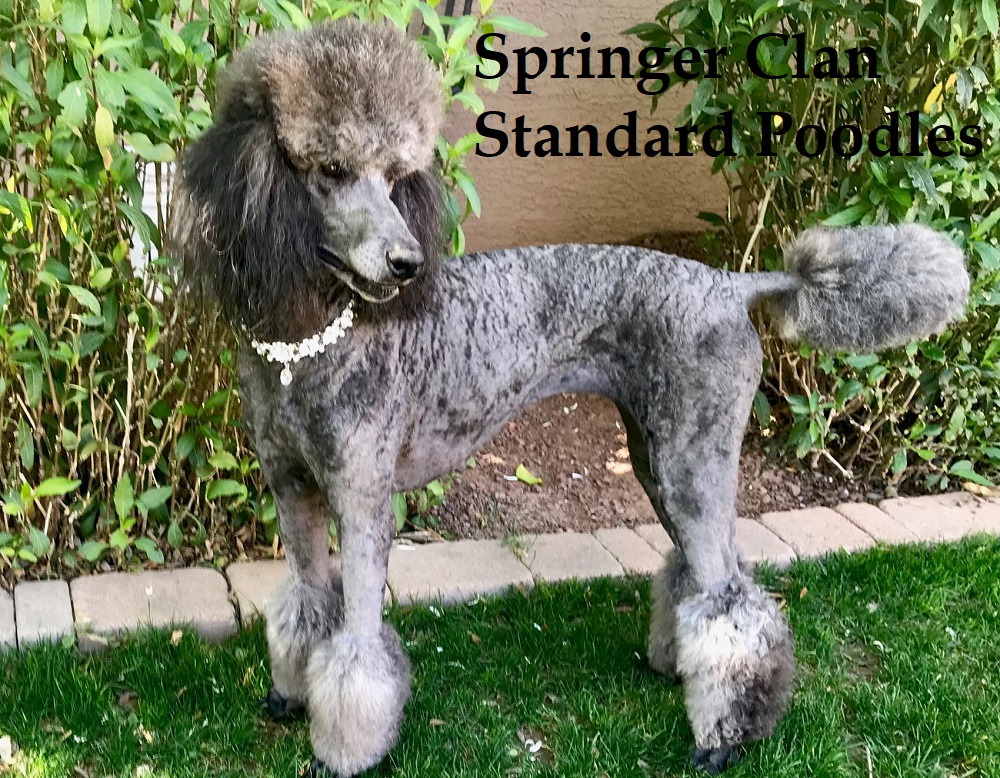 Springer Clans Indigo Sky – Test Results
Indy is a lean, tall, drink of water….she is tipping the scale at 50 lbs .