Guardian/Foster Program
You might ask, "What is a Guardian/Foster program?", and the answer is very simple: It is a program that many breeders use to continue to improve their lines without turning themselves into a Poodle Hoarder! Sounds funny, but it is really serious. As a Breeder who is committed to breeding the fabulous dogs you desire, I also can only keep as part of my family a certain number of dogs, after all, I can only stretch myself amongst so many furr-babies! So the solution is to find awesome homes for a select few of the dogs I have, so that they can be loved the way they deserve, and yet my genetic pool continues to grow and expand the way it should. This is how it works…..
I choose a pup, either one that I have brought into my fold, or one that is birthed by one of my breeding pairs of dogs. I choose based of the pairing of parents, color, genetic profile, temperament, and confirmation. Sometimes I keep the pup, especially if the pup is female, for up to 12 months to lay the ground for Springer Clans basic obedience requirements, and sometimes, if I think the family is up to the task of training sufficiently, I will have the family take the pup at 8 weeks old to be a part of their family. Either way, the puppy is loved and raised in a family environment and treated as part of the family unit.
SCSP pays for and does all necessary and age appropriate testing on any puppy in a Guardian/Foster home.
At the age that SCSP deems appropriate and in the time frame that works for SCSP breeding program the dog will either be bred to SCSP chosen Stud, or be Studded to SCSP chosen female. SCSP has ALL breeding rights to said dog for a total of 5 years from date of birth.
SCSP is responsible for – Any and ALL costs associated with breeding – testing, prenatal and postnatal care, vet appointments associated with breeding, board and feeding while on our property for breeding or whelping, and all puppy related costs.
Guardian/Foster is responsible for – Everyday food, vet checks, shots, worming's, illnesses, grooming costs (using SCSP Mobile Grooming) and transportation to and from SCSP for either stud service or breeding (aprox 1 week), or whelping (aprox 4 to 5 weeks).
Once the 5 year term in fulfilled, SCSP with spay or neuter said dog and sign over all documentation to Guardian/Foster Family.
If you are interested in this program, please contact SCSP and we can discuss it further.
Check out our Guardian/Foster Families and their very happy dogs on this site!
Nova (Apricot Female)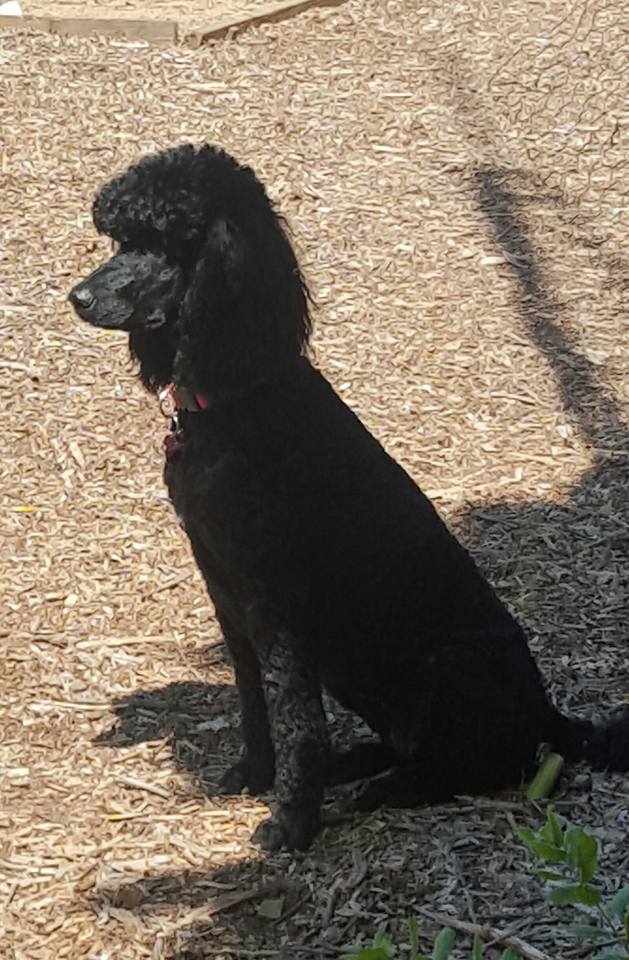 Maddie (Black Female) Koba (Silver Male)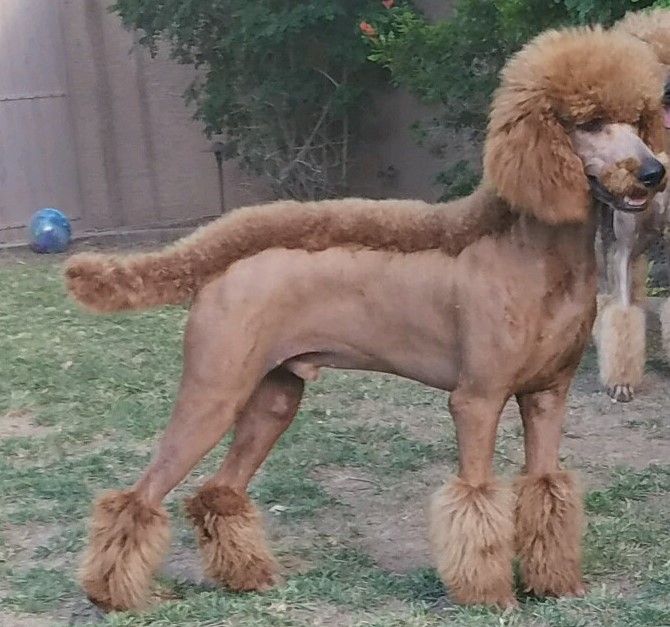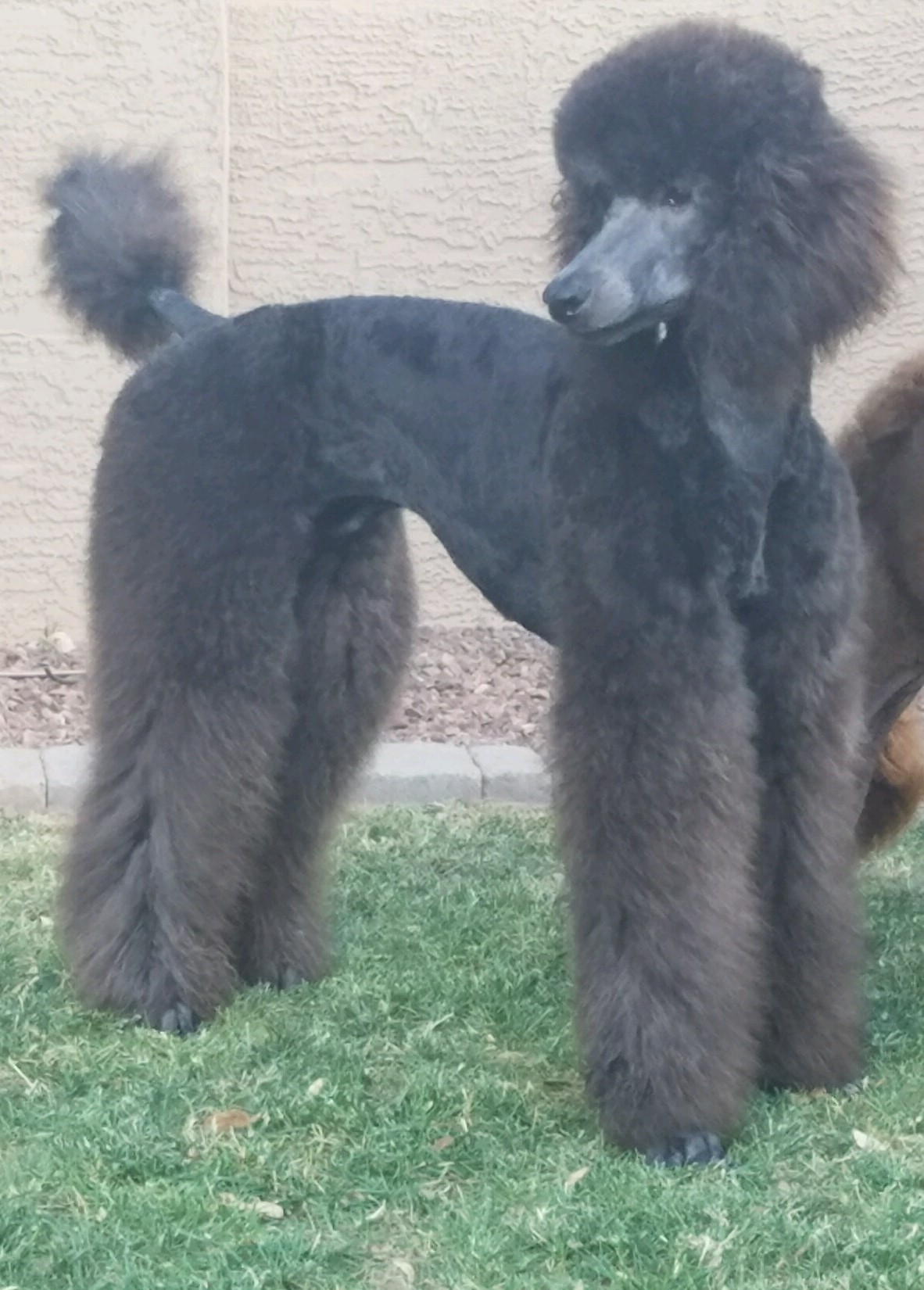 Buck (Red Male) Indy (Blue Female)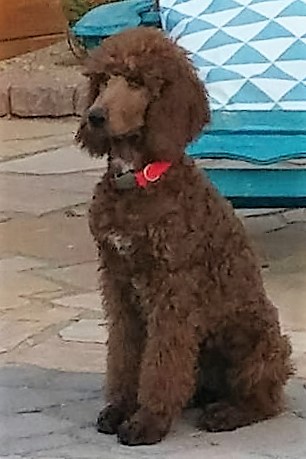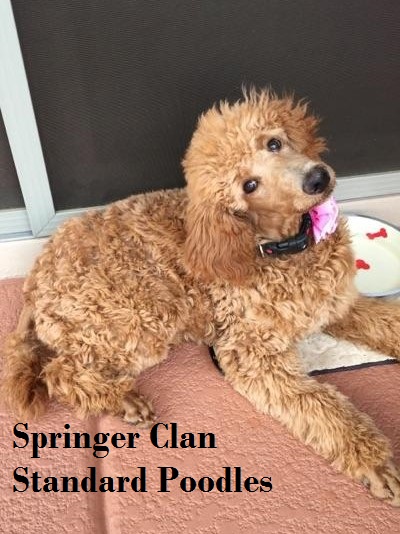 Pepper (Red Female) Tasha (Light Red/Apricot)