Springer Clan Standard Poodles
Phoenix, AZ – Our Dams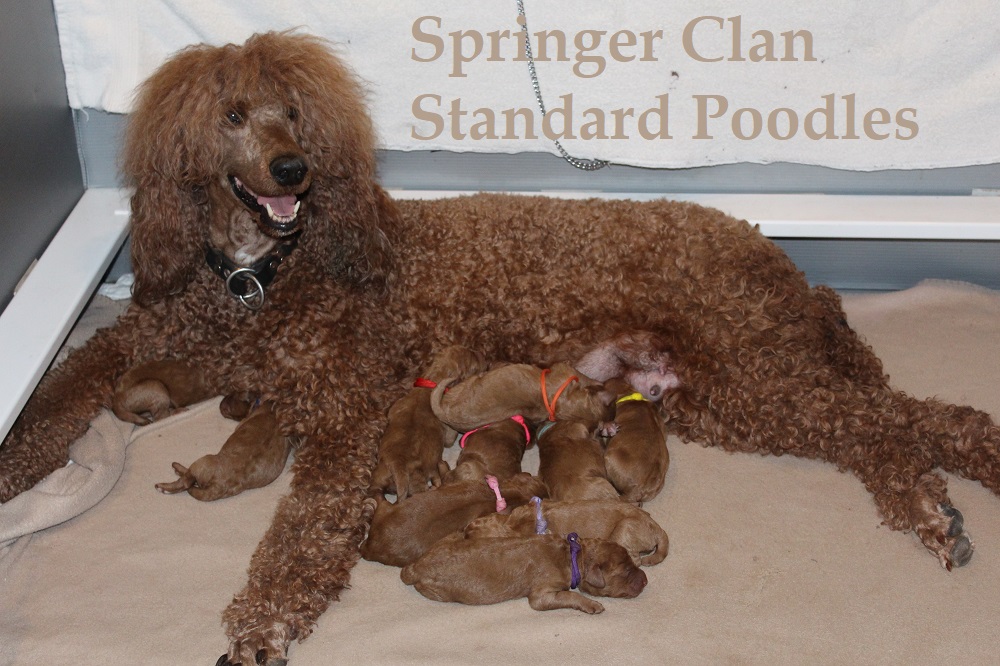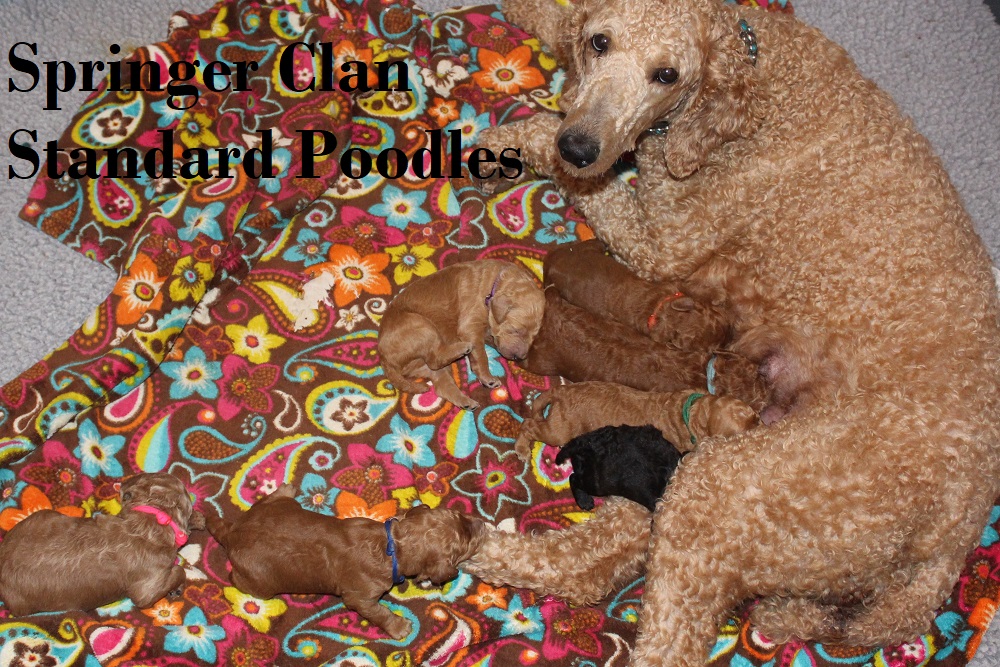 Below are photo's of all our Dams – Mothers. A few live with us, and most live with their Guardian/Foster families. All our moms are raised to be confident and flexible mothers so that you also receive a confident and yet flexible puppy to add to your family.
NOTE: If you want to view a particular Dam all you have to do is HOVER over the Dam tab to the left with your mouse and all the Dam's will pop up, click on the Dam you wish to view.
Our mothers, when pregnant are given prenatal supplements, Oxy Mate as well as Nuvet, and when they deliver are given postnatal supplements, Oxy Mama as well as Nuvet. They are all fed a high quality food, ACANA Beef, and are given basically whatever they want to thrive. Guardian Moms come to me for breeding and whelping of pups and then return home to their families when the CHOOSE to wean their own litters. We never force a mom to wean, as long as they are healthy and willing we allow it until the day the pups or Mom go home. This makes for happy Moms and happy content pups.
All litters are born in our master bedroom under our constant supervision until 4 weeks old. They are then moved outside with their mother where they begin to enjoy the outdoors and real food. They learn to potty away from where they eat and sleep, which is the beginning of potty and crate training. They also get the run of a huge grassed back yard along with cats and guinea fowl who keep them critter free.
For the first week (4) all pups are fed a mixture of kibble mush, raw ground turkey, cottage cheese, and supplements consisting of a probiotic and Nuvet supplements. For 3 meals a day pups sit with me, and I hand feed them meat balls when they calm down and look me in the face. This creates calmer, more focused pups which in turn creates confident and calm adults. This "game" also encourages any pups who are naturally shy or aloof to come out of their shells. The second week (5) I don't make the mush so soft and begin taking each pup out individually to feed from a bowl and work on patience and focus exercises….when they calm down and give me their attention, they get food. In the third week (6) the food is more firm (so that they can transition to kibble) I begin to put all pups bowls down at the same time when they all calm down and give me their attention, and will continue this until they go home at 8 weeks old. This exercise teaches pups that when I get what I want, attention and focus, they get what they want, food and love reward. The benefits of this "game" is well worth all the extra work for me.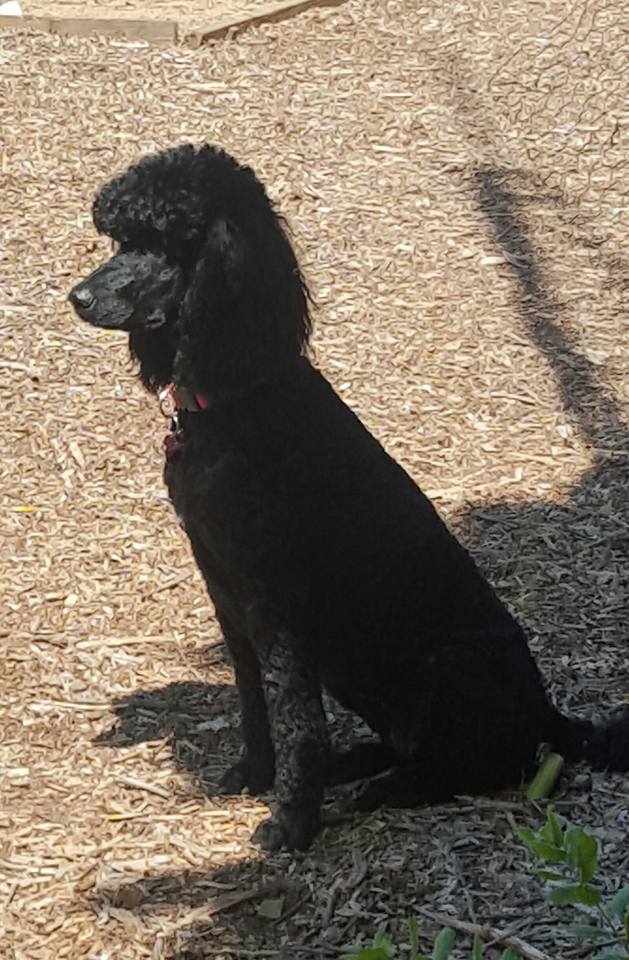 Guardian – Nova (Apricot with Liver Points) Guardian – Maddie (Black )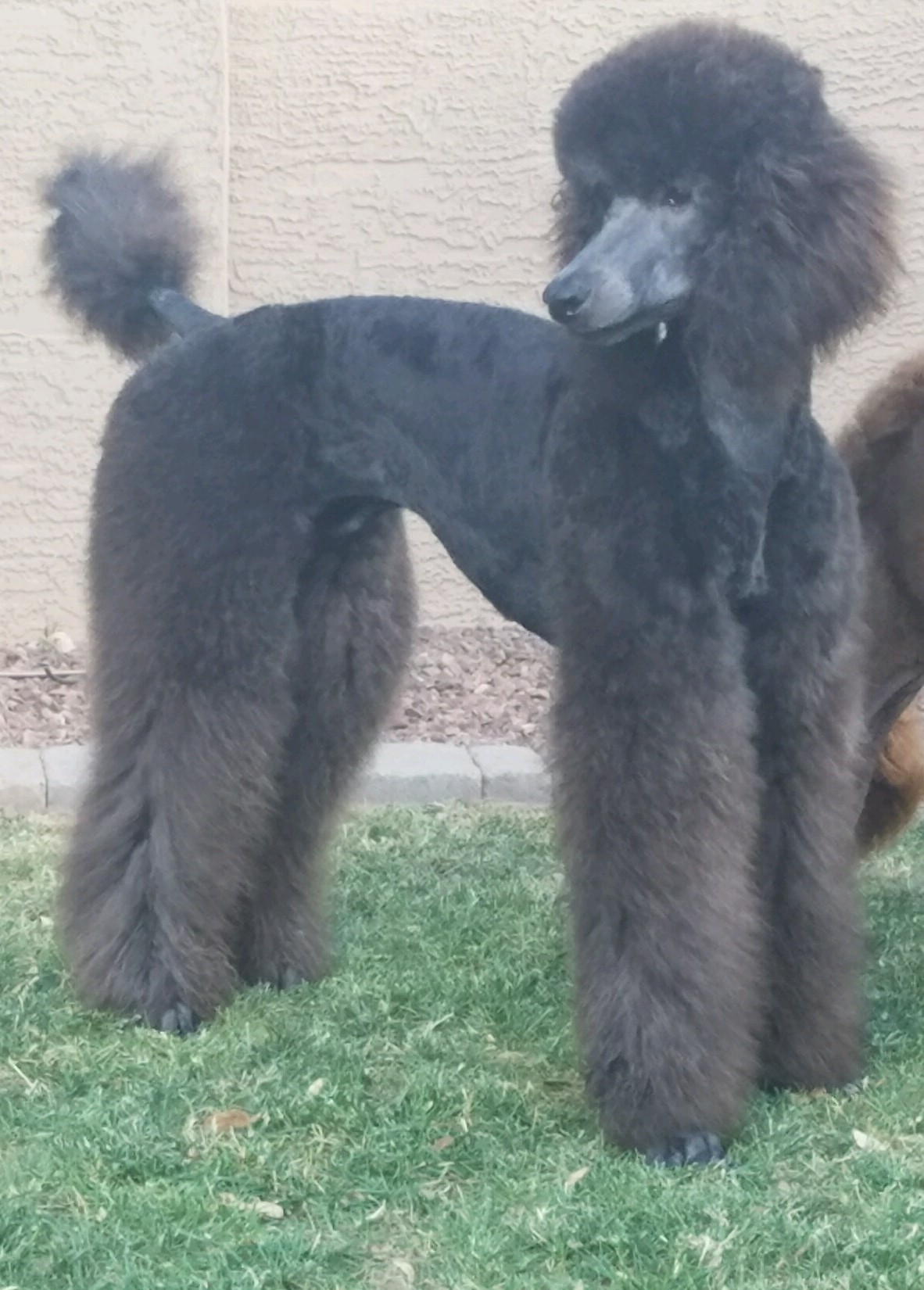 Guardian – Indy (Blue Female) Guardian – Pepper (Red )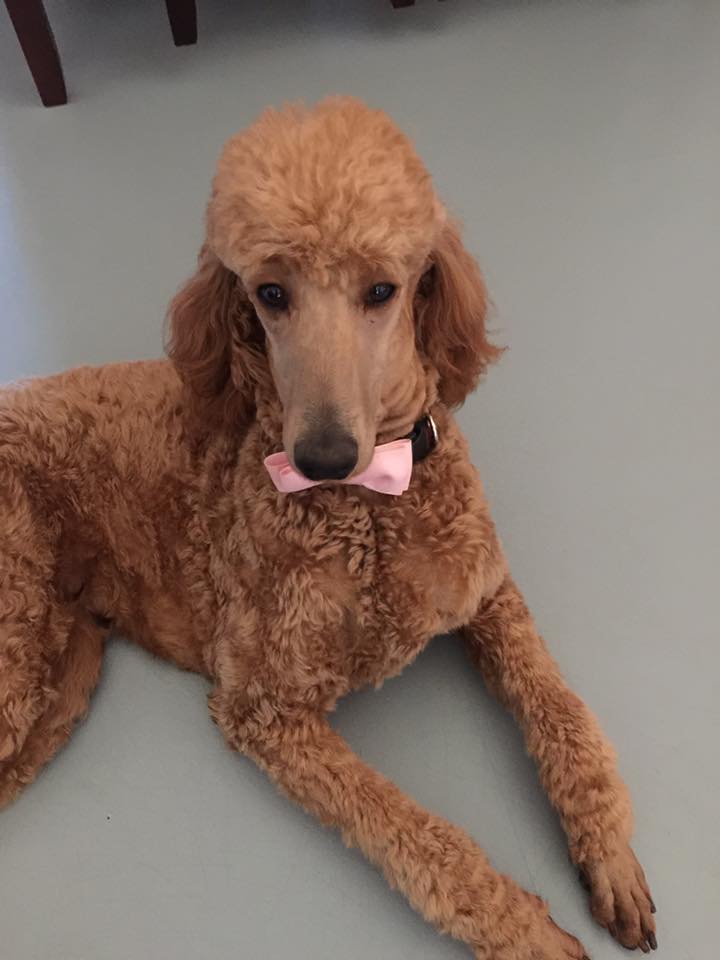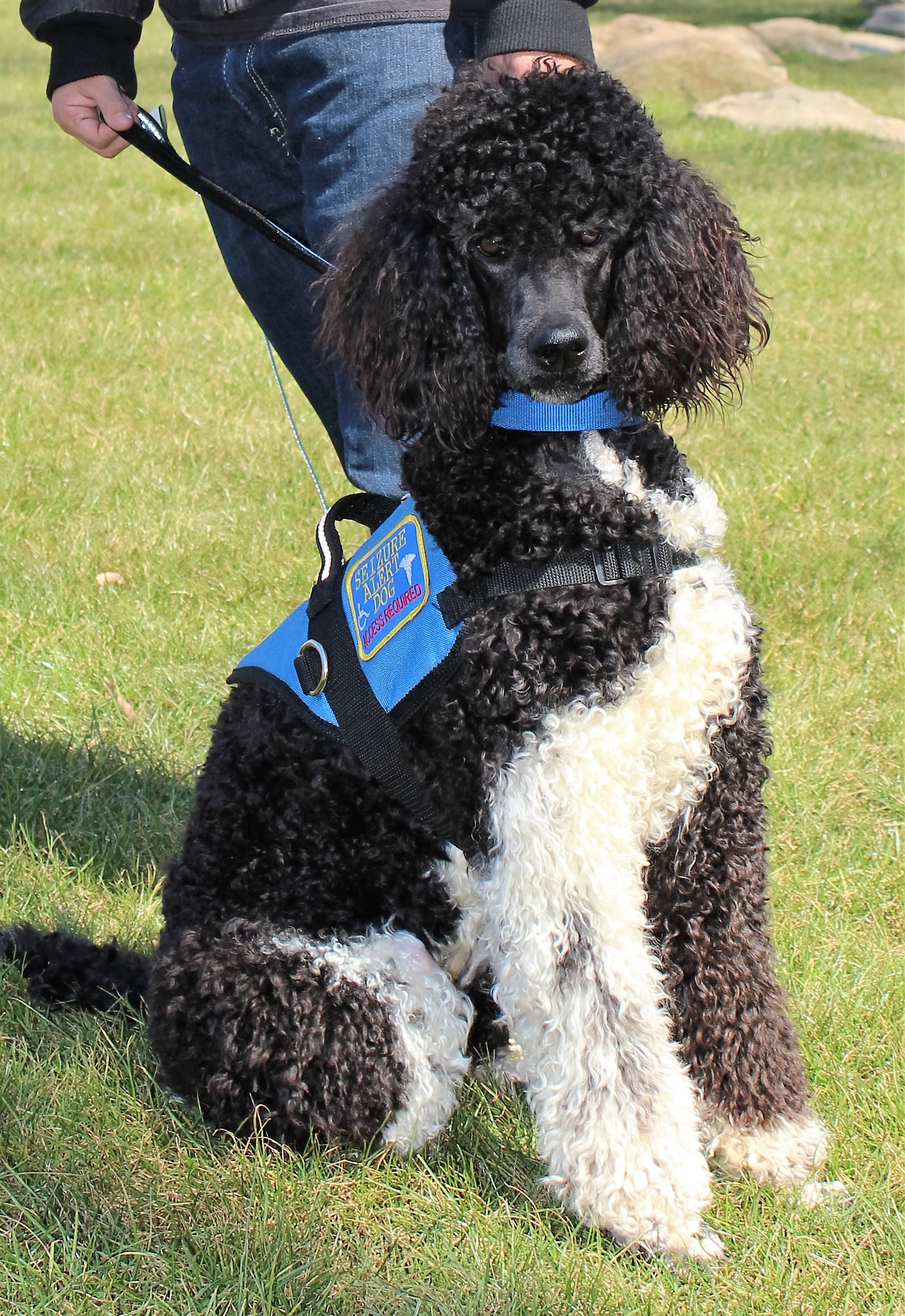 Guardian – Tasha (Dark Apricot) Our Sons Service Dog – Fly (Blue & White)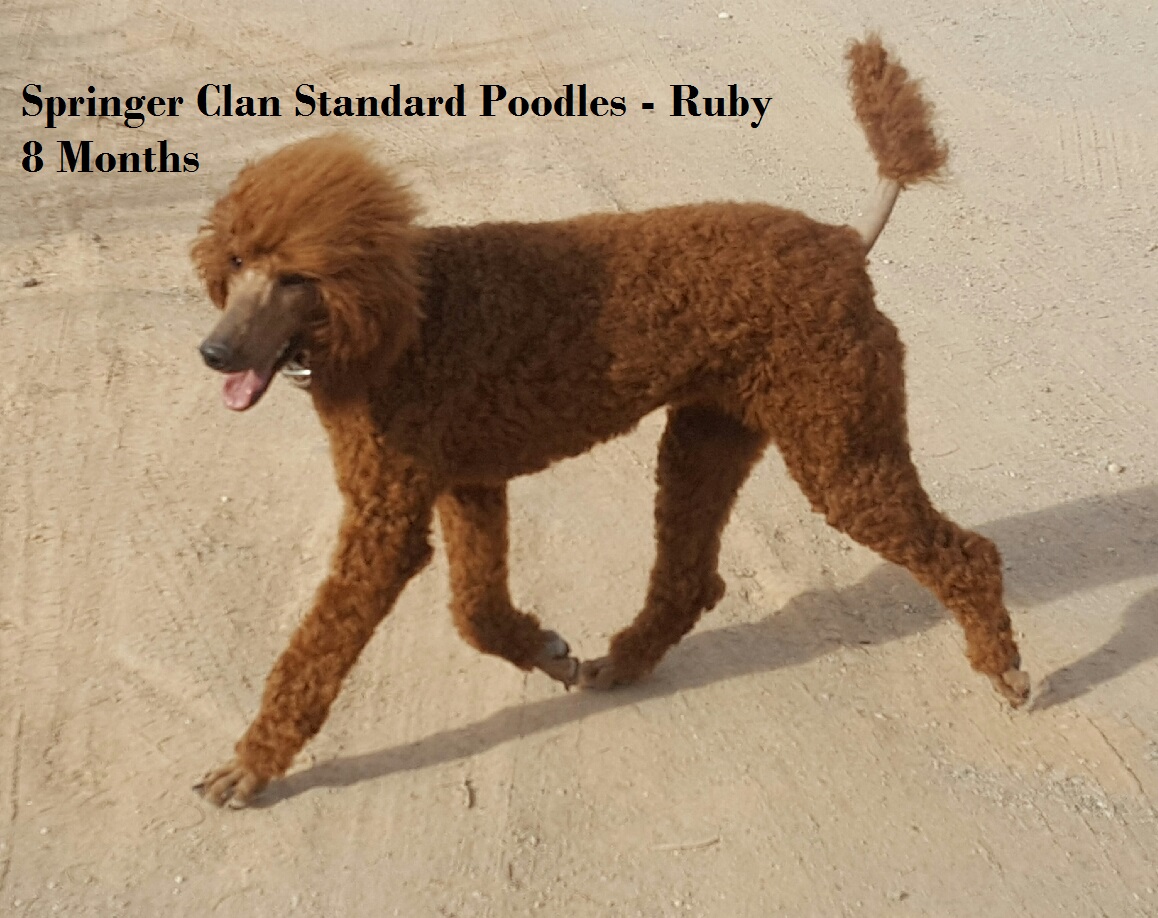 Guardian – Pearl (Silver) Guardian – Ruby (Red)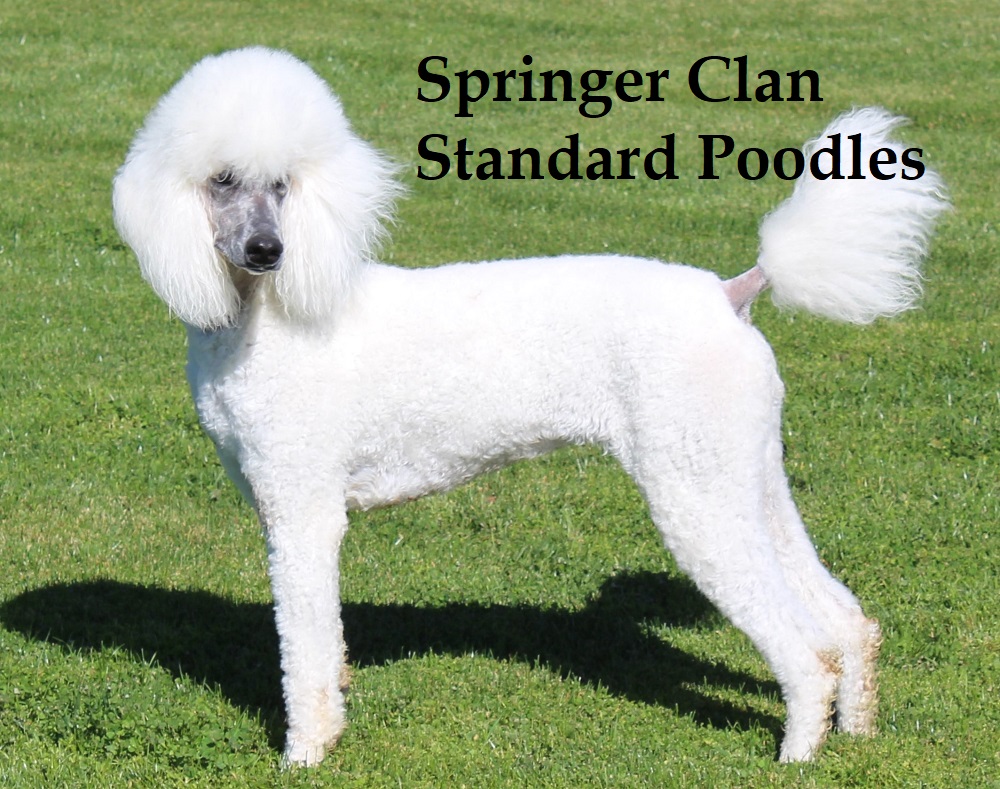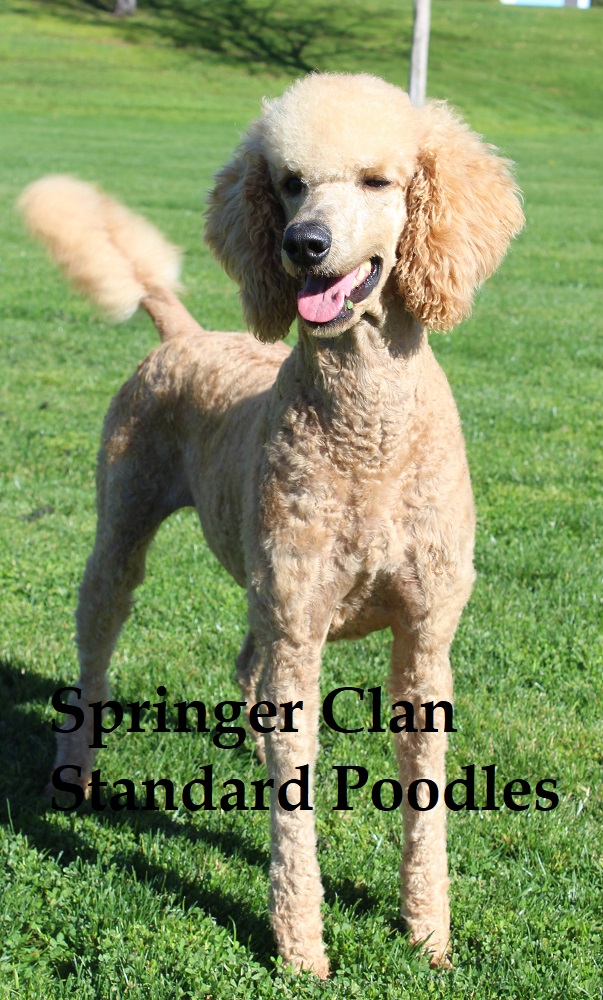 Lives with Kylee Springer – Barbie (White) Lives with Kylee Springer- Sasha (Apricot)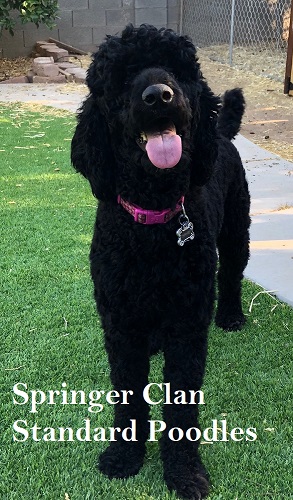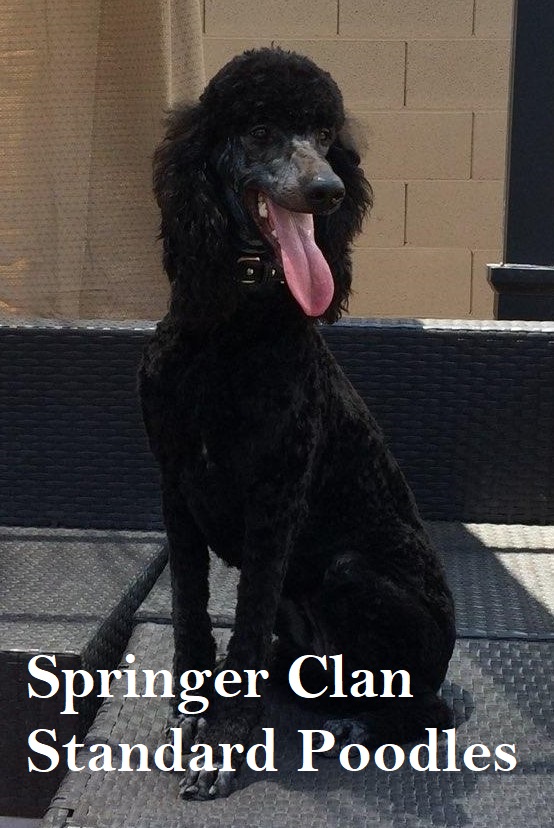 Lives with Stockard Family – Tamarii (Black) Guardian – Raven (Black)