Springer Clans Dynamite Tank aka BUCK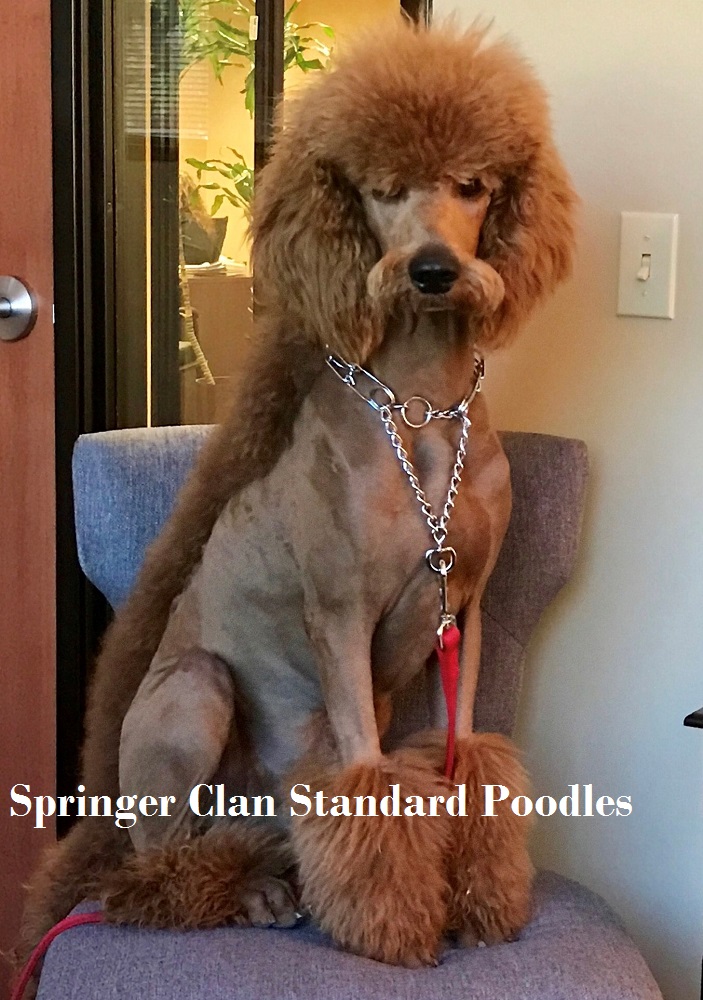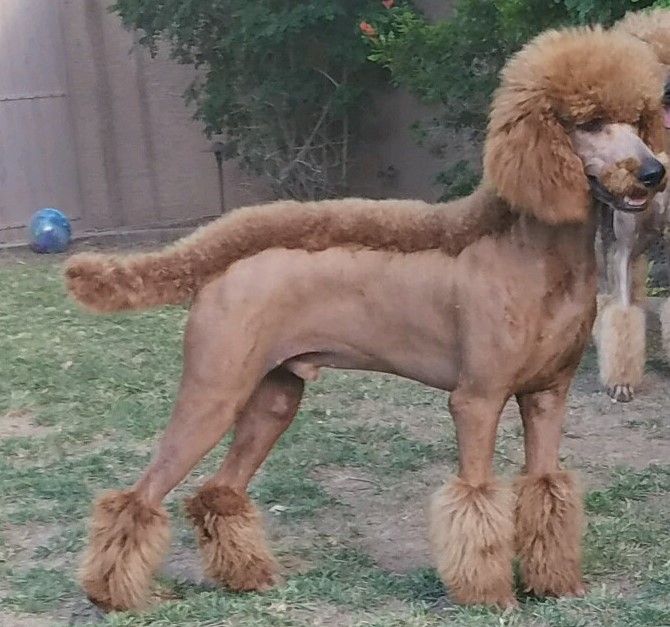 Buck is the sweetest, boy who is outgoing and just loves people. He has a thick bone structure, beautiful solid red color, and a soft coat to match his fantastic attitude. Buck lives with the Debus Family here in the valley with his Poodle siblings, and human ones too. Buck will be used as my main red stud to assist in firming up the red genetics of my girls and future pups for you.
Buck has completed all his age appropriate testing and come in clean as a whistle…as expected. All tests are shown below. He will get his hips certified when he is 2 years old.
Testing
10 Generation COI – % (Under 10% is desirable)
26 + Plus a Little – Inches at the shoulder
60 – 63 lbs on average
Vetnostic – DM (Degenerative Myelopathy) – Normal – Certificate Below
Vetnostic – Von Willebrand Type I – Clear – Certificate Below
Vetnostic – Dilute Genn – DD (Does not Carry Dilute Gene Full Color only) – Certificate Below
Coat Color Testing – Brown – BB (No Copy of Brown Gene) Certificate Below
Coat Color Testing – ee (2 copy Red gene) – Certificate Below
Vetnostic – NEwS – Neonatal Encephalopathy with Seizures – Normal – Certificate Below
DDC Vet – Progressive Retinal Atrophy Disease – Normal – Certificate Below
DDC Vet – Progressive Rod-Cone Degeneration Disease – Normal – Certificate Below
DDC Vet Uric Acid (Hyperuricosuria) Disease – Normal – Certificate Below
PRELIMINARY OFA Hip – FAIR – Document Below